This post may include affiliate links, which means I may make a commission on purchases made through these links at no additional cost to you.
Before I made such a perfect card at the CardStore, this was going to be Papi Chulo's Valentine. Of course, there's nothing exceptionally Valentines-y about it, but it's really perfect for us, as you'll realize if you frequent my blog. I was inspired by a beautiful handmade Christmas card sent to me by my aunt and adapted the single pyramid Christmas tree design into three mountains. The card is remarkably easy to make and the results are impressive, so stick around if you want to see how to make your very own triangle cut out card!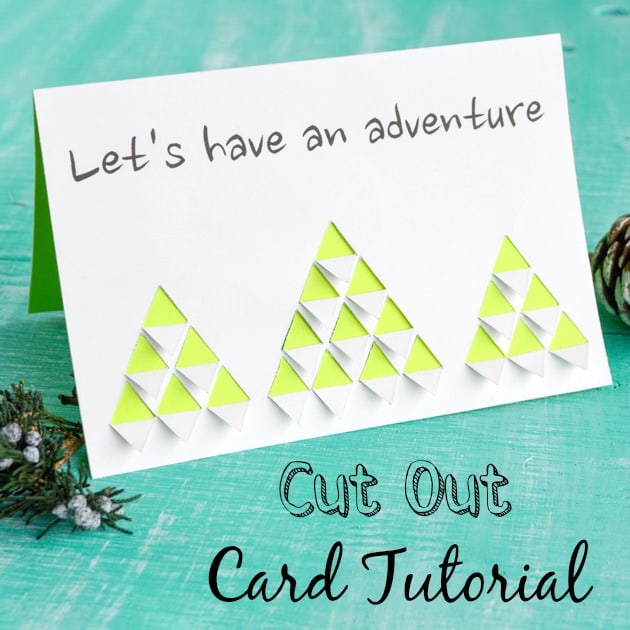 Obviously you don't have to make three mountains – you could do any number of them, or something like a diamond, instead. It's entirely up to you! However, if you're feeling inclined to make the three mountains I used, the file is given below as a PNG. This means it has a 'clear' background and you can print it on colored/patterned paper without having an annoying white box print around it. To create the text, I pasted the file into an OpenOffice document and simply found a font I liked.
Materials for cut out card
A piece of paper for the card's exterior
A piece of card stock for the card's interior (this is the color you'll see through the cut outs)
Paper cutter or scissors
A hobby knife, like an Xacto
A cutting mat
Glue – I recommend rubber cement or a glue stick
A straight edge (optional)
Print out of the triangle shapes, like the template below, or a lot of patience and a pencil

When choosing your papers, it works best to use two sheets of different thicknesses. I recommend using regular paper for the exterior because it's easier to cut and fold and card stock for the interior sheet to make the card feel like a card, but you could swap the two, if you want. I do not advise using card stock for both because the finished card will be bulky and difficult to fold. If you're feeling really ambitious, you can place a small piece of colored paper behind the cut away portions and then use a third sheet to fully line the interior – it's up to you!
Cut out card instructions
1. Begin by preparing your cut out image and any text you'd like. I recommend sizing the image and text to make a card that's approximately 6″x4″ in 'landscape' orientation. This is a fairly standard card size and you should be able to find an envelope, if you'd like one. If you make it much smaller and the triangles get difficult to cut, and making it much larger creates a large, ungainly card.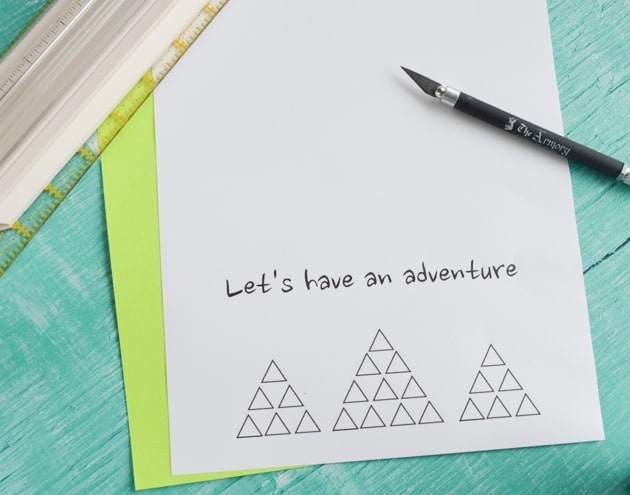 2. Cut your card sheet of paper and liner paper down to size. Remember that if you want a 6″x4″ card you need to cut a 6″x8″ piece of paper! Fold both pieces of paper in half, cease them, and make sure they fit together with all the edges lined up. Trim the papers as needed.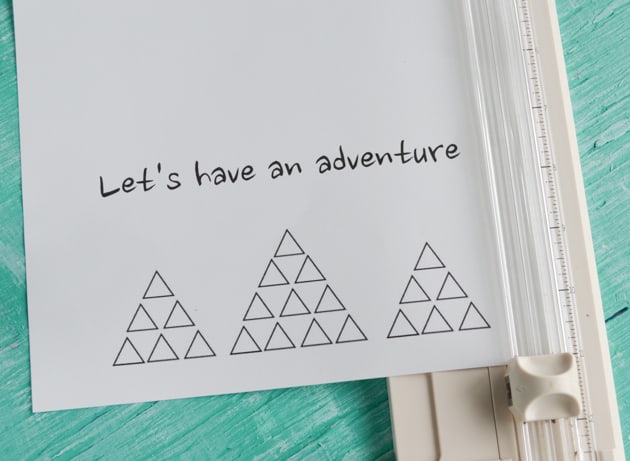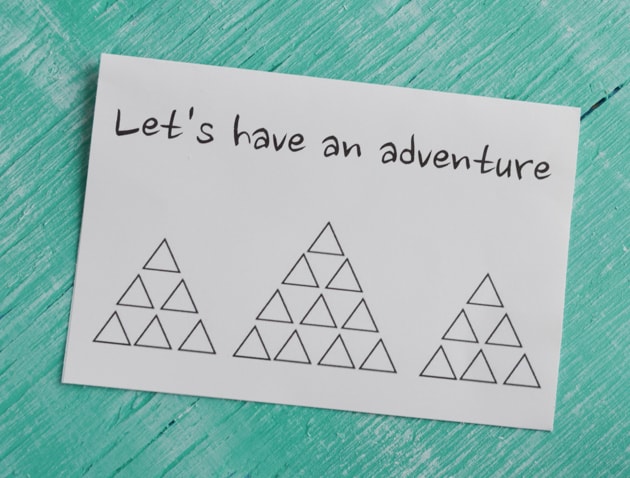 3. Using your cutting mat to protect your table, countertop, desk, etc., cut the two sides of each triangle, leaving the bottom intact. Try to cut just outside the line, or along its outside edge, so you don't end up with too many black marks showing at the end.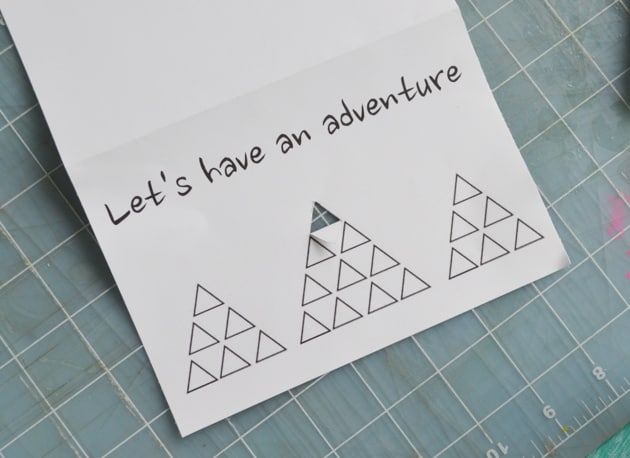 4. Carefully fold each triangle down.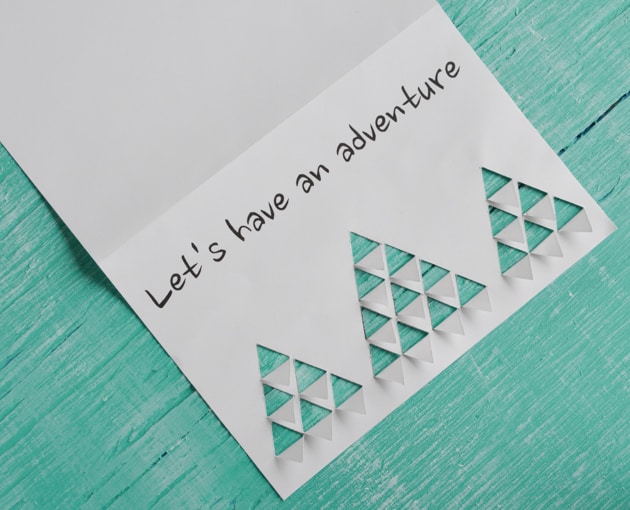 5. Glue the inner sheet of card stock to the outer, cut layer. If you're using a glue stick, just have at it. If you're using rubber cement and want a nice, strong bond that won't pop open on you, coat the necessary parts of both cards with glue but don't stick them together. Allow the two sides to dry for several minutes and then carefully press the two sheets together. Make sure you get the positioning right the first time, though – you can't really slide the paper around to adjust it when you use this method!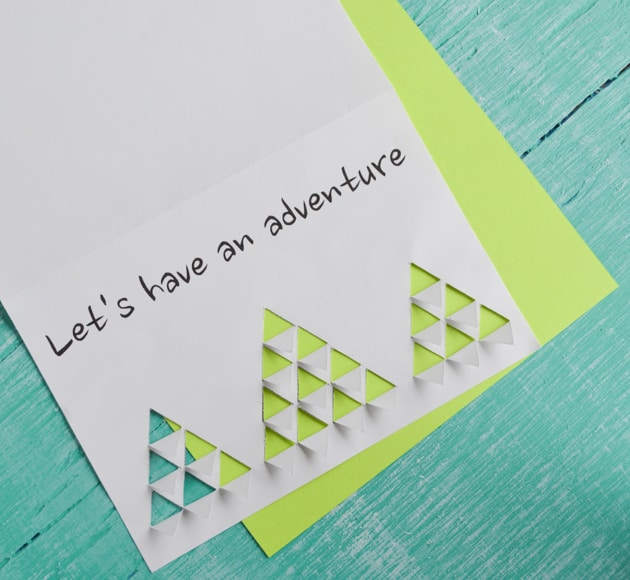 6. Sit back in triumph and admire your card. Then, if you're feeling generous, write in it and give it to someone. =)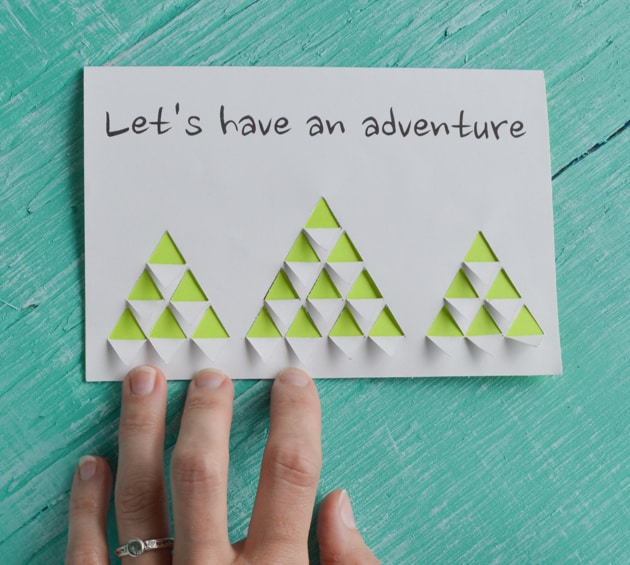 Like I said above, this was my original Valentine's Day card idea for Papi Chulo, but now I have a second card for him, too. He seemed pretty bummed when he realized we'd be apart for the second Valentine's in a row, so I think giving him two is perfectly okay. Have you ever given the same person multiple cards for the same occasion because you just couldn't pick one over the other?