Hey, Action Taker! Your free printable is on its way to your inbox right now. If you don't see it within about 10 minutes, check your bulk/promotions email folder. If you still don't see it, please send me an email at natasha(at)natashalh(dot)com and I'll be happy to help.
While you wait, I have an exclusive, limited time offer for you: an opportunity to finally keep your essential oil recipes and notes organized (so you don't forget a fantastic blend again).
Introducing the Essential Oils Recipe Planner!
Grab it for just $3…but only for the next 15 minutes…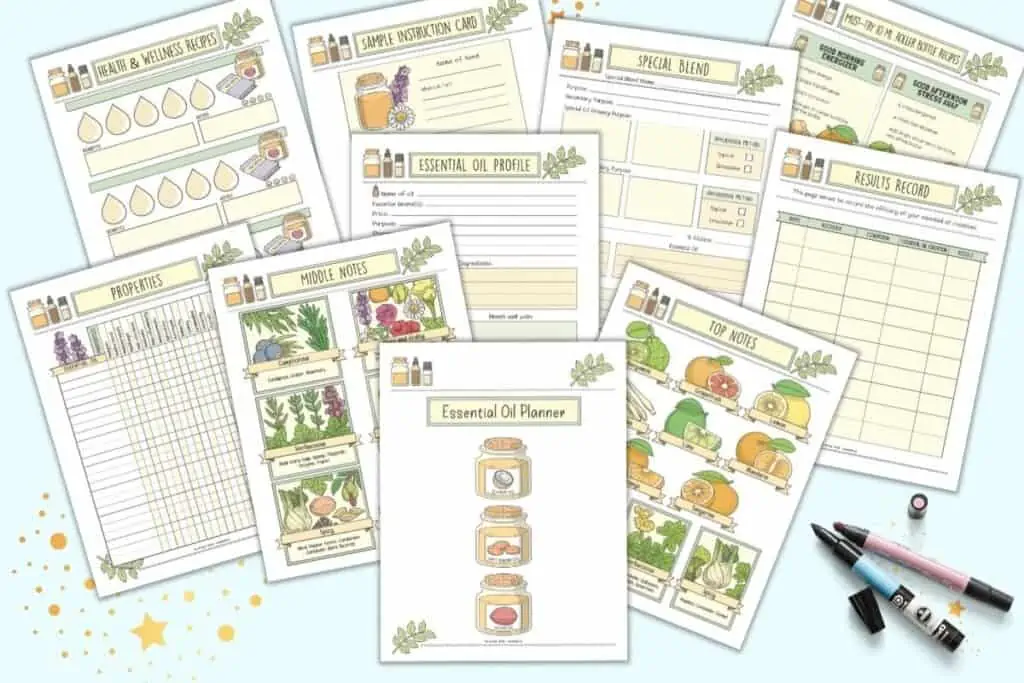 Are you a someone who has an oil for everything?
Or are you curious about oils, but not exactly sure where to start?
Either way, this planner is for you!
This essential oil planner will help you:
Understand base, middle, and top notes so you can make amazing smelling, synergistic oil blends.
Organize your recipes so you never forget an awesome, effective blend again.
Make notes on what blends work for you and loved ones.
Discover and record the properties of oils you try.
Keep track of your oils so you don't run out of favorites again.
The planner also includes four BONUS pages to help you organize your oily business, if that's something you do.
Here's a quick glimpse inside (there are many more pages than this – please see the list below of what's inside your planner!):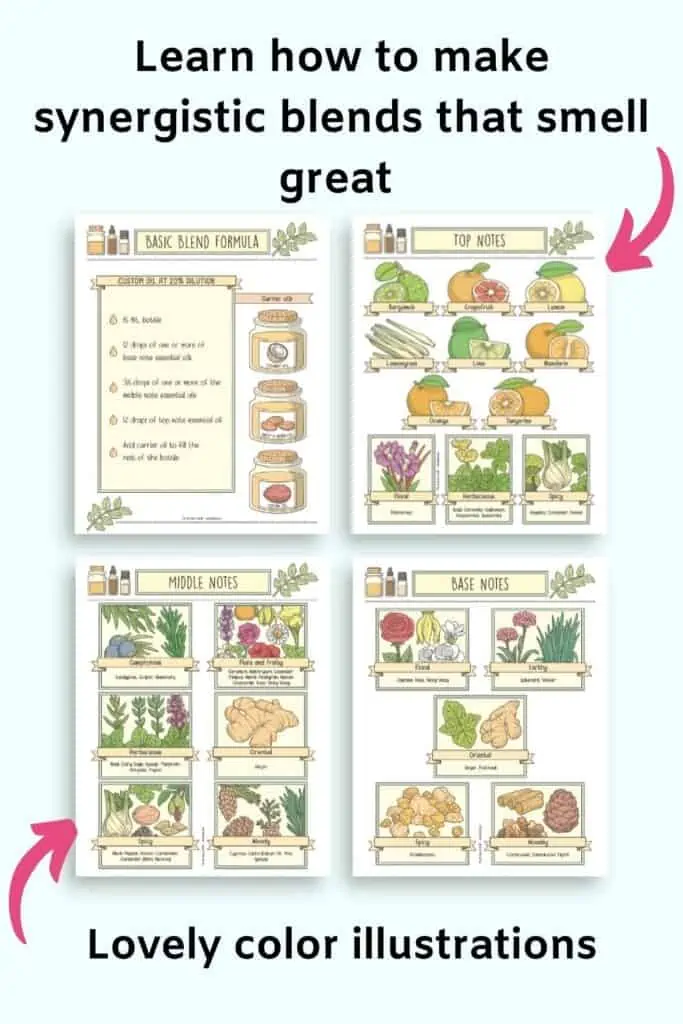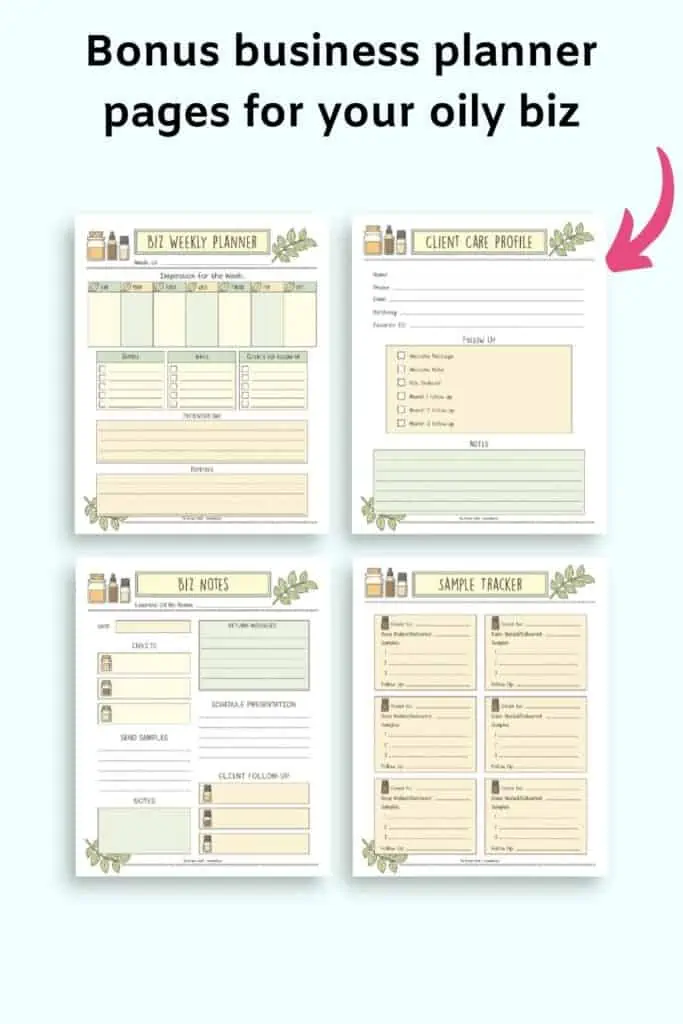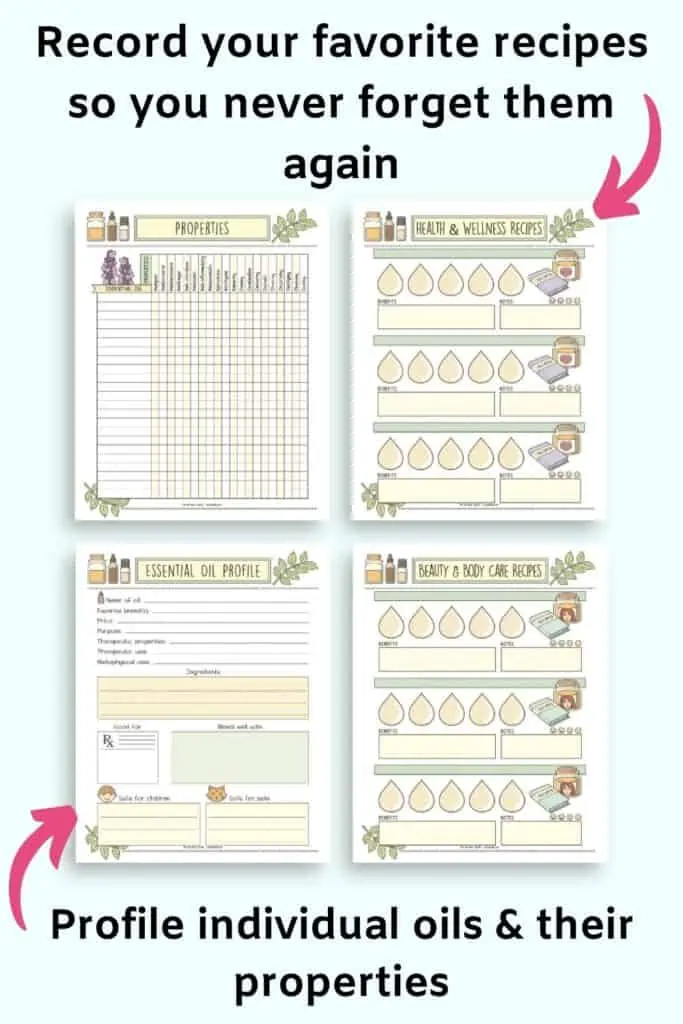 Your planner is packed with 20 pages of goodness:
Cover page
Top notes
Middle notes
Base notes
Basic blend formula
Properties notes (two pages)
Health and wellness recipes card
Beauty & body care recipes card
Household & cleaning recipes card
Essential oil profile (to record in-depth information for a single oil)
Special blend recipe card
Monthly supply check
Results record
Must-try 10 ml roller bottle recipes (4 blends to try)
Sample instruction card (very helpful when you give blends to friends & family)
Biz weekly planner
Bix notes
Sample tracker
Client care profile
You can watch the video for a flip-through so you can see very single page before you buy:
Questions smart people ask
Are there refunds?
Yes!!!
I am proud to offer a satisfaction guarantee. In the unlikely event that you are unsatisfied with your purchase, simply respond to your purchase confirmation email within 14 days of purchase to request a refund. I am also happy to help if you encounter any problems with your files or have questions. Just reply to your receipt to get in touch. If you don't see your receipt, please check your promotions/bulk mail folder or email me directly at natasha(at)natashalh.com.
Will you mail me something?
No, this is a digital item and no physical item will be mailed. You can print it and use it over and over again, as many times as you'd like.
These files are for personal use only. You are not licensed to redistribute the files or printouts to others.
Make sure to grab your copy now, before the timer runs out: