This post may include affiliate links, which means I may make a commission on purchases made through these links at no additional cost to you.
How to Test your Watercolor Paints for Staining is live on Skillshare – woohoo! I'm so excited to share this class because knowing which paints stain and which ones lift is incredibly important if you want to lift. Being able to lift paints allows you to add depth and detail to your paintings. I lift paint to add details and highlights to virtually every painting I create!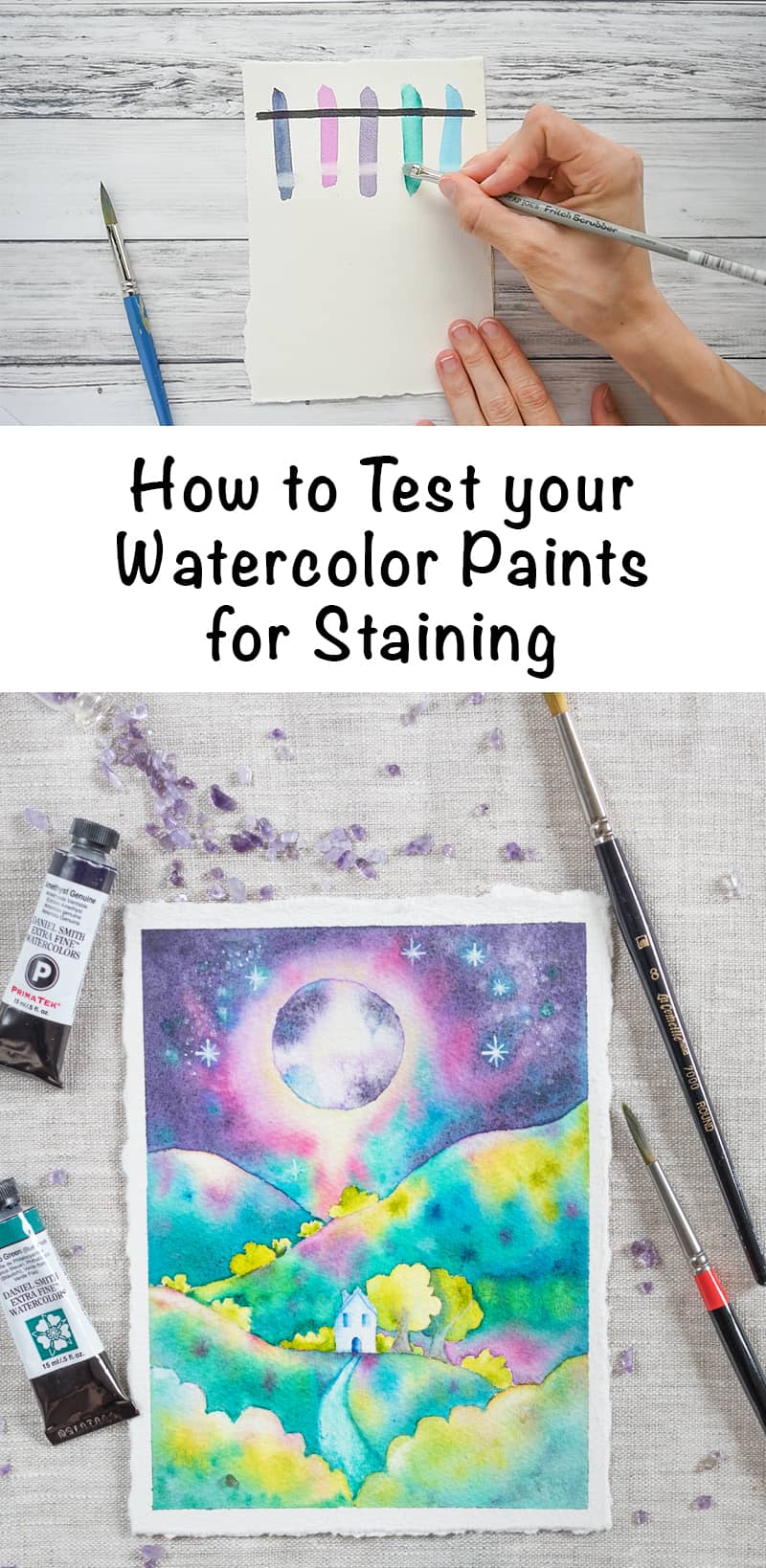 In this class, I demonstrate how to lift paint both with a 'regular' watercolor brush and with a scrubber brush. My personal favorite is my Cheap Joe's Fritch Scrubber. There are similar looking scrubber brushes on Dick Blick. I haven't tried the Dick Blick brushes, but they're also a company I trust. For the class you'll also need some clean water, paper towels (Viva paper towels are the absolute best for lifting!) and swatched out paints that you want to test. Your transparency test swatches from last week's class will work perfectly!
In both pictured fantasy landscapes, I used lifting to create the pathway you see leading up to the house. I also added highlights along the mountain tops, bushes, and trees by lifting paint. Just like with a photograph, having both light lights and dark darks really add dimension to your painting. If you haven't tried lifting paints to create highlights before, I think you'll be surprised by how much more lifelike things look once you add some highlights!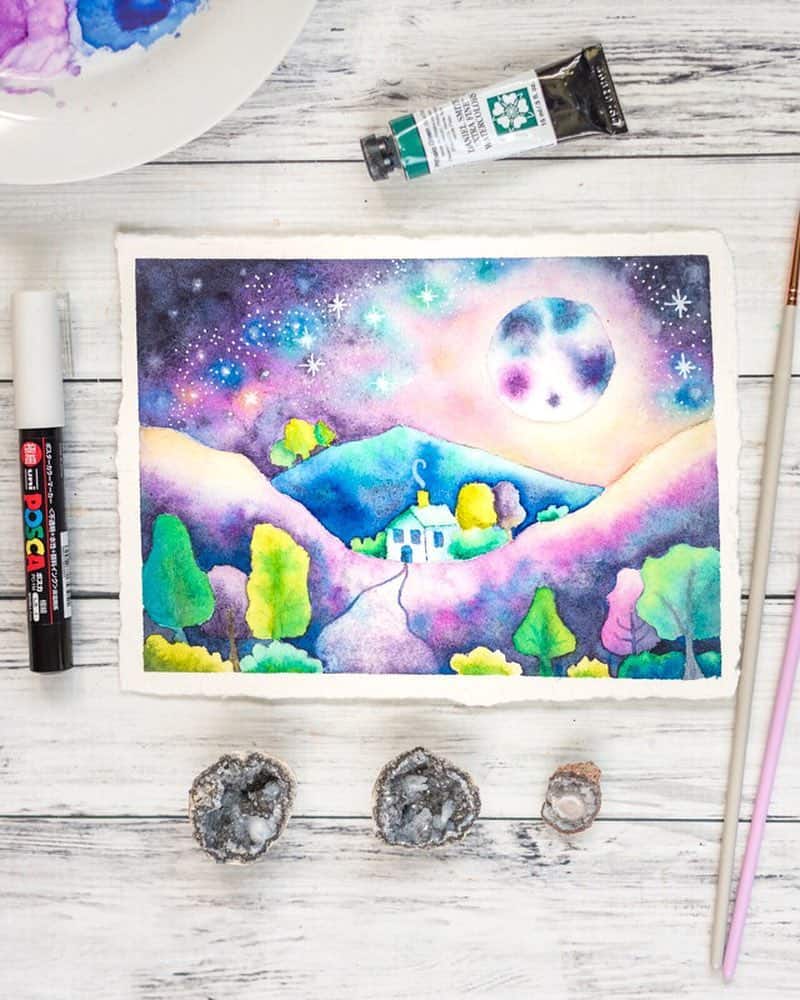 Just like last week, I'm encouraging you to take advantage of the generous last week's post to learn more about the lesson on testing your watercolor paints for transparency!)
Also like last week, you are welcome to join in the fun with other water-soluble media that are not traditional watercolor paints. Grab your favorite watercolor supplies to see if they're staining!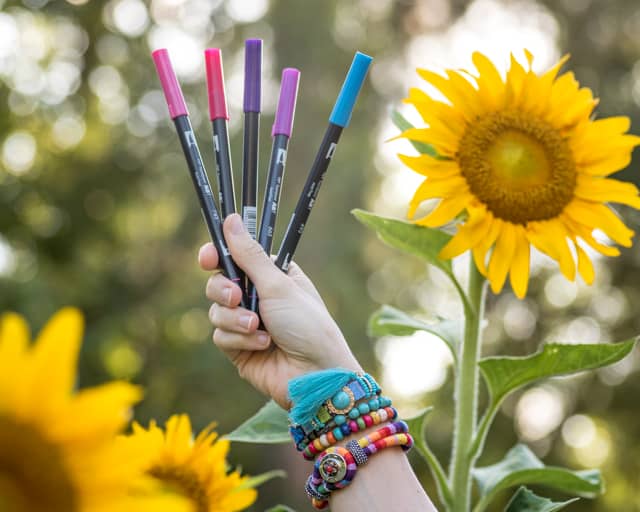 At this time, I have three more definite class topics in the Get to Know your Watercolors series. So far they're all things you can do to better understand your paints, not specific things to create. Please let me know – would you like to finish off the series with a class that puts all the covered topics to use to paint something? I'm tempted to create a class showing you how to paint a mango or papaya using the demonstrated techniques. Is that something you'd be interested in? Thanks so much for your feedback!