This easy oven roasted mojo pork tenderloin is Cuban approved!
I'd always heard submarines served the best food in the Navy. I'm sure many 20-something guys think a rotating menu of Philly cheese steaks, corn dogs, and pizza is pretty much the most amazing thing ever, but the sailor in my life longs for things like pork, beans, and rice. I created this oven-roasted Cuban-style mojo pork tenderloin recipe for him.
The homemade mojo marinade and spice rub work perfectly with a naturally mild pork tenderloin, giving it a bold, tropical flavor and ensuring it doesn't become a dehydrated disaster in the oven.
Surprisingly easy to make, you can let it marinade while you're at work and then finish it up in 35-40 minutes in the evening. It goes great with rice, plantains, or tostones, or you can pair it with your own favorite side!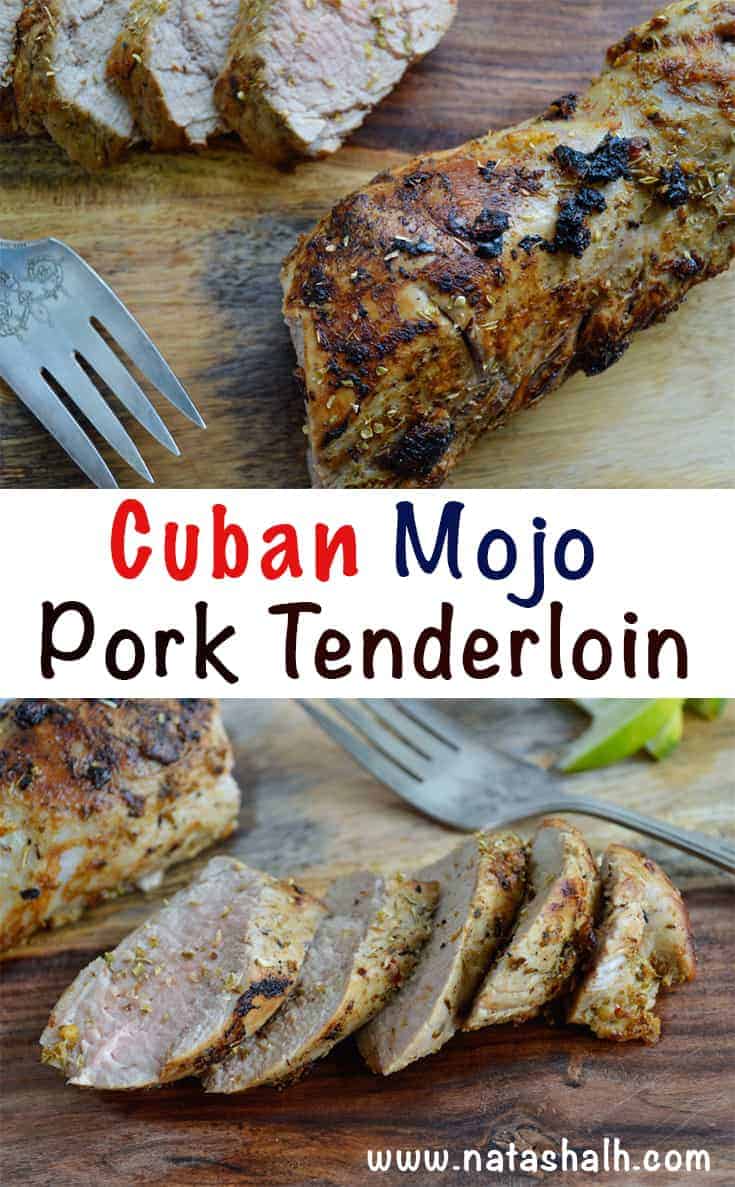 This post may include affiliate links, which means I may make a commission on purchases made through these links at no additional cost to you.
The first time I made this roast tenderloin, my husband said he didn't really want rice, just the pork and some plantains. I first asked if he could repeat that into a recording device, and then checked to see if we needed to visit the ER. It's not like him to turn down rice! Later I figured out he just wanted to save room for as much pork as possible.
There were no leftovers.
Oh, and he asked if I could make it again the next day.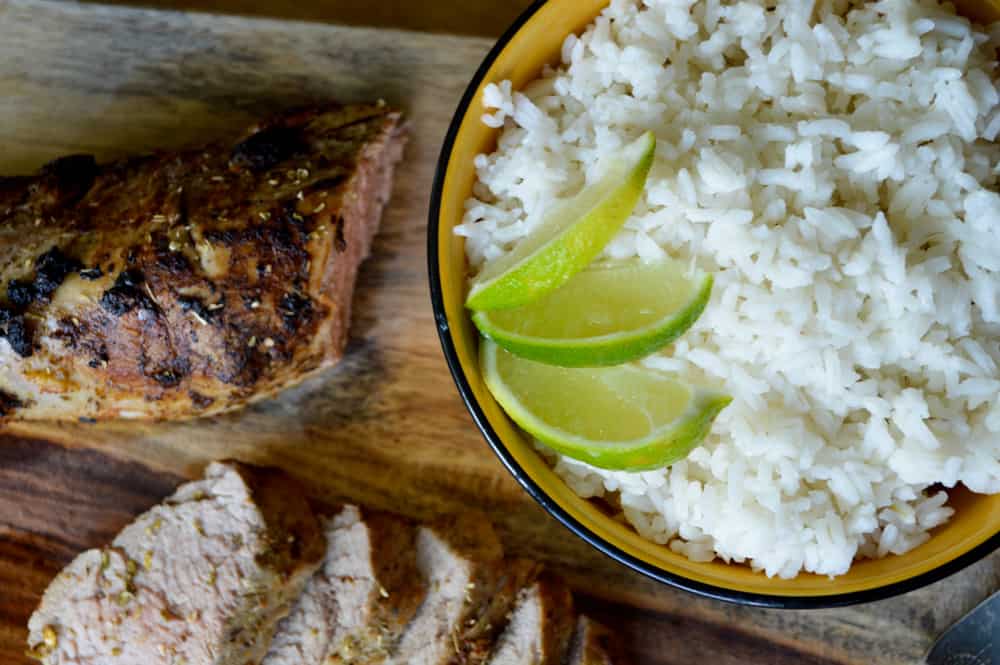 Cuban mojo pork tenderloin
Juicy on the inside, crusty on the outside, and full of flavor, this recipe is the cure for the common pork tenderloin.
One of the great things about this recipe is you can prepare the pork and marinade it for a few hours, or you can leave it marinading overnight.
This means you can plan ahead and have supper half made ahead of time if you know you have a super busy day coming up. You can also marinade it quickly if you have a vacuum sealer and a quick marinade container!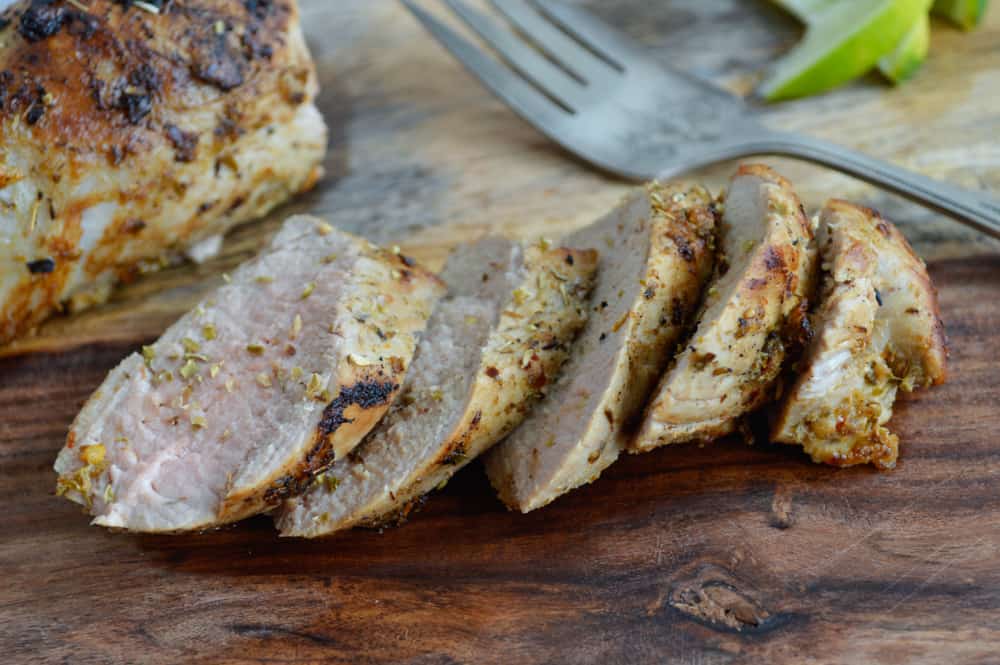 Oven Roasted Cuban-Style Mojo Pork Tenderloin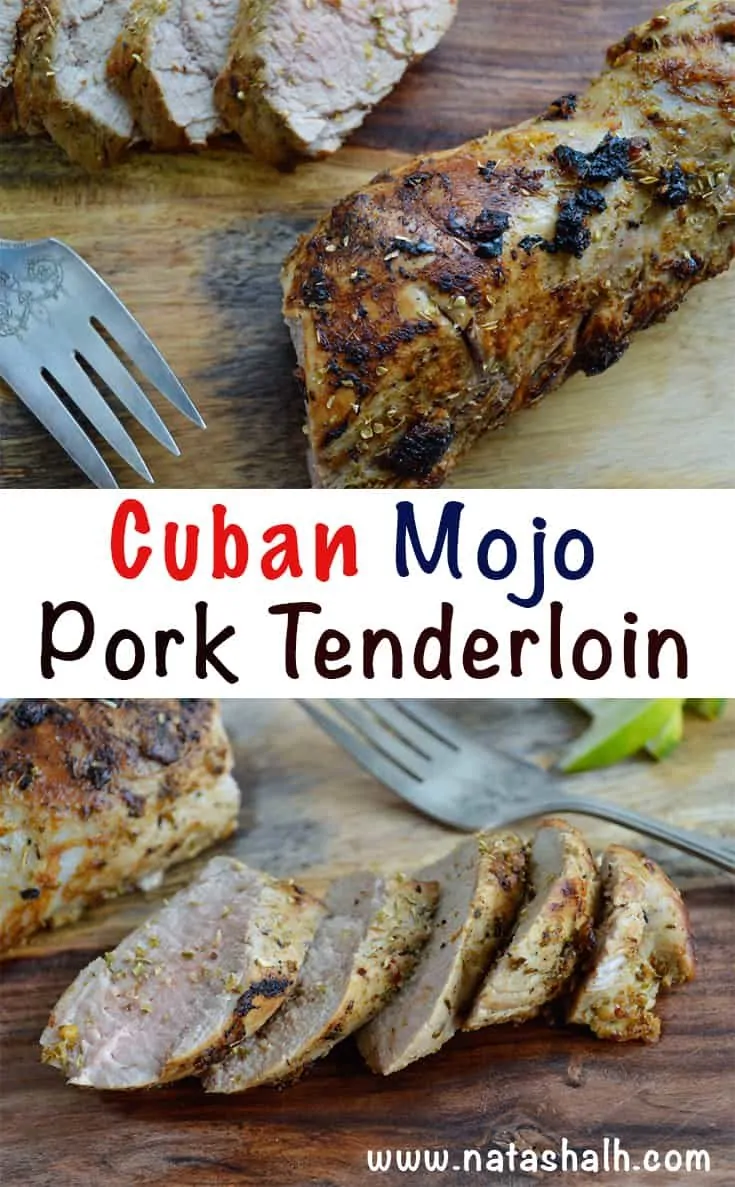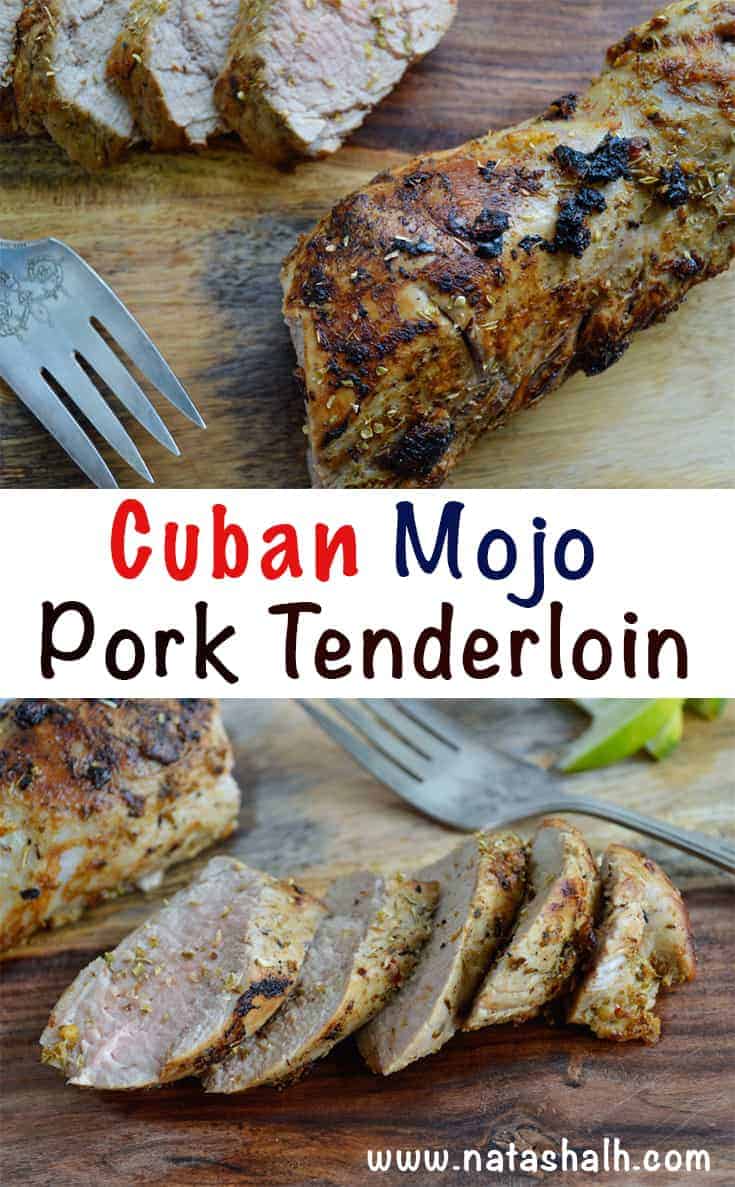 This oven roasted Cuban mojo pork tenderloin is easy and delicious!
Total Time
5 hours
35 minutes
Ingredients
1 pork tenderloin, trimmed of fat and the silvery sheath
For the marinade
1/2 cup of orange juice
1/4 cup of lime juice
2 cloves of garlic
1/2 a teaspoon of salt
1 teaspoon of cumin
1 teaspoon or dried oregano
1/2 a teaspoon of red pepper flakes
For the rub
2 or 3 cloves of garlic
1/2 a teaspoon of salt
1 teaspoon of oregano
1/2 a teaspoon of cumin
1/2 a teaspoon of red pepper flakes
1/4-1/2 a teaspoon of freshly ground black pepper
To brown
1 tablespoon of butter, or enough to brown your tenderloin (for a larger pan and/or tenderloin, use more. For a very small tenderloin, you may need less.)
Instructions
Mash the 2 garlic cloves with the salt, either using a fork or a mortar and pestle. Mix in the cumin, oregano, and red pepper flakes.
Combine the garlic/salt mash with the orange juice and lime juice in a gallon zip top bag and add the trimmed pork tenderloin. Press out as much of the air as possible and then place in the refrigerator.
Marinade the pork for at least 4 hours, preferably overnight, flipping it occasionally to ensure all parts of the pork are marinaded.
When you're ready to start cooking, adjust a rack to the middle position of your oven and preheat it to 425 degrees Fahrenheit and line a baking tray with aluminum foil. This will make your clean up so much easier!
While the oven is heating, create your spice rub mixture. Again, smash the garlic and salt together, then combine with the other ingredients. You can actually just put everything in your mortar and pestle it around, if you'd like. If you don't have one, use a fork to mash minced garlic and the salt together, then combine everything with a fork in a small bowl.
Remove the tenderloin from the marinade and pat it dry with paper towels. This is really important because it will not brown up well and develop the tasty crust if it's too moist on the outside!
Rub the spice mixture into the pork tenderloin as evenly as possible.
Place a large skillet over medium/medium-high heat and melt the butter. After the butter has melted and foaming has subsided, add the tenderloin and let it cook without moving it for 3-4 minutes so it can develop a nice, browned exterior. Flip the pork and continue browning, turning when necessary, until all sides are browned. This should take about 8-10 minutes total.
Once the tenderloin is fully browned, move it to the prepared baking tray, place in the oven, and cook for approximately 15-18 minutes, or until an instant read thermometer shows 140-145 degrees Fahrenheit.
Remove the tenderloin from the oven, tent it loosely with foil, and allow it to sit for 5-10 minuets. After waiting, the internal temperature should be about 150 degrees.
Cut on a slight diagonal, serve, and enjoy!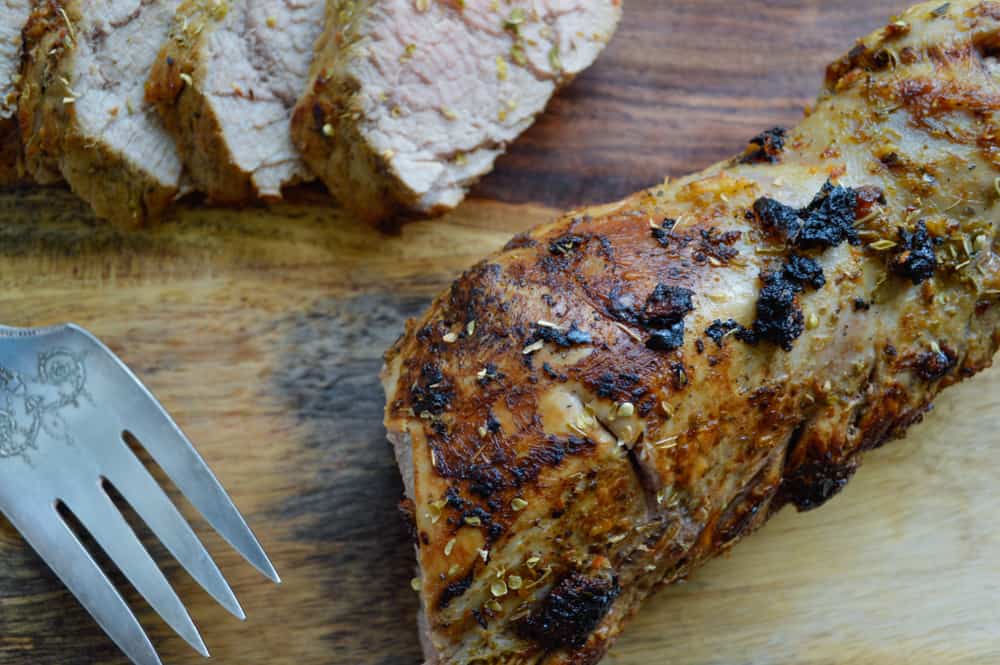 From start to finish, this recipe does take quite a while. Once the pork is marinaded, however, you can go from fridge to table in about 45 minutes, which isn't so bad considering most of that time it's just sitting there! It goes really well with rice, plantains, or even mashed potatoes – whichever is your favorite!
If you're a fan of Cuban-inspired recipes, you might like these lechon asado plantain nachos: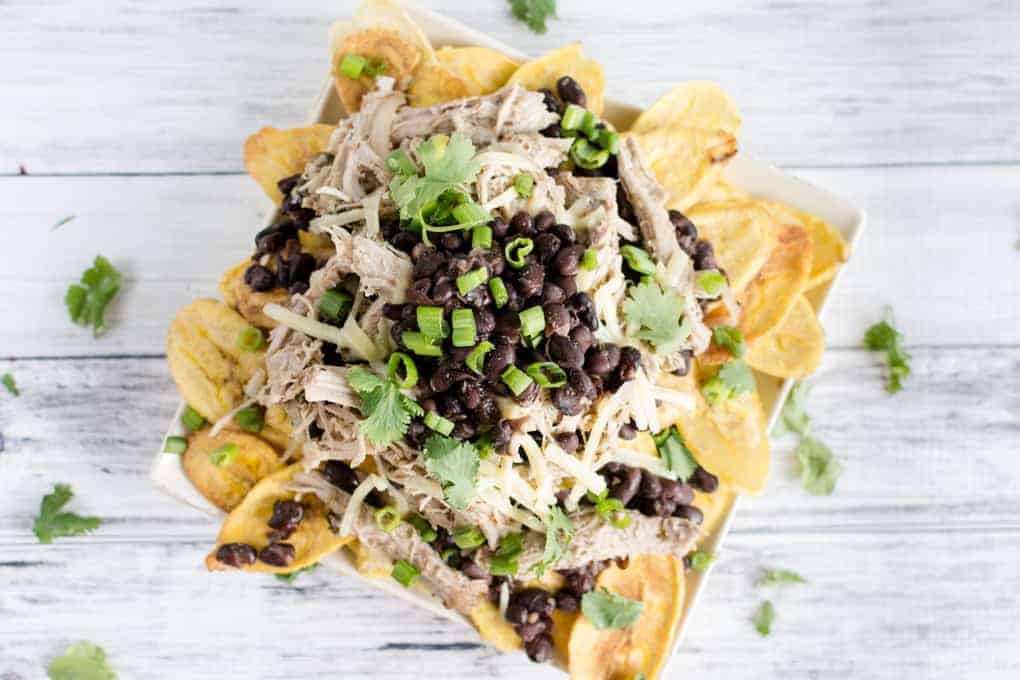 Or these easy Cuban-style black beans!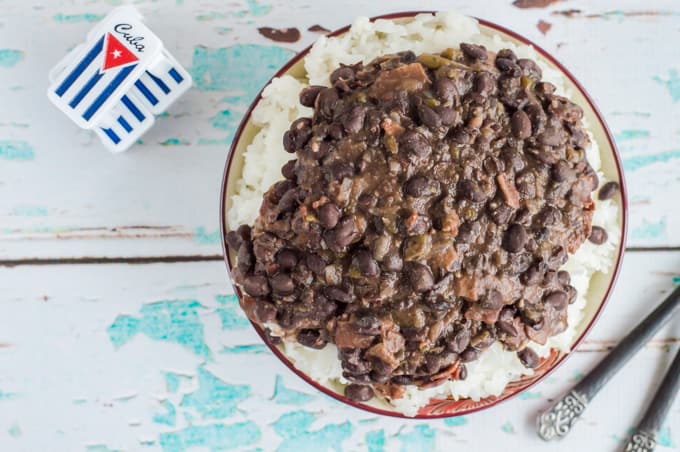 There are many more Cuban-inspired recipes on The Artisan Life – please just check out the "Cuban" drop down menu under recipes! And, of course, be sure to subscribe to my once a week newsletter using the box below this post so you don't miss out on more Cuban homestyle favorites in the future. =)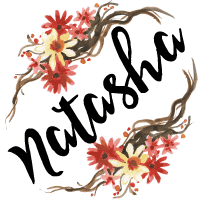 More Related Posts
[catlist search="recipe" numberposts=4 orderby=rand excludeposts=this]