When I was planning our self-catered wedding reception, I started experimenting with meringues because they're "cool," colorful, and they keep. I knew I wanted some traditional flavors (chocolate and classic made the dessert table), but a couple unusual flavors, too.
These airy lavender meringues were one of my fun flavors! The meringues at our wedding were a huge success – I had people telling me for the next year how much they enjoyed them! You can use the recipe to create classic meringues, too – just leave out the lavender and they'll still be super delicious.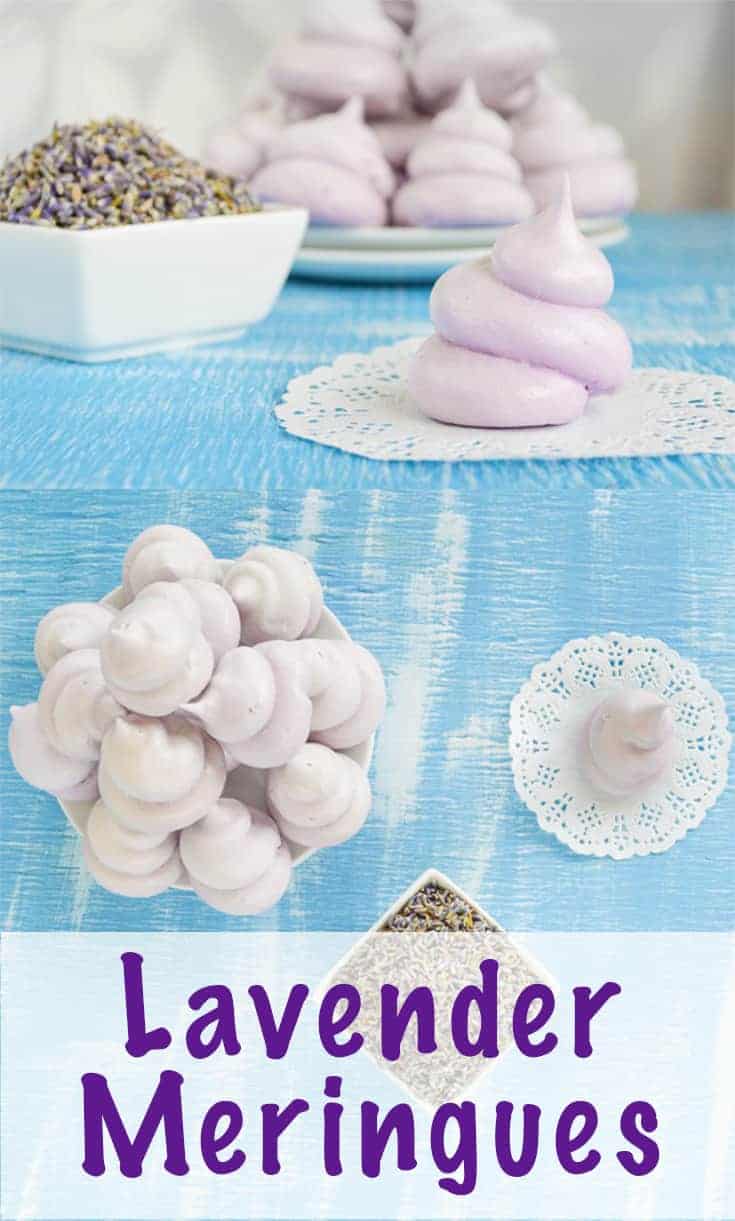 This post may include affiliate links, which means I may make a commission on purchases made through these links at no additional cost to you.
Adding food coloring is totally optional, but if you decide to use it, I recommend using a gel food coloring. Liquid, 'grocery store' food colorings can alter the meringues' texture and make them turn out poorly. Craft stores, culinary shops, and (of course) Amazon have great gel food coloring options. I have the AmeriColor Student Set and love it.
The internet can also help you find culinary lavender, but it's usually available at specialty shops and high-end grocery stores. I've also found some delightful lavender at farmer's markets. Make sure you use culinary lavender – please don't just break open a scent sachet! A little goes a long way, so use more or less in the recipe based on how fresh and potent your flowers are.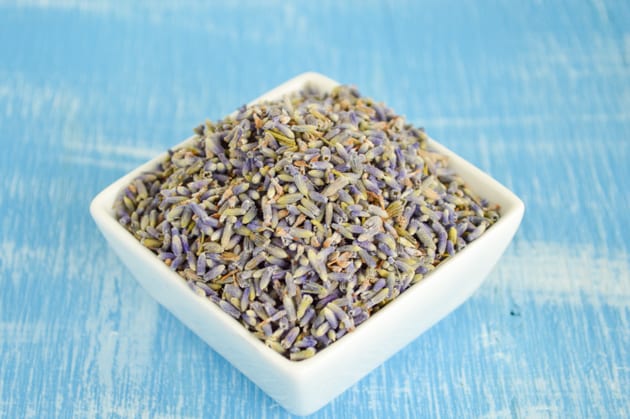 I have to admit that I practiced piping meringue quite a bit before I got it turning out this nice! I tried various piping bags and tips, but found I liked a large, round tip best. In my opinion, it's easiest to create pretty meringues with a 3/4″-1″ round tip. If you don't have a piping bag, you can always spoon the meringue into a ziplock bag and then cut the corner off to create an opening for 'piping.' If that doesn't appeal to you, either, just use a soupspoon to create large dollops! If you do use a piping bag, I recommend checking out Sweet Sugarbelle's advice on how to make icing pods. I use this technique when making meringues and it makes things faster and cleaner. Anything that keeps raw eggs off my hands is good!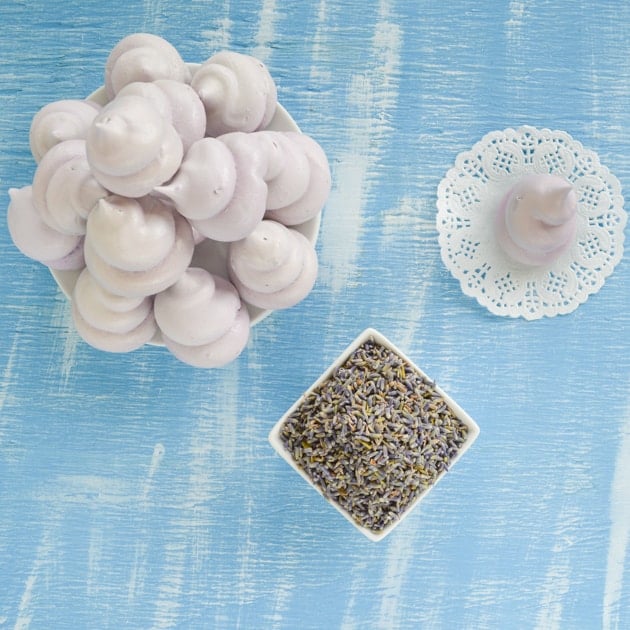 Airy Lavender Meringues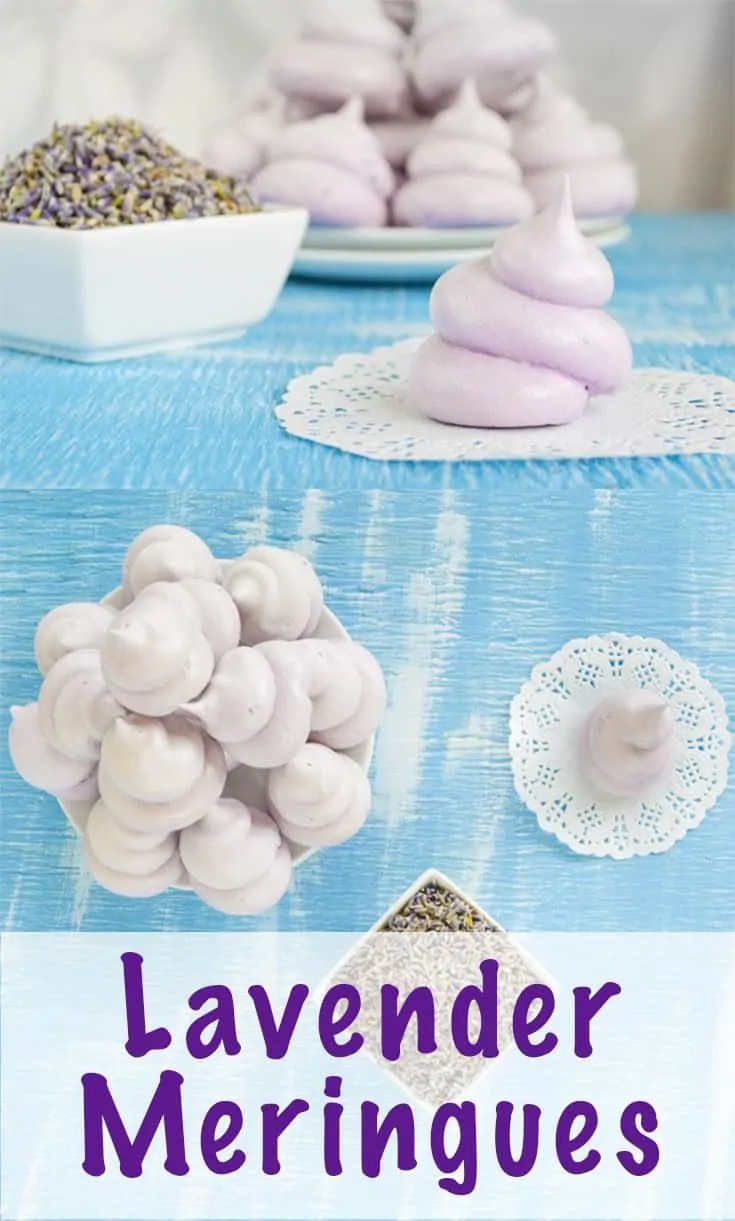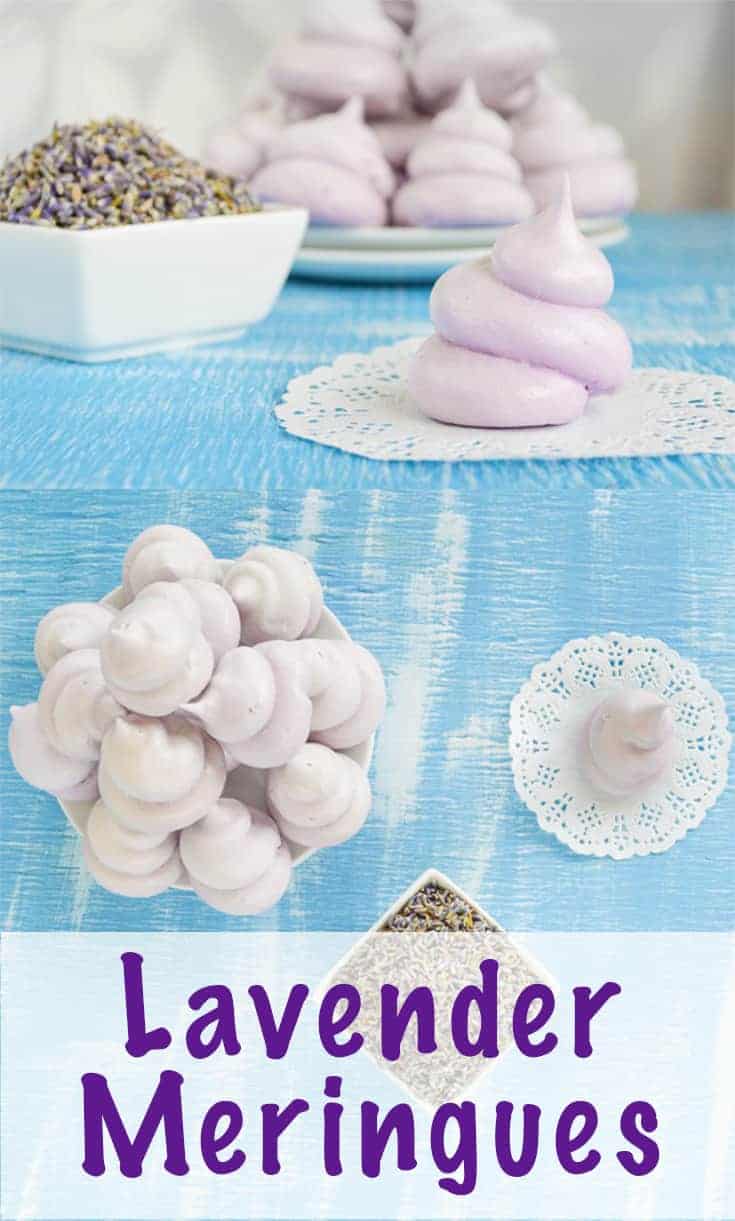 Cook Time
1 hour
30 minutes
Total Time
1 hour
40 minutes
Ingredients
2 large egg whites, at room temperature
1/8 a teaspoon of cream of tartar
1/2 cup of sugar
1/4 teaspoon of vanilla extract
2-3 teaspoons of culinary lavender
Purple food coloring, if desired
Instructions
Place an oven rack in the middle position and preheat your oven to 200 degrees Fahrenheit.
Use an electric mixer (I used my stand mixer with the whisk attachment), beat the egg whites on medium-low until they become slightly opaque and frothy. This should take 20-60 seconds.
Add the cream of tartar and increase the mixer's speed to medium high. Beat the egg whites until they become white and thick. They'll actually look and act sort of like shaving cream! This usually takes 90-120 seconds.
Slowly add in 1/4 cup of the sugar and continue mixing. Once it is fully incorporated, reduce the mixer speed to low.
Add in the remaining sugar, vanilla extract, and lavender. With electric mixer, beat until just combined.
Transfer the meringue to a piping bag fitted with a 3/4"-1" tip or a ziplock bag, as discussed above.
Pipe the meringues onto a baking sheet, trying to make the cookies each about the size of an unshelled walnut and spacing them an inch apart.
Bake without opening the door for 90 minutes, turn off the oven, and allow the cookies to cool without opening the door. Keep the cookies in the oven for as long as possible - several hours to overnight!
Store the cooled cookies in an airtight container. They keep very well and, if allowed to fully cool in the oven, should keep for at least two weeks.
Don't feel like you need to stop after eating just one of these deliciously crunchy but melt in your mouth meringue cookies. While the exact calorie count for your cookies depends on how big they are, most plain (non-chocolate) meringues are only 5-10 calories each. How cool is that? If you love meringues as much as I do, you may also like these pecan meringue cookies: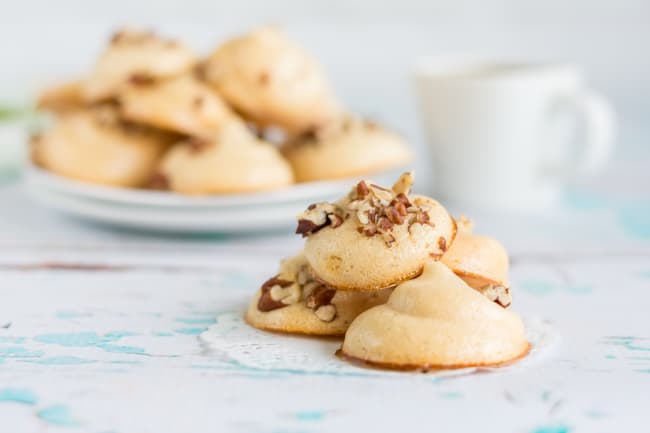 People say meringues are hard to make, but I think they just require a bit of patience; don't open that oven door and hold off on digging in until they've cooled in the oven for several hours!
Have you ever made meringues? What's your favorite flavor?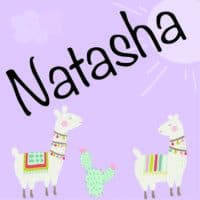 More Related Posts
[catlist search="recipe" numberposts=4 orderby=rand excludeposts=this]