This rosemary magnesium foot soak is the perfect way to relax after a long day! It also makes a wonderful homemade gift in a jar.
Becoming a mom has made me want to take even better care of myself but has made it more difficult for me to find the time to do so!
This DIY foot soak for sore feet is great for busy folks with tired, aching feet whether you're sore from work, exercise, or a long day of parenting.
Made with magnesium and rosemary, this foot soak helps ease aches and swelling while hydrating and cleaning your feet.
Plus, unlike a bath, a foot soak is very portable! Bring your basin along while you read in a comfy chair, watch TV on the couch, or even while you relax on the porch. This magnesium rosemary foot soak is sure to help you feel recharged!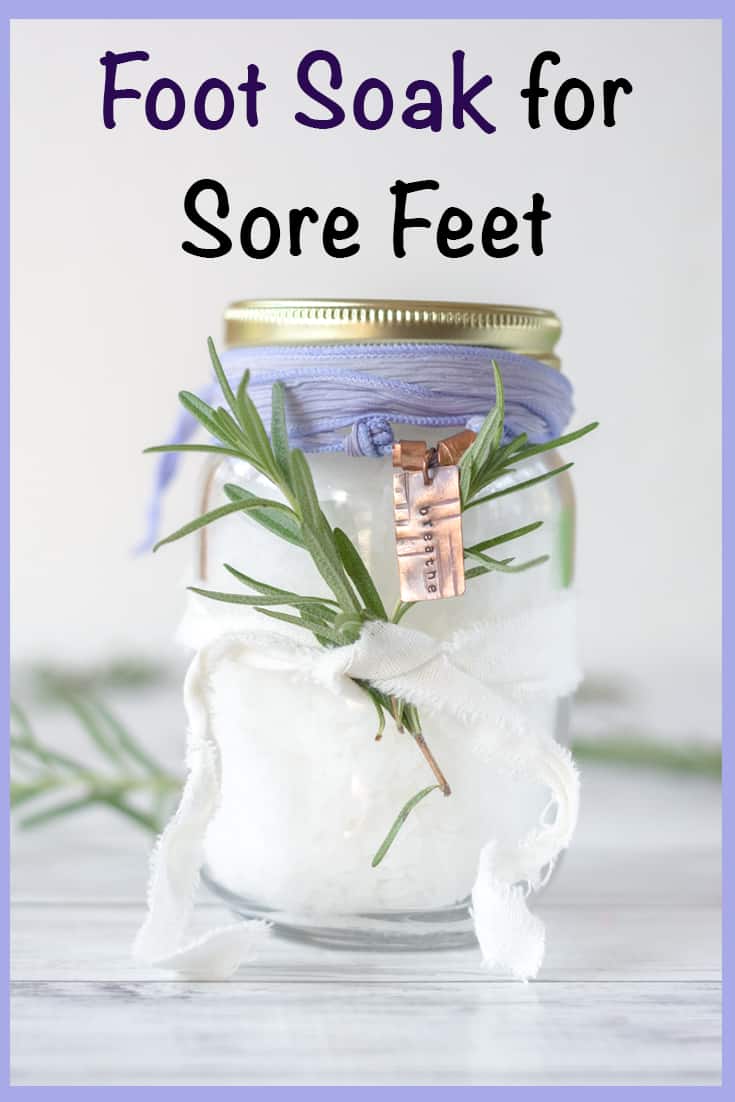 This post may include affiliate links, which means I may make a commission on purchases made through these links at no additional cost to you.
This recipe uses magnesium flakes instead of Epsom salts because they're more easily absorbed by the body and tend to dry you skin out less.
Epsom salts tend to be less expensive and easier to find, though. Feel free to make the substitution if it makes this foot soak recipe more accessible to you. Magnesium is an important part of this recipe, so please do use one or the other instead of swapping out for something like sea salt!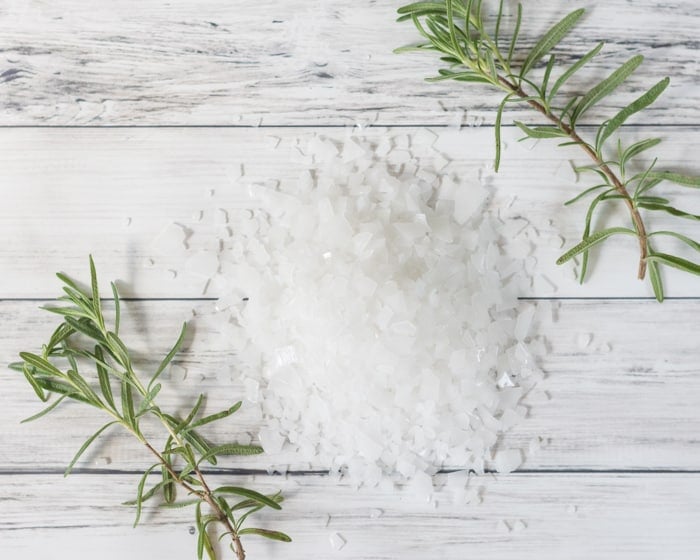 This magnesium rosemary foot soak for sore feet works for several reasons.
For starters, warm water is relaxing!
Additionally, magnesium can help alleviate aches, pains, and soreness.
Magnesium is a vital nutrient that the majority US adults do not receive enough of from diet alone (source). Magnesium is needed by literally every cell in your body and it is important for energy production, RNA & DNA synthesis, bone & tooth structure, nerve function, muscle contraction, and normal heart rhythm (source).
Some studies, such as this one, indicate that magnesium can be absorbed transdermally (through the skin). Finally, the rosemary adds anti-inflammatory properties (source) and rosemary oil can be antifungal (source).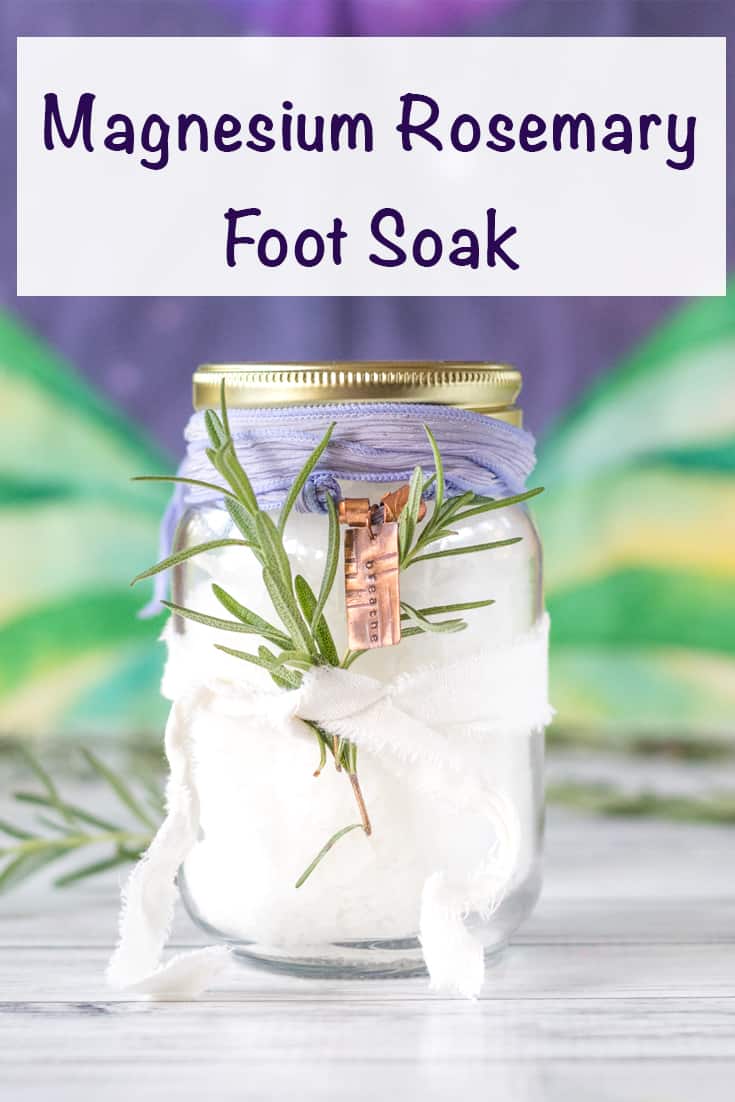 Foot soak for sore feet
Materials needed:
A bowl, bin, or basin that's big enough for a gallon of water + your feet.

It sounds strange, but you can totally use a large cooking pot.
A home foot spa, clean/new dishpan, or even a smallish plastic bin can work if you're not opposed to using plastic. (You might not want to actually run the foot spa so it doesn't get damaged if you use this option.)

1 cup magnesium flakes (preferred) or 1 cup Epsom salts.

If you know your body responds well to magnesium soaks, you can up the quantity to as much as 2 cups.

1 or 2 sprigs of fresh rosemary or 1-2 teaspoons of dried rosemary (I recommend fresh, if possible)
1 gallon of water. You may use distilled or filtered water if you'd like.
A pint glass jar, if you want to gift the foot soak.
These are the magnesium flakes I personally use. I've been very happy with them!
Sale
NOW Solutions, Magnesium Flakes, 100% Pure, from the Ancient Zechstein...
100% PURE: Magnesium Chloride Flakes are an ideal natural bath additive for softening skin.
ADD TO BATH WATER OR FOOT BATHS: Derived from the ancient Zechstein seabed in the Netherlands, one of the world's purest remaining subterranean...
HIGHLY CONCENTRATED: One cup of flakes contains approximately 19 grams of elemental magnesium.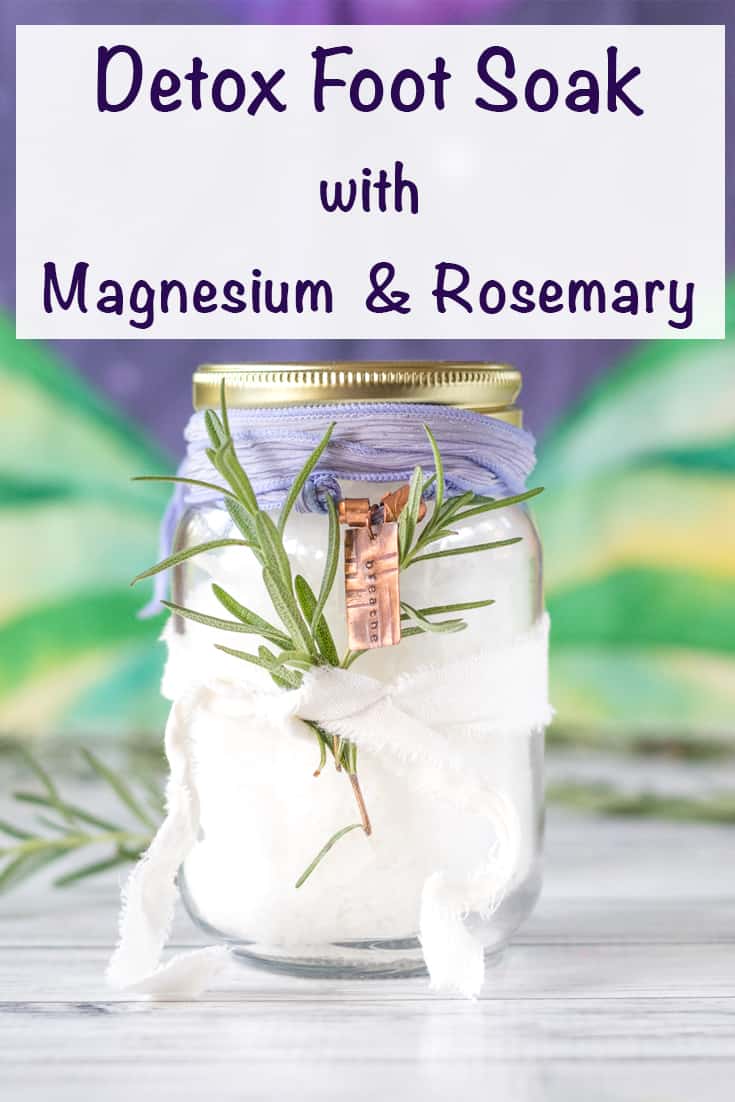 There are three ways to make this foot soak for sore feet:
The quick and easy way:
Get your tap water nice and hot.
Place the magnesium flakes and rosemary in your foot soak container, then add about a gallon of hot water.
Stir, if needed, to dissolve the magnesium flakes.
Insert feet, relax, and enjoy for 15-20 minutes. **Please make sure to test the water temperature with a finger before submerging your feet!
The (slightly) longer, even better way:
Gently simmer your rosemary sprigs in a quart of water for 5-10 minutes to extract the rosemary's goodness.
Combine this 'rosemary tea' with three additional quarts of warm water and magnesium.
Stir, if needed, to dissolve the magnesium flakes.
Make sure to test in the water's temperature before submerging your feet! Relax and enjoy for 15-20 minutes, or for as long as you'd like.
As a gift:
Combine magnesium and dried rosemary in a clean pint jar.
Write out the instructions for use on a tag or card and gift!
In the photos, you can see I used a handmade wrap bracelet to decorate the jar. I gave this to my sister and she loved it. She still wears the bracelet all the time!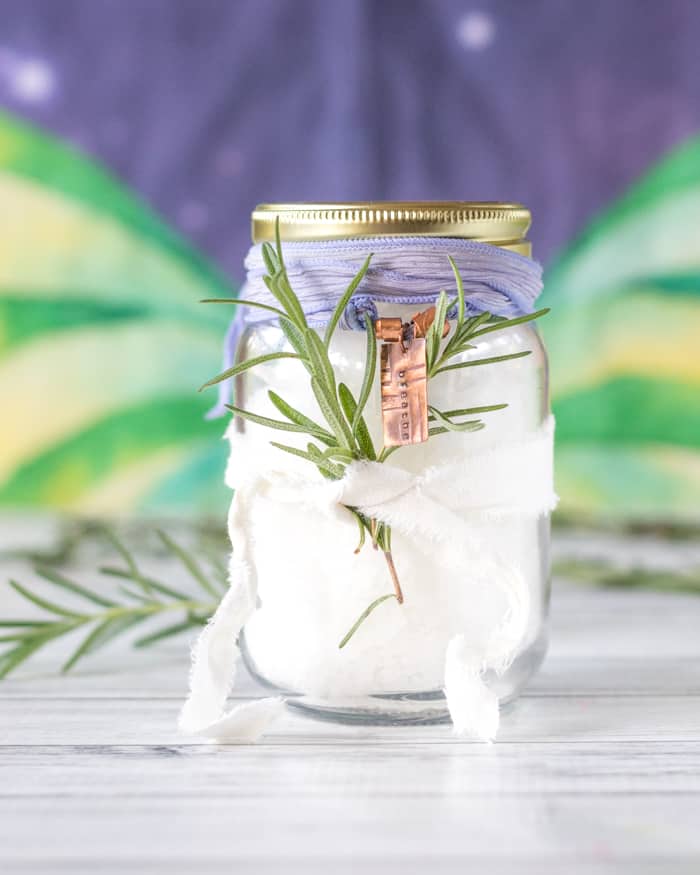 If you do have time for a nice soak in the tub, you might also enjoy this calming lavender goat milk bath soak recipe!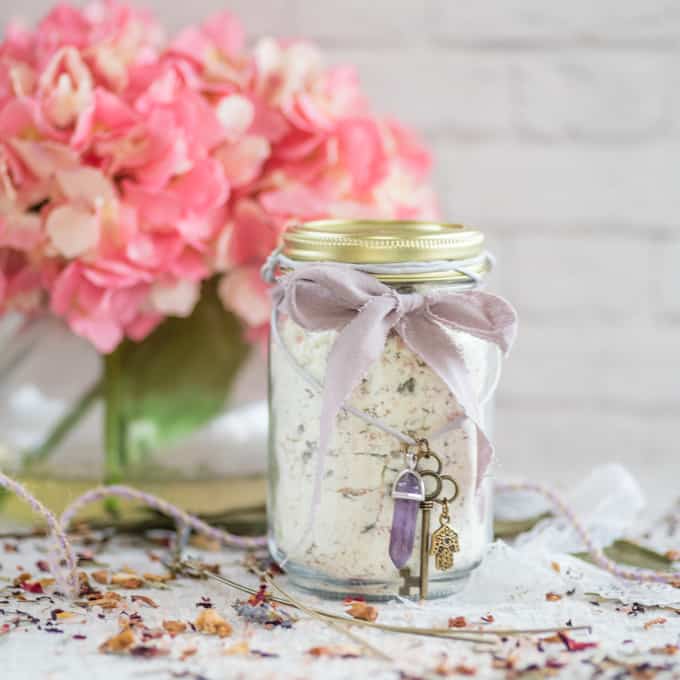 If you need more self-care ideas, please visit this post about free self-care for when you're stressed!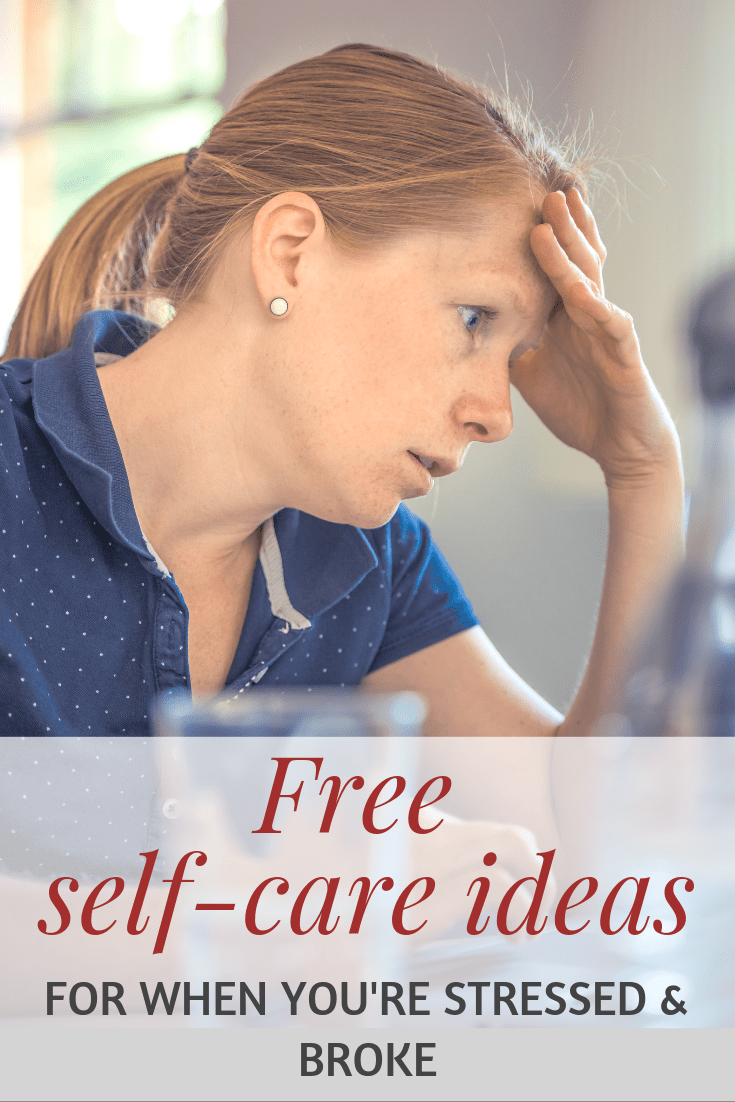 What's your favorite way to practice self care?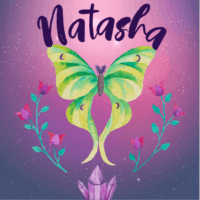 SaveSave