These free printable rainbow templates are perfect for using as stencils, patterns, and crafting projects! 
Regular readers know I've enjoyed sharing free printables for years. This post with rainbow templates feels like it's been the works for years because it got accidentally set on the back burner for several months!
I'm so glad this collection of rainbow stencils ready to post and share. There are three styles of rainbow with and without clouds and all different sizes so I'm sure you'll find something that's perfect for your project!
These free printable rainbow stencils are perfect for St. Patrick's Day activities, spring crafts, Sunday school classrooms, and more.
Free printable rainbow templates
As always, these free printables are available for personal use. This means you can print and use them as many times as you'd like for your own family, personal classroom, scout troop, Sunday school, etc.
Please do not redistribute the digital or printed files – simply refer your friends and family to this post so they can download their own copies!
You will not see a preview in Google Drive because the files are PDFs that in compressed .zip format. Download the files and uncompress before printing! You can unzip files for free online using ezyzip.com. Phones can uncompress .zip files, too. IPhones can 'preview' zipped files and you can get a free app on Android to unzip files.
Your time is valuable – download all 11 pages in one handy file when you purchase the set for just $1!
Have time to spare? Just keep scrolling a little more for the individual download links.
Large and extra large rainbow printables
Extra large half rainbow template
Use this as half a rainbow or print two copies and tape them together!
Extra large rainbow printable without clouds (16″)
Print two copies and tape them together!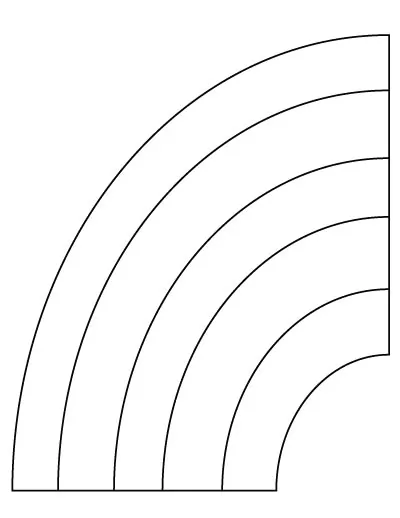 Large rainbow template with one cloud
Related: Pot of gold templates
Medium rainbow stencils
Two medium rainbow stencils without clouds
Small rainbow printables
Three rainbows with one cloud each
Six small rainbows on one page
It's not too late to download the whole set of rainbow templates for just $1! It's also an easy way to say "thank you" and support my work to bring high-quality, low-cost printables to the world. =)
Free Spring Printables
These free printables for spring will help you celebrate the season!