These free printable all about me worksheets are the perfect way to get to know your new students and see how your students or children have changed over the course of the school year. Keep scrolling to grab three free all about me printable PDFs for your classroom or homeschool!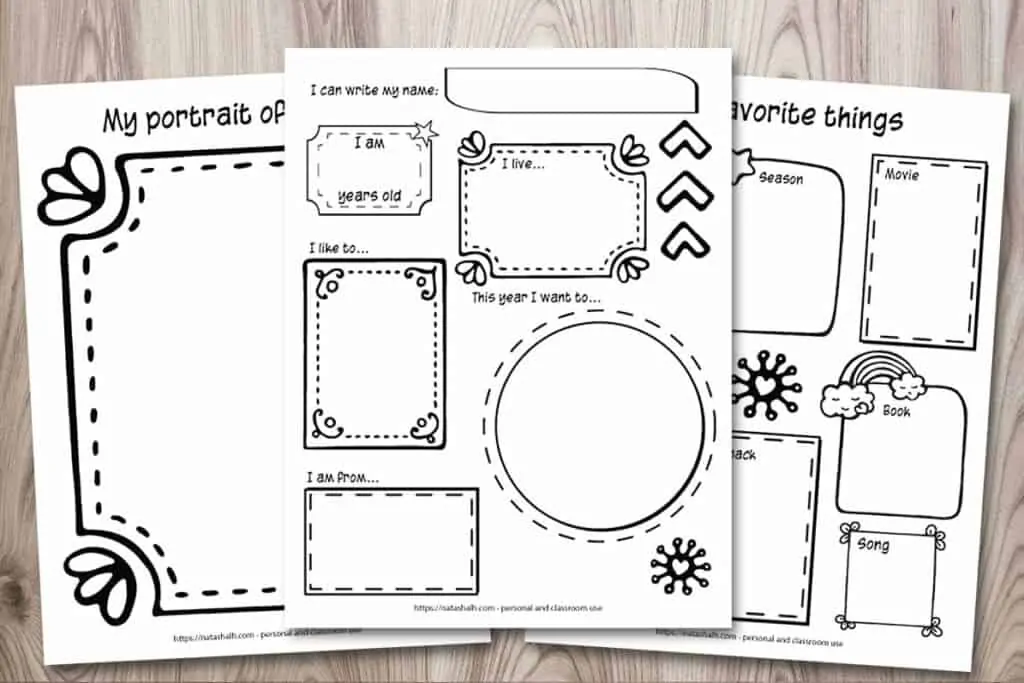 One of my education professors in graduate school was adamant about creating student surveys at the beginning of each school year. A student survey helps you get to know your students and how they answer questions can give you insight into how the student thinks.
The all about me worksheet is a fun student survey for younger children. Preschoolers can fill it in with help or draw their answers. Kindergarteners may write some answers, like their age, but prefer to draw other responses. Early elementary students will enjoy these printable all about me worksheets, too.
You can file these worksheets for reference throughout the school year or send them home as a keepsake for parents. If you're a homeschooling parent, it can be fun to save your child's responses from over the years to look back on.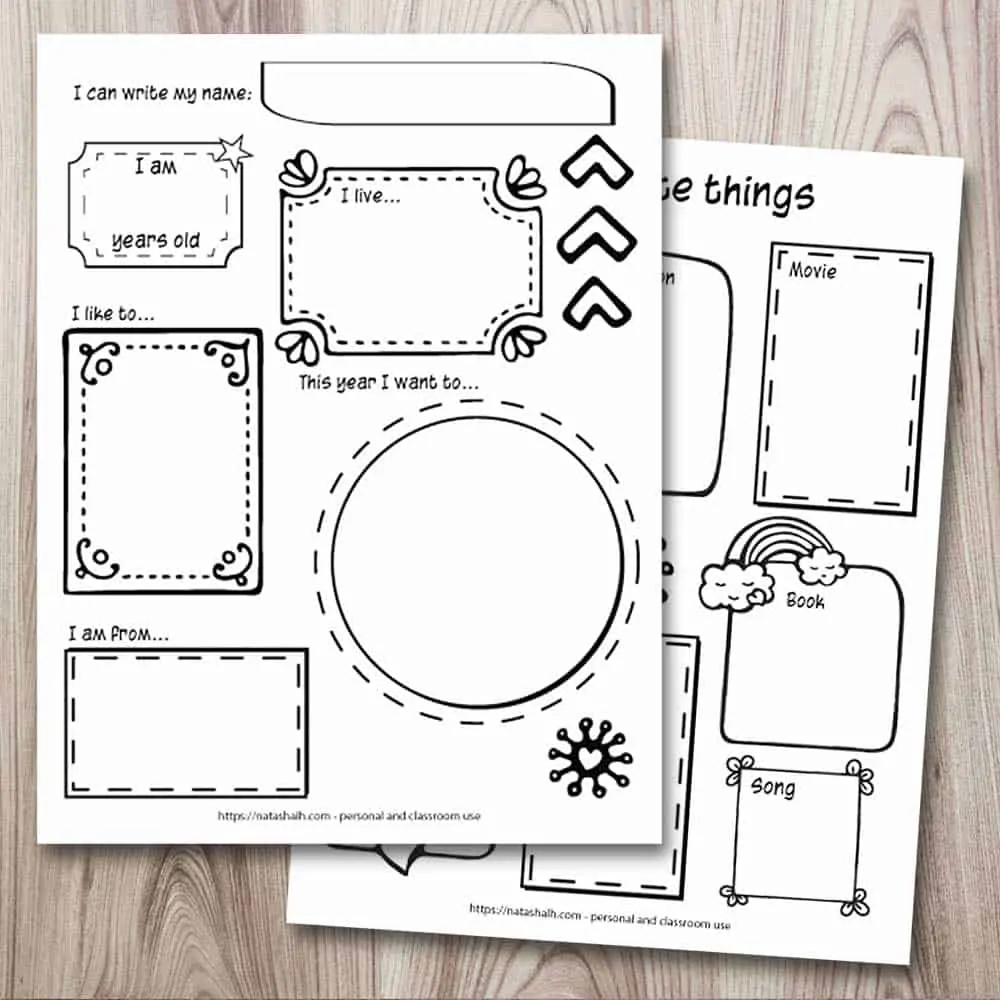 All About me printable book
Your free printable all about me booklet contains three pages. Keep scrolling to get all three in one handy PDF.
First there's a page that asks the child their name, age, and a bit about what they like and what they want from the year: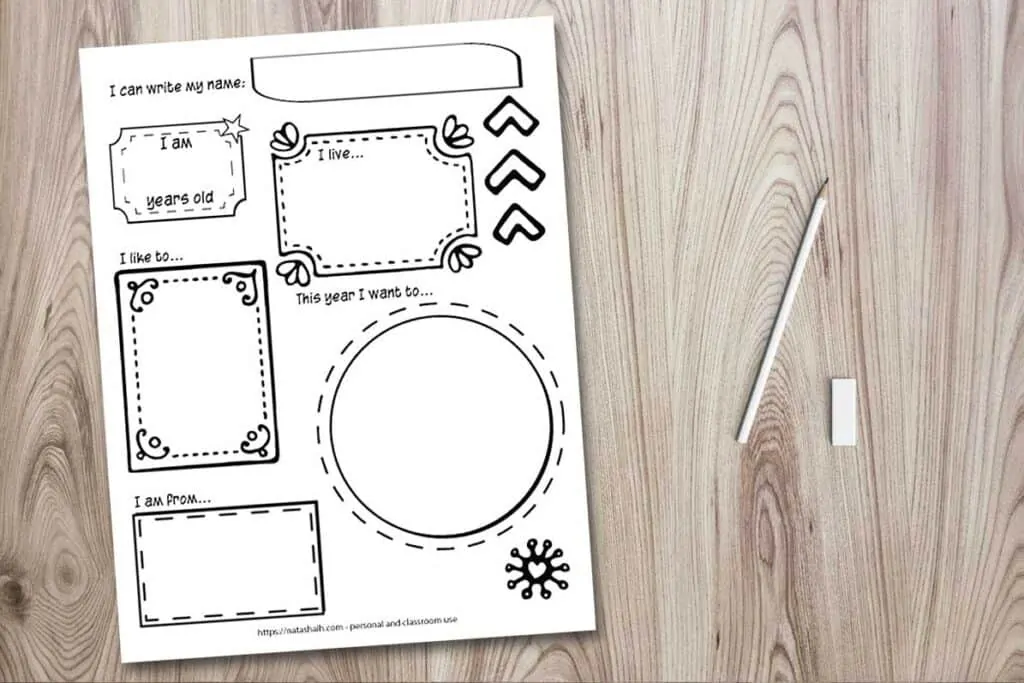 Next there's a page about the child's favorite things. This one is great for preschoolers and kindergartners to draw their answers on!
Finally, there's a page for a self portrait drawing.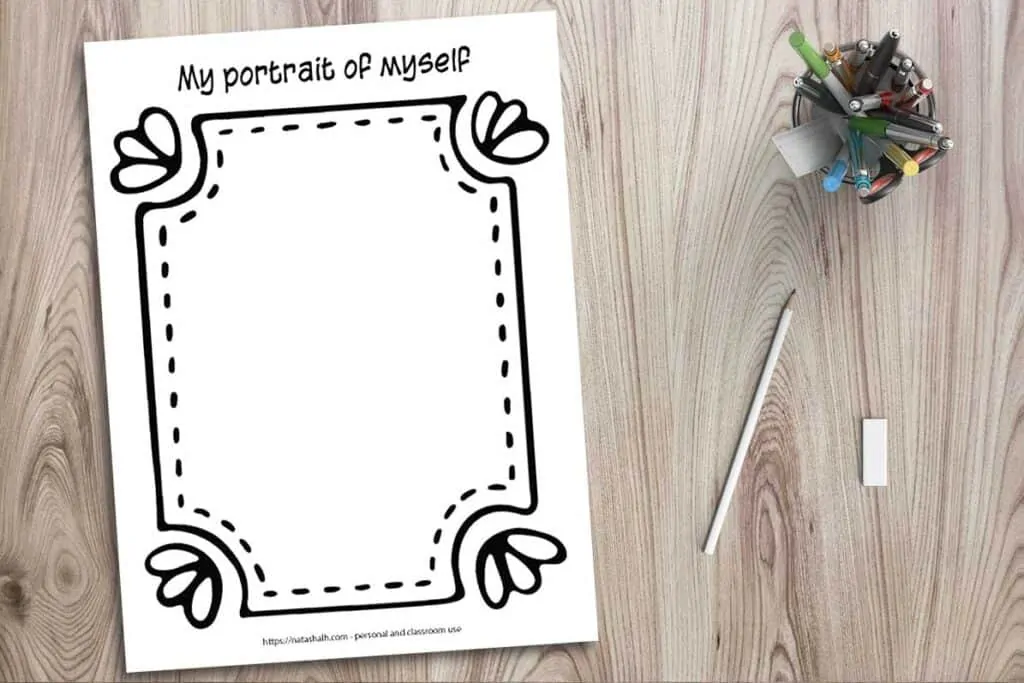 Like other free printables on The Artisan Life, these worksheets are available for personal and classroom use. You are welcome to print and use them as many times as you'd like with your children, homeschool co-op, personal classroom, and even therapy clients.
You are not authorized to alter or redistribute the files to other adults for their own use. Instead, please send your friends and colleagues to this page so they can download their own copies.
If you agree to this license, you may click below:
I hope you enjoy using these printable all about myself worksheets with your students or children!
Be sure to check out these additional resources for more free printables:
Activities and Printables
I believe that you don't need to pick between learning and having fun. These free printables for kids and activities are fun, low-prep ways to keep your child happily occupied and learning without screen time.