Welcome to the home of posts about toddler activities, toddler games, and toddler printables here on The Artisan Life. I am a former classroom teacher with a Masters of the Arts in teaching. Now I'm a WAHM to a toddler.
The toddler printables, games, and toy recommendations found on this site reflect my preferences based on my study of childhood development as well as my daughter's interests. Things you find here are teacher, mom, and toddler approved!
What to expect from the toddler years
This post may include affiliate links which means I may earn a commission on qualifying purchases at no additional cost to you.
The term "toddler" is typically used to refer to a child between 1-3 years old. Toddlers often have a reputation for being difficult (because they certainly can be!) . They certainly are a lot of work and a handful to keep up with!
Toddlers are also amazing. They have an incredible capacity for enthusiasm, curiosity, excitement, and love.
Toddlers grow, change, and develop an incredible amount in two short years. Normal toddler developmental skills include:
Learning to walk, run, and climb
Discovering how to feed themselves, draw lines, and color
Evolving from single words to complete sentences
Learning how to play with others, take turns, and engage in pretend play
This post may include affiliate links which means I may earn a commission on qualifying purchases at no additional cost to you.
Toddler's can be difficult. Sometimes it seems like they have a magical ability to press all of your buttons! If you find yourself struggling to be the parent you want to be, I recommend the book The Montessori Toddler.
It's written in short, easy to read sections and gives you practical suggestions for how to find compassion for your toddler, structure your home to prevent conflicts, and help your child become a "curious and responsible human being."
Sale
Free printables for toddlers
Free printables for toddlers on The Artisan Life include matching games, picture bingo games, and more.
Some of the most popular toddler printables on the site include:
Please visit this page of toddler printables for a complete list!
Toddler toys
I firmly believe in the importance of low-tech, open-ended toys. Multiple studies show that classic toys, like puzzles, blocks, and shape sorters, promote more learning and development than electronic toys. Yes, classic toys like blocks are better and promoting language development than those annoying talking toys!
Toddler toy guides on The Artisan Life reflect a preference for open-ended toys, gross motor play, and, whenever possible, natural materials.
Some of the my popular toddler toy guides include:
Please visit this page of toddler toy guides for a complete list of everything that's currently published on the site.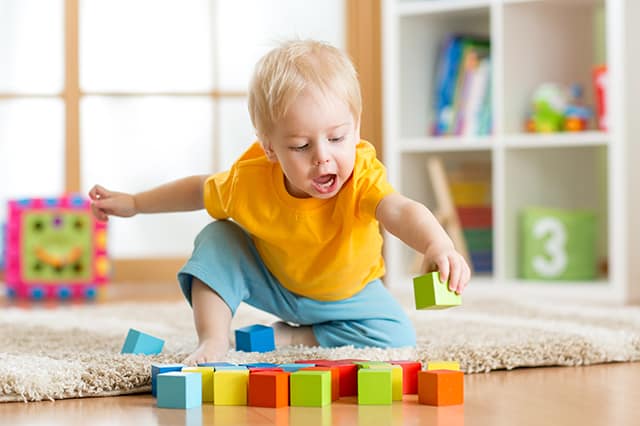 Toddler books
Reading aloud to toddlers is important and beneficial. Instead of thinking of reading as another must-do you have to add to your list (and feel guilty about not doing), try to see reading to your toddler as a fun and enjoyable activity.
Reading to your child helps them learn about language, promotes brain development, teaches about emotions, and can even provide important fine-motor practice.
I know, I know, it's difficult to be super excited about reading the same book for the one bajilionth time, but selecting high-quality toddler books an help. Picking great books helps keep you engaged, too.
Posts about the best toddler books are organized by theme. You'll frequently find Montessori-inspired selections and actual photos of the books. We've personally read almost every book recommended so you won't accidentally end up with yet another flimsy book filled with weak rhymes.
Some of the most popular toddler book posts are:
For a complete list of all posts, please see this page on the best books for toddlers.