Lavender Mint Cooling After Sun Spray
Here in Hawaii, I can burn without sunscreen in only about 20 minutes, so I'm constantly slathering the stuff on. Even with sunscreen, I'll sometimes end up burned, just like I did this past weekend.
Aloe is an amazing thing, but I can't deny that I also love my essential oils. That's why I created this soothing lavender mint after sun spray! It feels awesome on irritated skin, it smells amazing, and it's super easy to make.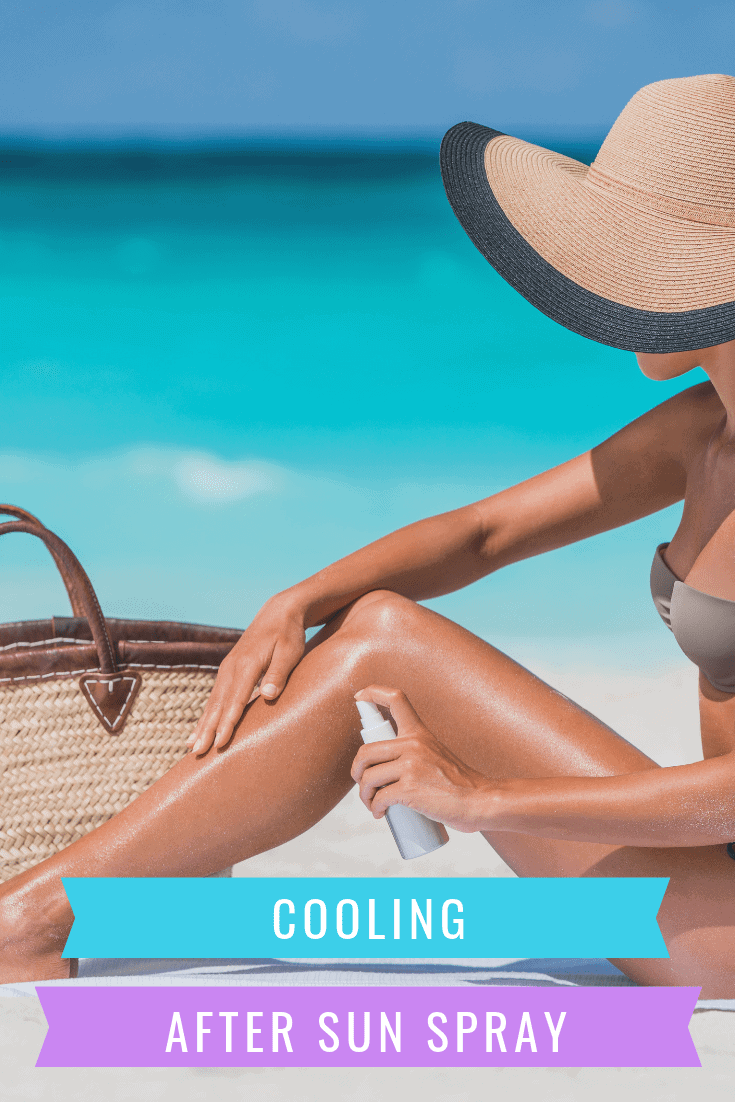 This post may include affiliate links, which means I may make a commission on purchases made through these links at no additional cost to you.
First, I have to remind you that avoiding a sunburn is the best possible course of action! If you're reading this post, it's probably too late for this time but you can always try to avoid a burn next time.
Unfortunately, not all sunscreens are created equal. Everyday Eco Living has a helpful post on 15+ sunscreen ingredients to avoid.
Personally, I use a combination of sunscreen, SPF leggings/tights, and a sun hat or my Buff headband. (And, quite honestly, I also usually wear a shirt, too!)
To make this spray, you will need a glass spray bottle, mint tea, and lavender and frankincense essential oils. If you don't have mint tea to brew, you can use a peppermint essential oil, instead.
To keep your spray fresh and safe, I also recommend using a naturally-derived, broad spectrum preservative like Cosgard.
I understand if you don't want to use a preservative, even one that's naturally-derived, but it's important if you want your spray to last.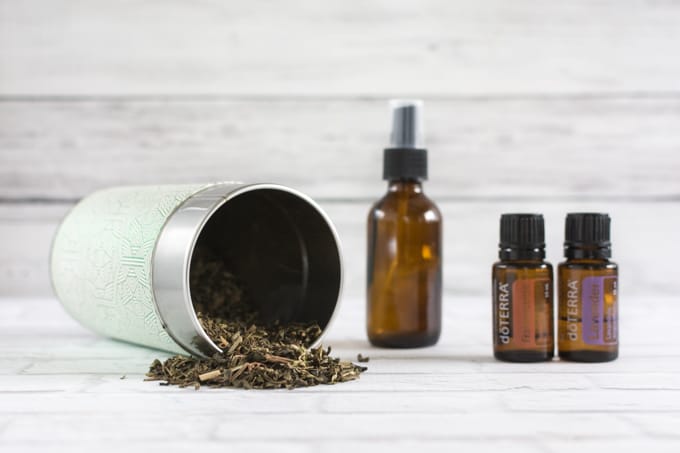 Why you should use glass bottles with essential oils
I really do recommend using a glass spray bottle, preferably an amber (these are the exact ones I use) or cobalt blue colored bottle to help protect the oils. I don't like using plastic with essential oils for several reasons:
Some essential oils (primarily citrus oils) damage plastics.

Plastics tend to retain a lingering scent, so you can't reuse the bottles.

The clear plastic doesn't protect essential oils from light degradation.

It's easy for plastic to become scratched, and these scratches can then harbor bacteria.
Just play it safe and find yourself some nice, sturdy glass spray bottles!
As frequent readers know, I use and enjoy DoTerra essential oils. 2018 update: I'm actually not a Wellness Advocate any more. There are so many high quality essential oil options out there today compared to just a few years ago! I'm still using my remaining DoTerra oils, but also the Now Foods single oils.
No matter which oils you use, please do make sure they are high quality and don't contain filler products that may be dangerous to apply topically. Additionally, some people do have a skin sensitivity to lavender. The lavender oil is very diluted and shouldn't pose any problems for the vast majority of people, but it is something to take into consideration.
Please always consider your own sensitivities and needs and place them above any recipe recommendations. =)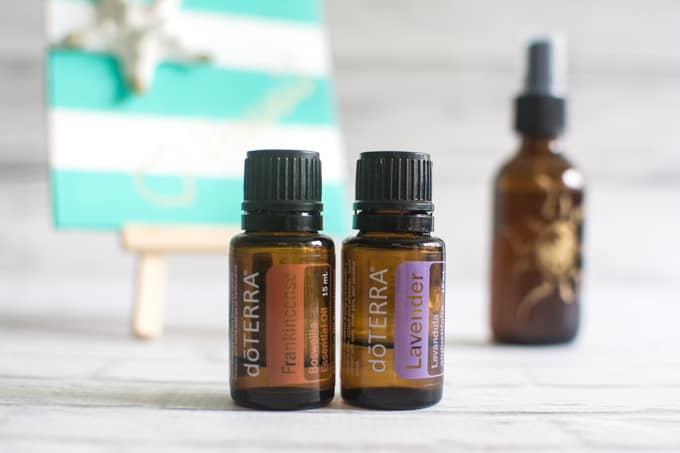 To make your cooling after sun spray:
1. Make a cup of mint tea. Brew it according to directions, then pop it in the fridge to chill.
I used a high-quality loose leaf tea, and I recommend something similar if it's an option for you, but you can use whatever mint tea you have on hand.
If you don't have mint tea, you can use distilled/purified water as your liquid base.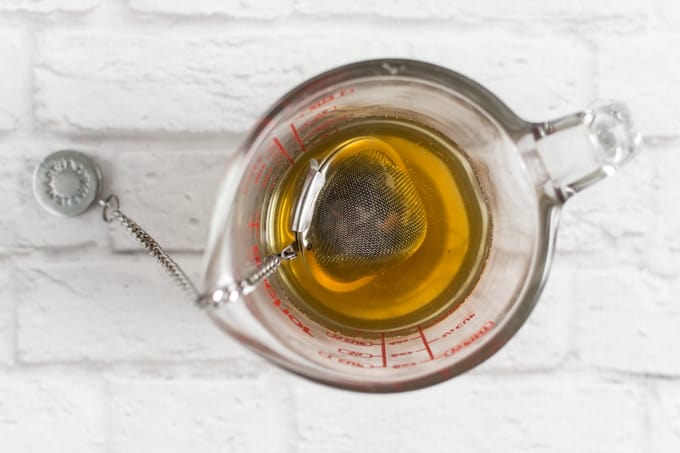 2. Pour about 2 ounces, or however much liquid your spray bottle holds, of the chilled mint tea into your spray bottle. Enjoy drinking the rest! =)
3. Add 10-15 drops of lavender essential oil and 3-5 of frankincense. If you're not using mint tea, you can add about 10 drops of peppermint oil. These recommendations are based on 2 oz of liquid – if you're making more or less spray, adjust the quantities accordingly.
Add your preservative according to directions.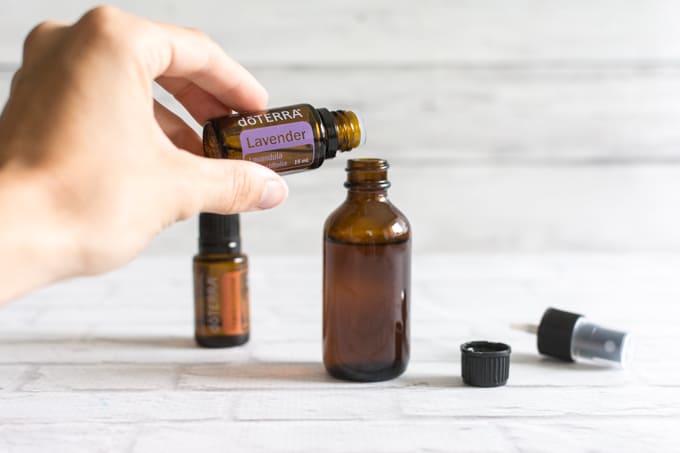 4. Shake thoroughly to combine and spritz on for cooling relief!
Store your spray in the fridge to keep it feeling extra fresh.
Because it has water, it will eventually go bad. It should last for several weeks, or possibly even months, in the fridge since the water has been boiled. If it smells funky or you see any floaters, it's time to make a new batch!
Lavender and frankincense is probably my favorite essential oil combination! It smells absolutely amazing and is what I diffuse every night right before getting in bed. The sound of the diffuser combined with the soothing scents are very pleasant at night.
Do you have any special, "unusual" ways to treat your after sun skin when you've accidentally had a little too much outdoor fun?
More essential oil recipes
Roll on blend for bumps and bruises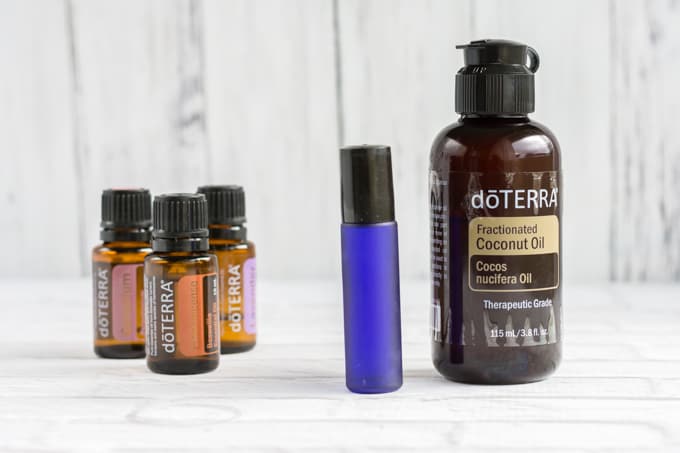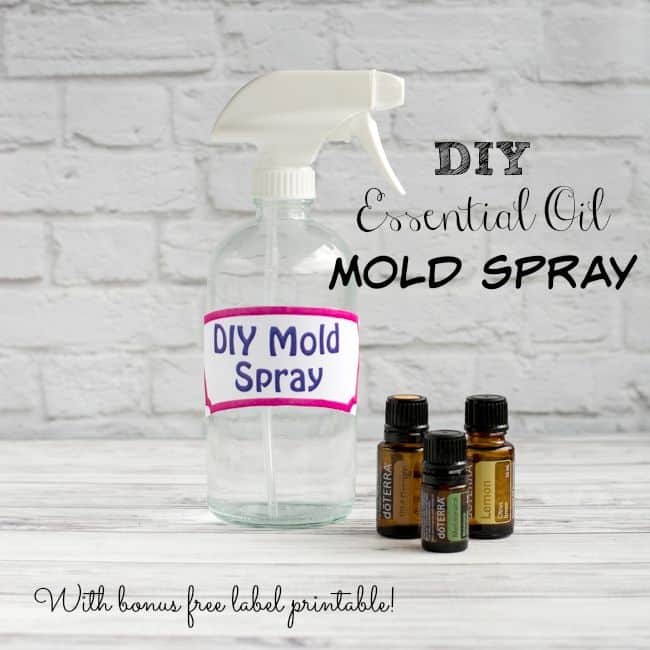 Homemade "Febreeze" and carpet powder