I've shared free blog planner printables for the past two years, but a bit differently each year. It took me a while to decide exactly what I wanted to do this year, even though I made the calendar pages back in September! I finally figure it all out, though, so here we are today with 2019's free planner printables for your best year!
Your free planner printables for 2019 are here! Plus there's a bonus video showing you how to insert more pages into your coil bound planner – how cool is that?!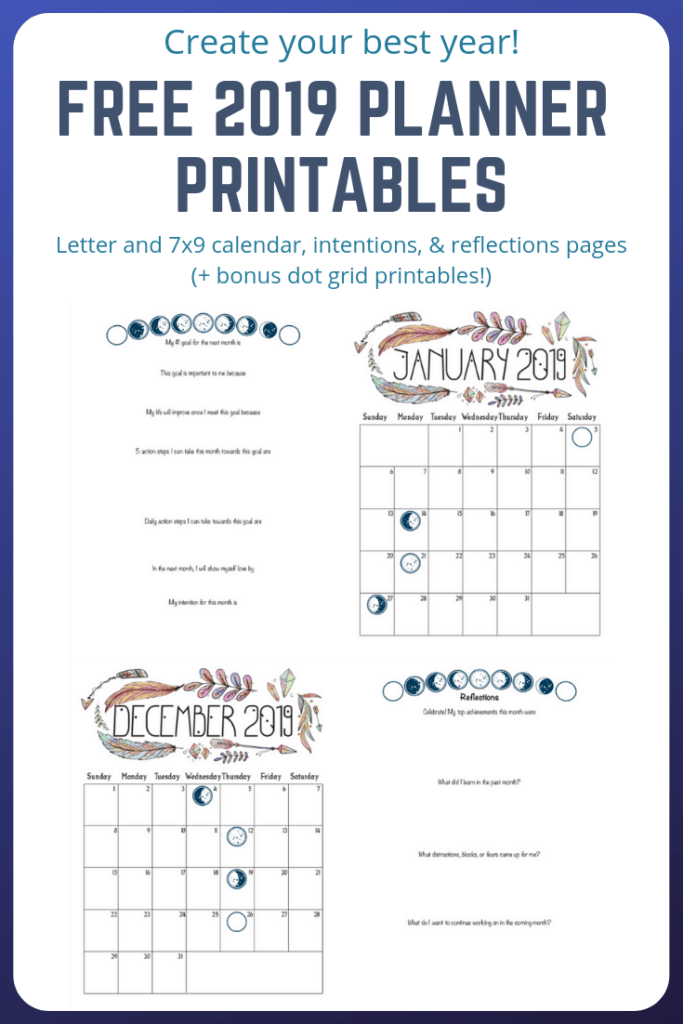 This post may include affiliate links, which means I may make a commission on purchases made through these links at no additional cost to you.
This year I'm doing things a bit differently. I enjoyed last year's planner printables, but I found that they just had too much space for me as a busy mom.
When I couldn't find the time to fill in every row, I'd feel like maybe it wasn't worthwhile to fill things out at all. That's the opposite of how a planner should make you feel!
This year there are more questions for planning and reflection, but less space to write in. If you want more space, feel free to journal things out more! But hopefully this will help folks feel a bit less fear of the blank page.
I recently put a gigantic monthly dry erase wall calendar up and it's awesome! I love seeing everything important happening for our family in one place. I also needed somewhere to plan ahead, so I bought a planner.
So what's that have to do with your free planner printables?
In past years, I've only made letter sized printables. I used to keep my blog planner pages in a three ring binder. This year I'm adding them to my 7×9 planner, so I'm also providing 7×9 planner printables!
My planner has a coil binding, but you can absolutely add pages to your coil or spiral bound planner. I'm also showing you to add pages to a spiral bound planner or notebook in this post!

How to add pages to a coil bound planner
Do you need a special hole punch or binding machine to add pages to a planner?
No!
Yes, these tools make it easier (I worked at a copy center so I'm a pro at making books!), but it's totally possible to add pages to your coil/spiral bound planner with materials you already have at home.
In fact, there are two easy ways to add pages to your planner!
What you need to add pages to your planner:
Your planner!
A pencil
The pages you want to add

If you're cutting them down to size, I highly recommend a paper trimmer instead of scissors. This one is my favorite because the guide wire shows you exactly where you'll be cutting and the arm folds in for easier storage!
If you're printing the pages, I encourage you to use nice paper or cardstock. My pick for planner printables is presentation paper. It's way nicer than printer paper but thiner than cardstock, which means you can add more pages to your planner!

Ruler (optional)
2-4 binder clips
Optional: packing tape or washi tape & scissors (for method #2)
How to add pages to your coil bound planner
There are two ways to add pages to your spiral planner. Either way, you need to start by preparing your pages!
First measure your planner's pages. Don't assume that because it was sold as an A5 or a 7×9 or whatever size that the pages are actually that exact size!
If you have ready-made inserts and they're the correct size, you're good to go.
If you're using printables that you need to cut down or if your purchased inserts are a little too large, you'll need to trim them down.
To make sure everything was lined up like I wanted, I ripped the table of contents page out of my planner! I didn't want it, anyway, so why not? I simply lined the removed page up with one of my printables and traced around it. Then I cut down my first page, taking note of the measurement on the paper trimmer for each side as I cut. I used these measurements for my remaining pages instead of tracing again.
If you're using printables, you'll need to make holes. You can do this one of two ways:
Using a ripped out page as a template, make a mark where each hole needs to be.
-or-
Place an insert page on top of your planner, bottom and top aligned with an original page and left edge along the coil. Use a pencil to make a tick mark where each hole needs to be.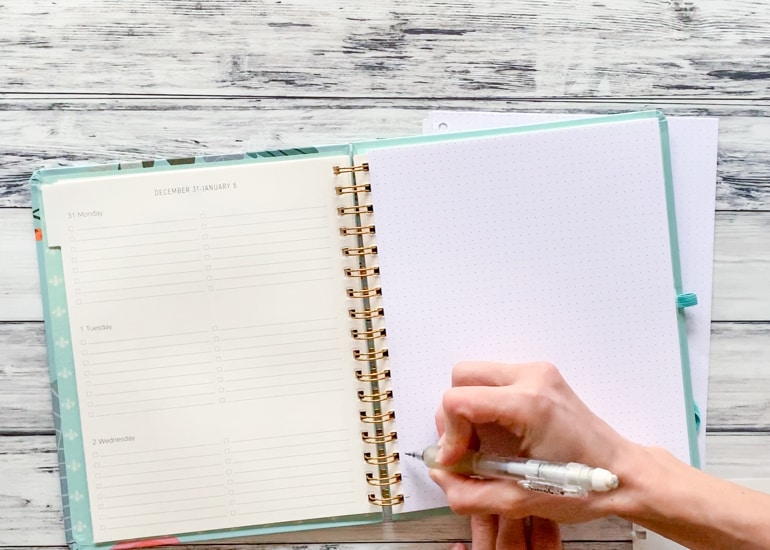 Punch a hole for each mark, making sure to make them as close to in a line as possible! If you're using the second method, where you press the pages into place instead of opening the binding, you may want to line the edge with packing tape or washi tape for added thickness.
Here's where the two methods diverge.
The first way to add pages to your planner:
You will open up your planner's binding to add new pages.
This is my favorite method, but you can only do it safely once or twice per planner. Metal becomes brittle the more it's bent, so if you try this method every week you may end up snapping the coil. You may also eventually warp the coil binding to the point where it's unusable.
This video demonstrates both methods, beginning with the binding-opening way to insert planner pages. I recommend watching the video, but you'll find writing instructions below if you prefer.
I am *very* sorry for the weird colors. It's been so dark lately with all the winter weather! Filming in low light always looks a bit off.
Carefully bend open your planner's metal coil. Don't bend them all the way flat – just enough to work out the pages.
Remove the original planner pages.
Add your planner inserts wherever you'd like them.
Make sure all the holes are aligned as well as possible, then binder clip the pages in place.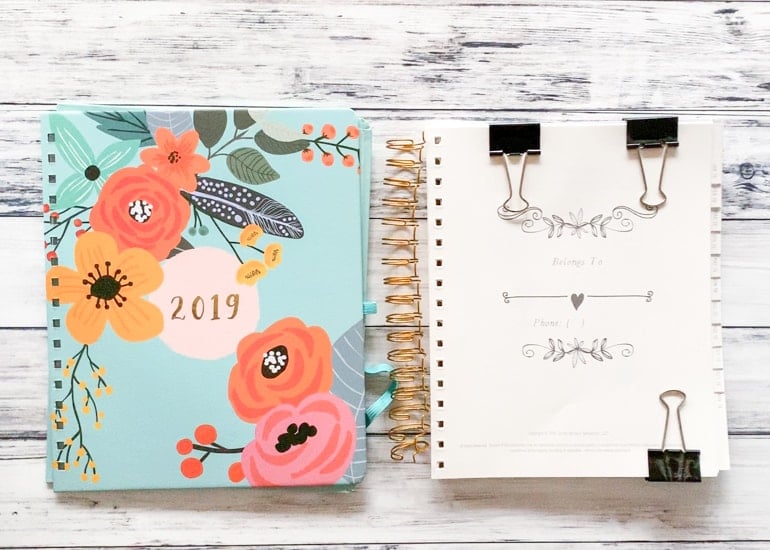 Re-insert the coil and bend it closed again.
Voila! You've put more pages in your planner!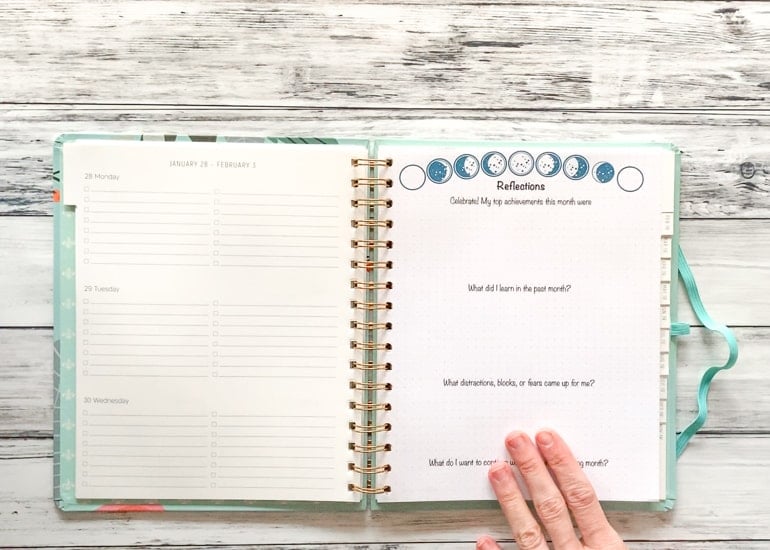 The second way to add pages to your planner:
Cut a slit from the edge to each hole to form tabs.
Press the page into place.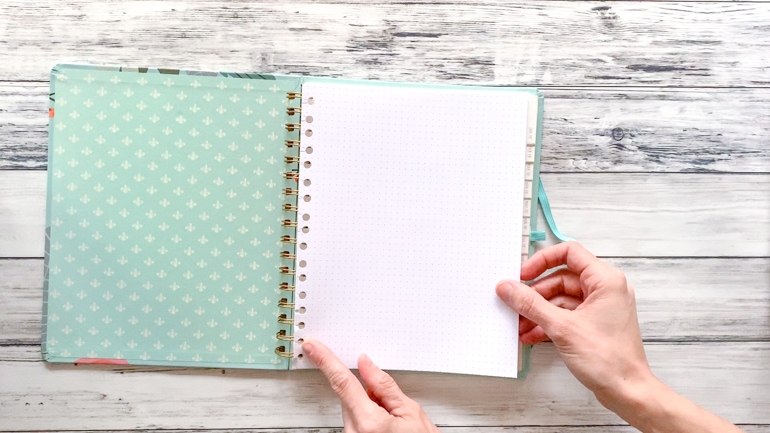 That's it! Please watch the video to see what I mean. =) Tune in starting around 7:10 to see this technique.
This second way is easier and has less commitment, but all the added bulk of tape can really detract from the amount of pages you can add. I also find that the pages are more likely to come loose at some point. I only like to add pages this way if there's something I want to add later in the year, not if I'm adding a bunch of pages at once.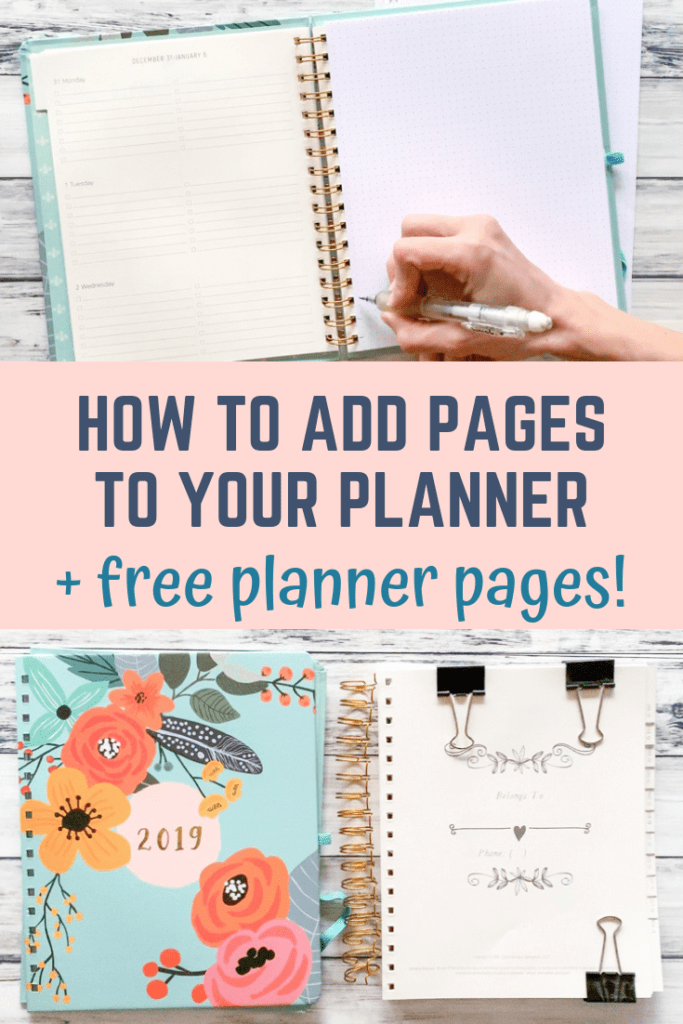 More $$$ in your bank account will help you have your best year, too! Learn from my mistake and get a free Ebates account today. You can earn cash back from about a zillion websites, including Amazon, Target, Best Buy, and more. I'd have racked up hundreds of dollars in cash back by now if I'd signed up when I first learned about Ebates. #facepalm (They're called Rakuten now, but same thing.)
What the free planner printables for 2019 include
All pages are available in US letter size and 7×9. This set of 2019 printables includes:
12 months with the new moon, first quarter moon, full moon, and third quarter moon marked for the Northern Hemisphere.
A mind map (with cool moon phases!)
A monthly goals and planning sheet
A monthly reflection sheet
A blank 5mm grid dot page (a bullet journal printable, if you will!)
A stats tracker page for bloggers. It is all on one sheet this year and includes your page views, unique visitors, newsletter size, and one blank space for the social media platform of your choice.
The goals and reflections sheets are available both with and without a grid dot background!
Letter sized pages with a dot background are available both with a blank border for 'normal' at home printing and a borderless version if your printer handles borderless printing. Please go ahead and use the version with a blank border if that's how you'll print because you won't have to worry about scaling issues if your printer is set to print the whole page by default!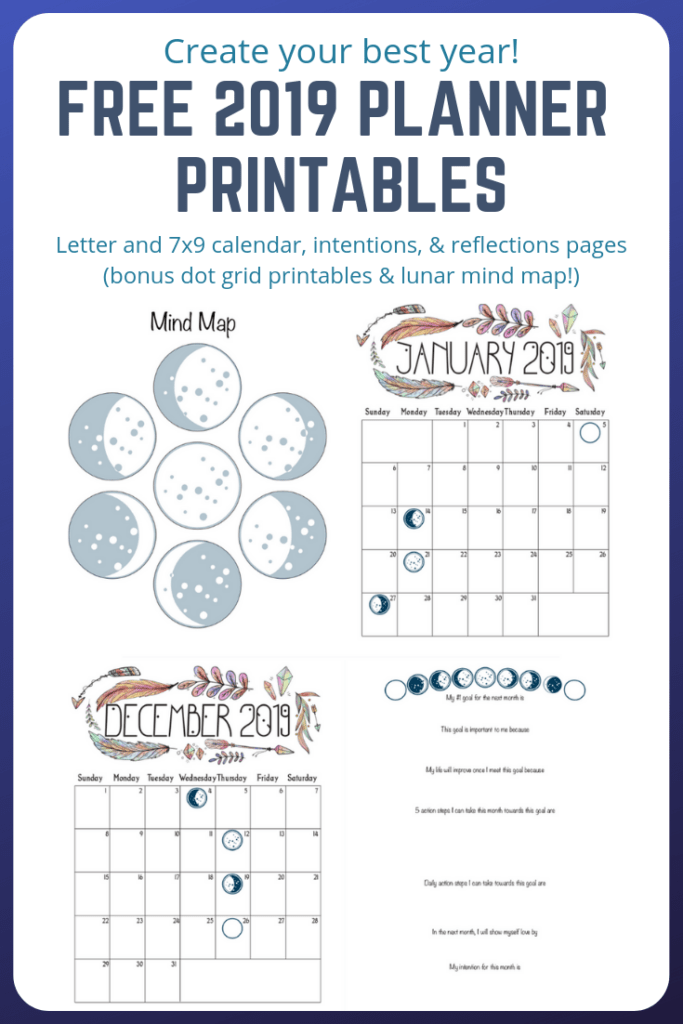 How to use your 2019 planner printables
Step one – download and print them! I recommend a nicer paper, like presentation paper or even a resume paper. It really helps your planner feel special!
If necessary, trim your sheets down to size. A paper trimmer makes this a zillion times easier than trying to use a pair of scissors.
You can either set new goals an intentions with the monthly calendar or by following the lunar cycles. The choice is yours!
The mind map printable is your place to free style. You can use it to map out personal or work projects, blog posts, plan your work/life balance, or however else feels right to you.
How to get your free planner printables for 2019
Alright, so how do you get your printables? It's very easy – I just ask that you provide your preferred name and best email so I can send you the download links!
Oh, and did I mention that you'll also receive instant access to a bonus 30 day coloring book gratitude journal? It's one of my favorite things I've ever created (apart from my daughter, of course!)
Grab your planner printables by using the box right here to become an Artisan Life member:
Additional resources to help you live your best year
There are so many valuable resources for you here on The Artisan Life! As a gratitude coach, I love sharing information to help you live a more creative, conscious life. Here are a few posts you may enjoy!
50+ inspirational free printables
Free printable gratitude journal page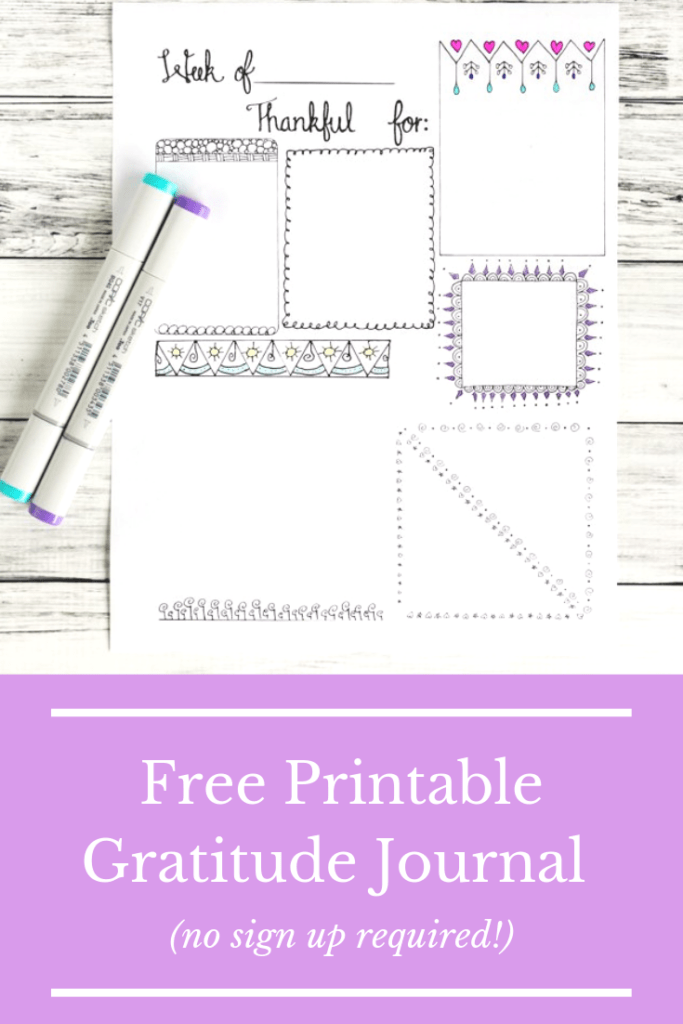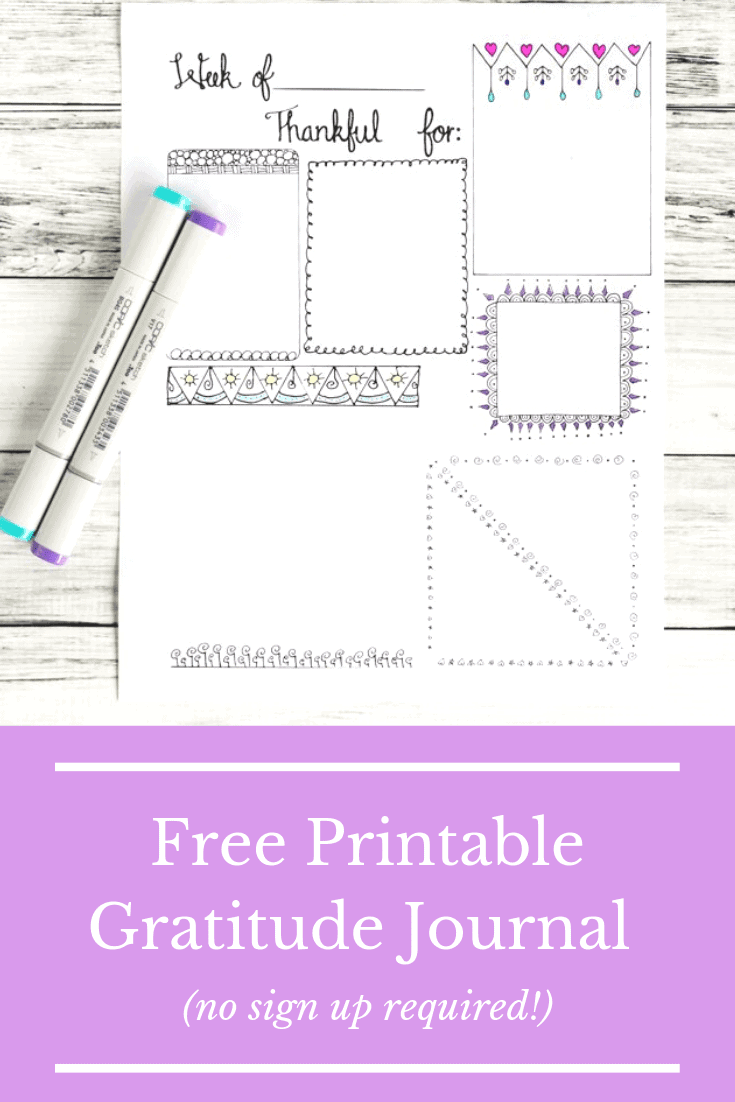 How to make a manifestation box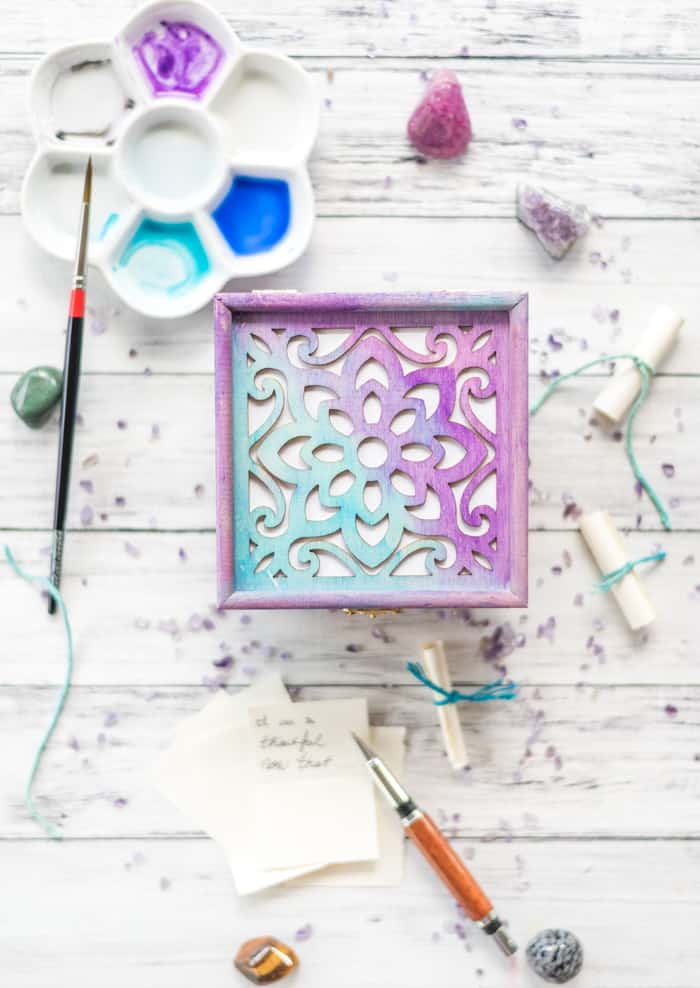 I hope that you enjoy your free planner printables and adding new pages to your existing planner!