My life is filled with things I'm grateful for, but sometimes I struggle to remember them. I frequently feel like I have to consciously choose to think of my blessings, and I have to make that choice over and over again. Why is thinking of the "bad stuff" so much easier than thinking of the "good stuff?!"
If you need a little help remembering all the good things in your life, too, I hope this free printable gratitude journal page helps you out.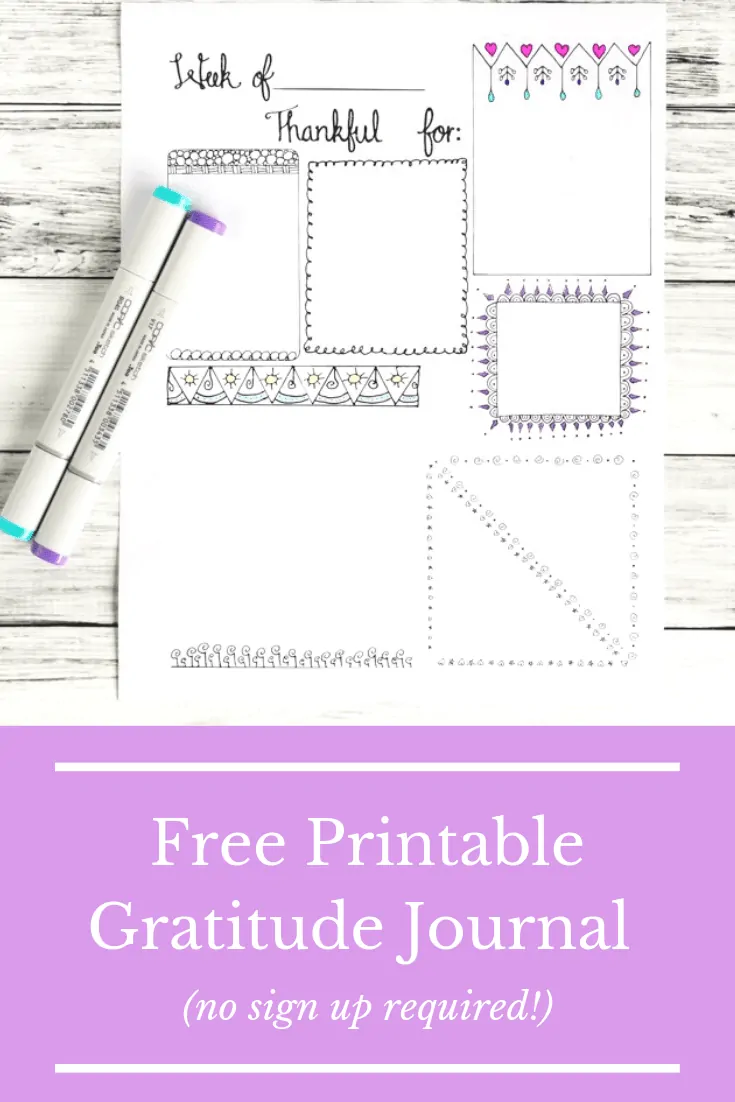 This post may include affiliate links, which means I may make a commission on purchases made through these links at no additional cost to you.
Like I wrote weeks ago in "I am not an orchid," I consider moving forward after my dad's unexpected passing the only possible choice. That doesn't mean it's an easy one, though!
In addition to reminding myself of all the truly wonderful things in my life, something that's helped me a lot is drawing. Oh, and coloring. So I guess I should change that to "are drawing and coloring!"
Recently I decided to combine all of the above and start creating a gratitude journal page for the week. I draw each page so there is a space to writing down a few things I'm grateful for each day, then I can even color the designs in later if I want. It's enjoyable and each page can help me three different ways.
I'm sharing it here as a free printable gratitude journal page to help you appreciate your week, too!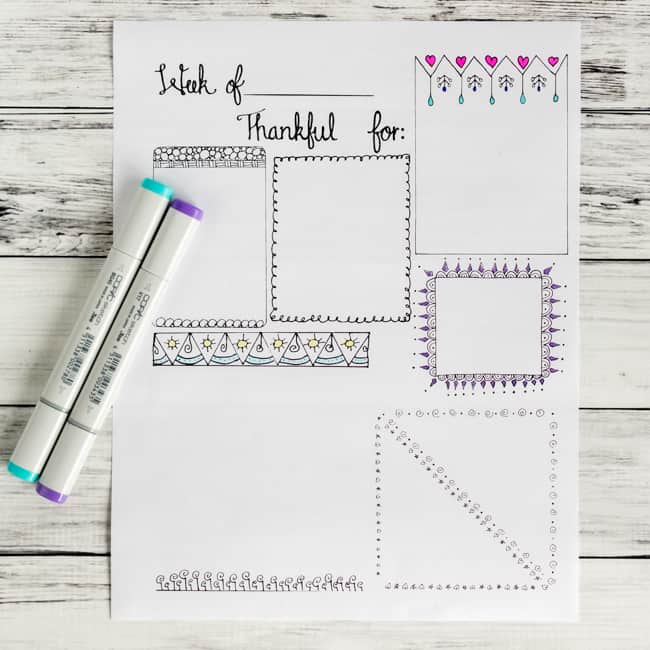 The benefits of gratitude journaling
Gratitude and gratitude journaling have multiple, proven benefits! Don't worry – journaling is a pretty strong word! More like jotting. Does that sound more friendly? The benefits of practicing gratitude can be experienced from something as small as writing down three things you're grateful for each day.
The benefits of gratitude include:
Reduced stress levels
Greater social capital (in other words, people like you more because people are attracted to positivity)
Improved self-esteem
Better sleep
Better physical health
Greater resilience
Improved mental health
Free printable gratitude journal page
However, there's a slight catch! You can't just pay lip service to the idea of gratitude and expect to receive these benefits. You have to consciously feel grateful and make it a daily habit.
How to form the gratitude habit
The easiest way to form the gratitude habit is to tie it to something you already do. Whenever you do this activity, take a moment to jot down three things you're grateful for.
Some times during the day you could fit your gratitude practice in include:
While having your morning coffee or eating breakfast.
On your commute to work (if you take the subway, bus, or carpool! Please don't write and drive!)
During lunch
At supper
After you brush your teeth
I think you get the picture!
A lot of people also recommend doing your gratitude practice last thing at night. I've tried this before, but I personally find it too easy to forget when I'm tired. It's easier for me to remember if I remind myself to gratitude journal when I get my floss or after I've brushed my teeth, for example.
Do you need help starting your gratitude practice? Download my 5 crazy easy ways to start practice gratitude cheatsheet! It's located in the member's Resource Library. You can log in if you already have the password, or let me know what email address to send your password to using the form below:
Free printable gratitude journal page
I've decided to start digitizing blank gratitude journal pages so I can post them as printables. I'm starting with just one page, but once I have more ready I plan to compile them so they can be printed out and made into a little notebook, similar to the one in this easy notebook tutorial from a while back.
I began by redrawing some of my favorite frames. Then I photographed them and traced them in Adobe Illustrator. This allowed me to rearrange the frames and resize them without any loss of quality.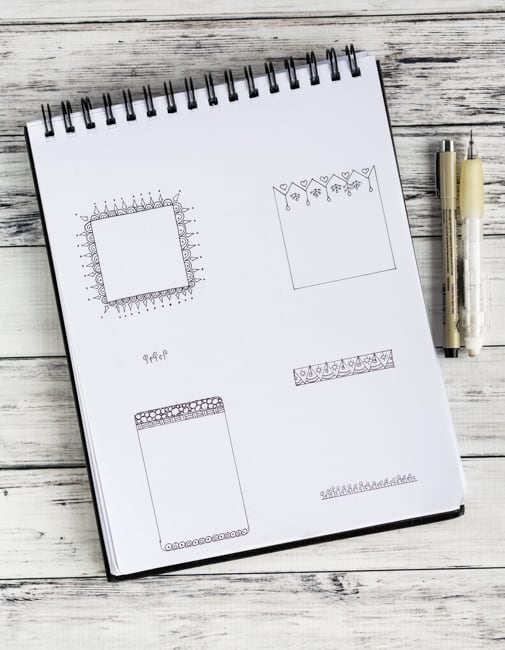 Finally, I exported the page as a letter size jpg file. It is available for you to print or download through Google Drive – download your free printable gratitude journal page here or click the image below:
The frames are intentionally unlabeled so you can pick which day goes with which doodle frame. Some are much larger because some days need more conscious effort than others!
Update! If you need a simple gratitude journal page, I created this new printable gratitude journal template for you!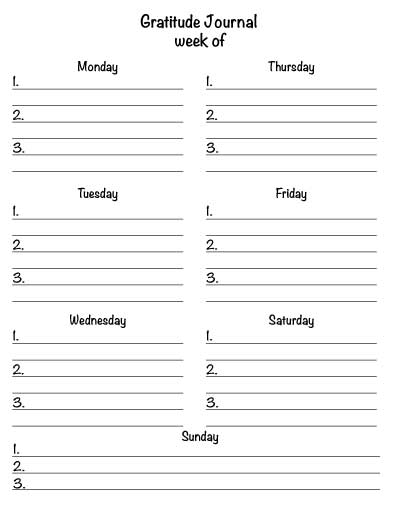 I have a whole lot to be grateful for, and if you're using a computer and the Internet, chances are pretty good you have some things to be grateful for, too.
I hope my free printable helps you remember them on days when it's difficult.
If you need a little bit more structure to keep you on track, my favorite commercial gratitude journal right now is the Tiny Buddha's Gratitude Journal. It has guided writing prompts and fun coloring pages, plus it's a convenient size.
Sale
More gratitude practice resources
2018 update! In the years since first sharing this printable gratitude page, I've created many more gratitude practice resources! You can download an entire month's worth of gratitude journaling prompts and coloring pages by becoming a member of The Artisan Life using the subscription box below. Learn more about the Daily Gratitude Challenge here!
[mailmunch-form id="602266″]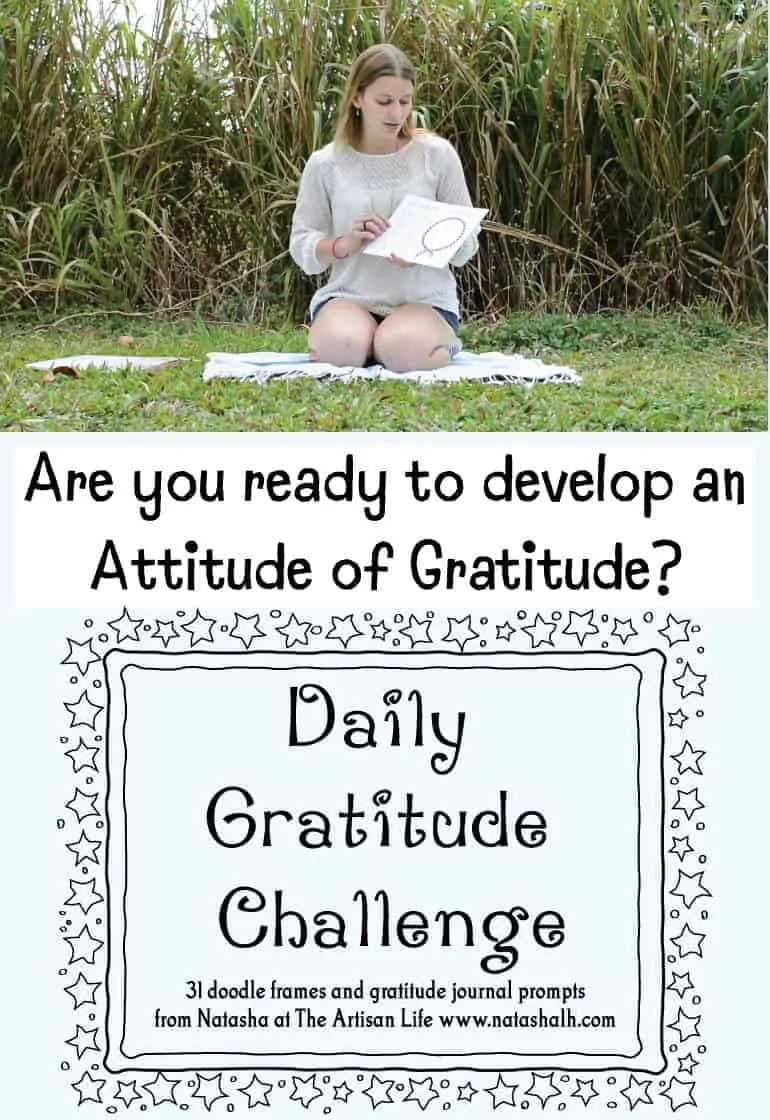 This watercolor manifestation/gratitude box tutorial has been one of the most popular posts on The Artisan Life since it was published.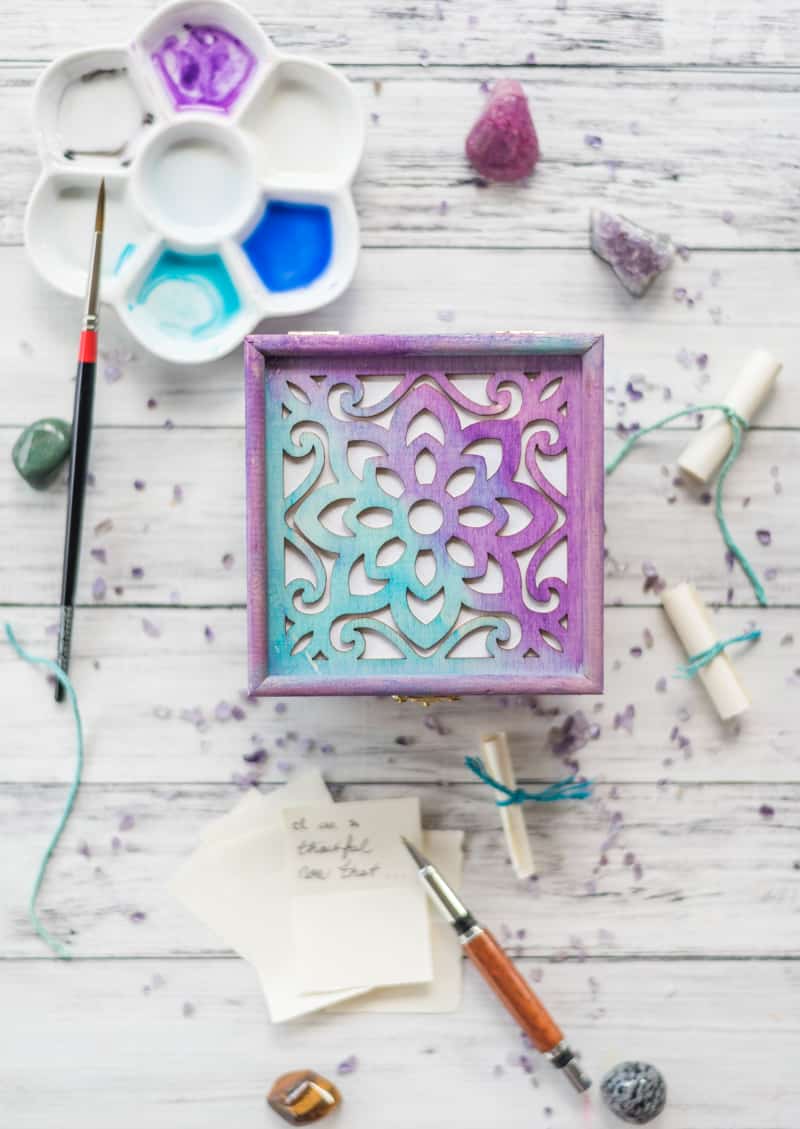 You can also learn how to be more grateful and happy in this post: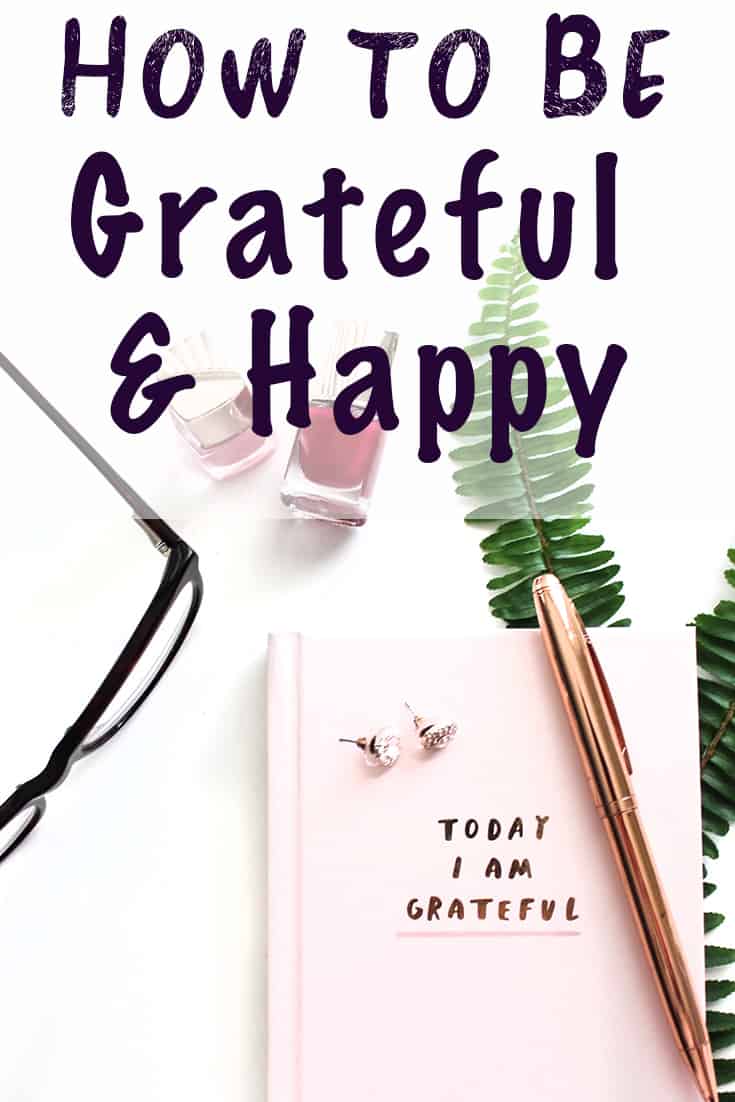 I truly hope you enjoy this printable gratitude journal page and the other gratitude resources on The Artisan Life! Don't forget to become a member using the box below so you can snag your free printable 31 day gratitude journal!