These free printable gingerbread man templates are perfect for kid's Christmas crafts, homemade ornaments, gift tags, stencils, and more!
Y'all know me…when I start creating free printables I get a little carried away! That's why this collection of printable has gingerbread man templates, but also gingerbread women, gingerbread girls, and a cute gingerbread man in different sizes.
I hope you enjoy these free printable gingerbread man and gingerbread g patterns!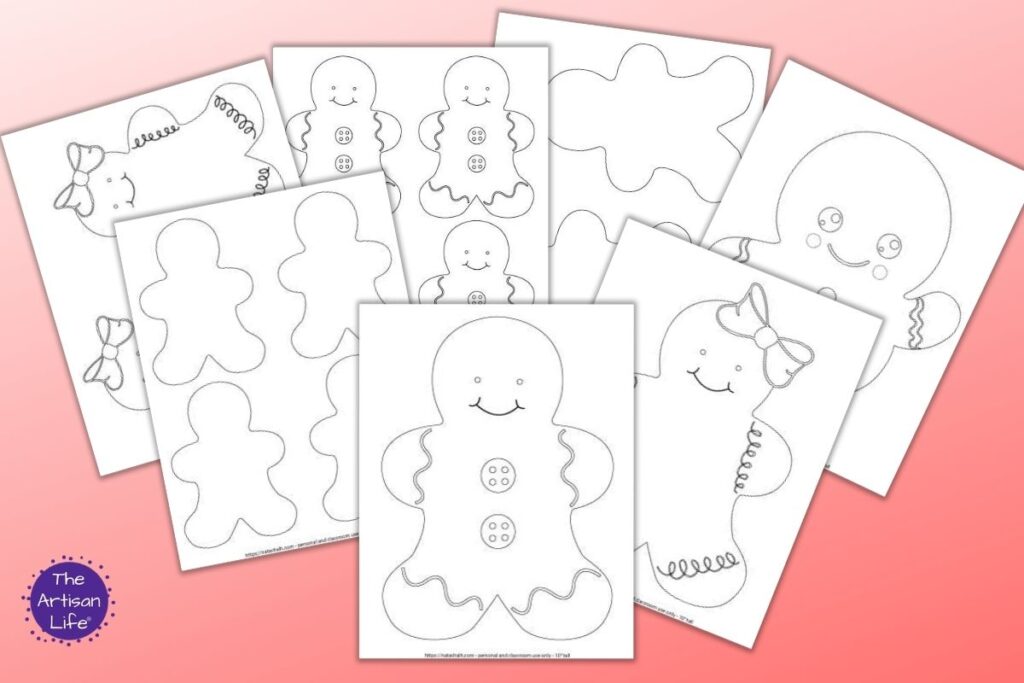 Related: Free printable Christmas bingo
Gingerbread man craft ideas
This post may include affiliate links which means I may earn a commission on qualifying purchases at no additional cost to you.
You can use these gingerbread people for so many crafts and decorations. Here are a few ideas to get you started:
Have your child cut out the gingerbread man outlines with blunt tipped scissors for fine motor practice. We use these small scissors.
Cut and color the small gingerbread people then use them as ornaments, gift tags, or for garland.
Use the gingerbread man templates as stencils. Cut out the shape, trace it onto a piece of plastic with a marker, and cut the shape out of the plastic to make a reusable stencil for painting! (An empty plastic box from salad or leftovers works perfectly for this project.)
Print the small gingerbread men onto shrink film, color, and make jewelry, bag charms, or keychains.
Grab a plastic box, tape, and paint and let your child to a golfball process art with gingerbread men.
Use the gingerbread man templates to make a gingerbread man garland.
Make sun catchers for your windows.
Related: Free printable Christmas ornament templates
Free printable gingerbread people
These gingerbread people templates are available free for personal and classroom use. Please do not share the download links or file. Just send your friends and family to this post so they can download their own copies.
The images are low resolution previews that will look terrible if you try to print them. Please use the download links to get the printable PDFs. The links are located below the corresponding image preview. Links are highlighted with a grey box to make them easier to find.
You're a busy person, especially around the holidays, and your time is valuable. You can download the files one by one, or you can get all 11 gingerbread man templates PLUS a bonus gingerbread house to color for the very low price of $1.
If you'd rather put extra miles on your mouse and spend the time downloading the templates individually, just scroll down a little more. =)
Large gingerbread woman printable
Then, of course, there's the bonus gingerbread house to print and color if you buy the gingerbread man template pack – all for the very low price of $1!
Don't lose track of these printable gingerbread man templates – Pin them now.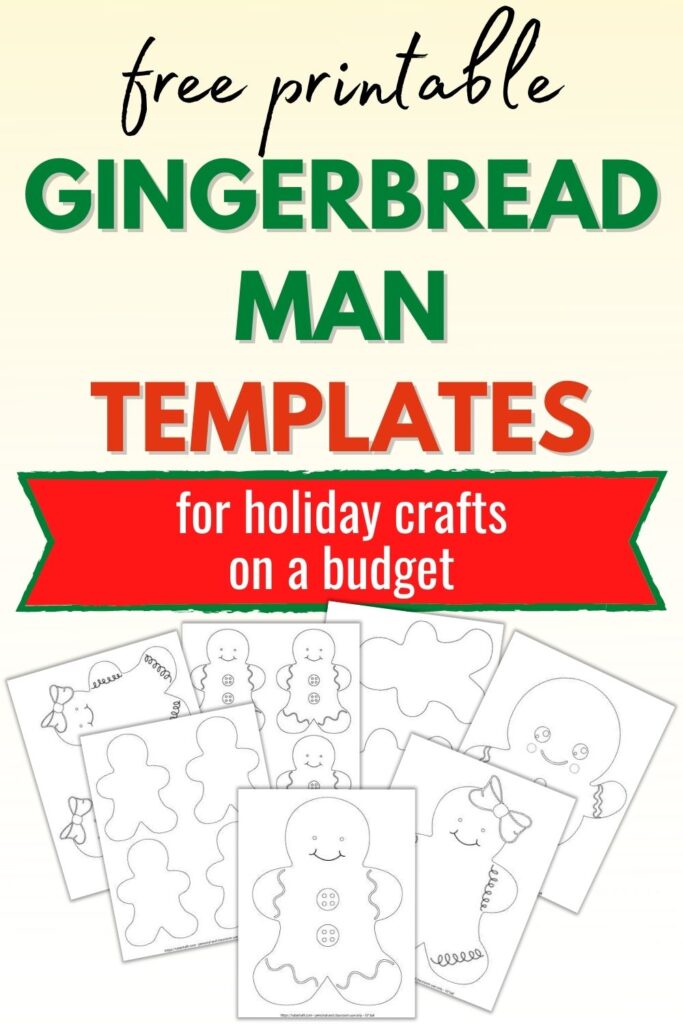 Christmas & Holiday Printables
Looking for printables for the holidays? You've come to the right place! Discover Christams templates for DIY ornaments and decorations, Christmas games for families at home, and more.