These free printable ornament templates are perfect for kid's Christmas crafts, coloring, or using as an ornament pattern to make your own decorations!
Regular readers know I'm addicted to making free printables. I love them! Today I'm excited to share 14 different ornament template printables for your holiday craft and decorating needs.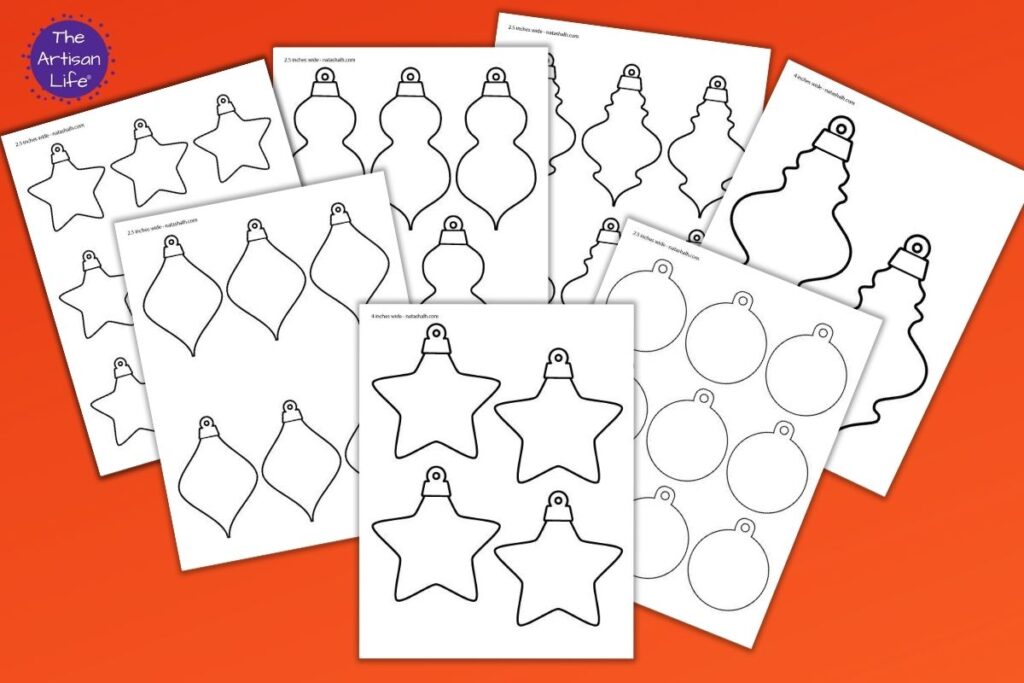 How to use ornament templates
This post includes affiliate links, which means I may earn a commission on purchases made through links at no additional cost to you.
First, download and print your templates! (Download links are further down the page.)
These ornament printables are all free for personal use. Feel free to print and use as many as you'd like for your family, personal classroom, scout troop, etc. I just ask that you not redistribute the digital or printed templates to others – please send your friends and family to this post so they can download their own copies.
Decorate the blank templates or use them as patterns for other projects.
Ornament template ideas:
Cut out and hang on your tree or make your own garland.
Trace the ornament patterns onto cardstock or upcycled cardboard for sturdier ornaments. Color or decorate with trim, glitter, or sequins.
Use the templates as patterns to make your own ornaments out of felt.
Trace the ornaments onto crafting foam and decorate with foam markers.
Our favorite coloring supplies currently include Crayola Twistable crayons (no paper to peel off and eat!) and Crayola Supertip markers (they're great for adults and kids, plus they're surprisingly washable.)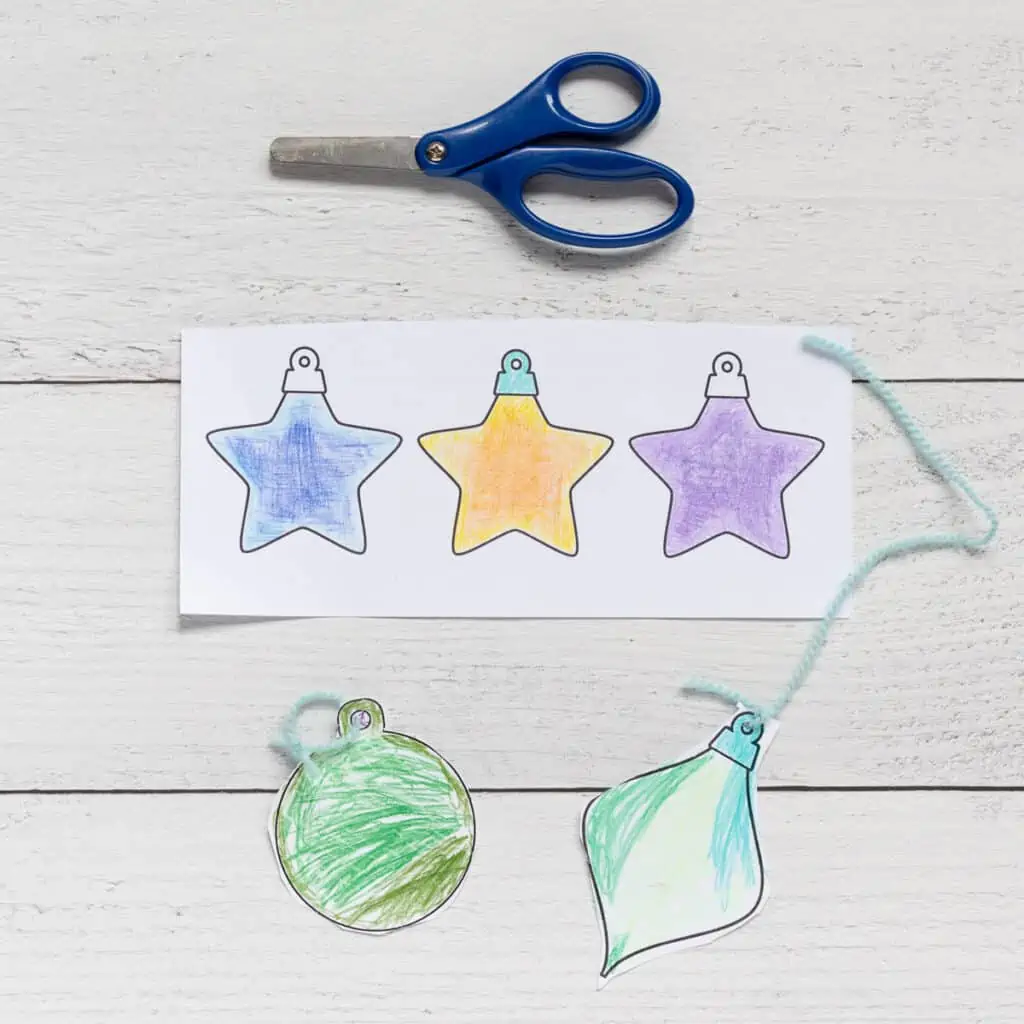 Free printable ornament templates
Please note that you will not see a preview in Google Drive because the PDF files are compressed as .zip files. This is to help prevent spammers from linking directly to the file. Simply download the file and uncompress it to print!
You can click on either the link or on the image to go to the GDrive file page.
Save yourself valuable time and download all the ornament templates in one easy click for just $1!
If you have lots of spare time and want to put extra miles on your mouse, just keep scrolling to download everything one page at a time.
Round ornament patterns
Download links are located below their respective preview image. Links are highlighted with a grey box to make them easier to find.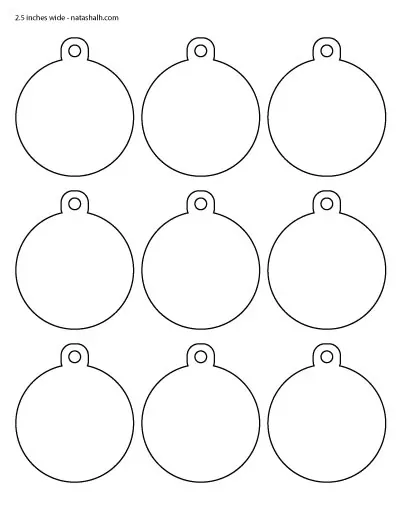 2.5 inch round ornament pattern
4 inch round ornament template
Need more sizes? Check out these free printable circle templates!
Teardrop ornament templates
2.5 inch teardrop ornament pattern
4 inch teardrop ornament shapes
Star ornaments to print and color
Need more sizes? Check out these free printable star templates!
Ornament printables
I couldn't think of what to call this shape. If you have any ideas, please leave a comment below!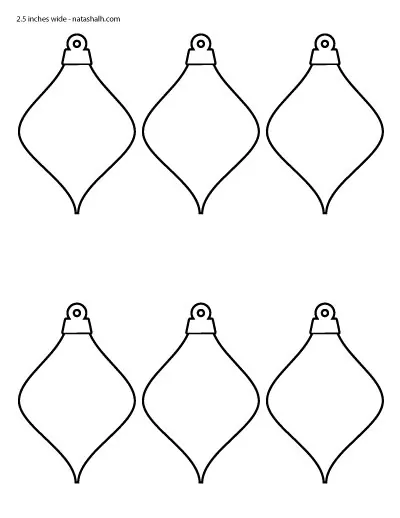 2.5 inch ornament outlines
Decorative ornament templates
These ones are pretty fancy!
Elongated icicle ornament pattern
Double ornament pattern
This design has a double ball shape – like two ball ornaments on top of each other.
2.5 inch double ball ornaments
It's not too late – grab all of these ornament templates in one handy file for one very low price!
Don't lose track of these ornament templates – Pin them to your Christmas crafts board now!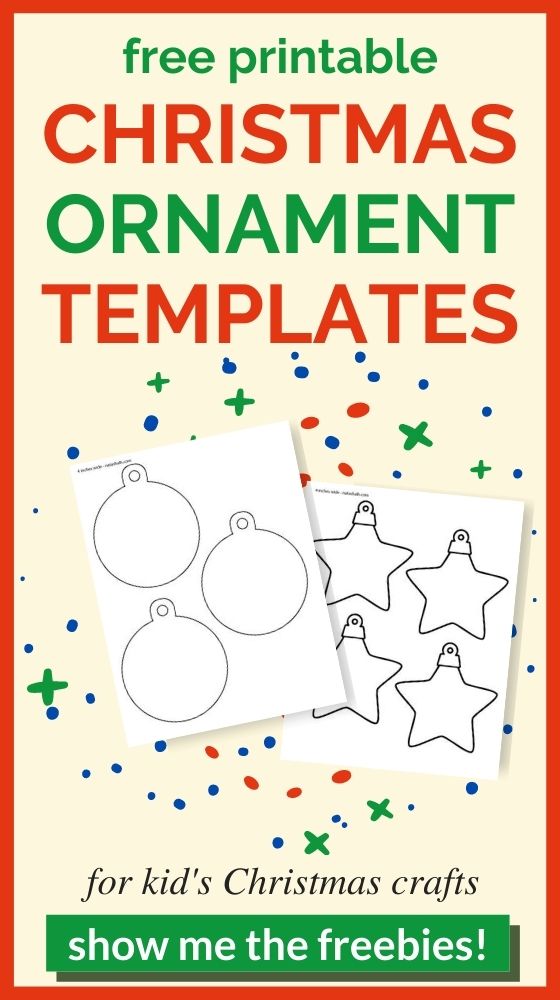 If you're looking for other shapes and sizes of ornaments to print, please let me know and I'll see what I can do for you!
Christmas & Holiday Printables
Looking for printables for the holidays? You've come to the right place! Discover Christams templates for DIY ornaments and decorations, Christmas games for families at home, and more.