This post may include affiliate links, which means I may make a commission on purchases made through these links at no additional cost to you.
Our Friday night grocery shopping trips have turned into a significant source of recipe inspiration, but I'm beginning to suspect my husband has figured out the trend and is using it to his advantage… Last week he wanted Graham crackers, this week he was lobbying for various items that I wouldn't allow in the cart. On more than one occasion I brandished an offending box while pointing at the unreasonably long ingredient list to demonstrate why, in addition to the outrageous sugar content, this item would not be coming home with us. As a consolation prize, I promised to make last week's Greek yogurt Graham crackers again and something to dip them in. This Greek yogurt cake batter dip was what I created and it's been a big hit!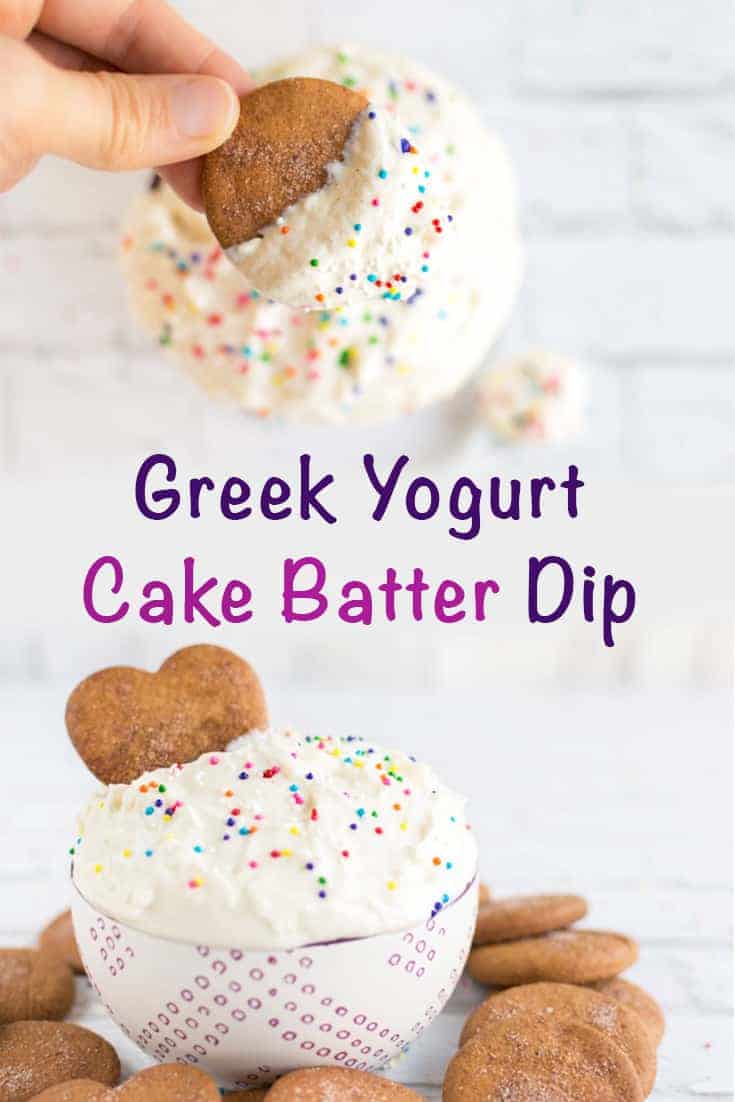 In addition to using Greek yogurt and leaving out the usual suspect dessert dip ingredients like butter and whipped topping, this cake batter dip has absolutely no cake mix. Commercial cake mixes are way too sweet for my taste! Instead, I added a moderate level of sweetness and an authentic cake batter taste by using vanilla protein powder.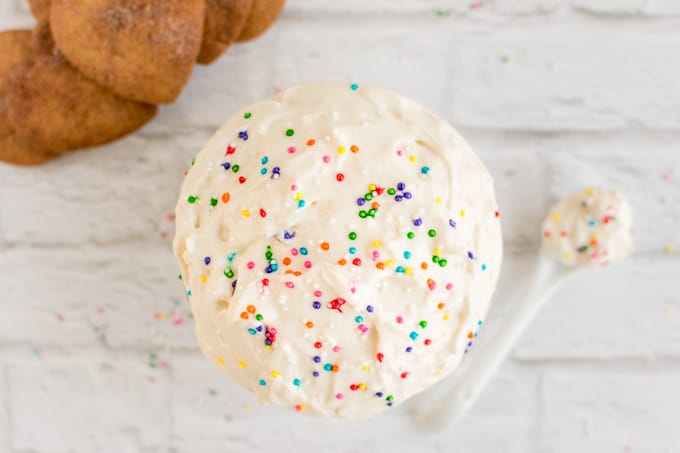 As some people may already know from previous posts, I prefer plain whey protein, when I use it at all. That having been said, vanilla protein powder is absolutely perfect for this recipe. It's moderately sweet and the flavor is spot on!
If you're like us and don't have a container of it sitting around, check a supplement store or the grocery store for individual serving-sized packages of protein powder. They're pretty easy to find.
Greek Yogurt Cake Batter Dip - No Cake Mix Cake Batter Dip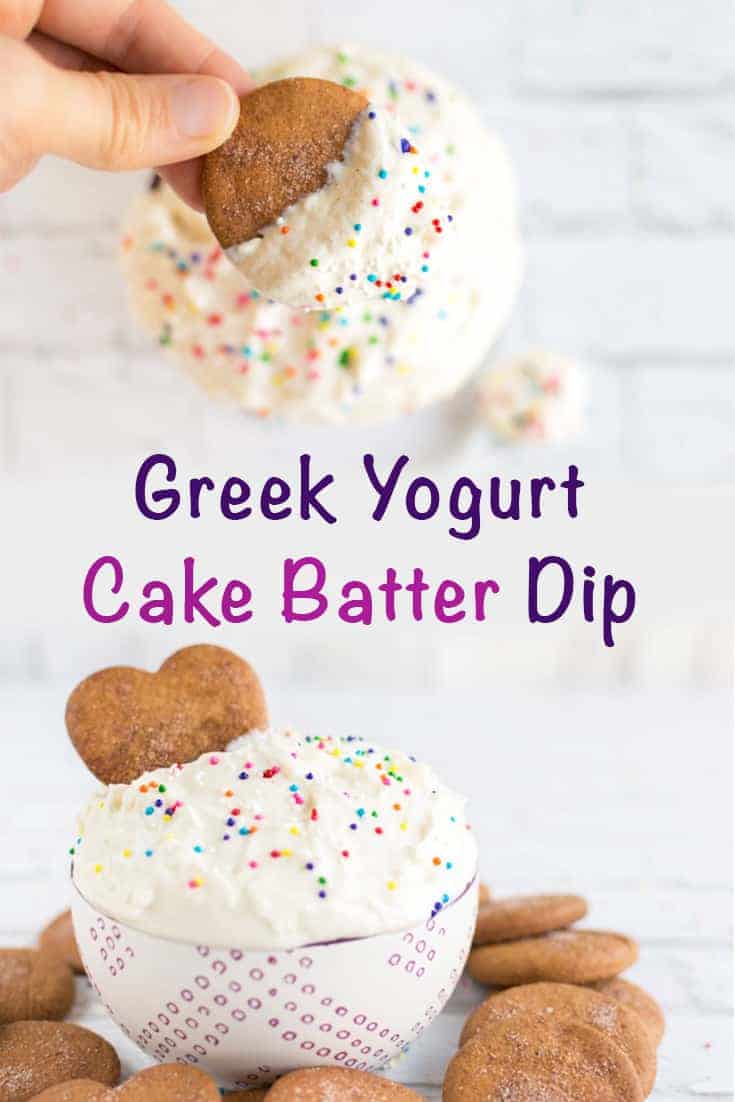 Prep Time 5 minutes

Total Time 5 minutes
Ingredients
1 1/2 cups plain Greek yogurt, low fat or full fat (I used 0% Fage in the pictured dip)
1 serving vanilla protein powder
1/4 cup (2 oz) high-quality cream cheese, at room temperature (I use Organic Valley to support their ethical practices)
Sprinkles, nonpareils, or other topper (totally optional but fun)
Fruit, Graham crackers, pretzels, etc for dipping
Instructions
Place 1 cup of Greek yogurt in a food processor, add the protein powder, and combine thoroughly.
Add the remaining Greek yogurt and cream cheese then combine thoroughly.
Transfer the dip to a bowl and either wrap tightly and place in the fridge to enjoy later or add sprinkles or other toppings, as desired, and enjoy now!
The dip stores well for several days in the fridge and serves well chilled or at room temperature.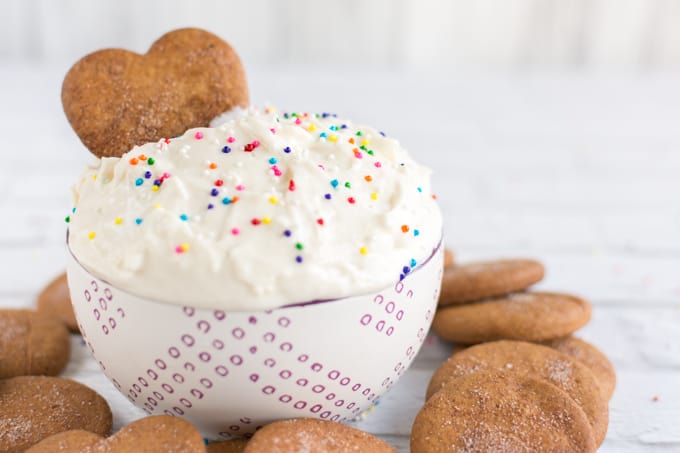 In addition to being awesome with homemade Graham crackers, this protein-packed cake batter dip is also delicious with pretzels, apples, and pretty much anything else you'd dunk in a fruit dip.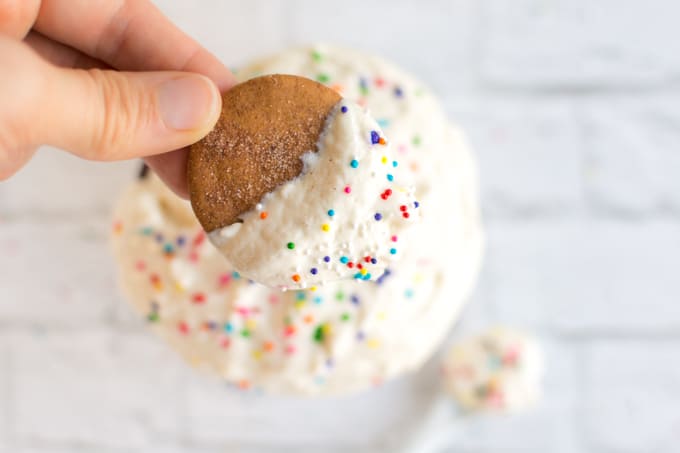 What will you dip in your Greek yogurt cake batter dip?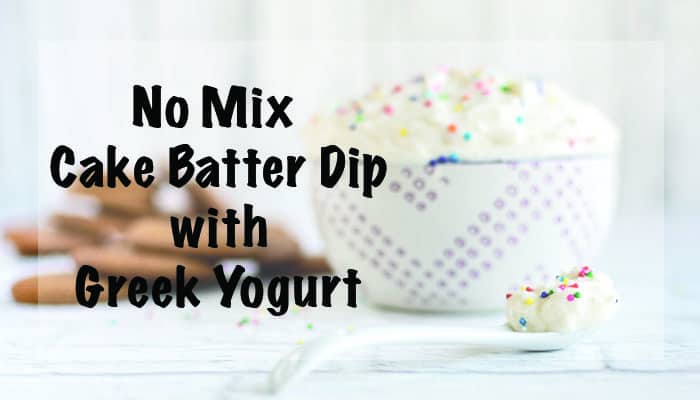 More Greek yogurt dip recipes!
If you like healthier dips made with Greek yogurt, you've come to the right place!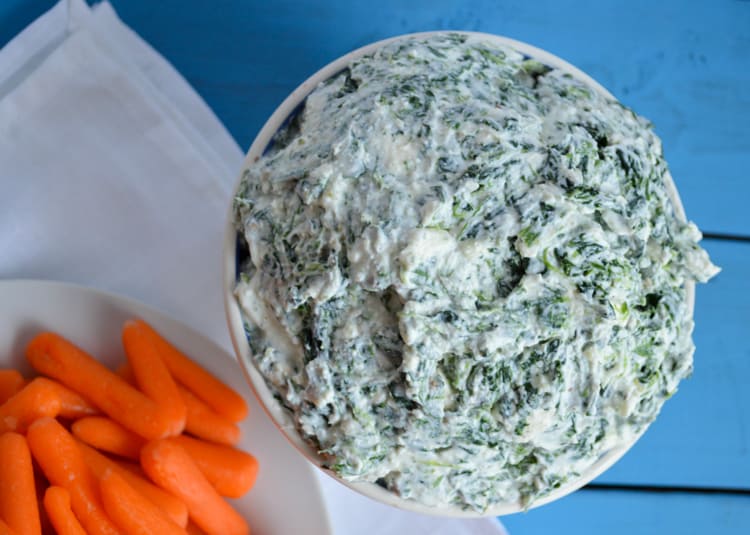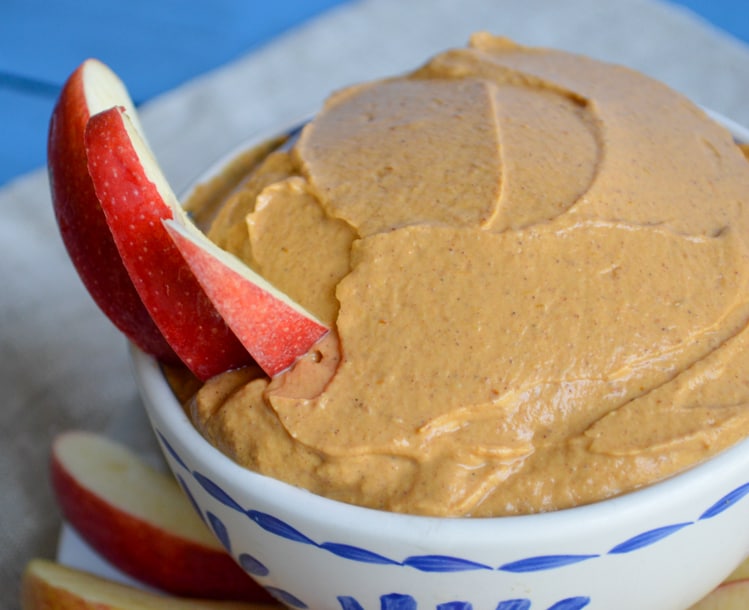 Greek yogurt bacon and shallot dip