This post may include affiliate links, which means I may make a commission on purchases made through these links at no additional cost to you.
I absolutely love cooking with pumpkin, and even though the thermometer doesn't think it's fall, I'm determined to start celebrating my favorite season.
As y'all know, I love working with Greek yogurt, too. It's delicious, filling, full of protein, and super creamy.
I'm always looking for ways to sub-in Greek yogurt for ingredients like mayonnaise and sour cream, but I recently thought of something else – why not make a desert-type dip using Greek yogurt instead of cream cheese or whipped topping?
The result was this Greek yogurt pumpkin pie spice dip. It's amazing on apple slices and gingersnaps and a tasty, healthy way to celebrate fall. I hope you give it a try!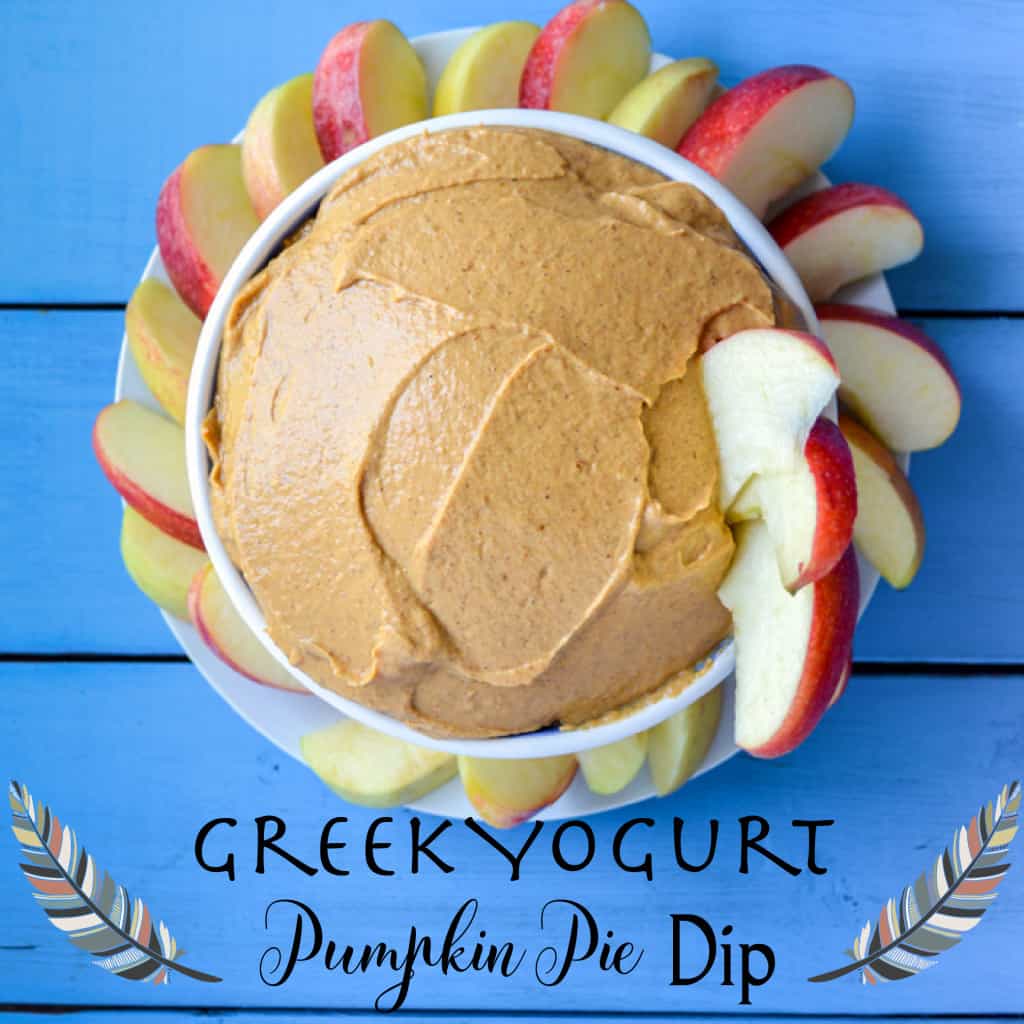 The key to making this dip delicious is cooking the canned pumpkin puree. It makes such a difference! Canned pumpkin can taste, well, canned, but heating it for a few minutes on a medium burner magically transforms it into something aromatic and delicious. If you give this unorthodox step a try, I know you'll be glad you did.
What kind of Greek yogurt should I use for a fruit dip?
I am very used to eating nonfat Greek yogurt, so it's what I typically use in my dips. It can be a little tangy, though if you're not used to it. For a creamier dip, chose a 2% fat Greek yogurt.
Whatever fat percentage yogurt you pick, make sure it's a high-quality brand without fillers, thickeners, or added sugars! Fage, Cabot, and Kirkland, the Costco store brand, are my favorites.
Greek yogurt pumpkin pie dip
Greek Yogurt Pumpkin Pie Spice Fruit Dip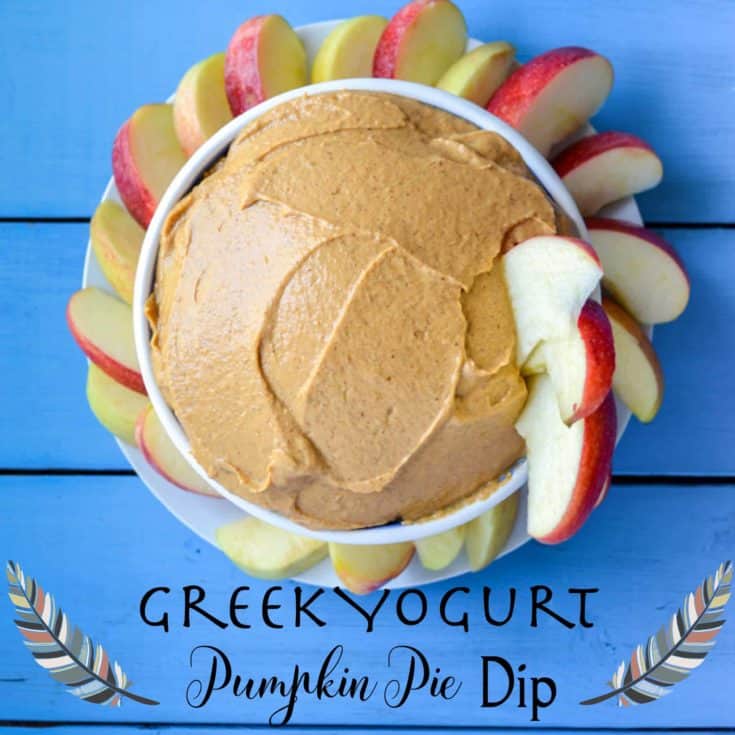 Prep Time 10 minutes

Total Time 10 minutes
Ingredients
3/4 cup of canned (or fresh!) pumpkin puree
1 cup of plain Greek yogurt (Fage is my favorite brand! Go with 5% for a really decadent treat)
1 teaspoon of ground cinnamon
1/4 teaspoon of ground ginger
1/4 teaspoon of ground nutmeg
1/8 teaspoon of ground cloves (or just a pinch!)
1/4 teaspoon of vanilla extract
Instructions
Heat the pumpkin filling over medium heat, stirring occasionally with a spatula, until it becomes fragrant, about 3 minutes.
Stir in the spices and allow the puree to cook for about 1 additional minute.
Remove the pumpkin from the heat and allow it to cool for a few minutes.
Combine the pumpkin mixture, yogurt, and vanilla in a blender, food processor, or even a mixer and process until everything is fully combined. You may need to scrape down the sides with a spatula to make sure there are no pockets of yogurt or pumpkin!
Transfer the dip to a container or bowl, cover, and refrigerate for at least an hour to allow the flavors to meld.
Serve and enjoy!

As a tip, if you want to serve this with apple slices, toss the slices with with a teaspoon or two of freshly squeezed lemon juice to keep them from browning. The flavor isn't overpowering, but the slices stay nice and pretty! (It's actually what I did for my photos and then I ate the apples and they tasted great!) A word of advice, though: the bottled stuff won't prevent oxidation, only fresh lemon juice will.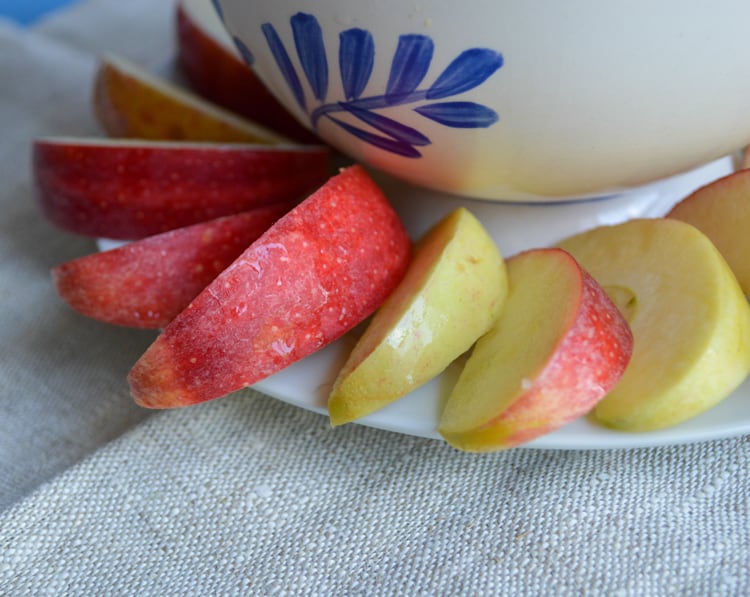 This dip is thick without being so stiff it breaks ginger snaps or graham crackers, so you might want to spread it on with a knife if you're enjoying one of these cookie-type items! I keeps for a couple of days in the fridge (if you don't eat it all first!) and is a tasty way to enjoy the season healthfully.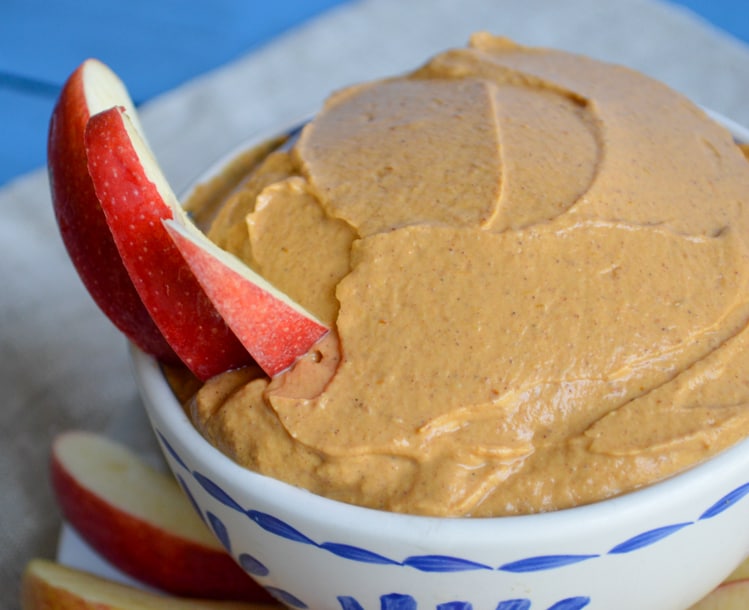 Love pumpkin, Greek yogurt, and healthier versions of favorites? Please stop by my Greek Yogurt pumpkin pie cake!