This post may include affiliate links, which means I may make a commission on purchases made through these links at no additional cost to you.
Sometimes I wonder how food conventions start. I mean, when was it decided that cheddar cheese (well, most of it) would have yellow color added? And who decided that peanut butter cookies needed to be flat and crosshatched?
Tradition is fine, but I decided to mix things up again by creating puffy peanut butter cookies that are a little more cake-like than your typical chewy ones.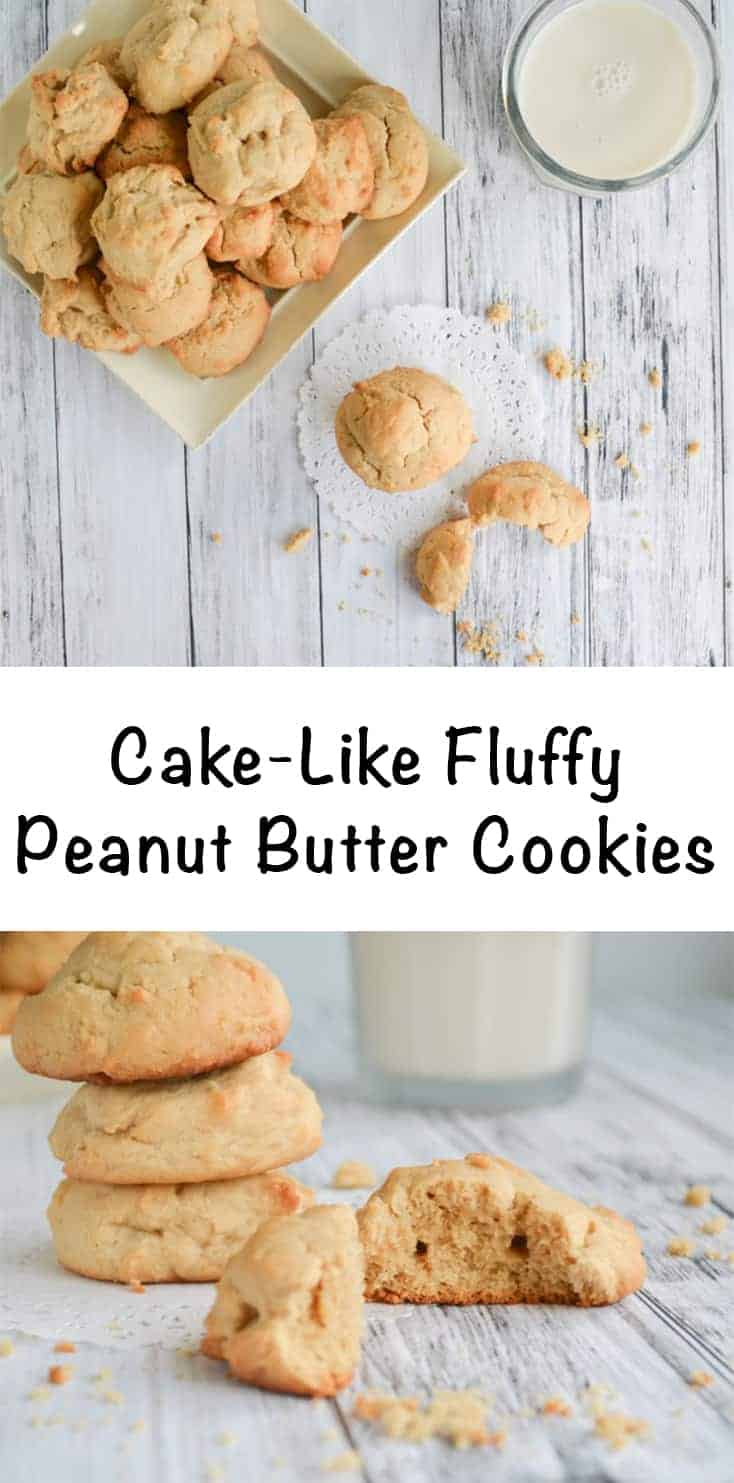 Don't get me wrong – I'm not criticizing chewy peanut butter cookies! They're delicious, too, I just wanted a bit of a change.
These cake-like, puffy peanut butter cookies are the result of my experimenting, and I think they're pretty fun. Plus, I have another recipe on the way for a totally cool sandwich cookie that uses these guys!
I think Papi Chulo is glad I'm done experimenting with the new sandwich cookies and hoping I'll make of of his favorite again – he's been hoping for a new batch of these homemade "Oreos" for a little while.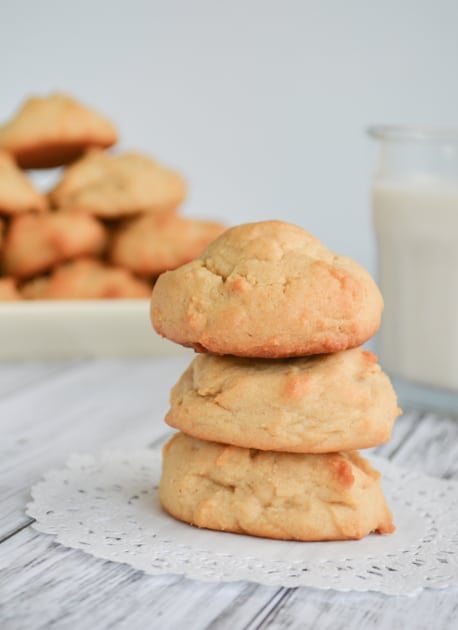 Update: Use your puffy peanut butter cookies for these amazing flufffernutter sandwich cookies!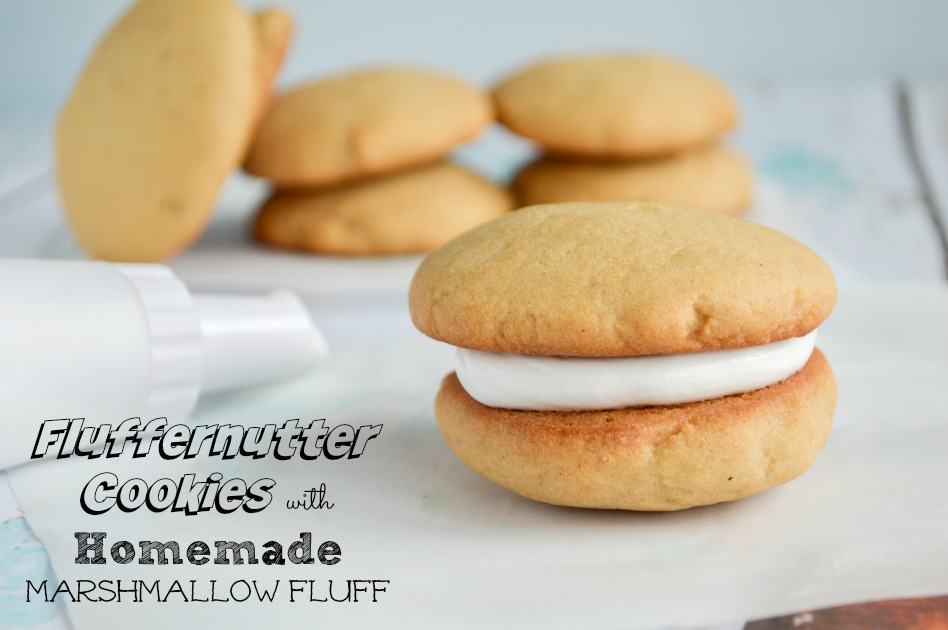 In addition to being delicious, baking these cookies gave me the excuse to use two of my favorite kitchen items – my KitchenAid standing mixer and my new Silpat baking mat.
If you don't have a Silpat mat, you can use parchment paper on your cookie sheet, instead. The cookies I baked on parchment paper browned a little more quickly on the bottom, but were otherwise just fine.
I tried baking these two sheets at a time, but they didn't turn out quite right. They only take about 15 minutes to bake, so I recommend baking the cookies one sheet at a time.
You can prep a batch of cookies on your second sheet while the first is in the oven and then continue this tag-team approach until all your cookies are baked! A
ctual yield depends on a lot of factors, but this recipe makes about 3 dozen cookies for me. If you're alternating with two cookie sheets, you'll probably only have to use each sheet twice.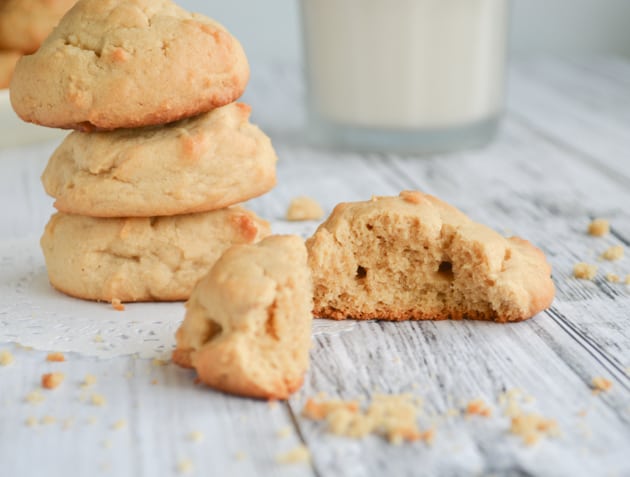 Refrigerating the cookie dough after forming it into balls does make this recipe take a few extra minutes, but it's one of the reasons the cookies are puffy.
Even when making the second set of cookies with dough that had already been refrigerated, I still put it back in the fridge for a few minutes to cool it down after forming the balls by hand.
It really helps the cookies retain their shape in the oven! Oh, and if you're looking for a little something extra – roll the cookie dough balls in a bit of sugar before popping them in the fridge.
Perfectly Puffy Peanut Butter Cookies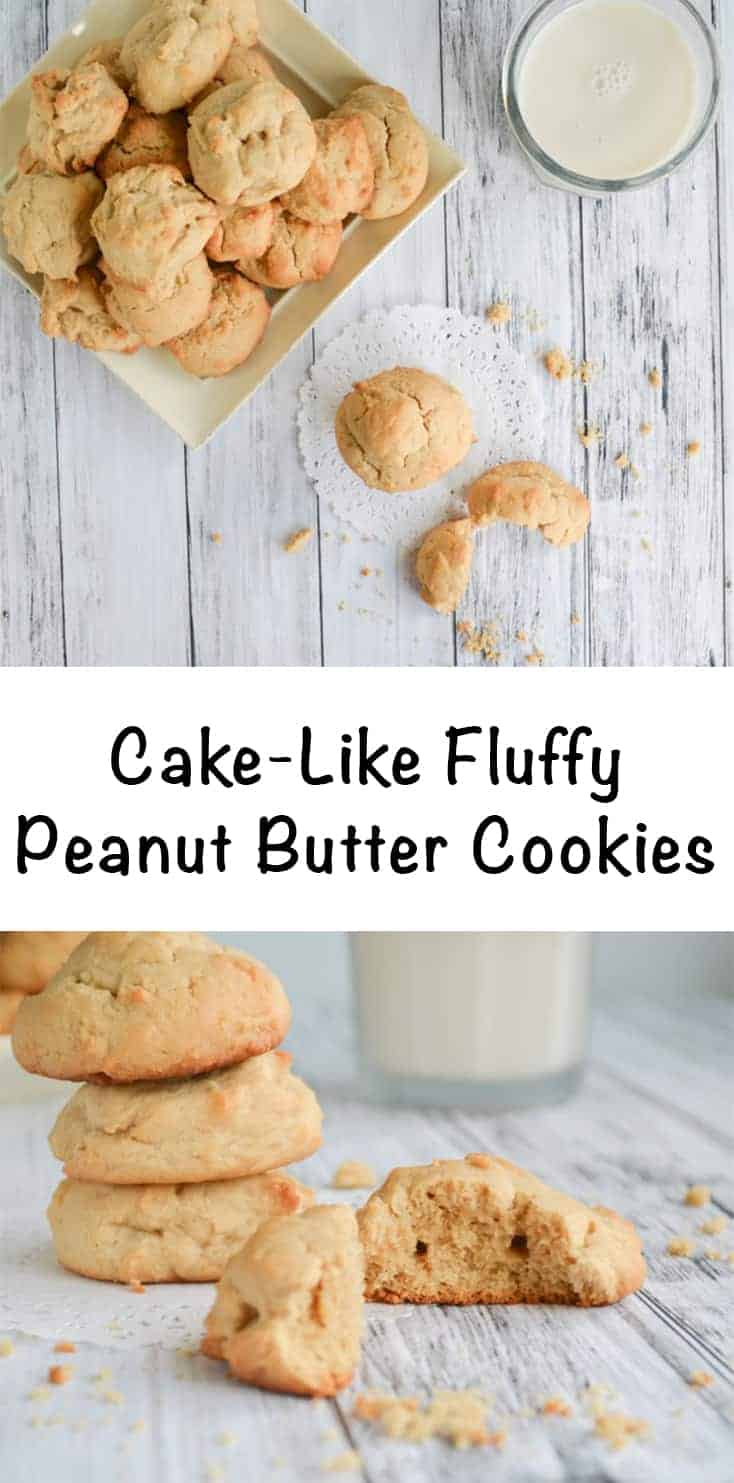 Prep Time 30 minutes

Cook Time 15 minutes

Total Time 45 minutes
Ingredients
2 sticks (1/2 a pound) of unsalted butter, at room temperature
1/2 cup of granulated white sugar (I used superfine baking sugar)
1/2 cup of light brown sugar, packed
2/3 cup of peanut butter
2 eggs
1 teaspoon vanilla extract
2 1/2 cups of all-purpose flour
1 teaspoon of baking soda
1/2 teaspoon of salt
Instructions
Prepare a baking sheet (or two) by fitting it with a Silpat mat or a sheet of parchment paper.
Combine the flour, baking soda, and salt in a medium bowl and set aside.
Cream the butter, sugars, and peanut butter in a standing mixer with the paddle attachment, or with a hand mixer.
Add the two eggs, increase the mixer speed, and beat until the batter is fluffy-looking.
Reduce the mixer speed to medium-low and add the vanilla extract. Beat until fully combined.
Keep the mixer running and add the flour mixture in a slow, steady stream. Mix until just combined.
Using your hands or a cookie scoop, form balls of dough that are about an inch across. Space them a couple inches apart on your prepared cookie sheet (I can fit about a dozen on my favorite sheet) and then place the remaining dough and cookie sheet in the fridge for about 20 minutes.
Preheat your oven to 350 degrees Fahrenheit.
After the prepared cookie dough balls are chilled, 15-20 minutes, remove the cookie sheet from the fridge and place it on the middle rack of your preheated oven. Bake until the tops are mostly golden brown, about 14-18 minutes.
Remove the cookies from the oven and then transfer them to a cookie cooling rack.
Repeat the process of forming dough balls and allowing them to chill a few minutes before baking as many times as necessary.
Enjoy!

Whether or not you can stand to wait for each batch of dough to cool down in the fridge, I hope you enjoy these soft, puffy peanut butter cookies as much as we do!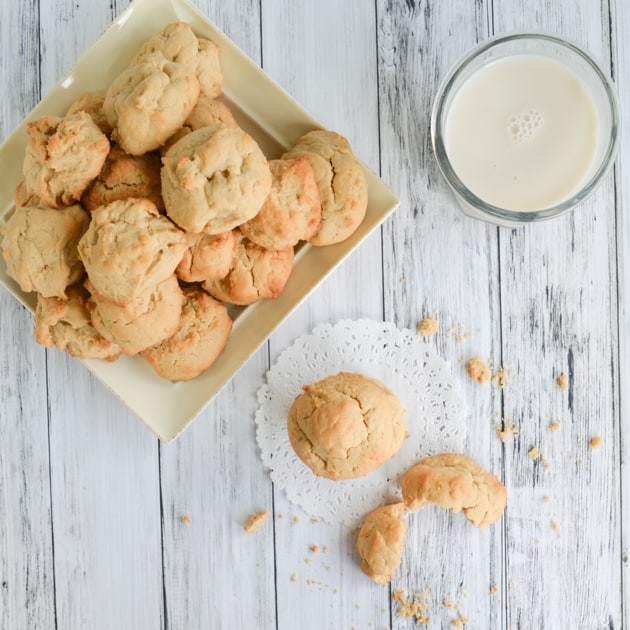 More cookie recipes on The Artisan Life!
Soft batch white chocolate cranberry cookies.