Five pointed stars, rounded stars, small stars, extra large stars, and so much more. This collection of free printable star templates has it all!
Designing these free printable star templates was so much fun! When I first decided to write this post, I had no idea just how many star printables I would end up creating.
This has got to be the most comprehensive collection of star templates and patterns on the web. Scroll down to check out the previews and I think you'll agree!
They're perfect for 4th of July crafts, Christmas crafts, and so much more. I hope you enjoy!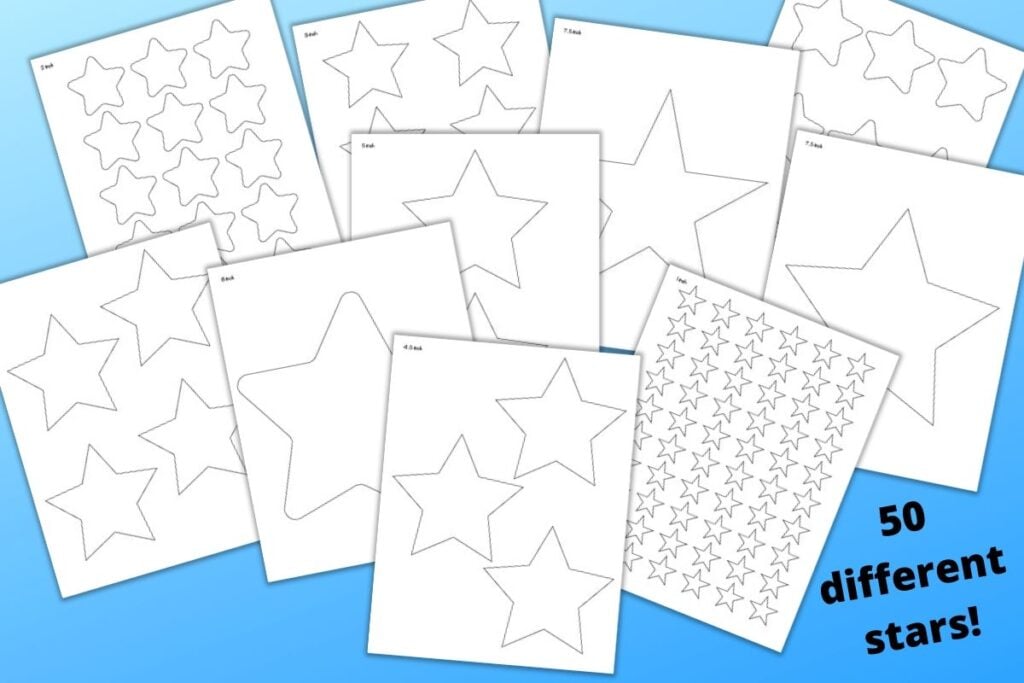 All of these star patterns are free for personal and classroom use.
If you'd like to share them, please link to or share this page, not the individual files. All the star printables are available for download straight from this page with no sign-up required.
When you click over to GoogleDrive to download the files, you may not see a preview because many of the files are compressed. Simply download the file and uncompress it back into a PDF to print!
This post may include affiliate links, which means I may make a commission on purchases made through these links at no additional cost to you.
How to measure the star printables
First, I wanted to let you know how the stars are measured. They're not square – the given measurement is based on the height of the star, which is slightly greater than the width.
Second, I want to encourage you to consider investing in a star punch if you anticipate needing a lot of a smallish size star. The printables do to down to 1″, but cuttings lots of small stars quickly becomes tedious. Below I'm listing a variety of star punches, including a set with a heavy duty 1″ star punch, a 2″ star punch, and a 3.5″ star punch. They are seriously worth the investment if you need a lot of stars!
Fiskars Medium Squeeze Punch, Star
Fiskars X-Large Lever Punch, Star
Bira 3.5 inch Star Lever Action Extra Large Craft Punch, Christmas Punch,...
TECH P 3 PCS 1.5",1",5/8" Star Shape Craft Punch Scrapbook Paper Cutter...
Save yourself valuable time and download all 50 (!) pages of star printables with just one click for one very low price.
5 pointed star printable templates
Let's start with the traditional five pointed star! Just like with the circle templates, I'm arranging them in order from largest to smallest.
I've made stars in .5″ increments from 1 inch to 8 inches, then there are is also a special 10 inch star template and an extra large 12 inch star template.
The larger templates require some tape – you need to piece together two or more pieces – but they're very easy to use and perfect for larger things like posters or classroom wall decorations.
Large star templates
This template is only half of the star. Either print two copies and tape them together, or simply trace the first side, flip the pattern, then trace the second side. Printing two copies and taping them together along the midline is the best way to make sure your star is perfect!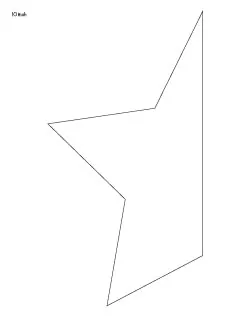 Download the 10 inch star template here
12 inch extra large star template
This template has two pages. Print and cut them both, then align the straight edges so they overlap. The circles should meet. Tape in place, trace, then flip the template to trace the second side. You an also print a second set of the templates and tape all four sheets together for a solid 12″ star pattern to trace!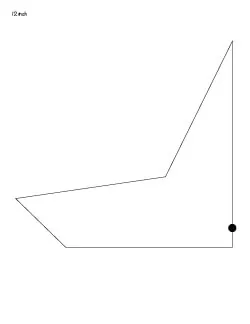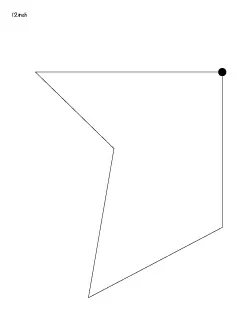 Save yourself valuable time and download all 50 (!) pages of star printables with just one click! They're available in the printables shop for an incredible $1.50.
Geometric Stars
For a classic American flag look, you'll want these geometric stars. They're available in .5″ size increments from 1″-8″. There's also a 10″ option.
These geometric stars are different from the stars above because the shoulders are flat instead of sloping (if that makes sense!). They're the right templates for the job if you want to make accurate-looking flags for any nationality – to the best of my knowledge, this is the style of star all flags use.
Star template for American flag
This is a template for the 50 stars on the American flag. Download the American flag star template here.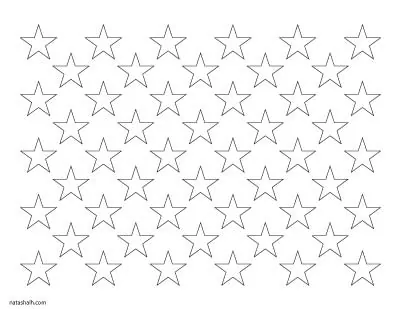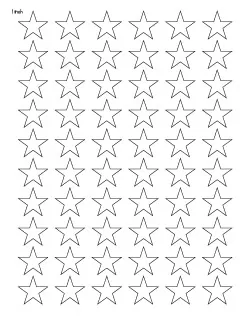 1.5″ American flag stars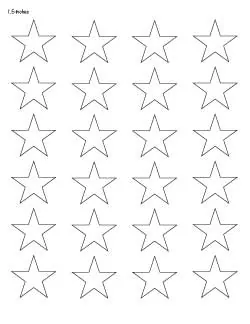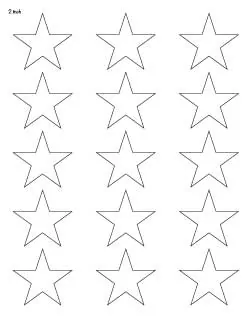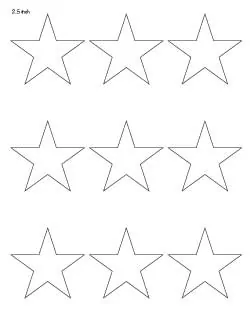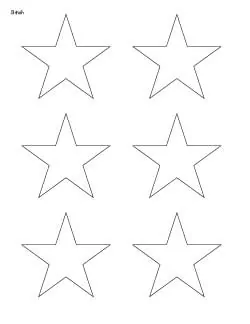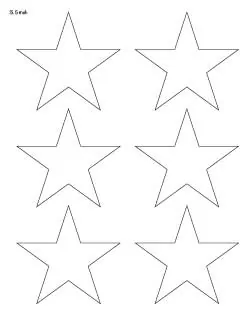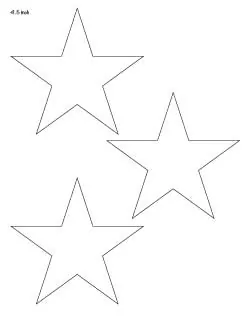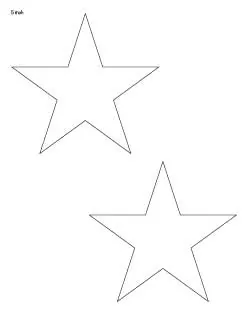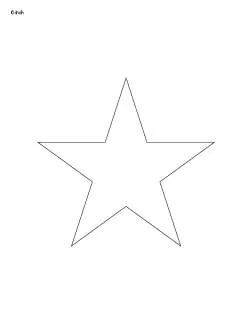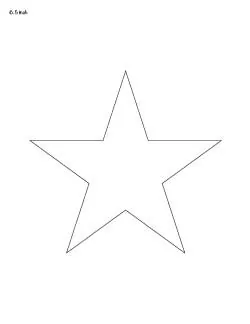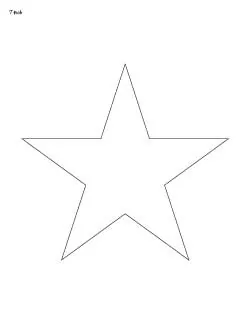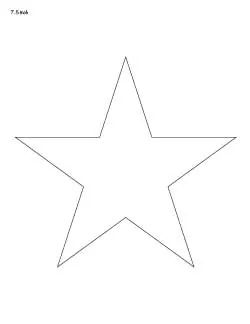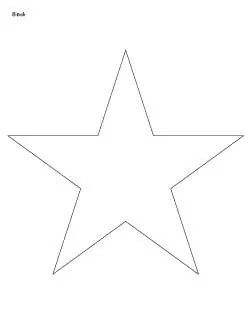 10 inch classic geometric star template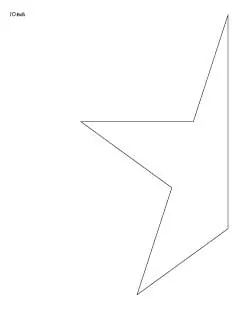 Stop wasting your time and wearing your mouse out – download all these star printables with one click when you score them for just $1.50!
Rounded Star Templates
I couldn't resist making a cute rounded star template!
These kawaii stars are also available in .5″ steps from 1 inch up to 8 inches. These stars are great for anytime you want a cutter, softer star, like for a preschool or kindergarten classroom.

Don't lose track of these star shapes – Pin them now.
Looking for more shape printables?
Free printable circle templates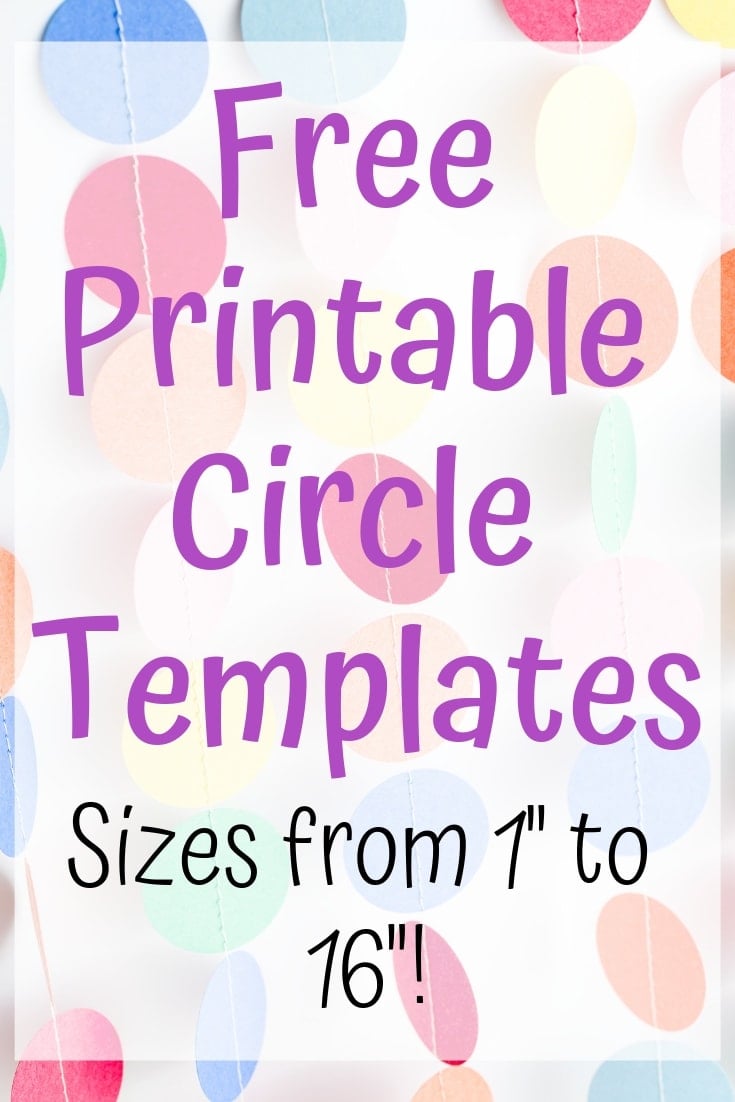 Easter egg coloring pages + egg templates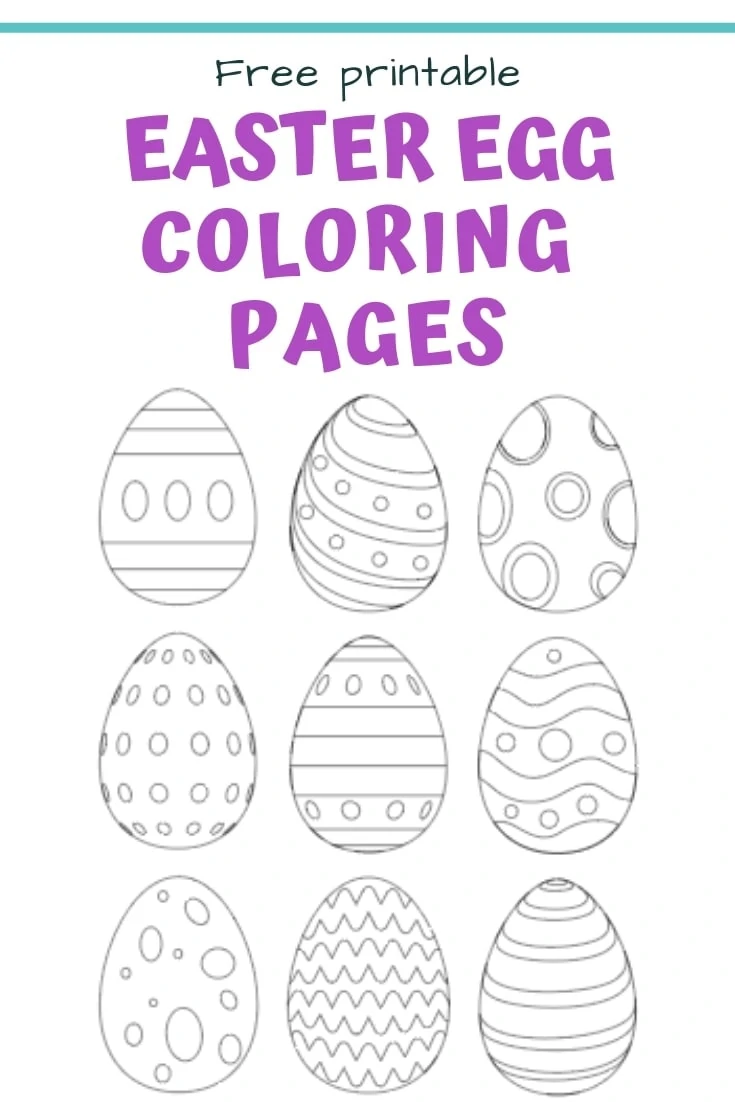 Printable shamrock and four leaf clovers