These free printable rainbow coloring pages come in all shapes, sizes, and styles for your coloring needs!
Rainbow coloring pages are fun and educational. You can use them for so many things! I hope you enjoy this collection of rainbows to print and color!
This post includes affiliate links, which means I may earn a commission on purchases made through links at no additional cost to you.
Ideas for how to use rainbow coloring page printables:
Color and combine with shamrock printables to make a fun St. Patrick's Day garland
Use them to teach your children or students about colors and ROYGBIV
Teaching the weather and seasons
Use them as a blank canvas for doodle art and make your own adult coloring pages
Hand them to your kids as an easy, no prep activity
Our favorite coloring supplies
I think we've tried just about every crayon, marker, and colored pencil out there! Our current favorites include:
Crayola twistables crayons. There's no paper to peel off and eat, and they don't need to be sharpened.
Crayola Mini Twistables Crayons (50 Ct), Kids Art Supplies, Unique Gifts...
CRAYOLA TWISTABLES CRAYON SET: This kids coloring set includes 50 Crayola Mini Twistable Crayons that are perfect for little hands to hold and use.
LESS MESS COLORING SUPPLIES: Unlike traditional crayons, Crayola Twistable Crayons require no peeling or sharpening, making them a great less-mess...
DURABLE AND LONG-LASTING: Made with high-quality materials, these crayons for toddlers and kids are built to last.
Crayola Super Tip markers. They're surprisingly washable and great for child and adult coloring.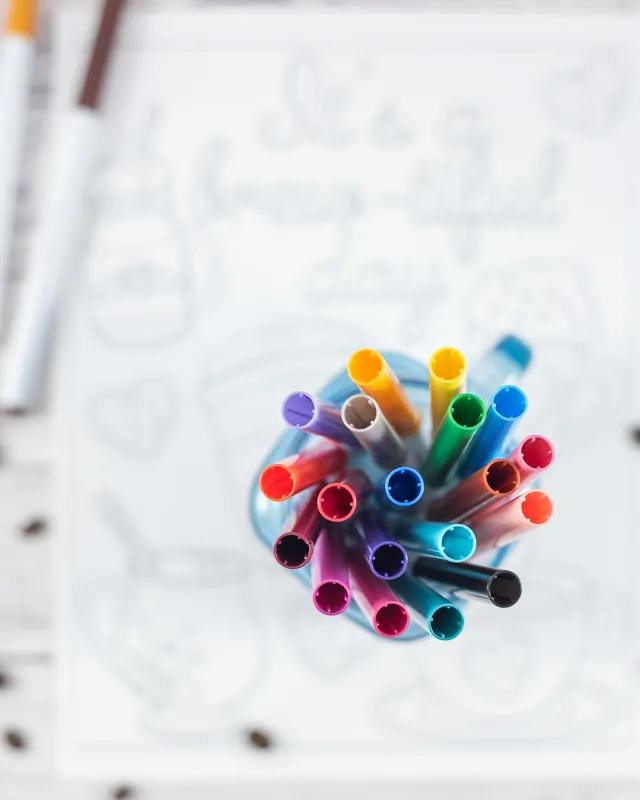 Prismacolor colored pencils. These are my favorite colored pencils because they're so rich and creamy! I didn't want to share them with my daughter, but I've realized she gets frustrated with cheaper pencils because the color isn't as visible.
Are you sick of Pinterest activities that take 3 trips to the store for things like a gallon of glue and a bottle of contact solution? Grab a free printable activity pack with low-prep activities for children 2-12!
Free printable rainbow coloring pages
First, a little important housekeeping.
These rainbow coloring sheet are free for personal use. You can print and use them as many times as you'd like with your family, personal classroom, Sunday school class, etc. You are not licensed to redistribute the digital or printed pages – please just send your friends and coworkers to this page so they can download their own copies!
The images are low resolution previews. Please feel free to Pin them, but use the download links to get the high resolution PDFs from Google Drive.
You will not see a preview because the PDF files has been compressed into .zip format to help prevent spammers from linking directly to the files to steal them. Just download and uncompress the files in order to print them! (You can uncompress .zip files on your phone, too. It's built in on iOS and there are multiple free apps for Android if you don't already have one!)
Your time is scarce and valuable. Save yourself time and clicking around when you grab all 15 coloring pages in one PDF for just $1!
If you'd rather put more miles on your mouse, just keep scrolling for the individual links.
Large rainbows
This extra large half rainbow is great for children learning their colors! They can write the name of the color in each stripe and then color it in. You can also print two copies and and tape them together to make a 16″ rainbow.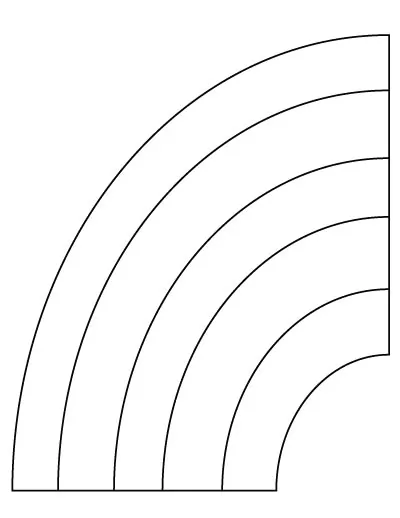 Extra large half rainbow with a cloud
Large rainbow coloring page with clouds
Related: Pot of gold templates
Cute rainbows
Cute rainbow with kawaii clouds and sun
Large rainbow with cute clouds
Rainbow with cute sun and raincloud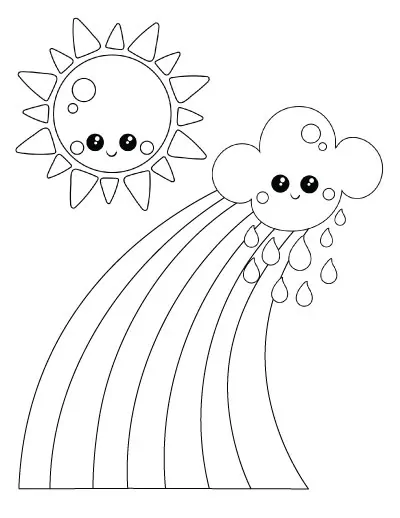 Rainbows with sun coloring pages
This large rainbow is more realistic with clouds and a sun to color
Large rainbow with a single cloud and sun
Small and medium rainbow printables
Two medium rainbows on one page
Six small rainbows on one page
Make sure you can find these cute rainbow coloring pages again later! Pin them now!

Free Printable Coloring Pages
Discover free printable coloring pages on The Artisan Life!