This scissor skills activity book for children 4-6 will help your child develop their scissor skills and practice the alphabet.
It features 52 pages of cut and color fun – one page for each letter of the alphabet and a corresponding cute stuffed animal. The completed animal cut outs can be used for stick puppets, crafts, bulletin board decor, and more.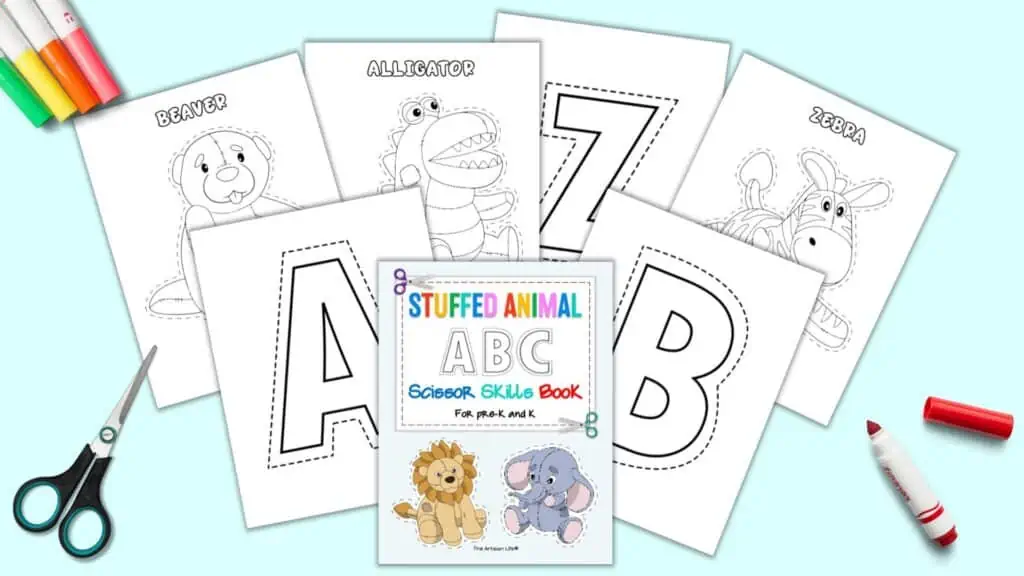 These scissor skills designs were created with preschool, pre-k, and kindergarten children in mind. They are more challenging and not the best choice for toddlers who are just learning how to use scissors. They are perfect for children who've mastered the basics and are looking for a more challenging activity book. My own child (4.5 at the time of publication) loves cutting these designs.
Benefits of scissor skill activity books include:
Improved hand-eye coordination
Strengthened hand and finger muscles
Increased powers of concentration and focus
All stuffed animal artwork was created by the same illustrator for a professional, cohesive appearance.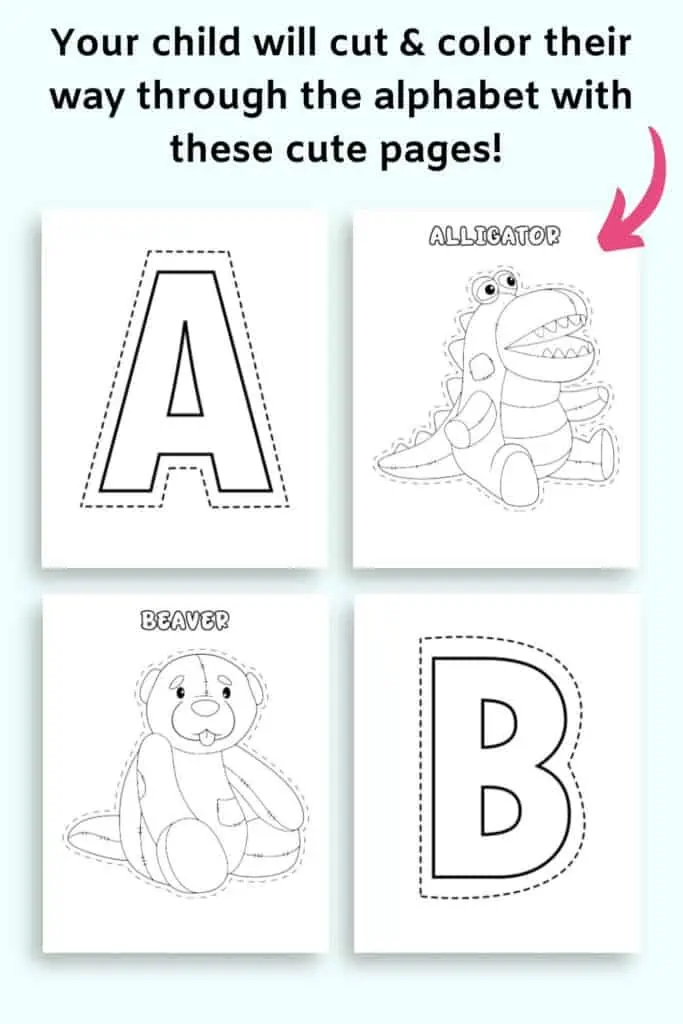 Watch a flip through of the book below:
Pages in the print edition are not perforated. Stop by this post to learn how to quickly and easily cut pages out of a coloring book.
Purchase in hard copy on Amazon here.
Purchase the digital download PDF from The Artisan Life Shopify store here.