This Chinese New Year themed word search free printable is a fun, no-prep Lunar New Year activity. The answer key is included to make your life as a teacher or parent a bit easier. I hope you enjoy!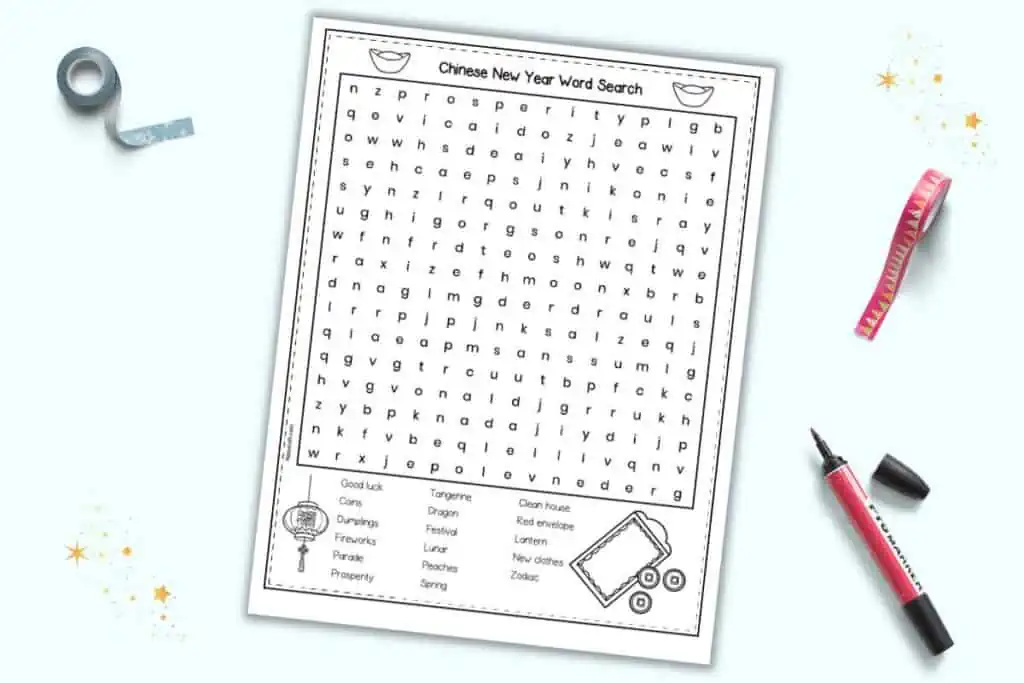 This post may include affiliate links which means I may earn a commission on qualifying purchases at no additional cost to you.
Free printable Chinese New Year/Lunar New Year word search
The terms Chinese New Year and Lunar New Year are not exactly interchangeable and they've both stirred up controversy in recent years. People in many parts of Asia, and elsewhere in the world, celebrate the Lunar New Year. The dates are not always the same as the Chinese New Year and each region has its own specific foods and traditions.
According to my friends and family living and working in China, it is appropriate to call the holiday the "Chinese New Year" when speaking about Chinese-specific traditions and their spring holiday.
The answer key is included and words can be hidden forwards, backwards, and diagonally. This makes the word search a bit more challenging so it can be used with elementary and even middle school students. Older adults love word searches, too! If you have a word search love in your life, be sure to check out my 101 themed word search puzzle book in print. =)
Chinese Lunar New year vocabulary words include:
Spring
Zodiac
Dragon
Good luck
Red envelope
Coins
Tangerine
Festival
Prosperity
Fireworks
Lunar
Clean house
Dumplings
Lantern
Peaches
Parade
New clothes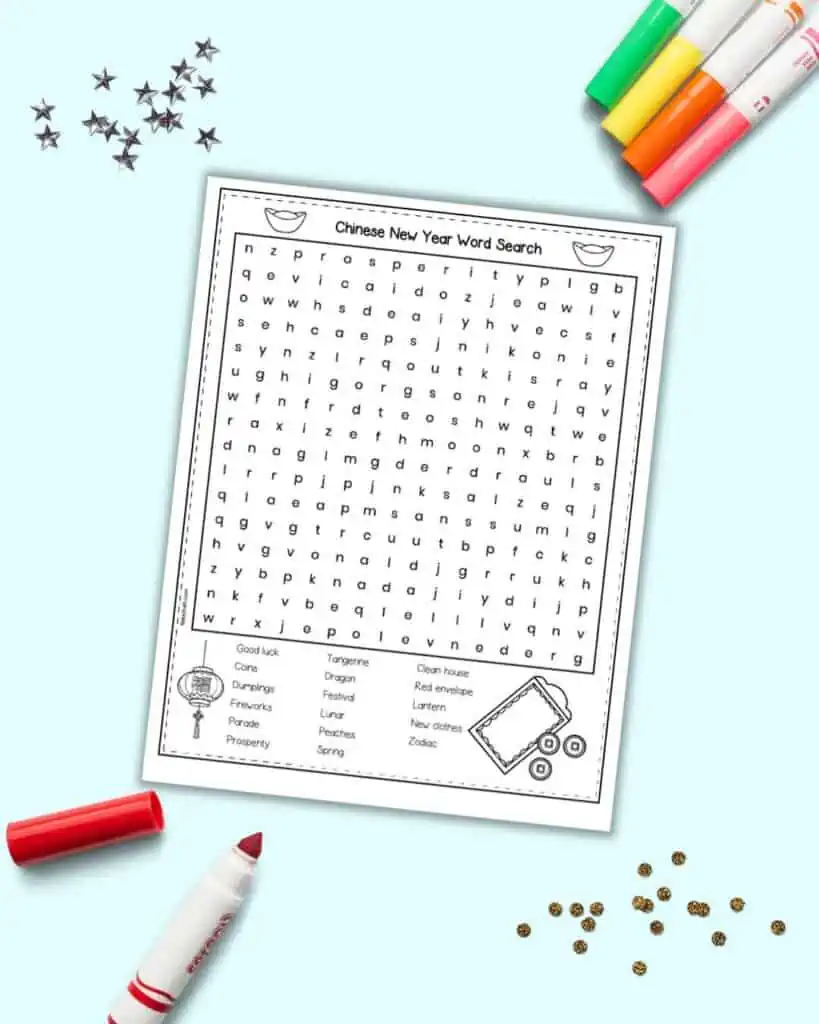 This word search is licensed for personal and classroom use. This includes use with your own personal therapy clients, library activities you are organizing, etc.
You are not licensed to redistribute, or sell, the files or printouts to other adults for use with activities they are organizing. Instead, please refer friends and colleagues to this post so they can download their own copy.
I hope you enjoy this word search! Be sure to check out this page additional printable word searches here on The Artisan Life.