Please note: if you found this post because you were searching for printable heart templates, you may want to visit this post with over a dozen different styles and sizes of free printable heart templates!
I've always loved giving handmade gifts, whether they're homemade or handmade by someone else. Since I started blogging, I've enjoyed sharing homemade gift ideas each holiday season and I'm excited to continue that tradition today! These DIY felt appliqué heart hand warmers are sweet and easy to make. They'd be perfect as stocking stuffers or even party favors!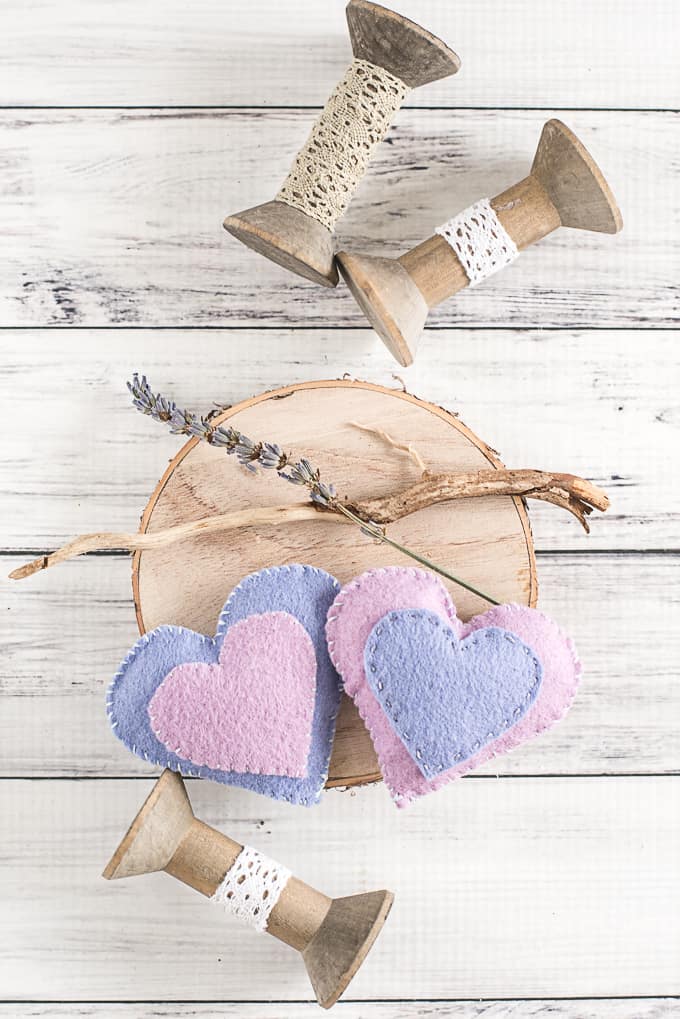 This post may include affiliate links, which means I may make a commission on purchases made through these links at no additional cost to you.
Let me begin by saying that you absolutely do not need to add the heart appliqué or the essential oils. If either one seems to complicated to you or you don't like them, then please just omit them. The simple heart would be cute and useful as a hand warmer on its own. =)
Materials needed for felt hand warmers
This printable heart template pattern (or you can draw your own!)
Wool or wool blend felt (please look for wool – the acrylic stuff tends to show wear quickly and I'm not sure about putting it in the microwave! Wool felt can be found online and at many fabric stores.)
Embroidery needle
A couple of pins
Rice (about 2.5 tablespoons per heart)
Essential oils (optional – I used DoTerra's Holiday Joy.)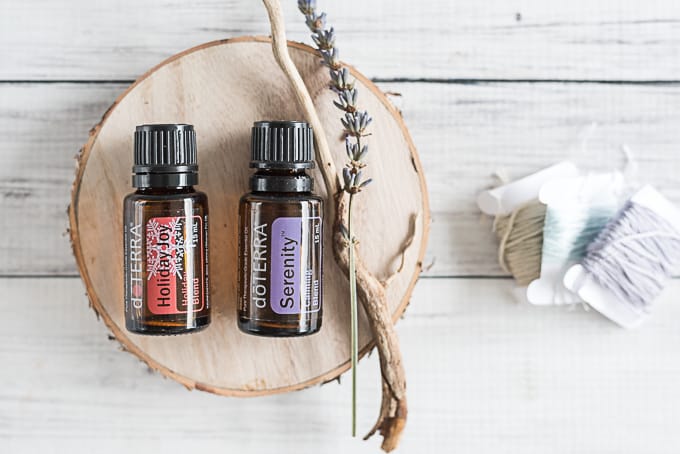 How to make felt appliqué heart hand warmers
First, print or draw your pattern! I actually just made sure the pattern was at 100% on my computer screen and then traced around the outside onto a piece of scrap paper. This saves paper and printer ink. =)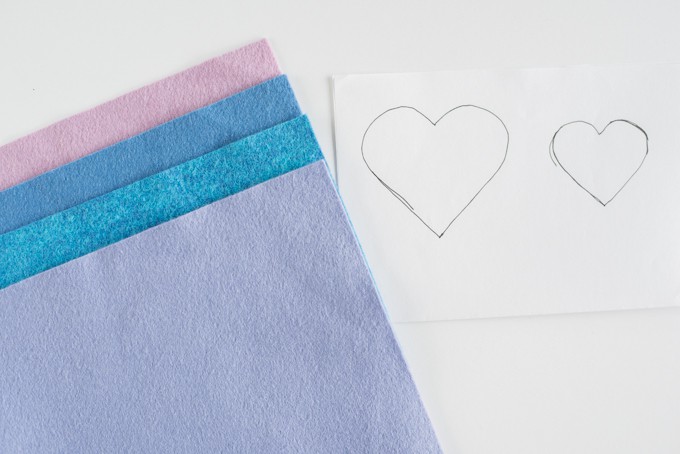 Cut out your patterns and pin them in place on your felt. You will need 2 large hearts for each hand warmer and 1 smaller heart in a contrasting or coordinating color. With felt, it's best to cut each piece one at a time. You can either hold the pattern in place with a pin or two, tape it down with packing tape and then cut through the tape while cutting out your heart, or trace the heart with a pencil of fabric chalk.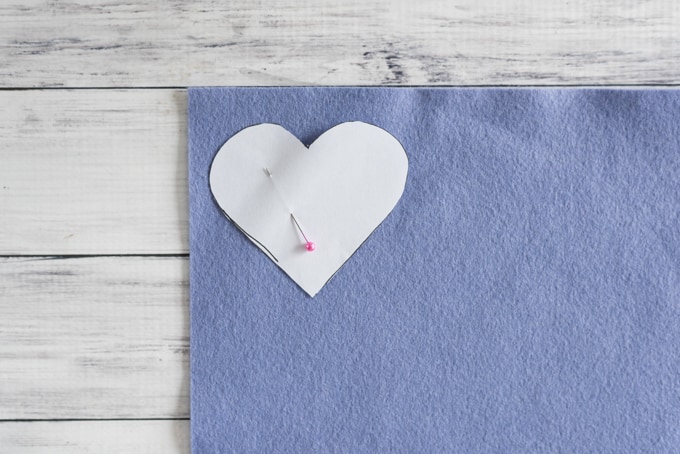 Pick out the embroidery floss you'd like to use to appliqué, or attach the smaller heart to the larger one. I used all 6 strands in this example. Thread your needle with about 18-24″ of floss and tie a small knot at one end. Position your small heart in the center of a larger heart and then appliqué it in place! There are several different ways to do this. A very simple way is to just make a small running stitch around the inner edge of the smaller heart. You can also appliqué with stitches that sorta kinda disappear. Both methods are demonstrated in this video clip and work well, but have slightly different appearances, so pick whichever you prefer. =)
Once your smaller heart is appliquéd in place, it's time to stitch the two larger hearts together. Pin your pieces, right sides facing out. Thread a needle with about 3 feet of embroidery floss. I separated my floss and used 3 strands for this step, but go with whatever you like best for your hearts. Again, there are a couple of different ways to do this. You can do a blanket stitch, which I think has a more rustic appearance, or you can do a simple whip stitch. Both are demonstrated in this clip:
Stitch most of the way around your heart, but leave about 1.5″ open so you can add the rice. (Oops! I didn't pin the appliqué piece in place and it's crooked. Oh, well. It's cuter that way, right?)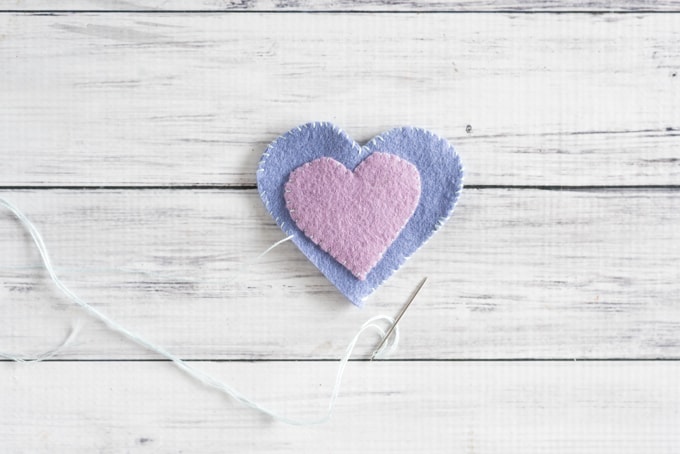 In a small bowl, mix the rice with essential oils, if you're using them. I recommend using only 1 or 2 drops per hand warmer, but it depends on the oils you're using, how strong they are, and your personal preferences.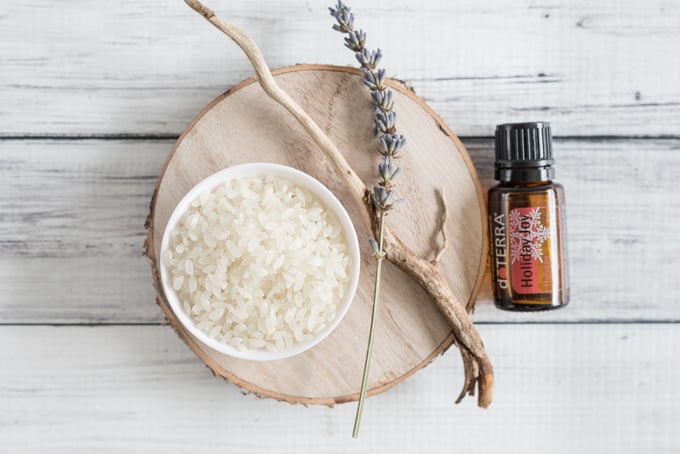 Carefully pour or scoop the rice into your heart: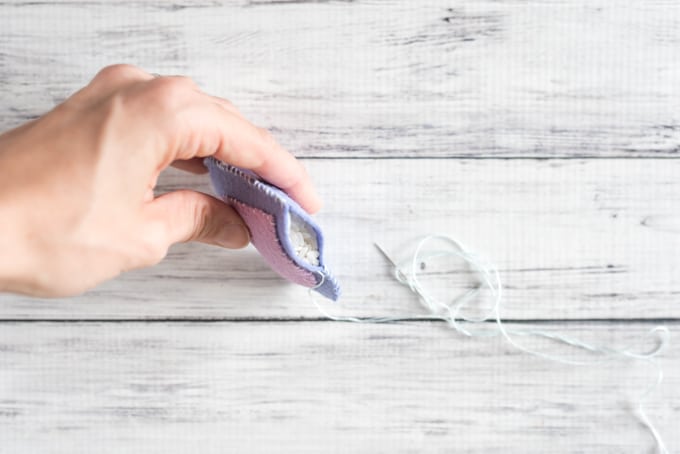 Finally, stitch your heart closed! Secure the thread (you can use a small knot or your favorite way to finish hand stitching) then push the needle in through the rice and back out somewhere about an inch away. Pull the thread tight and very carefully clip it next to the heart. Wiggle the heart around/pull the sides apart a little to pull the thread's tail back inside the heart. This helps keep the knot from working loose.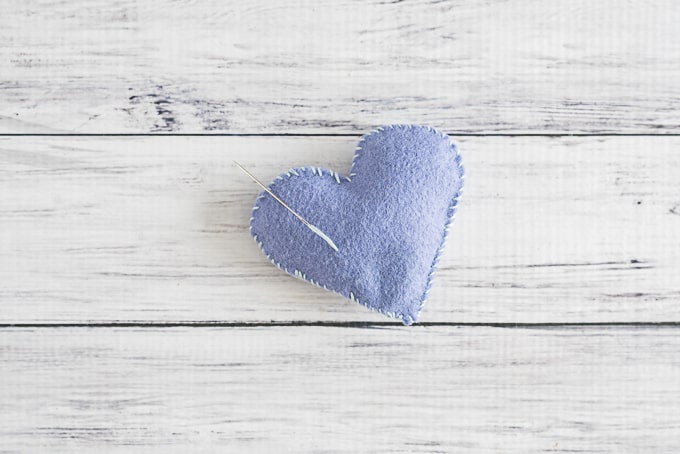 To use, simply pop a heart in the microwave for a few seconds. With my microwave, 15-20 seconds is perfect, but microwaves vary quite a bit so please carefully test your microwave and hand warmers to find out how long to heat them.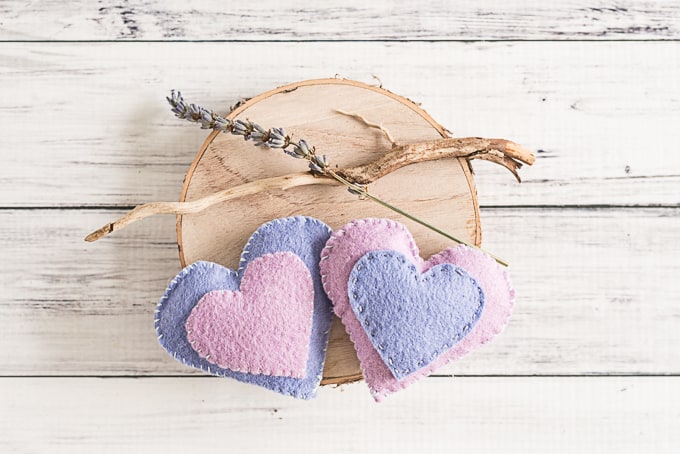 If you want to make multiple hearts, I recommend creating them simultaneously instead of one at a time. In other words, go ahead and cut them all out at once, then appliqué them, stitch most of the way, fill with rice, and then finish. Closing up each heart immediately after filling it is easier that filling all the hearts then closing them all up, but creating multiple hand warmers simultaneously helps keep your brain on the right track and saves a little time.
I really hope that you enjoy these heart hand warmers, with or without essential oils!
Handmade gift ideas
If you're looking for more handmade gift ideas for people who are into taking care of themselves, you may also like these tutorials!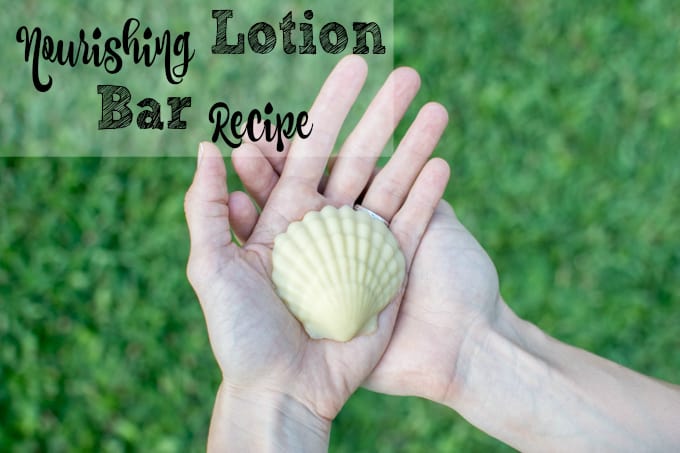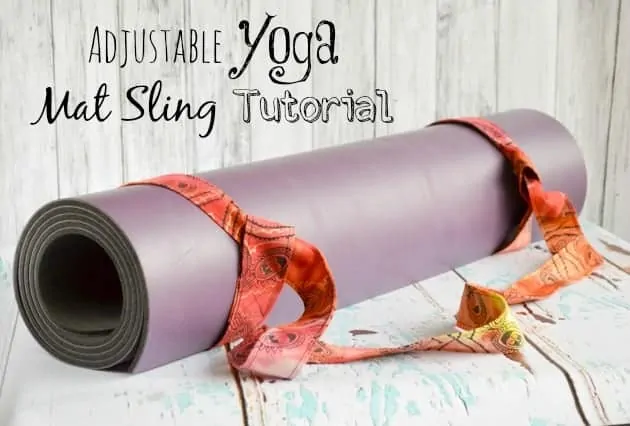 Are you already working on handmade Christmas gifts?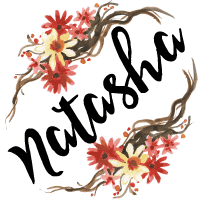 More Related Posts
[pt_view id="15d429e15n"]
[catlist search="tutorial" numberposts=4 orderby=rand excludeposts=this]