Grab these free printable heart templates and stencils in sizes from one inch up to ten inches!
Over the years countless people have found this heart bookmark tutorial and these heart-shaped hand warmers while searching for free heart template printables. Since those post only have a couple small heart patterns and people have asked for a greater variety of heart patterns, today I decided to share a whole lot of heart template printables!
In this post you'll find free printable templates for extra large hearts, heart writing paper, red heart printables, a fold and cut heart, small heart templates, heart envelopes, and more!
I hope you enjoy and please let me know if there's a size or shape of heart I've missed that you want to see.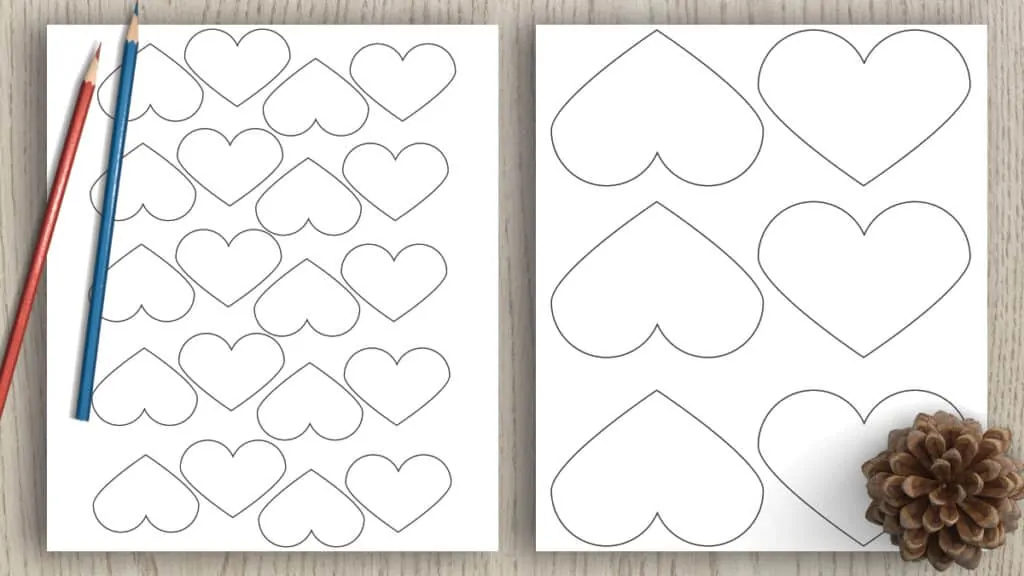 This post may include affiliate links, which means I may make a commission on purchases made through these links at no additional cost to you.
Free heart template printables
All of these templates are available free for you to download.
However, please note that these heart stencils are available for your personal and classroom use only. Please do not redistribute the digital files or printed copies to others. Just send your friends, family, and coworkers to this post so they can download their own copies!
The images are low resolution previews – they will look terrible if printed. Please use the download links for the high resolution PDF files. Many of the PDFs are compressed into .zip format so you will not see a preview, but you can unzip the file after downloading it.
The download links are highlighted with a grey background to make them easier to find. Look below each preview image for the corresponding download link.
You're a busy person – save valuable time and download all 16 heart templates with one easy click when you buy the package for just $1!
If you want to put more miles on your mouse and download all the files one at a time, just keep scrolling a tiny bit more.
Large printable heart shapes
First, here's an extra large heart template printable!
This heart shape is a huge 10″ tall and takes 2 sheets of paper. Print the template twice and cut each out. Flip one pattern piece so the printing faces away from you. Hold the pieces up to a window so you can easily align the two parts of the pattern and tape them together. Voila, huge heart template!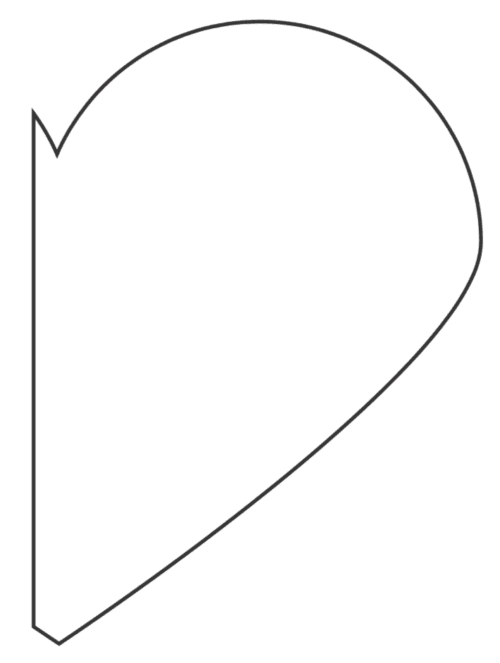 Download the extra large heart template here
The next heart is the largest heart shape that fits on a single page. It's perfect for larger craft projects, like making "stained glass" decorations for your windows or for creating handmade Valentines.
>> Download the large heart template here <<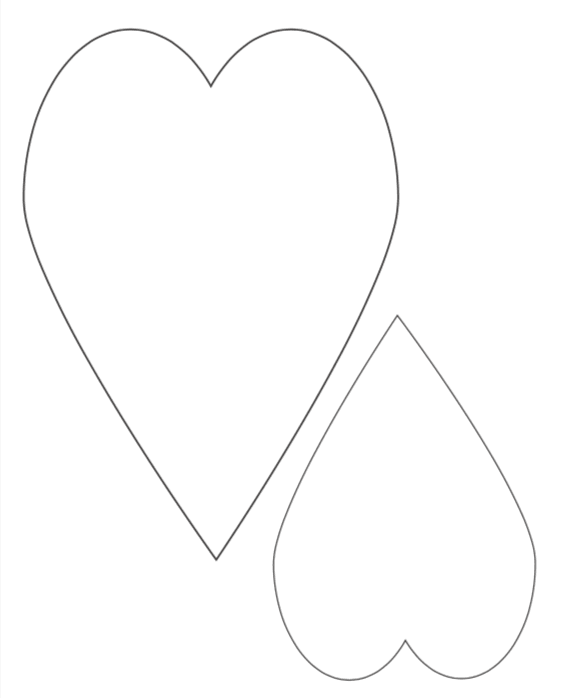 Download the 8″ tall, skinny heart and 5.5″ skinny hearts here
Medium printable heart outlines
These rounded heart within a heart shapes are so cute! They remind me of thumbprint cookies. Each one measures 4″ across.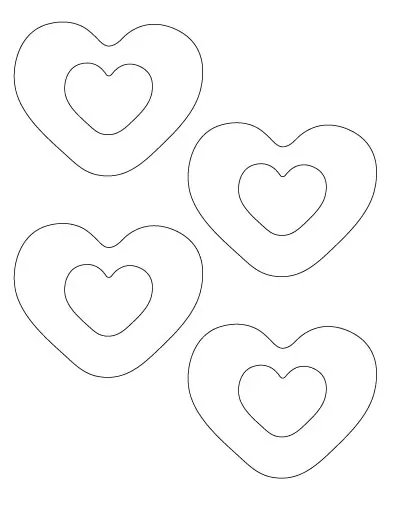 The medium heart shapes are perfect for crafting projects like making a heart bee or a four leaf clover! Pick from a taller, narrower heart or a classic wide heart shape.
>> Download the heart within a heart shapes here <<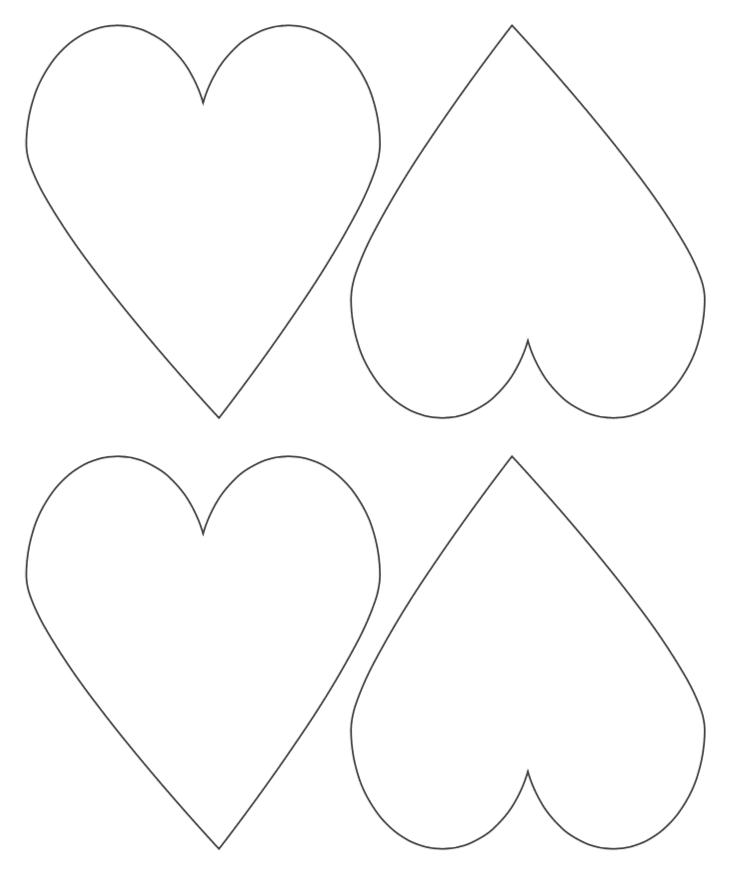 >> Download four medium hearts on one page here <<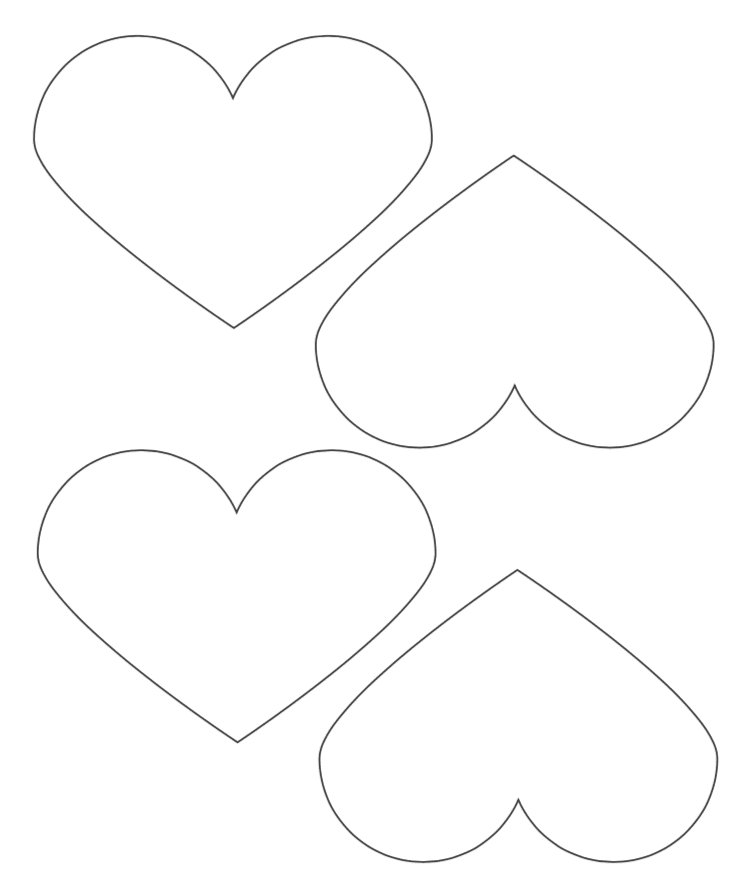 Download the medium (4.5″) hearts here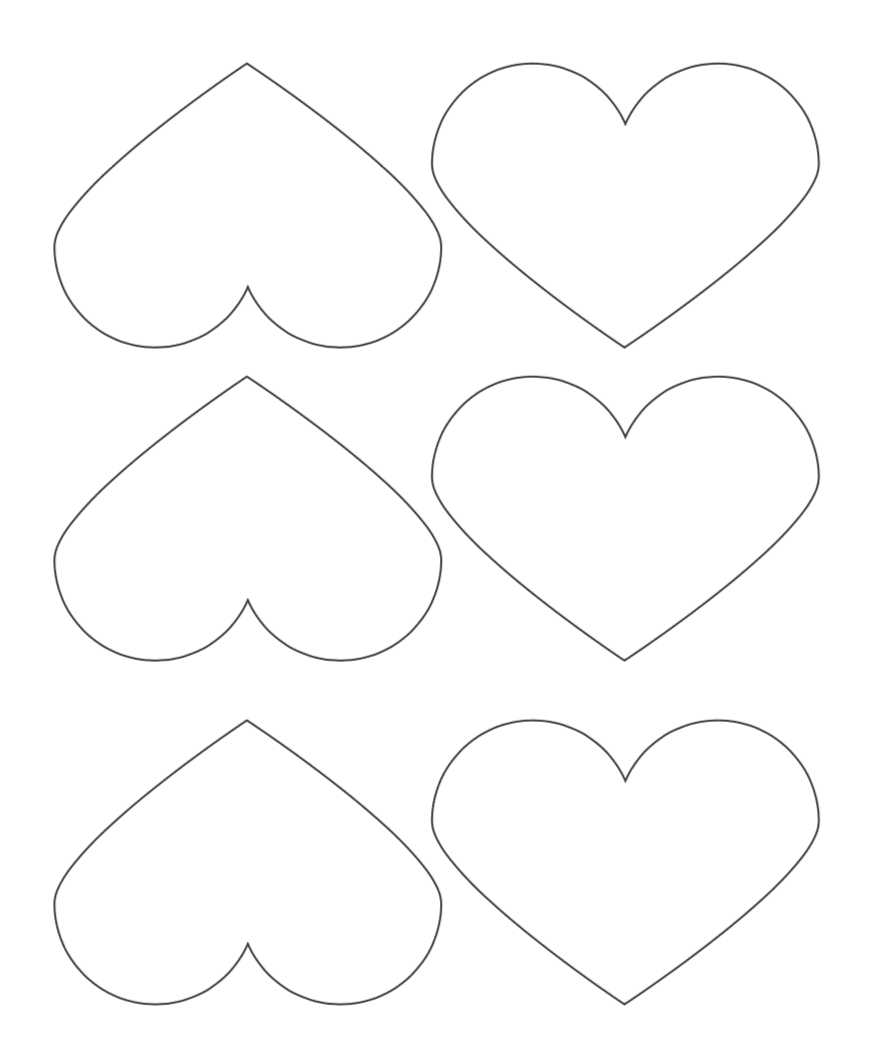 >> Download 6 medium/small 2.5″ wide hearts on one page here <<
Red heart templates
All out of red paper? No problem! Just print these medium red heart templates and cut them out!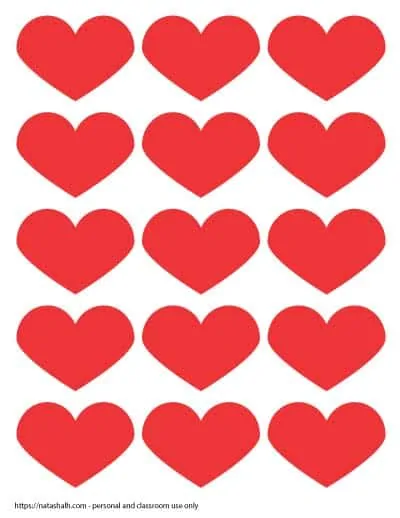 >> Download the red heart printables here <<
Small hearts to print out
You can use these small heart templates in a variety of ways. You don't even have to cut them out! You can use them as coloring pages, for example, or for color recognition practice for your children or students. Have them color each heart a different shade or count and number each one.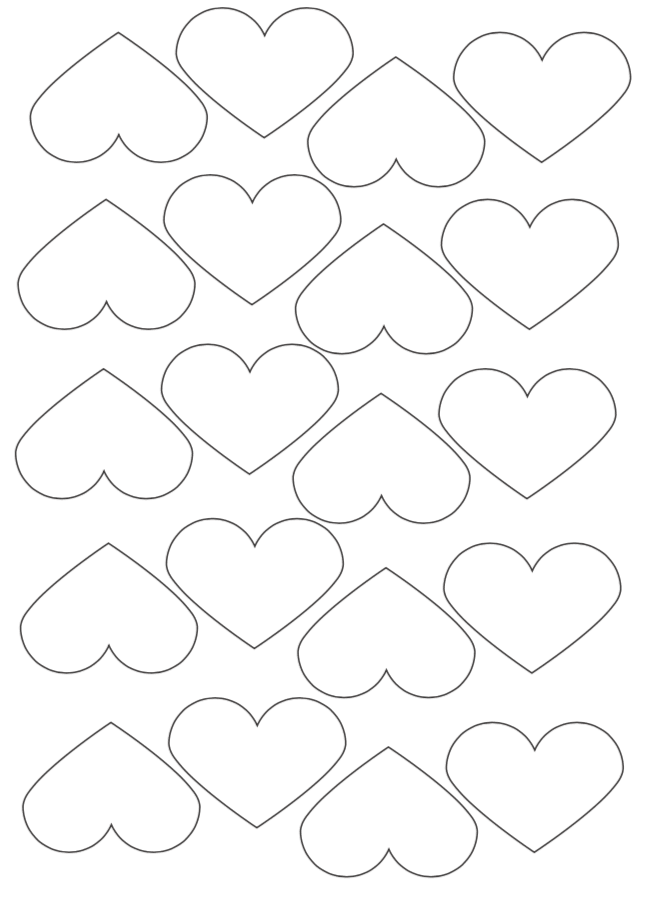 20 small hearts to print (2″x1.5″)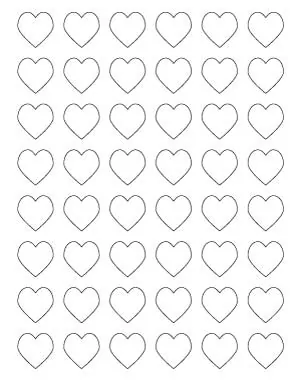 Download the extra small heart temples here (1″x1″)
Cutting a lot of small hearts by hand is very tedious, so consider getting a heart shaped hole punch if you need a bunch of little heart shapes!
Heart writing paper printable
This heart writing paper printable is perfect for Valentine's Day writing activities for your little ones! The lines are spaced .4″ apart so there's plenty of room for little hands who are still working on their letters.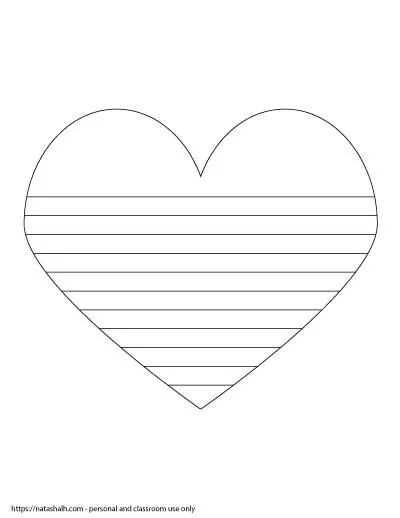 >> Download the heart writing paper here <<
Related: Free printable Valentine's Day bingo
Fold and cut heart (half heart template)
This fold and cut heart template is also perfect for younger children. Have them fold the paper in half along the dotted line, then use the printed half heart as a guide to cut a full heart. Make sure to use a pair of child sized blunt scissors!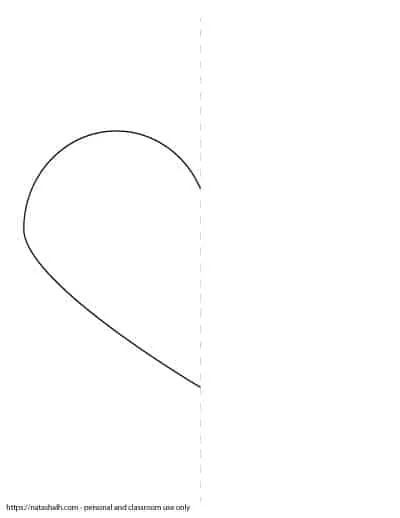 Download the half heart template here
Double hearts
This double heart shape printable is so cute and perfect for Valentines!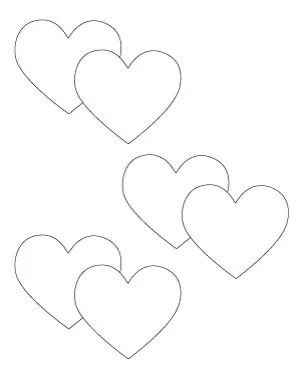 Download the double heart template here
Printable Valentine with Arrow
This one is a heart & arrow valentine. Cut out the heart and arrow, then cut slits in the heart for the arrow! You can use this as a pattern or just color the print out.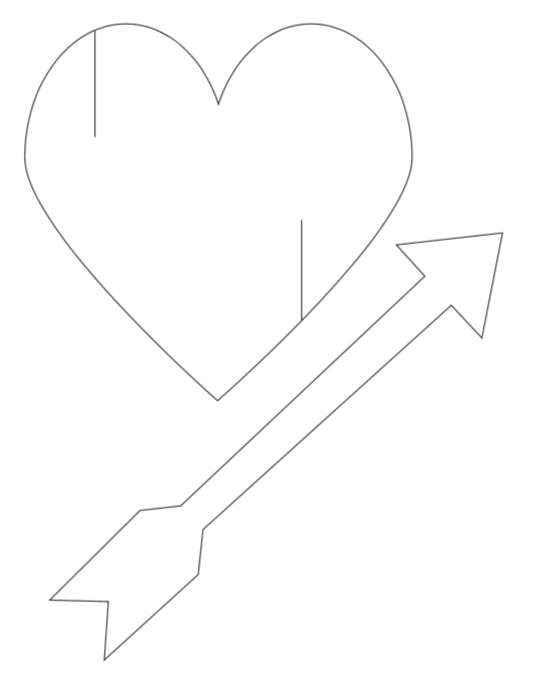 Download the heart and arrow printable Valentine here
Printable heart envelopes
Cut out the heart shape, then fold the left side towards the center along the dashed line and the right side towards the center (also along the dashed line). Fold along the dashed line from the bottom down, then finish the envelope by folding along the bottom line up! Seal it in place with a sticker or some cute washi tape.
Here's a large heart envelope: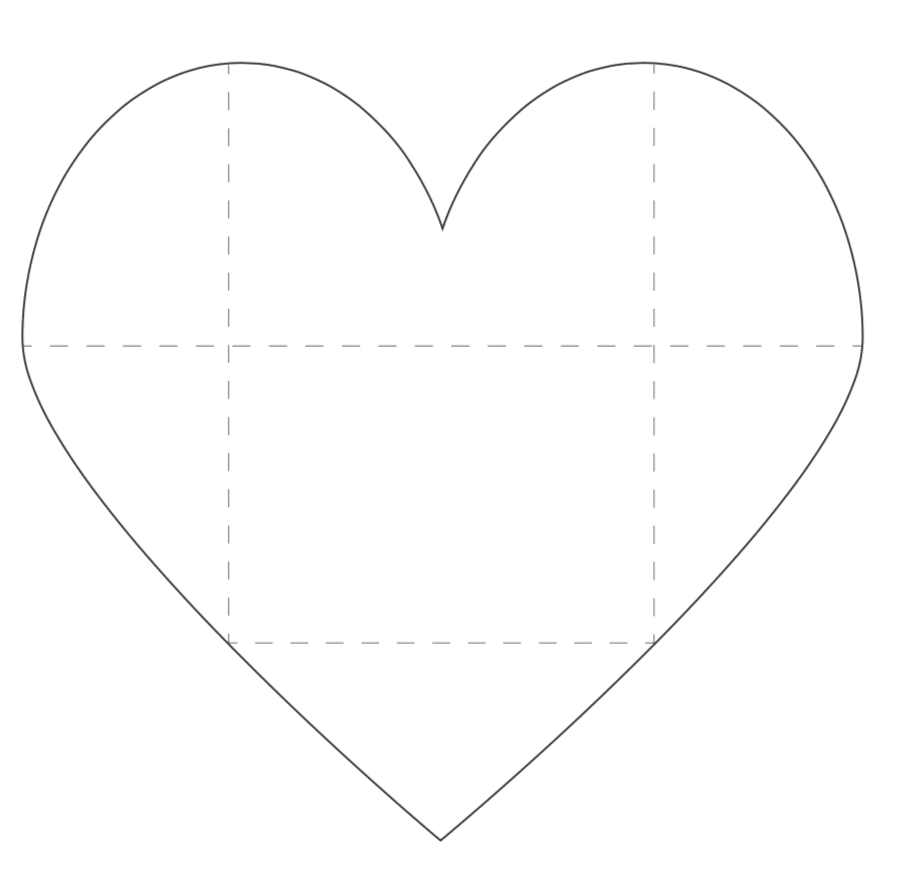 Download the large heart envelope here
And two smaller heart envelopes: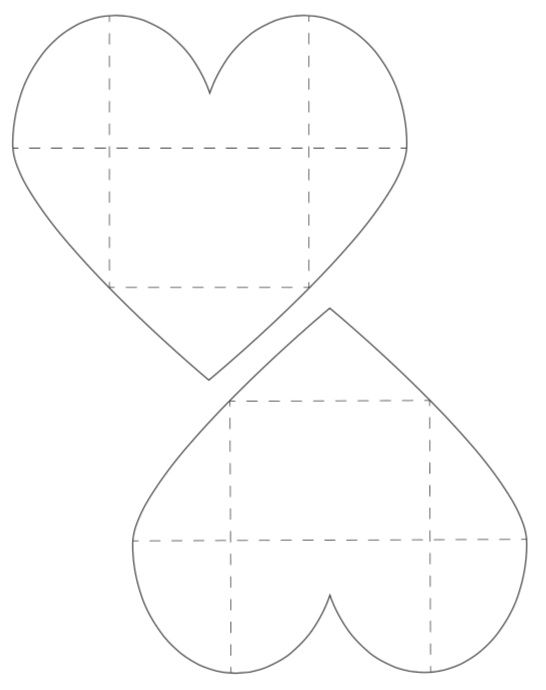 Download the small heart envelop printables here
DIY heart craft ideas
Cut out the hearts and use them as a pattern for felt, fabric, or paper.

Use felt hearts to make fairy wands, hand warmers, or ornaments.
Use paper hearts to make bookmarks.
Use small hearts to decorate straws for a party or baby shower.

Cut the central portion out to make a stencil.

Use your stencil for projects like toothbrush painting or with color mists to decorate a shirt or for scrapbooking, card making, etc.
Stencils are also great for making stained glass projects with oiled paper or tissue paper!

Make homemade Valentine's cards.
Print medium or large hearts on cardstock and string them into twine to make a banner.
Make super easy garland by printing the hearts to cardstock and using clothespins to clip them to twine!
Print small hearts and sew them together into garland.
Color the hearts.
Use the hearts as fine motor practice with scissors for your kiddos.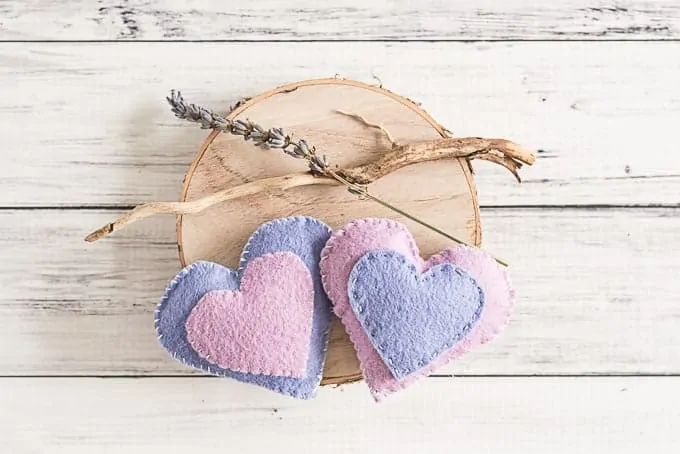 Don't lose track of these heart templates for later! Pin them now!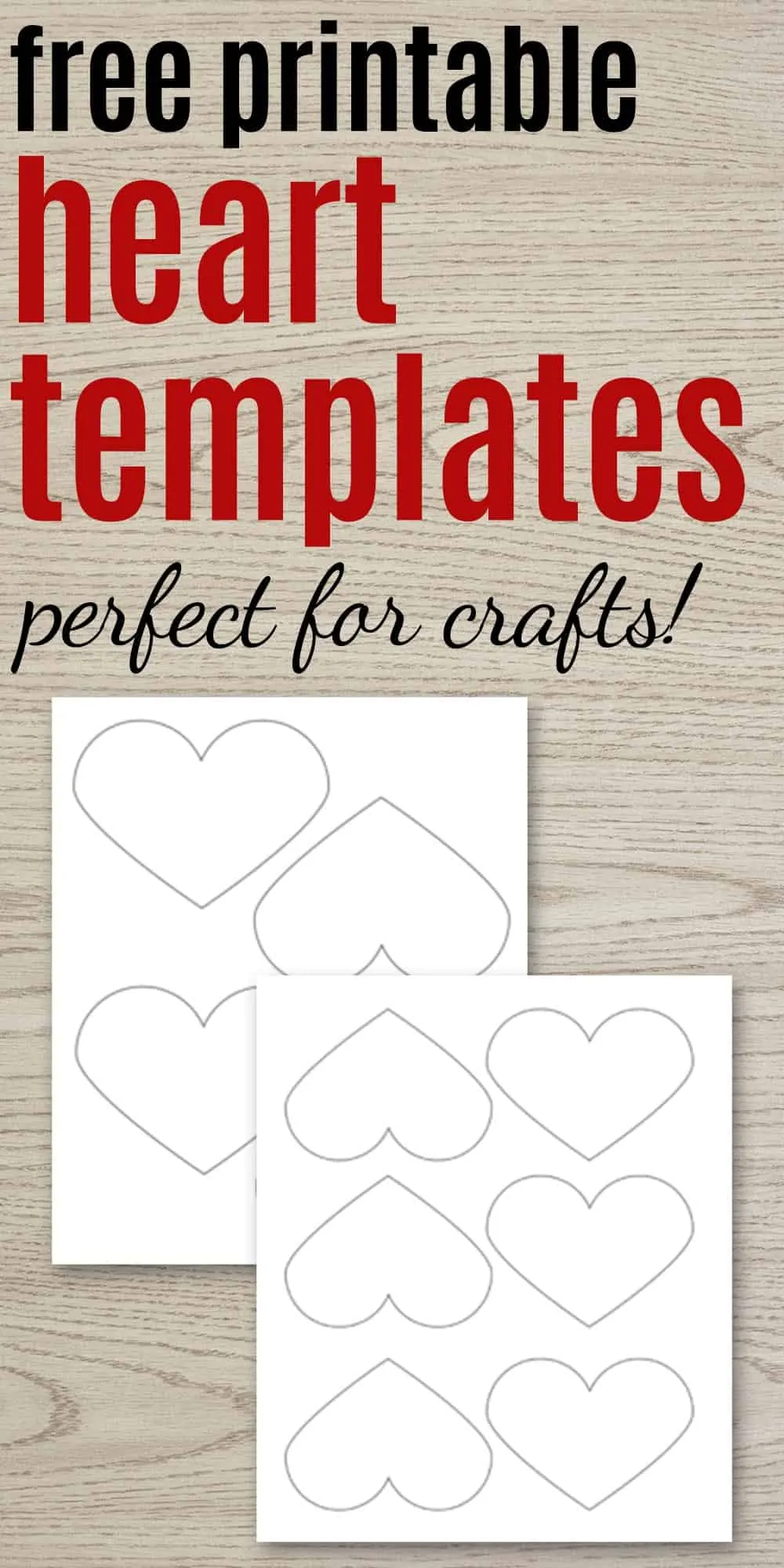 I really hope you enjoy these heart template printables! Again, please let me know if there are any sizes of heart you'd like to see added!
Stop scrolling Pinterest for Valentine's Day printables and crafts - check out these Valentine's posts right here on The Artisan Life!