This post may include affiliate links, which means I may make a commission on purchases made through these links at no additional cost to you.
As some people have noticed, my photography has improved over the last few months. I still feel I have a long way to go, but I'm definitely moving forward with my photography skills instead of sitting still like I was during 2014! At least three 'real life' friends have asked how I've improved my photography, and people ask me all the time "How did you learn to [crochet/knit/sew/ice a cake/etc]?" While in-person classes and workshops are frequently the best way to learn a new skill, they're not always available nearby! I keep telling people who ask about my two favorite online communities for studying creative subjects, Skillshare and Craftsy. When I realized I was even spreading the word about them while on my recent 'vacations,' I decided it was time to write a blog post.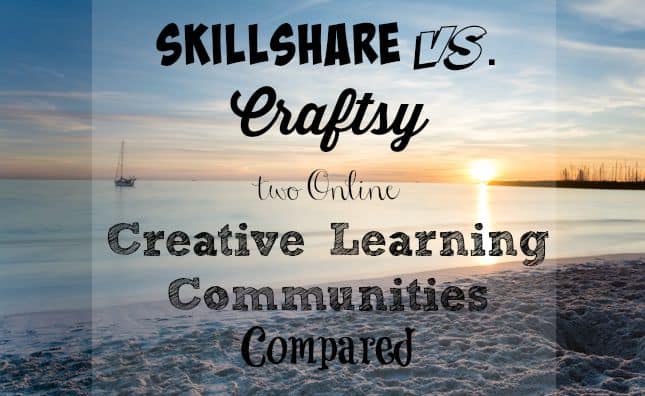 Skillshare and Craftsy are similar and different from one another, which is why I use both. Let's start with ways in which they are similar. =)
Oh, by the way; per disclosure laws, I'm required to tell you this post includes affiliate links and that, if you purchase something through them, I may receive a small commission. While that would be nice, I care far more about sharing knowledge and great resources than making sales! I love and use both of these sights and highly recommend them, even if you don't click on my links. =)
Both Skillshare and Craftsy:
Are online communities for creative learning.
Feature video instruction.
Have discussion boards for each class where students can ask questions of each other and the instructor.
Encourage students to share their projects from the class and provide a venue for sharing photos and thoughts on the project.
Have mobile-friendly options.
For all their similarities, Skillshare and Craftsy are different platforms. These are a few of the key differences I've noticed.
Craftsy videos are professionally produced and edited, and are presented in HD format. Sometimes they are in studio, other times they are on location (such as for a landscape photography class), but they do tend to be higher resolution and seem more professionally done.
Skillshare does have a script approval process for videos, but they tend to feel more "homemade" instead of "professional." There absolutely are professionally produced videos on Skillshare, but there are also plenty of videos that aren't available in HD. This can be a little annoying if you're trying to learn a how to use a piece of software and can't enlarge the video to see menu items clearly, for example.
While Craftsy videos tend to have an overall 'nicer' feel, you do pay for that. There are some free classes (I learned the basics of leveling and icing a cake from a free Craftsy class and used that knowledge on my own wedding cake!), but most of them are paid. You buy a specific class and gain permanent access to it. Most classes I've seen run in the $19 – $49 range, but they do run sales and I've picked up several and half price. If you buy a class, you don't have to pay any sort of membership to access it in the future. It is yours "forever."
Skillshare runs on a subscription model. Once again, there are some free class options, but the monthly membership is (currently) $10 with a 30 day free trial to get you started. The monthly membership gets you unlimited access to all the classes available on the platform. This is a pretty good deal, especially if you watch multiple classes a month! It does, however, mean you will loose access to classes when you decide to discontinue your membership. This may or may not matter to you – if you feel like you learned the lesson presented, you might not ever want/need to watch the class again.
All the Craftsy videos I've watched have had substantial content. There may very well be some "fluffy" videos on the site – I don't own every single one – but every class I've watched has left me feeling like it was worth the money.
Some Skillshare classes seem a little more fluffy. That doesn't necessarily mean they are "bad," and there are definitely some very informative classes on the platform, but I've watched a few that were, shall we say, "inspirational" rather than "practical." I've watched a few classes that left me feeling like I didn't learn much of anything concrete. I can think of one particular class that I loved, even though I'm not sure I learned much, because it was beautiful and inspirational. Because Skillshare has a monthly fee instead of a per-class fee, I don't mind when I stumble on one of the fluffier classes. On the flip side, there are great classes that teach a great deal about using Adobe Illustrator, for example, and they are definitely not fluffy!
Craftsy also has an online marketplace where you can buy supplies. I have actually never purchased supplies through Craftsy, but I have browsed the store and I know there are even some complete project kits to complement specific video classes.
So what can you learn from Skillshare and Craftsy?
Just about anything! Okay, maybe not anything, but they both have a wide variety of videos on creative topics.
Skillshare seems to lean a little more towards the digital with many classes on photography, editing, software, and design.
Craftsy feels a bit more 'analog' by contrast. It has lots of classes on topics like cooking, sewing, knitting, woodworking, and drawing. There are also classes on less tangible topics, such as photography, but the majority of classes have more specific, concrete projects topics "crochet this hat" or "bake this loaf of bread."
So which platform for creative learning do I prefer? Umm…both? As you can see, they are different from one another, and I've created projects using knowledge gained from each platform. Remember when I wrote about learning to crochet a hat? That was Craftsy knowledge.
A lot of my improved understanding of landscape and long exposure photography comes from Skillshare classes.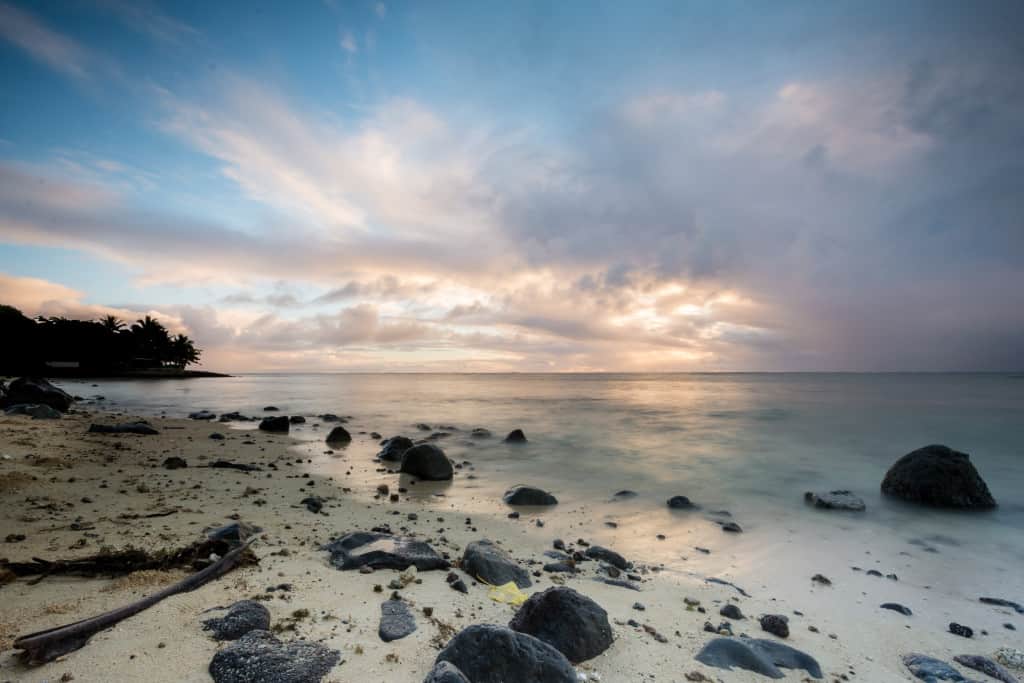 I have to admit that I frequently use Skillshare and Craftsy like more normal people use Netflix. Before Papi Chulo left on deployment, I decided that, whenever I didn't feel like doing much or got bored, I was going to watch a class to learn something new instead of a random tv show or movie. Other than way too many a few episodes of Parks and Recreation I watched while tying a bunch of knots, I've pretty much stuck to the plan and it's been fantastic. Be forewarned: if you visit either Skillshare or Craftsy, you may end up spending more time in front of your computer than you do for Downton Abbey.