This post may include affiliate links, which means I may make a commission on purchases made through these links at no additional cost to you.
As I sit down to write this post, I can't believe it's been almost a month since we left West Virginia! December is always a fast-moving month.
After our antique store fun on Thursday, Friday we had to get down to business and finish a few important tasks. We didn't need to rush, but we did have to keep an eye on the time. We fly in and out of Pittsburg when we visit WV because there are no sizable airports in the state – it's easier and more cost effective for us to fly into somewhere like Columbus, Pittsburg, or even Washington, DC and then drive. We like the Pittsburg airport and have always had pleasant experiences there (plus they have a nice volunteer-run 'military family lounge' where we can relax and get a snack), so it's our airport of choice. Cold weather was moving in and it looked like there might be ice Saturday morning, so we decided to go ahead and drive up to Pittsburg Friday evening for our Saturday flight.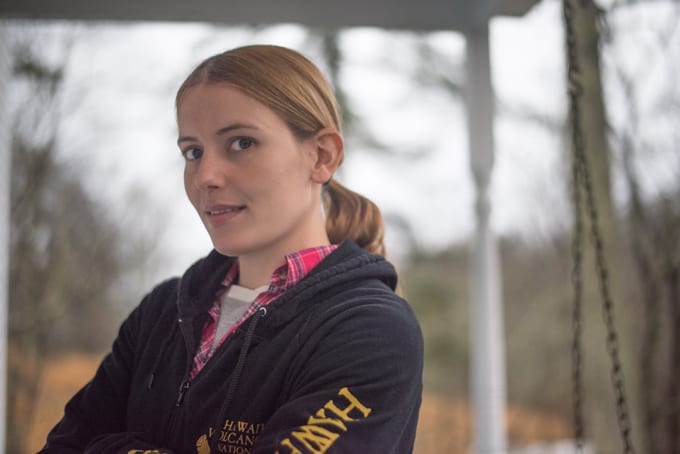 Before we left Friday, we had to finish securing the windows and doors. My husband's plan to "temporarily" fix the back door frame with a 2×6 worked well, except it caught in one place. I like to tease him about it, but he has a strange fondness for files. He grabbed a large file (or maybe it's a rasp? I'm really not sure) and filed away at the wood until the door fit nicely. It actually turned out better than I expected!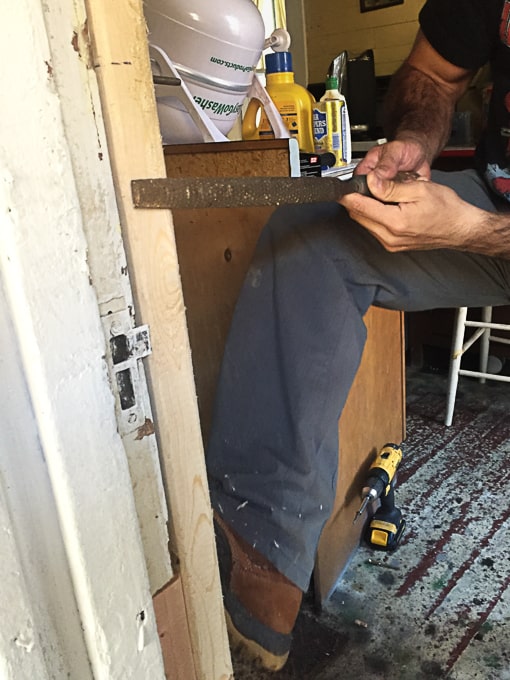 We also added a second "bar" to the kitchen door. The doors all have wooden bars that get bolted in to place – one of the side porch doors is so well barricaded we've never even tried to get it open during a visit! We weren't ready for that level of fortification, but we did add a second piece to help brace the door against kicks. Here's a shot inside showing the new "door frame" piece and two "bars."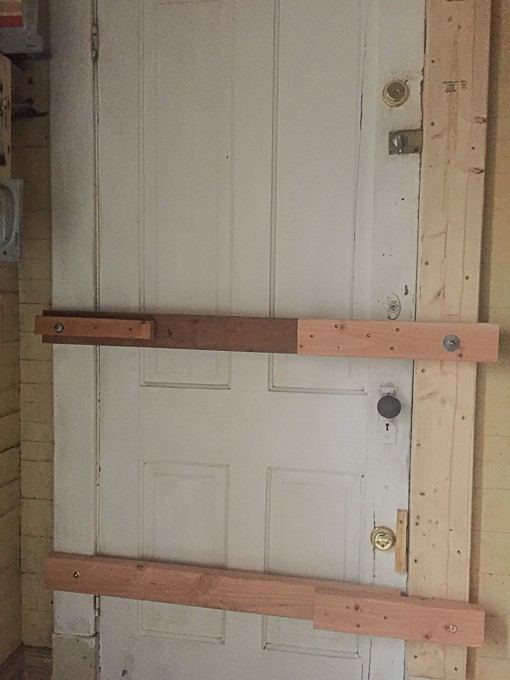 Each window inside has a piece of wood secured at the top and another piece of wood that bolts in place on the bottom to hold plywood against the window. With time, bolting and unbolting the the lower portion has worn away the wood a bit, so we picked up some threaded metal sleeves. I forget what they're called – they're sort of like bolt anchors, but bolt anchors are actually something else. Anyway, the metal sleeve goes into the wood, then you can thread the bolt in and out as often as you like without making the hole loose.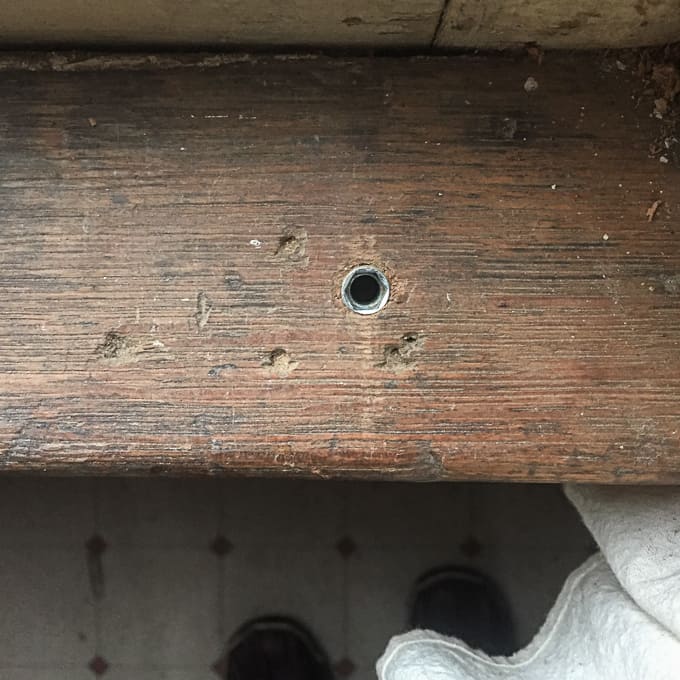 We also secured extra plywood to the sheets already used on the windows, making each piece nearly an inch thick: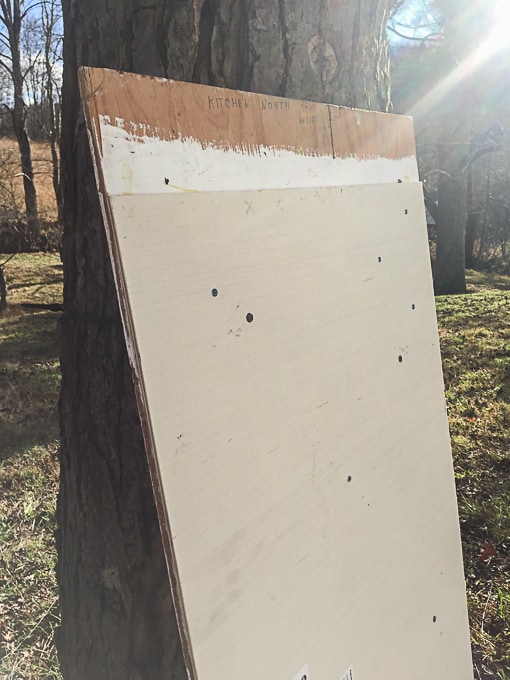 As I've mentioned before, it's impossible to completely secure anything from someone who's truly determined, but we feel like we made our best effort at protecting the house!
Alright, enough with the seriousness – I promised more critter photos! These were actually from Thursday afternoon, but that's okay, right?
We stopped by the neighbors' at the top of the hill right after grain time for their cattle. You may remember seeing this photo a little while ago on Instagram: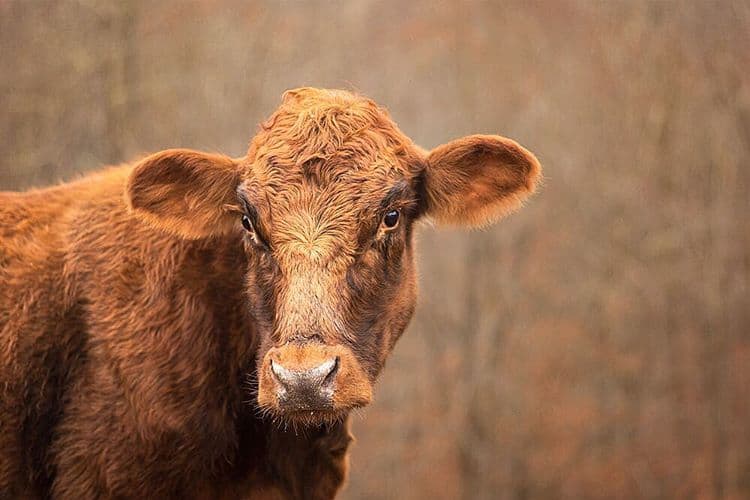 The same neighbors have a pet pig! One of the boys is allergic to most fluffy animals, but he really wanted a pet, so they got a pig! She loves to run over at grain time to see what she can steal from the cattle.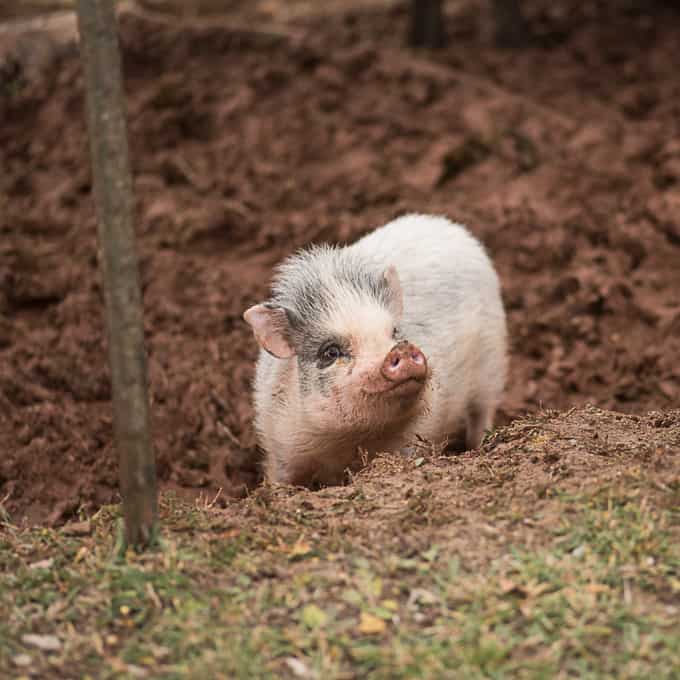 She was more interested in grain than posing for a picture until her owner came over and attracted her attention for us with a bite of sandwich!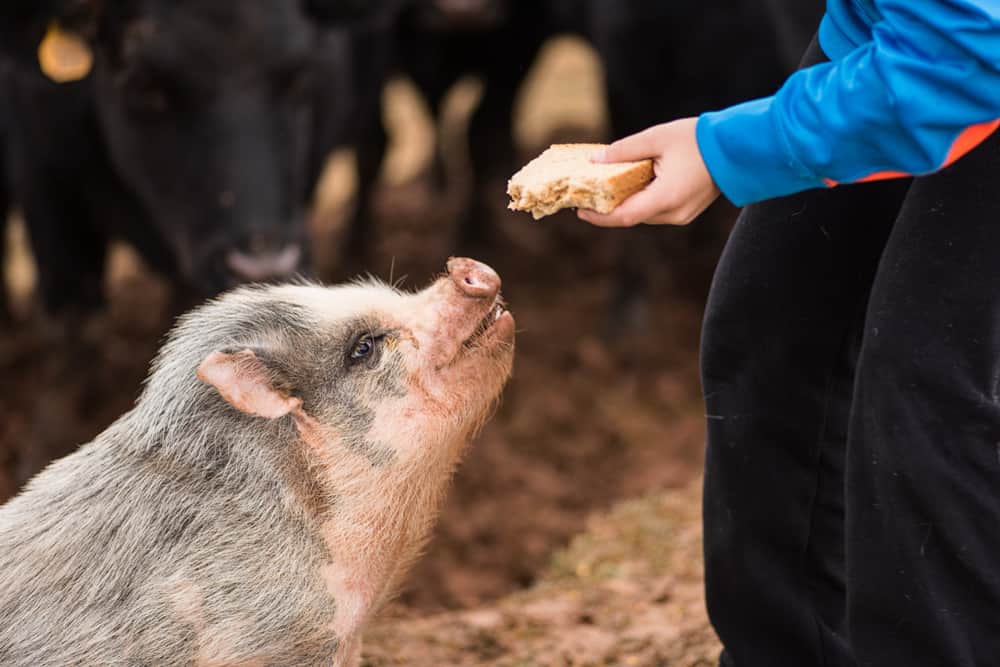 Unlike some "mini" pigs that actually turn out quite large, she 's over a year old now and appears to truly be a smaller pig.
The rest of our trip was either driving, flying, or waiting around and would make for a very boring read so I'll go ahead and just leave things here. =)
I really hope you enjoyed this series and I look forward to getting back to "Friday photoshare" posts in the new year. Do you have any requests – any recent self portraits that you'd like to see explained?
I hope you have a safe and enjoyable New Years and I look forward to "seeing" you again in 2017!