The Byodo-In Temple at Valley of the Temples on the Windward side of Oahu has been one of my favorite spots to visit ever since my first trip to Hawaii. It's actually a scale replica of a nearly thousand year old temple in Japan, but it's beautiful in its own right. I went back again this past Wednesday because I really wanted to take some better photos (now that I'm starting to have a clue about what to do with my camera!). If you're looking for a few travel tips and advice about visiting Byodo-In, just bear with me for a second or skip down a little bit. =)
Besides actually learning about the settings on my camera, two things that have helped me most in my ongoing journey to improve my photography are shooting with intention and realizing that photos don't have to be "photorealistic." If you switch your camera on and just hit the button, the 1/2500 of a second snapshot of what's before you probably doesn't convey the same emotional response, connection, or emotion as what's actually before your eyes. It may well be a very accurate representation of how things looked in that tiny fraction of a second, but it doesn't convey how what the scene really is and how it feels.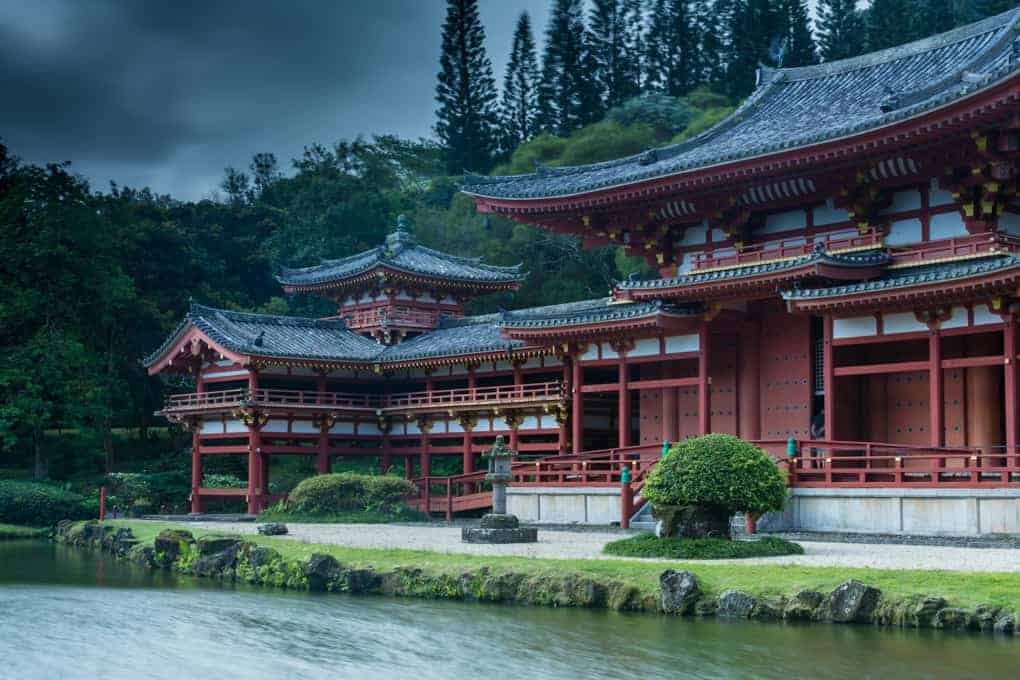 The picture above is a little dark when scaled down to fit my blog's width, but it does such a better job of capturing the atmosphere than the photo below (taken in March 2014).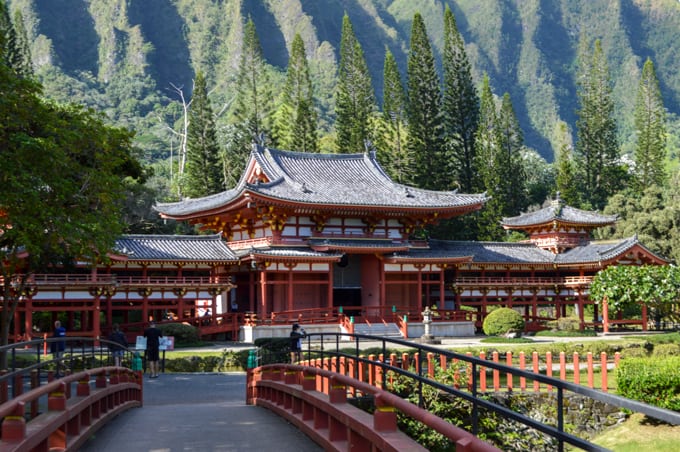 This older picture is a pretty typical tourist shot that looks a lot like what you'll see if you look the temple up on various review sites. It may very well be a more accurate portrayal of the temple at a specific moment, but it doesn't carry an emotional impact.
But enough of that! Let's move on to what to expect if you visit Byodo-In near Kaneohe. I've been at least four times and I've learned that arriving early is key if you want to get a few photos or spend a relaxing moment in contemplation. The most recent time I visited the website said the temple opened at 9 am, but then a sign at the Valley of the Temples said it opened at 8:30 that day. There is an admission charge (only $3 for adults), so bring some small bills. Especially early in the day, they don't like taking larger bills. Because the temple is at the rear of the Valley of the Temples memorial park and there is security, your car should be much safer here than at many other spots in Hawaii. (Hawaii is, sadly, known for car break ins, which is something to keep in mind if you're planning a vacation here!). The temple is a stop on the tour bus routes, which is why I go as close to opening as I can. By the time I left around 11 am last Wednesday, there were two buses worth of folks with selfie sticks between the path and view of the temple.
In addition to the temple, there is also a bell you can ring, a gazebo area, some really cool bamboo, a gift shop, a memorial wall, numerous statues, and several waterfalls, bridges, and other water features.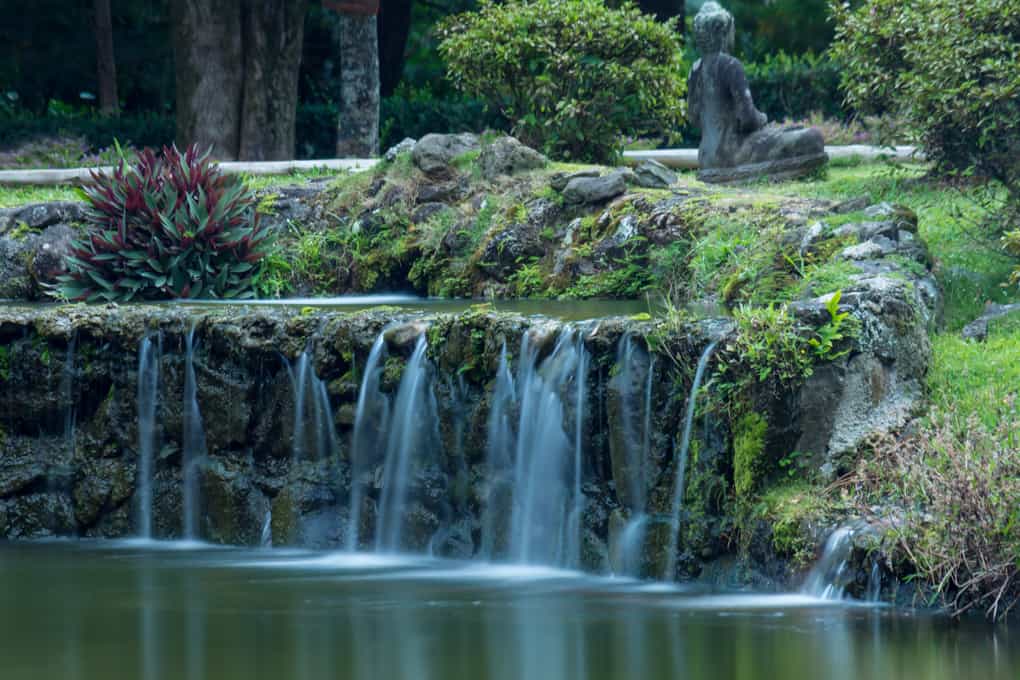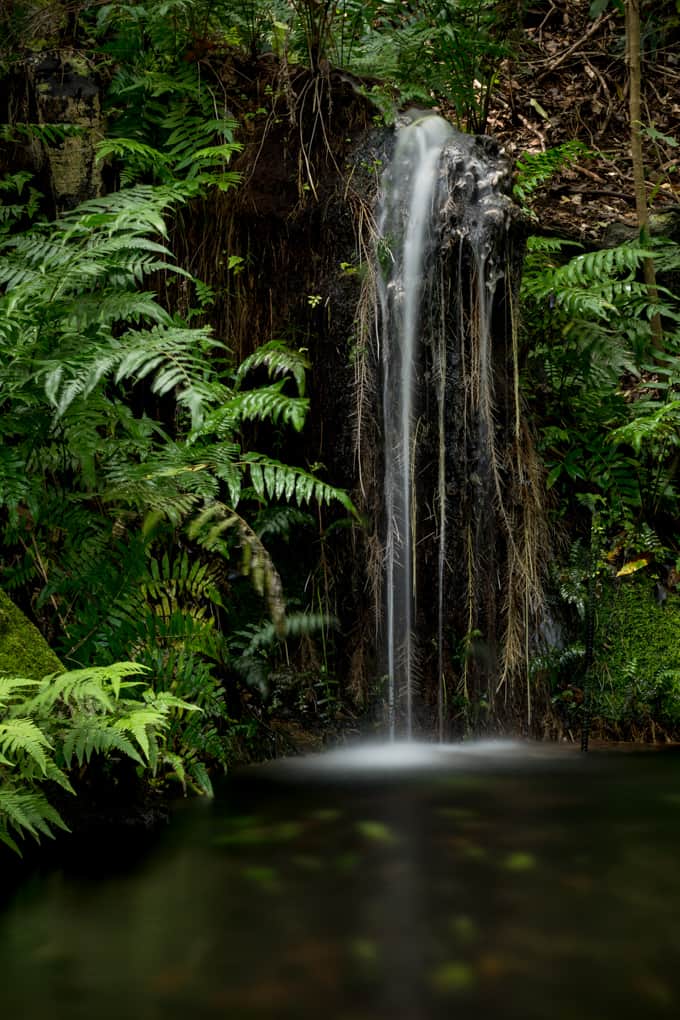 The temple bills itself as a "non practicing Buddhist temple," but there are people who worship here and they do ask that you remove your shoes when entering the temple. This may be something to keep in mind. There isn't much hiking around to do (some walking, but nothing crazy and there are paths!), so you might want to choose slip on footwear so you're not balancing on one foot and struggling with your hiking boots to take a look inside.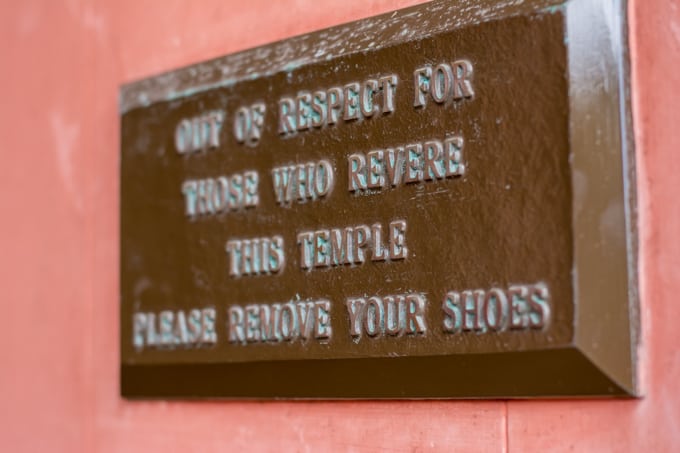 The gift shop is nice and they frequently have ribbon leis for sale, so it's a good place to pick up a lei souvenir that you can bring home with you! Leis are also used in commemoration, so people hang them in memorial.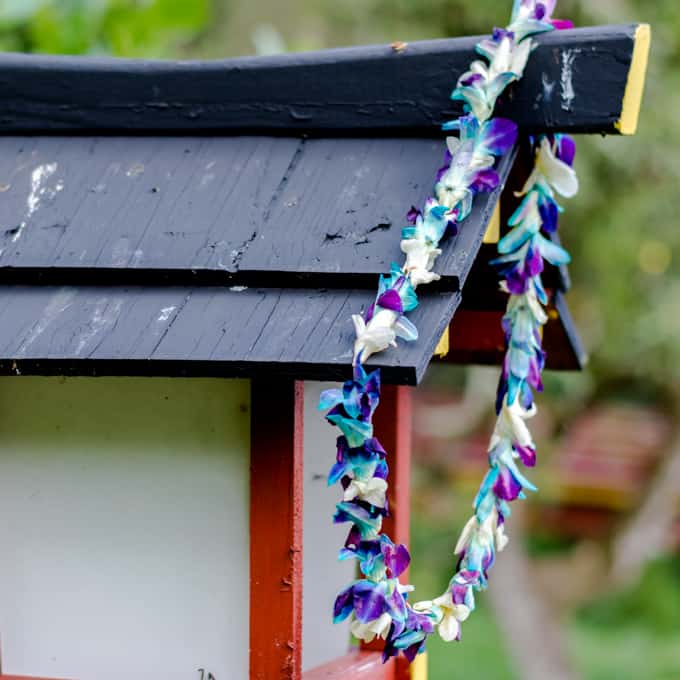 If quiet contemplation isn't really your thing, there is usually a peacock strutting around, and there are black swans in the ponds along with hundreds of Japanese koi carp. You can pick up some food at the gift shop and see how many coy you attract! There are also beautiful native species and plenty of flowers to look at.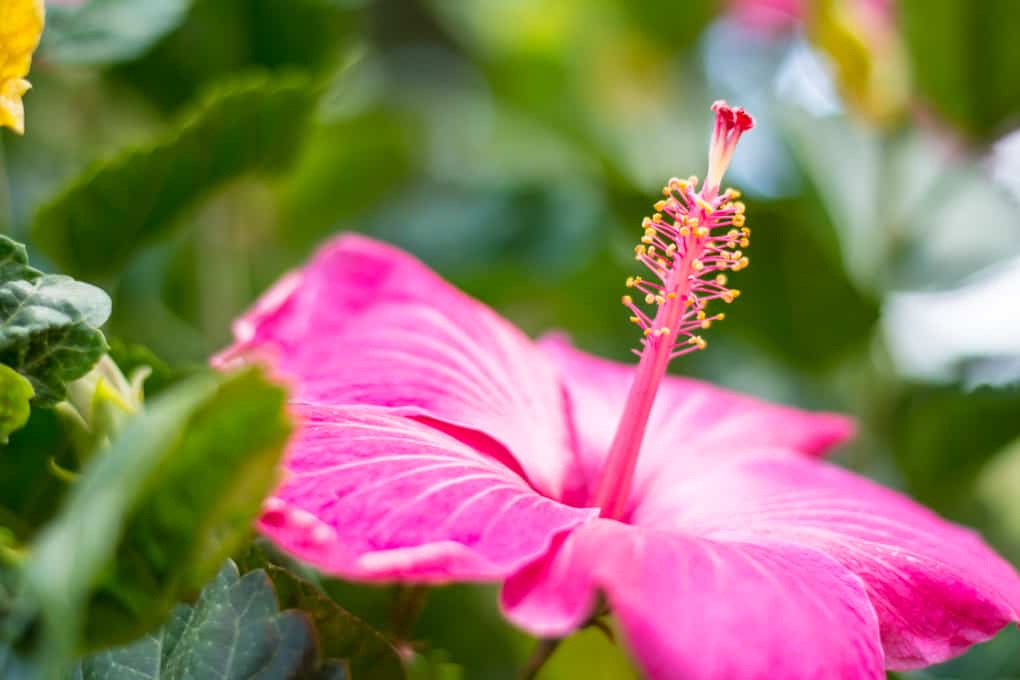 When you're planning a visit, you have to remember to be flexible and, if it's on your must-see list, don't put off going to Byodo-In Temple until your last day on the island. The temple is used for events (it's a popular spot for weddings!) and they do have to perform maintenance. I've never seen the temple outright closed when I visited, but sometimes areas will be closed off. I've only experienced someone weed-eating and a volunteer clearing the grass from a rock garden, but my family found the entire pond drained and people cleaning the bottom when they visited!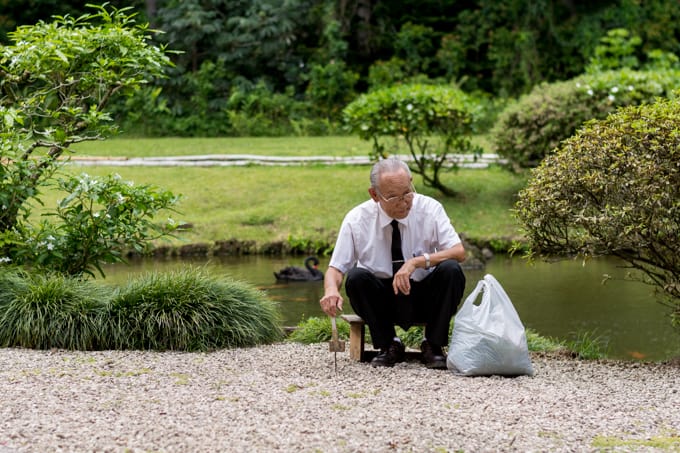 Also, bear in mind that the temple is near the mountains on the Windward side, which means it sees quite a bit of rain. Even if it's bright and sunny in Honolulu, consider bringing an umbrella over the mountains with you! Just make sure to leave the beach balls behind – this is a place for contemplation and memorial, not running around. That being said, I've seen plenty of children enjoying the site. They love ringing the giant bell and feeding the fish!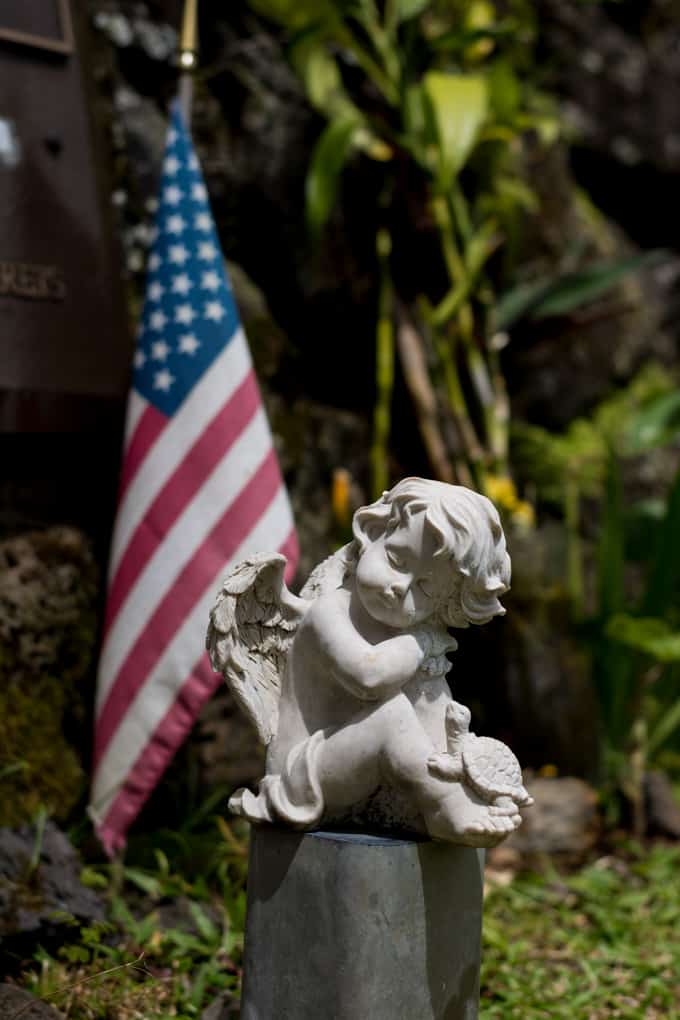 With a low admission price, beautiful photo ops, and great spots to spend some time thinking, I think Byodo-In Temple is a "must visit" location on Oahu. I hope you have the opportunity to visit and enjoy the experience as much as I do!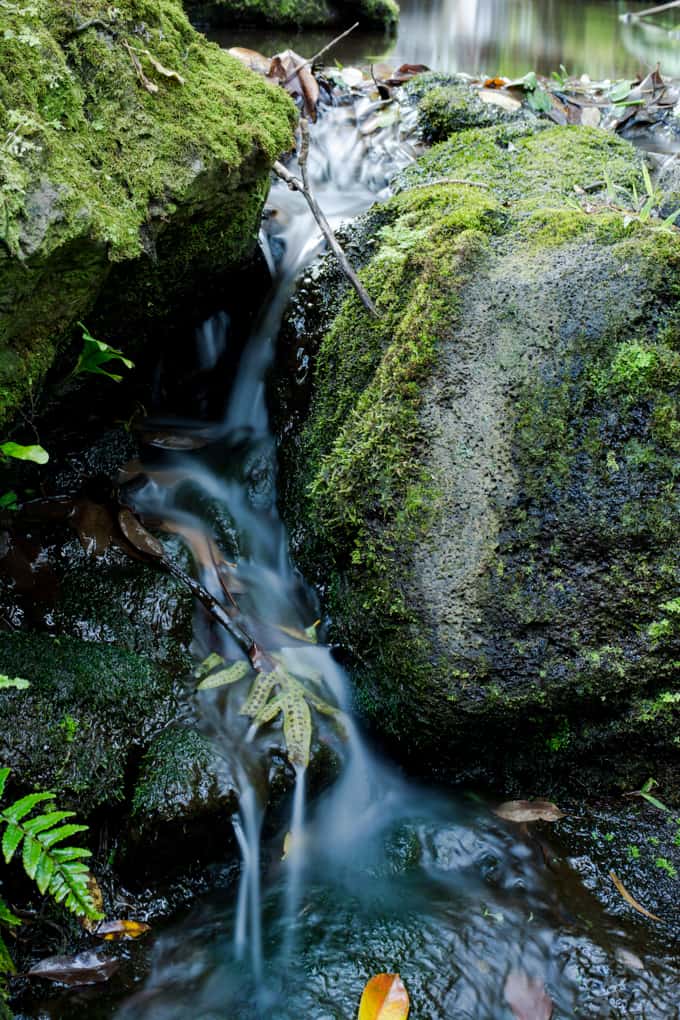 Have you visited Byodo-In Temple? Do you have a favorite place to sit and think?