This post may include affiliate links, which means I may make a commission on purchases made through these links at no additional cost to you.
This skinny chipotle lime Greek yogurt dip is so delicious! It's tasty on veggies, but every once in a while I love to indulge my secret longing for Fritos…
This veggie dip is pretty healthy because it uses Greek yogurt instead of mayonnaise or sour cream, plus it's super easy to make. I hope you enjoy this chipotle lime Greek yogurt dip as much as we do!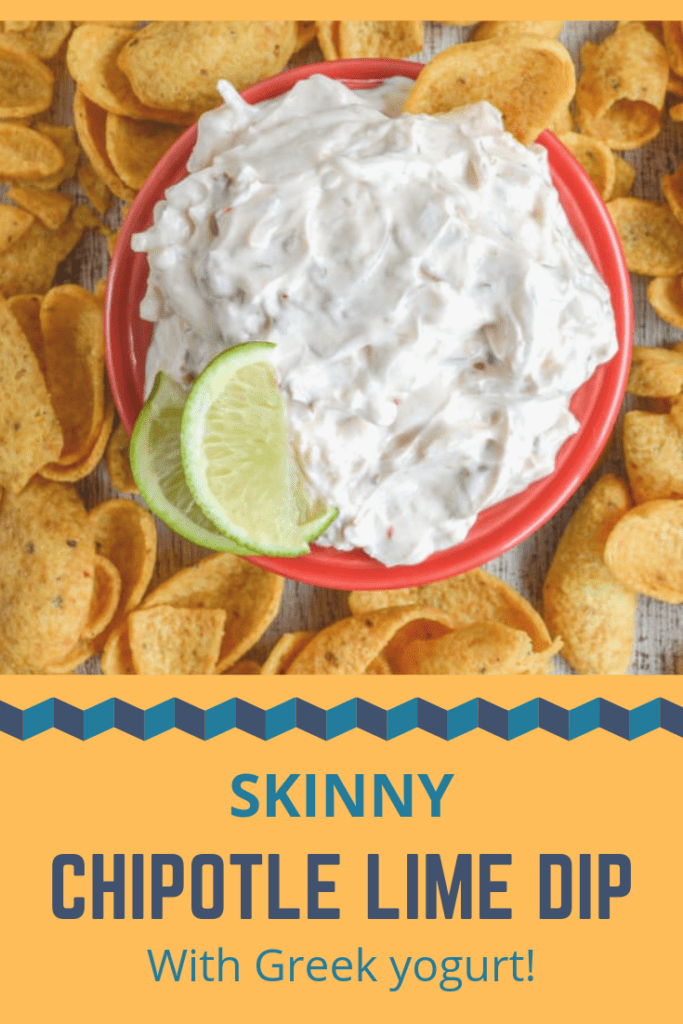 As I said above, this dip is very quick and easy to put together. The hardest part is slicing the scallions, which isn't really that difficult as long as you have a sharp knife. I really can't recommend substituting onions – the scallions are essential! I prefer to slice the scallions thin, but you could dice them, if you'd like.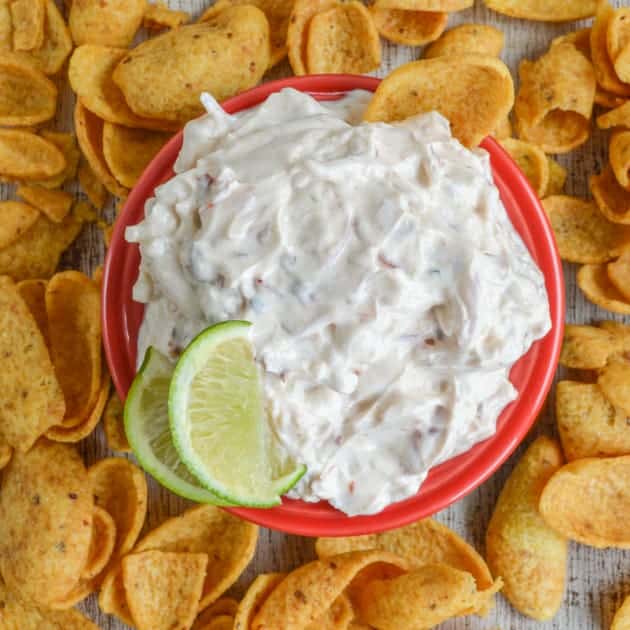 What Greek yogurt should you use for dips?
People frequently wonder which Greek yogurt is the best for dips.
I like to use nonfat Greek yogurt because I'm accustomed to it, but 2% is creamier and preferred by many people.
Whatever percentage of fat you chose, make sure it's a high quality Greek yogurt without any fillers or added ingredients. My favorite brands are Fage, Cabot, and the Kirkland (Costco) store brand.
Make sure to double check that you don't accidentally get vanilla Greek yogurt!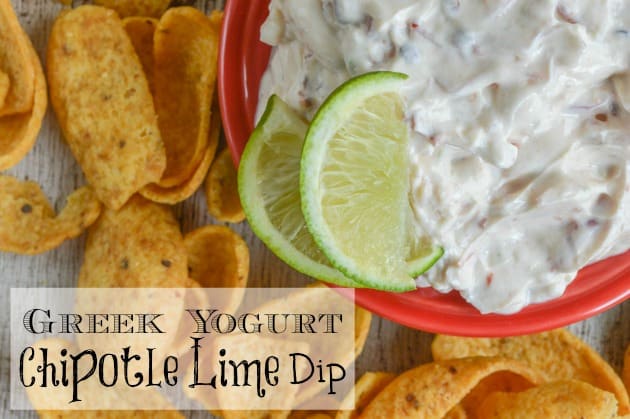 Skinny chipotle lime Greek yogurt dip
Making this dip is way super easy!
Slice your scallions thin. You can use a sharp knife, a mandolin slicer, or even a food processor.
Mince 2 teaspoons of chipotle in adobo, or more if you like a spicier dip. Mince a glove of garlic.
Combine 1 1/2 cups of Greek yogurt with your scallions, garlic, chipotle, and juice/zest from half lime.
Allow the dip to sit, wrapped, in the fridge for at least an hour so the flavors can meld.
Here's the recipe in a format you can easily print or save!
Chipotle Lime Greek Yogurt Dip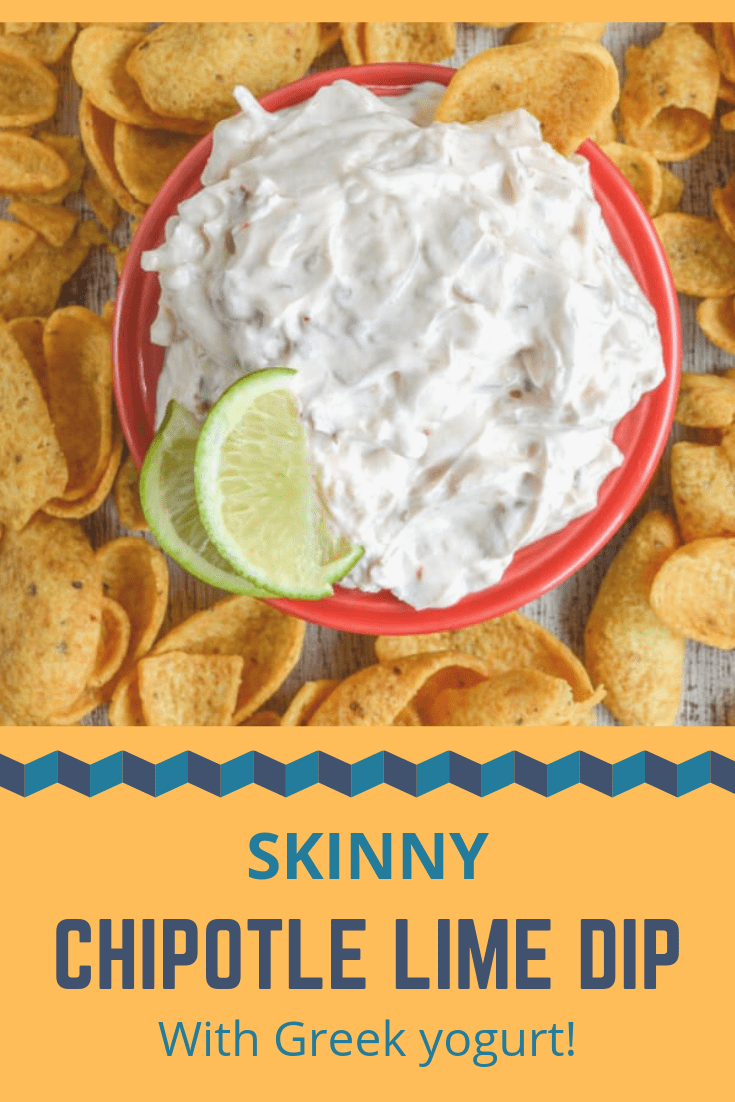 Prep Time 5 minutes

Total Time 5 minutes
Ingredients
1 1/2 cups plain Greek yogurt
3 scallions, sliced thin
1 teaspoon of minced garlic
2 teaspoons of minced chipotle peppers in adobo
Zest and juice of half a lime, or about 1 teaspoon of zest and a tablespoon of juice
Instructions
Combine all ingredients in a medium bowl and stir until they are thoroughly mixed together.
Cover the bowl tightly with plastic wrap and refrigerate for at least 1 hour to allow the flavors to meld.
When you're ready to serve the dip, stir it again briefly to re-mix any liquid that has separated.
Serve with crudités or chips and enjoy!

How easy is that?! This dip can store for about two days and still be tasty, but I don't think you'll have a problem eating it before then. If you want to make it a little hotter, use three teaspoons of chipotles in adobo instead of just two or, as Papi Chulo advocates, stir in a bit of Sriracha sauce!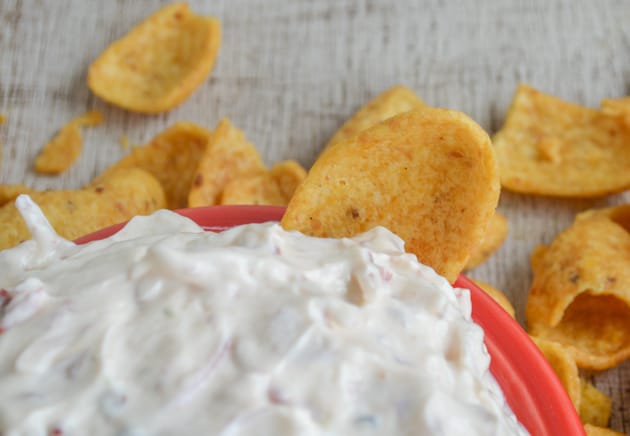 No matter how you make it, I hope you enjoy this dip guilt-free, knowing that it has delicious, protein-filled Greek yogurt instead of fatty mayo and sour cream!