This DIY cactus wall hanging is so easy to make with felt! Learn how to make this cactus pendant wall banner with a free printable pattern and video.
I am so in love with this felt wall banner! It's such a cute and simple project that only uses the most basic sewing stitch (or you can even use glue and skip the sewing!). It's even easier to make because you don't have to draw the cactus or measure to cut the pendant shape because I'm providing a free printable cactus pattern!
This post may include affiliate links, which means I may make a commission on purchases made through these links at no additional cost to you. 
Materials needed for a felt cactus wall hanging
Three colors of felt.

I prefer to use wool blend felt for most of my projects (not acrylic craft felt) because it's nicer, easier to work with, and lasts longer.
I used a neutral, a green, and a pink. You can use whatever colors you'd like – you don't have to be realistic.
Make sure your main piece of felt (for the pendant wall hanging) is 9×12 or 8.5×11 if you want to use the printable pattern!

Embroidery floss to match your felt.
Scissors.
Disappearing fabric ink marker or a felt tipped pen/marker (a fine tip Sharpie will work fine!)

If you have a different preferred method of transferring patterns to felt, like with freezer paper, please feel free to use it. I used a felt tipped pen to keep things nice and easy for this tutorial!

A 12″ wood dowel.

I recommend a 1/4″ thick dowel. You can purchase longer dowels at most hardware and home improvement stores and use the provided hand saw to cut it down, but a package of precut dowels is inexpensive and useful for a lot of different crafts!

Yarn, cord, twine, etc. for hanging your wall hanging.
Yarn for a tassel (optional). I used this cotton yarn in "desert gold."
Your free printable cactus wall hanging pattern!

I highly recommend printing on cardstock, but paper will work, too.
I love watching video tutorials for craft projects! That's why I created a full length tutorial for making this felt cactus pendant. If you're new to working with felt or find the written instructions unclear, I highly recommend checking it out!
I know that sometimes you're just too busy to watch a video, which is why I'm also providing written instructions with pictures. The written tutorial isn't quite as in-depth, so please refer to the video if you have any questions!
The video is located below the written tutorial!
How to make a cactus wall hanging with felt
Print your free cactus pattern!
Cut the "V" shape out, but leave the cactus and flower intact for now. This will make the pattern more stable and easier to trace.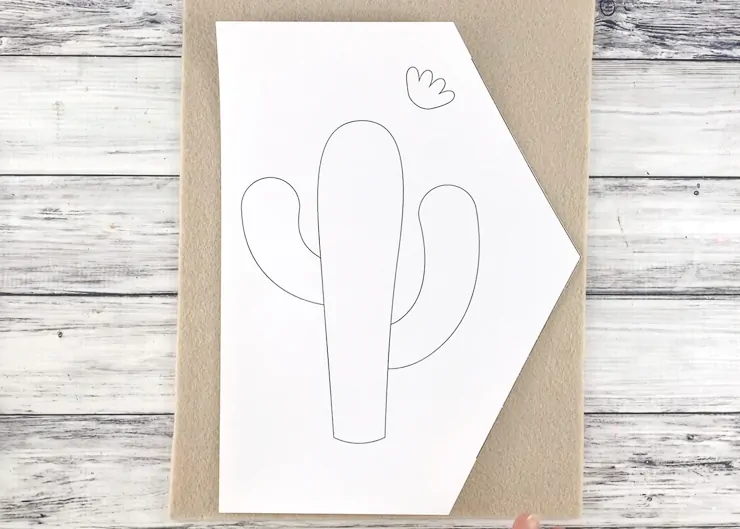 Line the point of the pendant template up with the bottom center of your main piece of felt. If you don't want to measure, just fold the felt in half "hot dog style" and make a little crease for easy reference! Trace along the template with a disappearing fabric marker or felt tipped pen.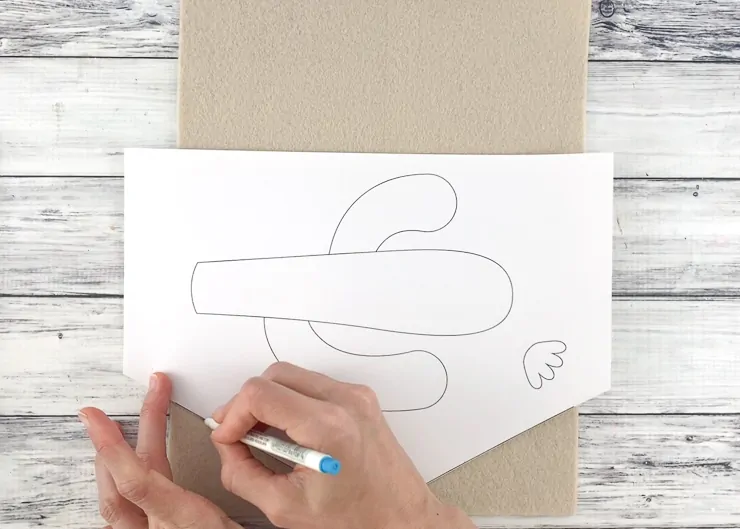 Cut just to the inside of the line so that no stray ink marks appear on your wall hanging.
Cut out the cactus and flower.
Trace the cactus and flower onto their respective pieces of felt. I like to position my pieces to make maximum use of my felt and leave as much as possible for future projects! Then cut out the cactus and flower.
Fold over about an inch and a half along the top of your banner to form a pocket for your dowel. Make sure to check with your dowel so the pocket is the right size for your materials!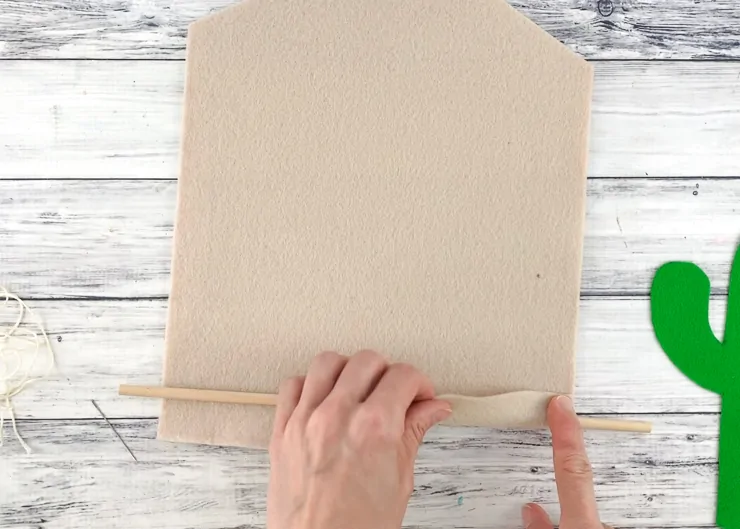 Separate out three strands of embroidery floss in your background color and use a simple running stitch to sew the pocket. Please watch the video if you'd like to see the process and get some helpful tips!
Position the cactus on the banner. I roughly centered my cactus, but you do you! Again, sew in place with a running stitch. If you're experienced with felt and prefer a different stitch, please feel free to use it. I demonstrate the running stitch to keep this tutorial as easy as possible so everyone can enjoy it.
Stitch the flower in place wherever you'd like!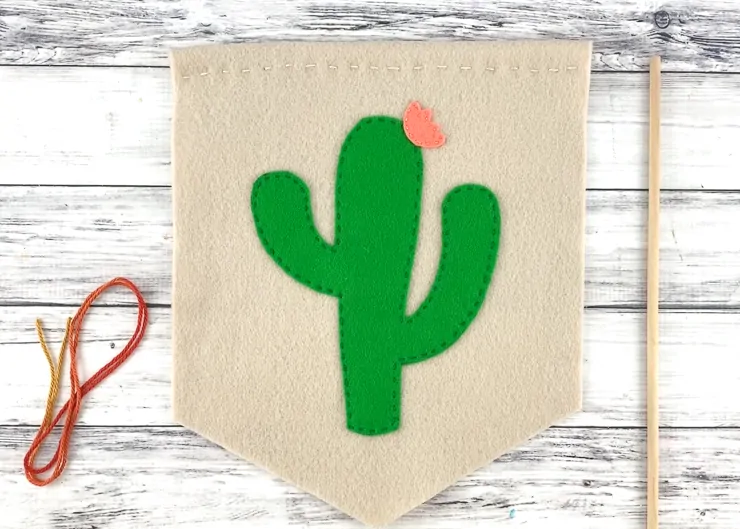 Once the cactus and flower have been appliquéd, insert your dowel through the pocket. Cut about 2 feet of yarn (use more or less to suit your tastes!) and tie it to the dowel to create a hanger. I wrapped the yarn around the dowel three times on each side to help secure it.
If you'd like, make a tassel or two and add them! I made one and my banner hangs just fine without slipping to one side. If you'd like to see process shots of making a tassel without watching the video tutorial, head on over to this post on how to make a boho market basket!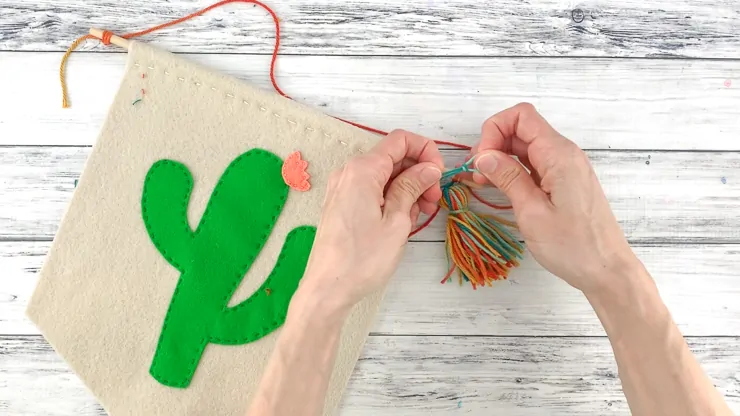 And there you have it! Your DIY cactus wall hanging is complete and ready to hang!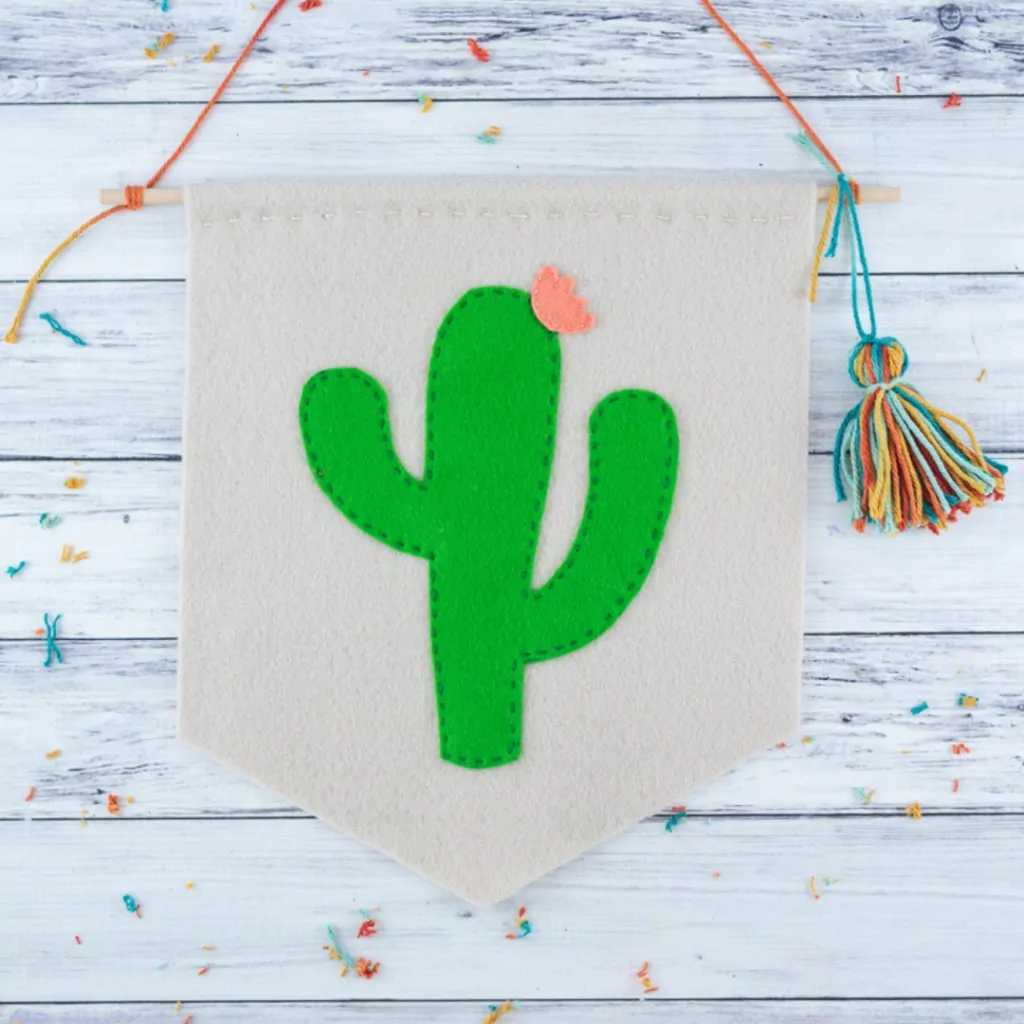 Video tutorial for felt cactus wall hanging
If you'd like to see the whole process, please check out this video with all the steps and extra explanations!
I really hope you enjoy your new felt cactus wall pendant as much as I enjoy mine! Please remember to Pin this post so you don't lose track of it!
More felt crafts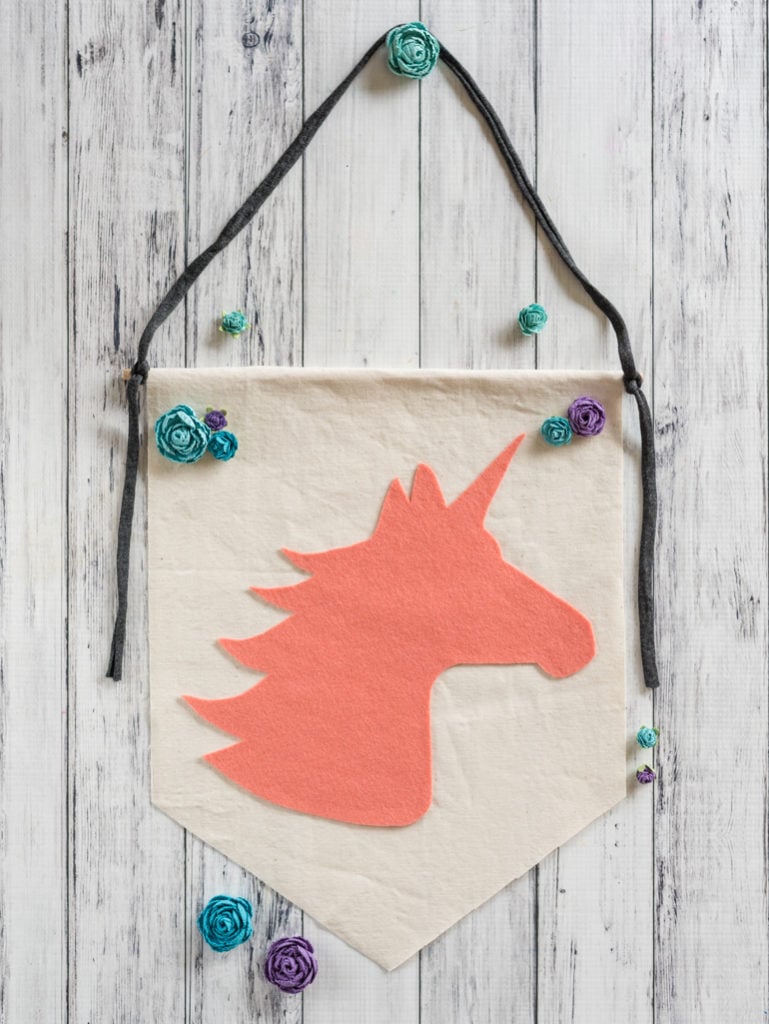 Felt tiki brooch, ornament, or bookmark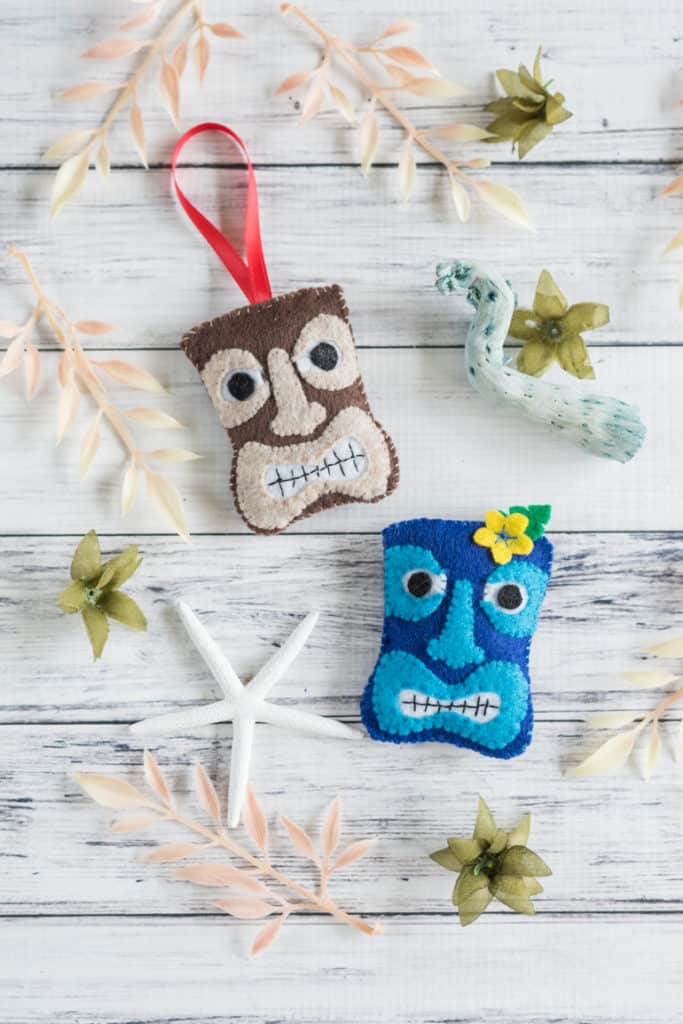 More Related Posts
[pt_view id="15d429e15n"]
[catlist search="tutorial" numberposts=4 orderby=rand excludeposts=this]