I promised in my post on free printable high contrast cards for newborns that I'd have more high contrast cards coming soon. Here some of them are!
Today I'm sharing free printable Christmas high contrast cards for babies. These cards are a little more detailed than the previous ones to offer a more challenging visual to a slightly older newborn. At this point, LG's eyesight should actually be slightly better than my uncorrected vision (yikes!), so I wanted to give her something a little more complex to look at. These high contrast Christmas designs are still fairly simple, though, and perfectly suited to young babies.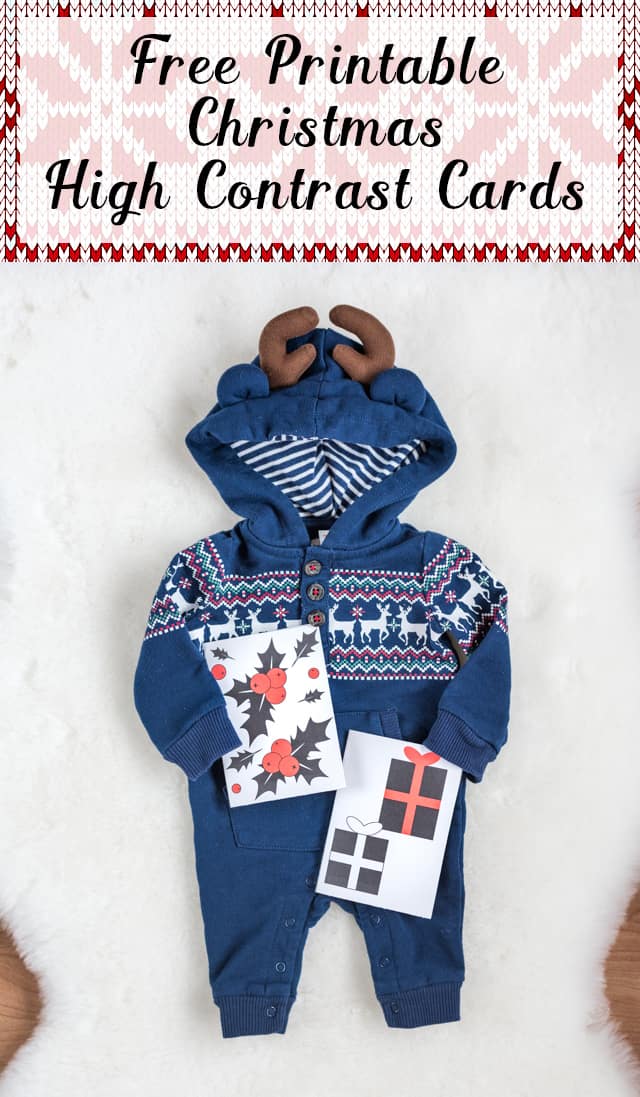 This post may include affiliate links, which means I may make a commission on purchases made through these links at no additional cost to you. 
The printable Christmas high contrast cards can be assembled just like the ones in my earlier post, or you can make each duo freestanding.
You can also, of course, cut the cards out individually to put them in a frame, tape them up, etc. if that's more convenient for you. High contrast cards are perfect for tummy time and side-lying time, diaper changes, and more.
Related read: journaling for new moms (benefits and how to find the time!)
How to use your high contrast Christmas printables
materials needed:
Print out your high contrast cards.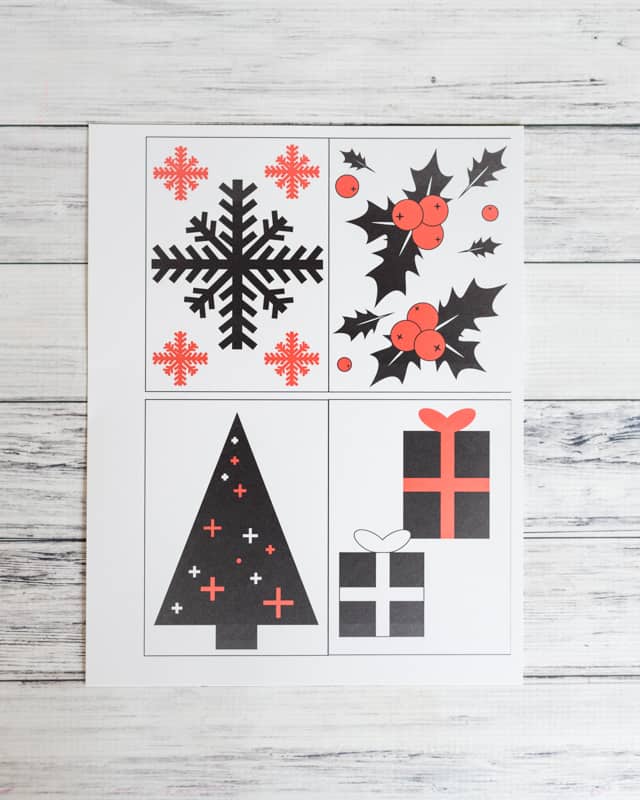 Trim them as shown, so that each pair remains connected (unless you want them separate!) and they have a tab. This helps them stand up and allows you to adhere the two pairs together "accordion style." Fold along the tab line and the center line, creasing firmly with a bone folder or the back of a metal spoon.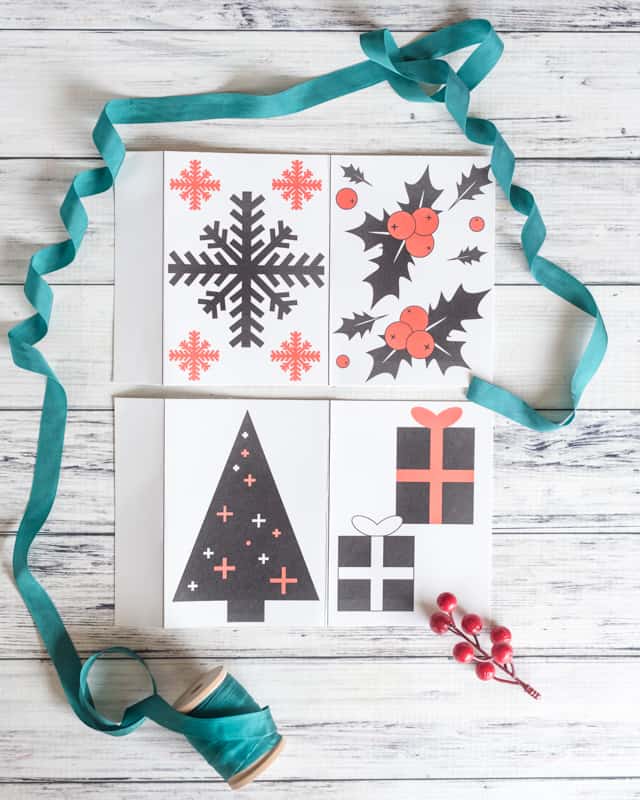 Your cards are ready to use! You can also tape or glue the tab of one card pair to the back of the other card pair to stand all four in a row, like this: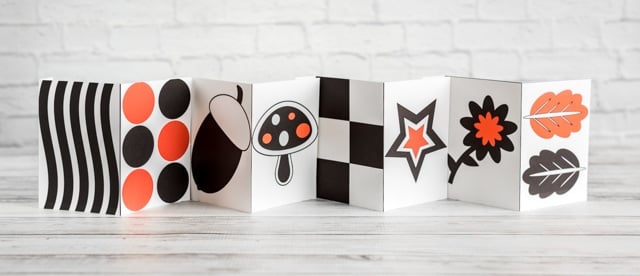 More high contrast card printables
Here are some simple high contrast cards for newborns.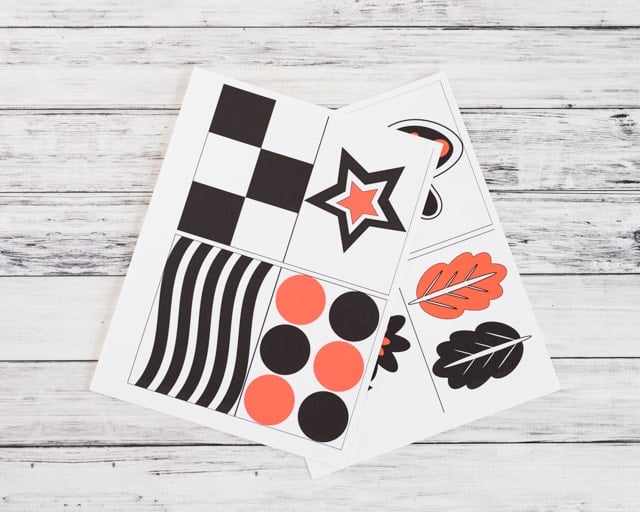 There are also slightly more complex high contrast cards for infants with printable nursery art!

I really hope the little one in your life enjoys these free printable high contrast cards as much as our LG does! I'll be sharing more high contrast printables next month, so if that's something you're looking for please be sure to check back in!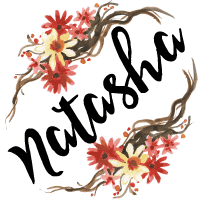 More Related Parenting Posts
[catlist search="parenting" numberposts=4 orderby=rand excludeposts=this]
SaveSave
SaveSave