Welcome to this collection of cute free printable holiday gift tags! These are tags I've made and personally used over the years. I hope you enjoy! I'll be adding more to the collection soon, so make sure to Pin this page and check back in!
There are super cute animal gift tags, hand drawn Celtic knot gift tags, Mele Kalikimaka Hawaiian gift tags, and more!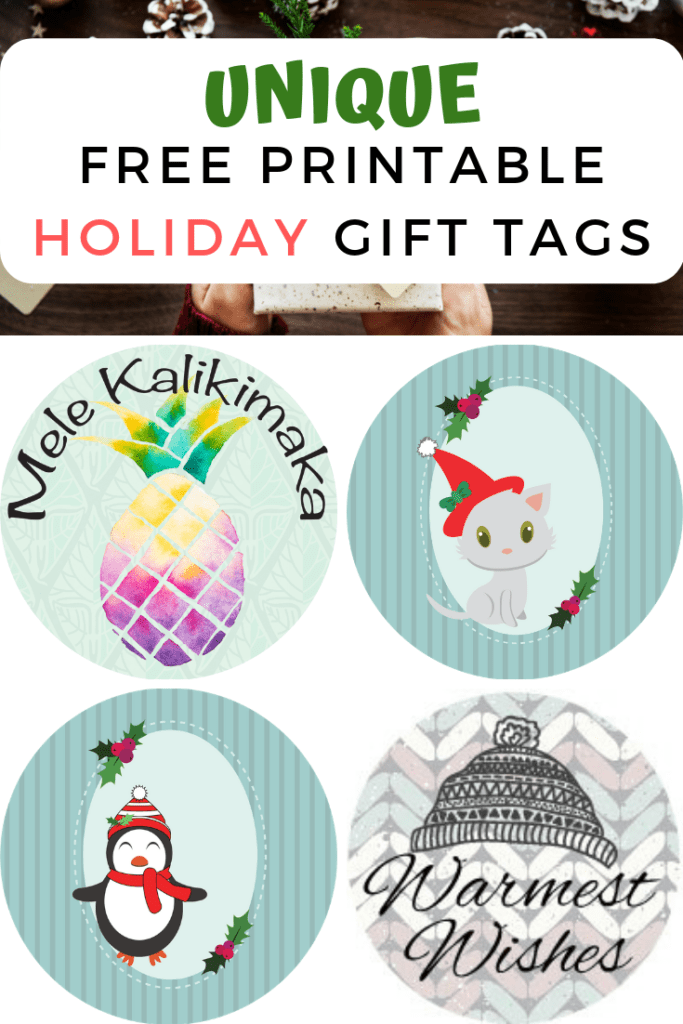 This post may include affiliate links, which means I may make a commission on purchases made through these links at no additional cost to you.
How to use your free printable holiday gift tags
All the printable gift tags are round, which means they're super easy to cut out with a 2.25″ or 2″ circle cutter. If you don't have either, you can always use a pair of scissors!
Make sure you print your gift tags on presentation paper for best results. Presentation paper is a heavyweight paper with a special coating for crisp, vibrant images.
Poke a second, smaller hole in top with a small hole punch or even a pair of scissors.
Add some baker's twine and your tags are ready to hang!
Happy Everything, Warmest Wishes, and Let is Snow! gift tags
Download these holiday printable gift tags on Google Drive here.
This file has the tags in both 2.25″ and 2″ diameters. The circles are actually slightly larger to make the designs easier to punch with a circle cutter.
[the_ad id="11052″]
Celtic knot gift tags
These colorful Celtic snowflakes are digitized from a hand drawn Celtic knot! The file contains both 2″ and 2.25″ options.
Download your printable Celtic knot gift tags right here!
Cute holiday animal gift tags
I love these adorable animals in their holiday sweaters! The file has three of each of the cat, penguin, and fox and the designs can be cut at 2.25″ or 2″.

Download these holiday animal gift tags here.
Mele Kalikimaka gift tags
I have two unique Hawaiian Christmas gift tags for you! These hibiscus Mele Kalikimaka gift tags were a favorite with Etsy customers when I included them as a freebie!

And the other has a hand painted watercolor pineapple! (As a warning – this file is BIG because of the pineapple is pretty high resolution. You may not be able to see a preview on G Drive.)

Alright, so these aren't printable, but I also have to share these super easy polymer clay gift tags! They look like ceramic, but they aren't!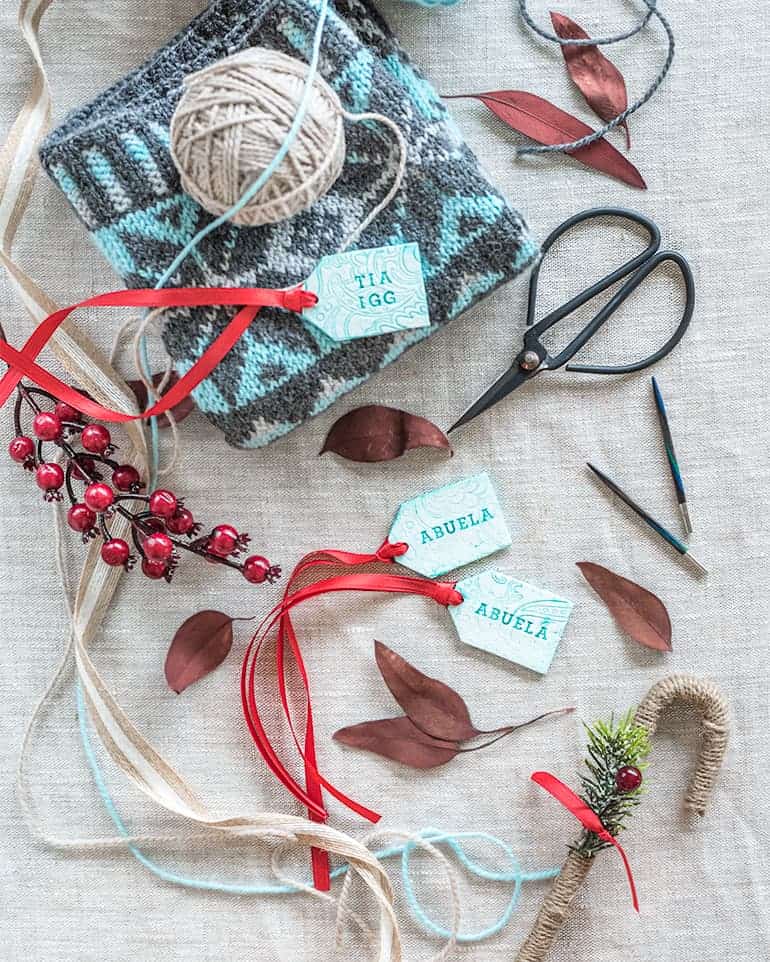 More Christmas printables