This post may include affiliate links, which means I may make a commission on purchases made through these links at no additional cost to you.
There are so many amazing military care package ideas on the internet (one of my favorite blogs for inspiration is Jo, My Gosh!).
The problem is, most of these ideas assume that the service member in your life is deployed on terra firma and can receive mail.
While you can technically send mail to someone on a submarine, and they might even actually get it at some point before homecoming, it isn't a sure thing. Packages can sit around for weeks or months waiting for a sub to pull into port, especially if the boat has a schedule change. If you want to make sure your submariner has something while on deployment, you have to send it with him. (Yes, I realize there are ladies on some submarines now, but the vast majority of the American sub force is still male, so please don't take offense!)
This makes care packages and half way night boxes (packages meant to be opened on the approximate "half way point" of the deployment) for submariners a little bit tricky. You can't bake up some biscotti and royal icing sugar cookies and mail them off a couple weeks in advance! I'm sorry to say it, but those home baked goods just aren't going to last three or four months in a box, no matter how air conditioned a sub is.
Plus, a lot of the posts detailing fantastic care package show USPS Large Flat Rate boxes. They're 12×12 and a piece of lovely scrapbook paper fits right in the bottom. Space is tight on a submarine, so our FRG said no to large boxes and that half way boxes needed to be in a Medium Flat Rate box (or shoebox, but that nice flat rate box is free!). There go perishable goods and conveniently pre-cut patterned papers! So what's a MilSo (or parent, sibling, friend, caring pen pal) to do for his/her submariner? Break out the wrapping paper, Mod Podge, and tape. =)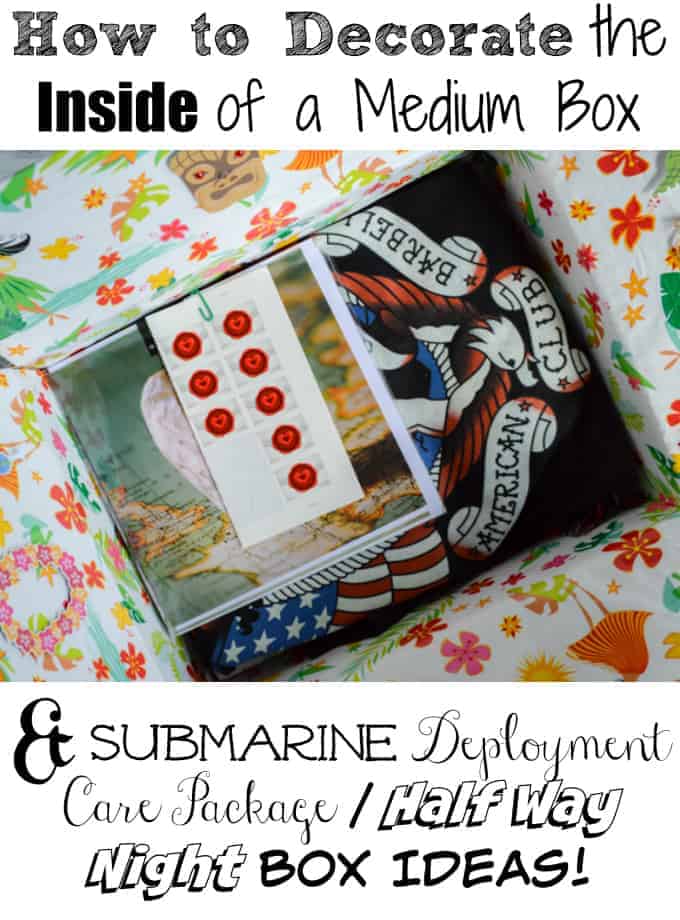 If you're not looking to make a deployment care package box, you can still keep reading. This same technique can be used decorate any box you need to mail or carry on a trip. College care packages, mailed birthday presents, hand carried house warming gifts – the list goes on!
Materials needed to make a "half way night" care package
Medium flat rate box
Wrapping paper
Scissors
Mod Podge
Flat paint brush (a 1/2″ brush is perfect!)
Ruler or quilting square
Clear packing tape
Stickers, markers, etc. to decorate as desired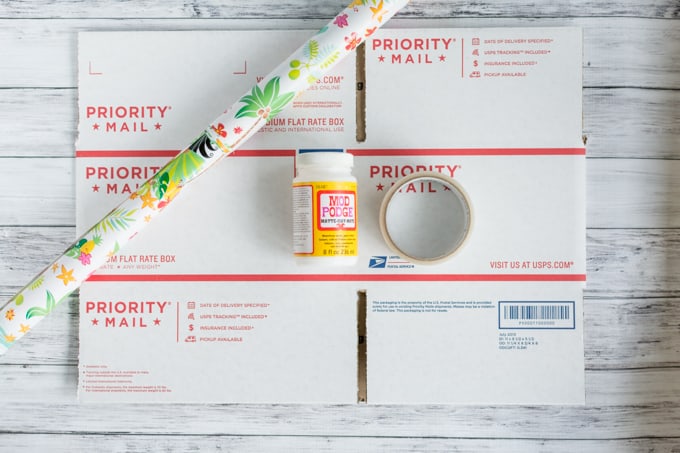 How to decorate the inside of a care package box
Before we get into the tutorial, please allow me to apologize for the pictures. I don't have a photo of the paper application process because I don't have four hands! It sure would be handy for crafting, though…
1. Take a look at your box. You'll notice it is held together with a tab that runs most of the box's height along the inside. Carefully pry this loose and unfold the box.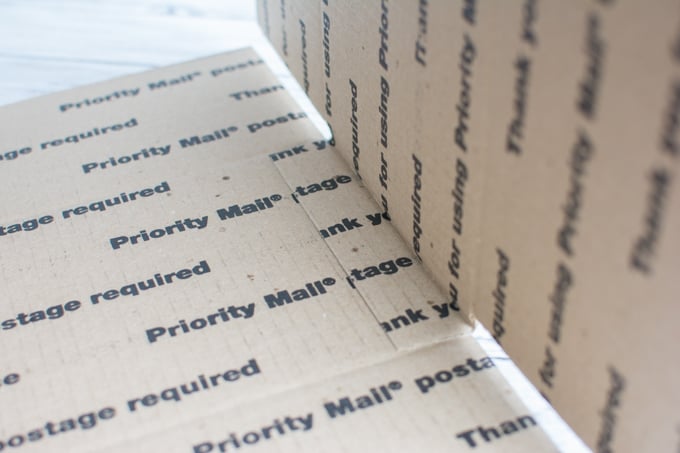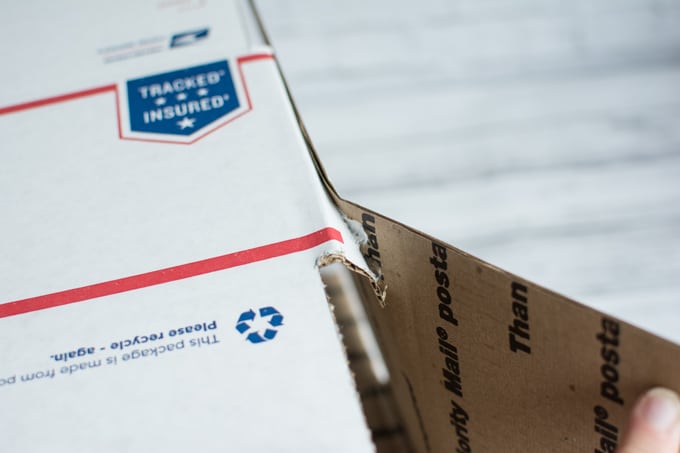 2. Lay the box flat on the floor or a table and then unroll the wrapping paper. The the paper so it is the correct length and width for your box, not including the tab. It doesn't need to be papered! If you're using a medium flat rate box, you'll need a rectangle 14.5″ wide by 39″ long.
3. This is the trickiest step, but don't panic! Just work carefully and everything will be fine. Get your Mod Podge, paintbrush, and ruler ready. You're going to paint the Mod Podge onto the box a little at a time, then lay the paper down and press it flat by running the ruler along it. Start at one end and line the paper up with the box's edges as closely as possible, then continue working a couple inches at a time until you reach the other end of the box. Use enough Mod Podge to keep the paper adhered to the box for a couple months, but don't just slop it on there or you'll end up with very warped paper.
4. Once the entire box is papered, fold the box in half along a pre-exiting crease. Two of the creases will be folded and the other two flat. After a minute or two, shift the box so the previously-folded creases are flat and the creases that were flat before are now folded. Check out the photos below!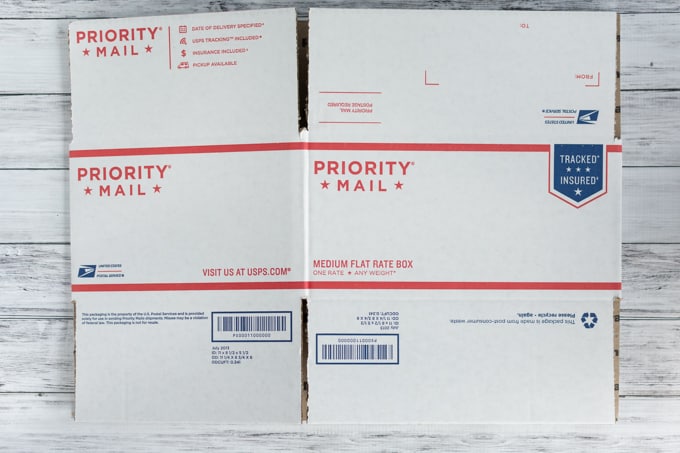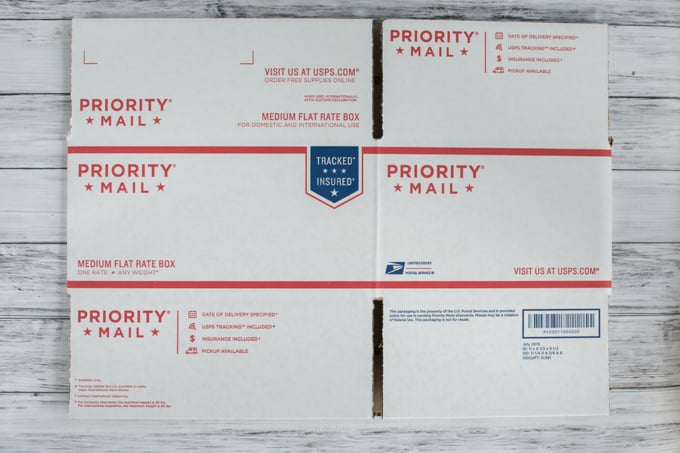 Repeat this process a couple of times then allow the glue to dry for at least an hour or so. I recommend keeping the box folded in half during this time and pressing it under a light weight using a couple of books. I know this step seems a little silly, but if you allow the box to simply lay out flat while the Mod Podge dries, the paper is more likely to buckle with you refold the box.
5. Cut away the extra paper between the box's flaps.
6. Use your packing tape to seal all the box's edges. Adhere half the tape's width to one side of the open edge, then fold it over the edge and onto the other side. This is really important if you want the paper to stay put instead of peeling off!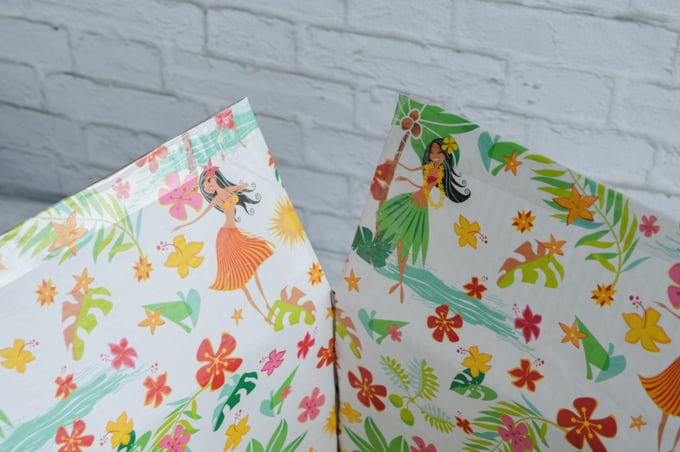 7. Reassemble your box. Start by taping the opened-up side back together, but tape the tab on the outside of the box (instead of the inside, where it was). Assemble the rest of the box as usual.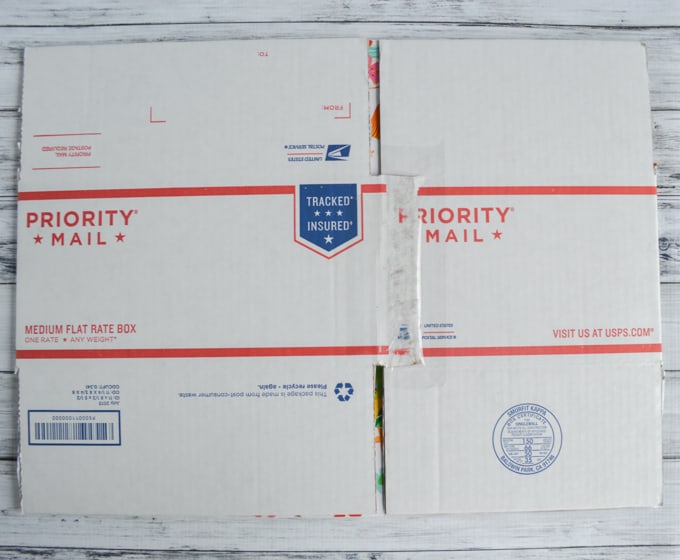 8. Now you're ready to decorate! I used lots of 3D Hawaiian stickers, but stickers, markers, and even paint can work. Don't forget about the outside of the box, too! If you use 3D stickers like I did, make sure they're on the areas where they won't get squished by the other flaps once you tape the box up. I placed stickers all along the shorter flaps, but just along the middle of the longer flaps.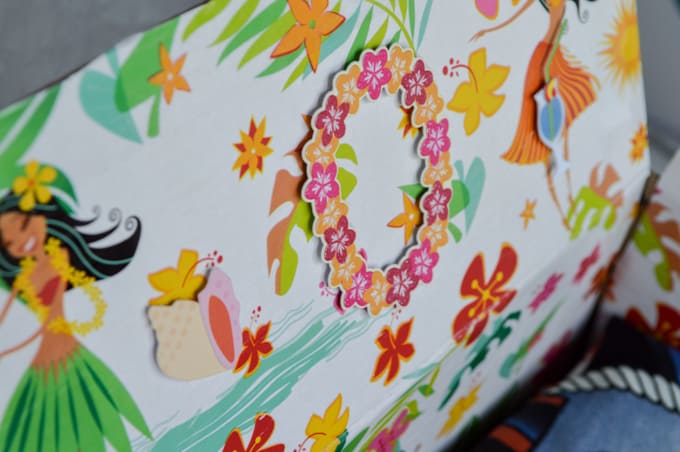 9. Your box is all decorated and all you need to do now is pack the loot!
Ideas for what to include in a half way night care package
What you put in your care package is really up to you, but here are some things that I heard other wives say they were including or that I included myself.
Girl Scout cookies (I personally didn't do this – I gave him his cookies ahead of time! But I know many of the guys do have cookies in their boxes)
Page protectors (one wife said she heard that they got to be 'like gold' further into the deployment)
Photos/photo albums
New pens or ink refills for favorite pens
Books/magazines
Games (new deck of cards, dominoes, cribbage, etc)
Random small personal care items like ChapStick, nail files/clippers, floss, etc.
Fun little items or toys, like small Legos or this sticky notes, luggage tags, a lanyard, etc. featuring a favorite character.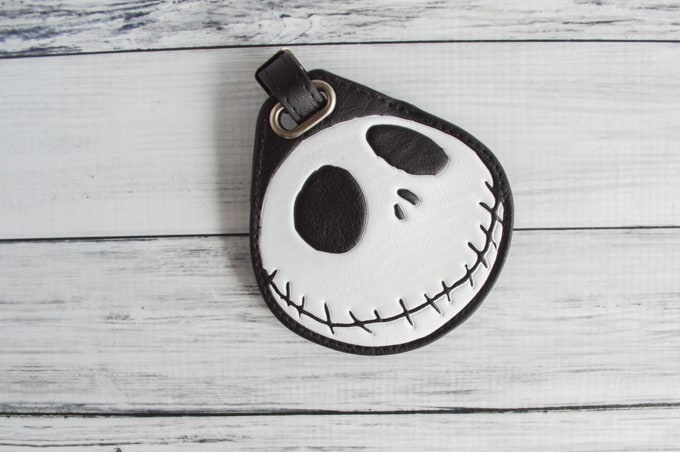 DVDs or video games
Stationary/cards with stamps. When the boat gets a 'mail drop,' they can actually send mail back off, as long as it's stamped and ready to go. They can also send mail during port visits.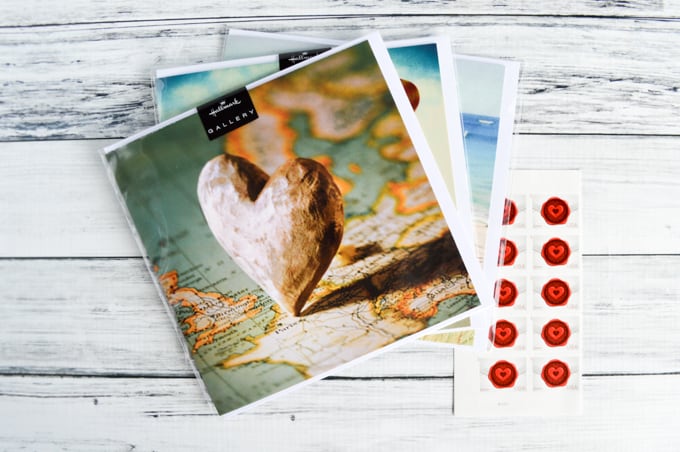 Coffee, tea, or other relatively non-perishable, non-breakable treats.
Fun socks, t-shirt, etc. that will make him smile
CDs or DVDs of photos
Things to not pack in a half way night box/care package
Anything pressurized (like a can of shaving cream)
Perishable snacks
Breakable items
Flash drives or memory cards (these may be allowed on a surface vessel, but we were informed we couldn't send any to our submariners)
Dangerous/hazardous materials (of course!)
Other things to consider when packing
Make sure to package the items in a way that minimizes shifting around so your beautiful decorating job doesn't get ruined! You also want to make sure a box of dominoes doesn't crush the Girl Scout cookies, for example. I packed in layers, making sure to put something non-breakable (coffee) as a barrier between the game and other items.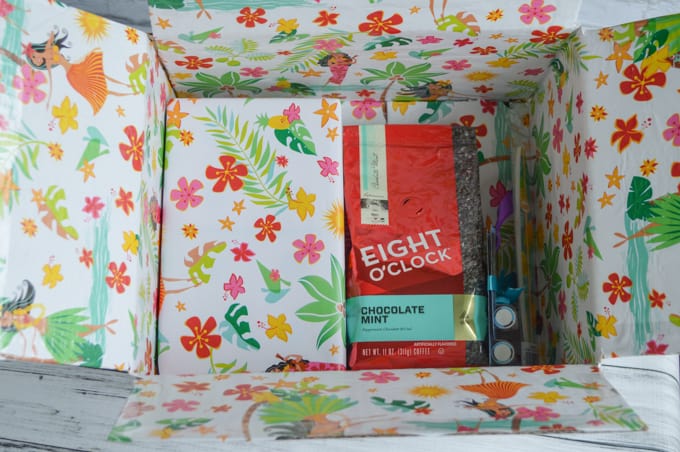 Consider how to keep any cards, photos, letters, etc from being crumpled. I placed a layer of items on the bottom, then used a t-shirt to separate the paper goods from the assortment of objects below. There's actually a second shirt in his box, too, that's also weightlifting-themed. I went on a mini shopping spree at Life as RX because they have some of the coolest shirts around.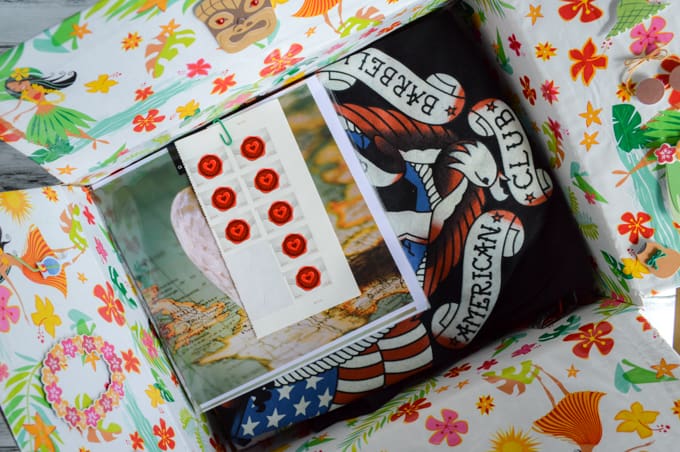 If you're packing a box for someone on a submarine, remember that plastic trash is a problem for them. They try to minimize plastic waste, so consider removing extra packaging from items before packing them in the box.
And there you have it – my best suggestions for how to create decorated care packages for submariners!
What types of items do you send in care packages and how do you help the contents stay fresh and undamaged until the box is opened?