This free printable Christmas word search is a fun, low-prep activity to entertain your kids while you're busy or to enjoy as a family. Pick from 7+ Christmas word search options – all with an included answer key!
I've always loved word searches. I have a technique for solving them and I love to see how quickly I can find all the words! This holiday-themed word search has 20 words to seek and find so it can keep even the most avid word search fan busy for at least a few minutes. 😉
This post includes affiliate links, which means I may earn a small commission on purchases made through links at no additional cost to you.
Tips for using free printables
As a busy parent, I hate doing the same thing more often than I absolutely have to!
That's why I love page protectors and dry erase pockets for printables.
Slip the printable in, let your child use a dry or wet erase marker, and you can reuse the printable time and again!
Kids love doing the same thing multiple times as they try to master the skill. You can also tuck the printables away with your holiday decorations and bring them out again next year!
Dry erase pockets are basically super strength page protectors. They're a lot more durable for repeated use.
Clipco Dry Erase Pocket Sleeves Assorted Colors (6-Pack)
VERSATILITY - This pack of 6 dry erase pocket sleeves or worksheet sleeves are perfect for protecting and reusing student worksheets. Measuring 14...
COLORS - In this pack you will receive 1 blue, 1 yellow, 1 orange, 1 green, 1 red and 1 pink sleeve
HIGH QUALITY - Made with high grade plastic and double sewn edges these worksheet sleeves are made to last. Features a convenient marker pen holder...
If you really want to protect your printables, grab an at-home laminating machine. They pay for themselves in about 10-20 uses, compared to going to a copy shop, and you don't have to drag your kids to the store!
Amazon Basics 9-Inch Thermal Laminator Machine
Laminates documents up to 9 inches wide; compatible with letter, legal, business-card, and photo-size papers
Works with any 3 mil or 5 mil laminating pouch; note: mil refers to thickness of lamination film
2 heat settings: 3mil (best for normal documents, photos, and card stock) and 5mil (best for thinner papers)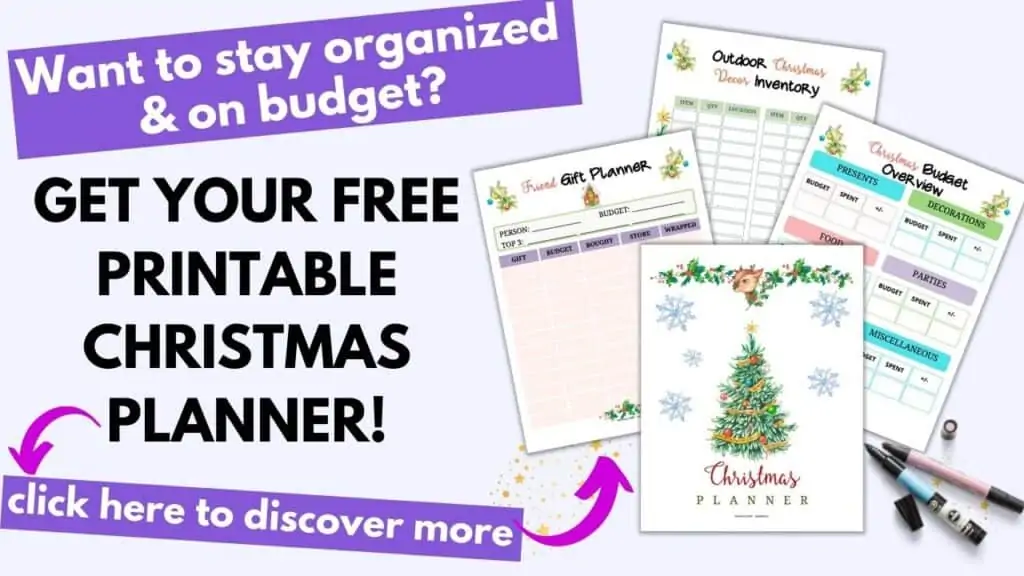 Free printable Christmas word search
Y'all know me – I can never make just one version of anything! That's why there's a full color version of this word search with a Christmas tree background and an ink-saving black and white version.
Both word searches feature 20 holiday words to find:
Angel
Bells
Candy cane
Carol
Christmas
Decorations
Elf
Family
Holly
Lights
Merry
Ornament
Presents
Reindeer
Santa
Star
Stockings
Tree
Wreath
Yule
Words may be forwards, backwards, and diagonal. They may also share letters with other words.
These printables are all free for personal use.
This means you can print and use them for yourself, your family, your classroom, your work party, etc. You are not licensed to redistribute or sell the digital files or print outs to others. Please just send your friends and coworkers to this page so they can download their own copy!
The files are on Dropbox and should start to download automatically, but you may need to authorize downloads from Dropbox if asked for permission.
Related: Free printable Advent word search
Here's a look at the full color Christmas word search puzzle:
Related: Free printable Christmas bingo
Here's the ink-saving black and white Christmas word search. They're the same puzzle, but this one saves your colored ink! If you'd like more unique puzzles, keep scrolling for more options.
Related: Free printable Christmas light templates
Christmas word searches for kids
Then there are at the 7 Christmas shaped word searches for children!
The shaped word puzzles include:
A Christmas ornament
A gingerbread boy
A mitten
Two sleds
A stocking
A Christmas tree
These word puzzles are easier and make a great no-prep activity for children. The words can still be hidden diagonally, but they aren't backwards and the words don't share letters with other words.
More Christmas printables & Resources
Free printable Christmas tree coloring pages