This post may include affiliate links, which means I may make a commission on purchases made through these links at no additional cost to you.
Let me begin by admitting that nothing can truly compare to slow-roasting a pork shoulder or whole hog, but sometimes it just isn't feasible. Maybe you don't have a huge outdoor cooker, or maybe it's that you don't have the time to babysit a roast in the oven all day.
We oven-roasted a sizable chunk of pork for Christmas dinner and it was amazing, but it took us about 8 hours from start to finish!
Papi Chulo kept begging for pork, though, so I decided to find a way to make an easier lechon asado in the slow cooker. It doesn't have the nice, crusty exterior and pork tenderloin has a relatively mild flavor, but he loved it. If you're looking for a tasty meal that's ready when you are, keep reading to discover how to make slow cooker lechon asado.
Slow cooker lechon asado recipe
I honestly think this is the easiest recipe I've ever posted on the blog. It's so incredibly simple that I had to stop and check over it to make sure I hadn't left out any steps! Take a look for yourself and see:
Yield: 4
Slow Cooker Lechon Asado with Pork Tenderloin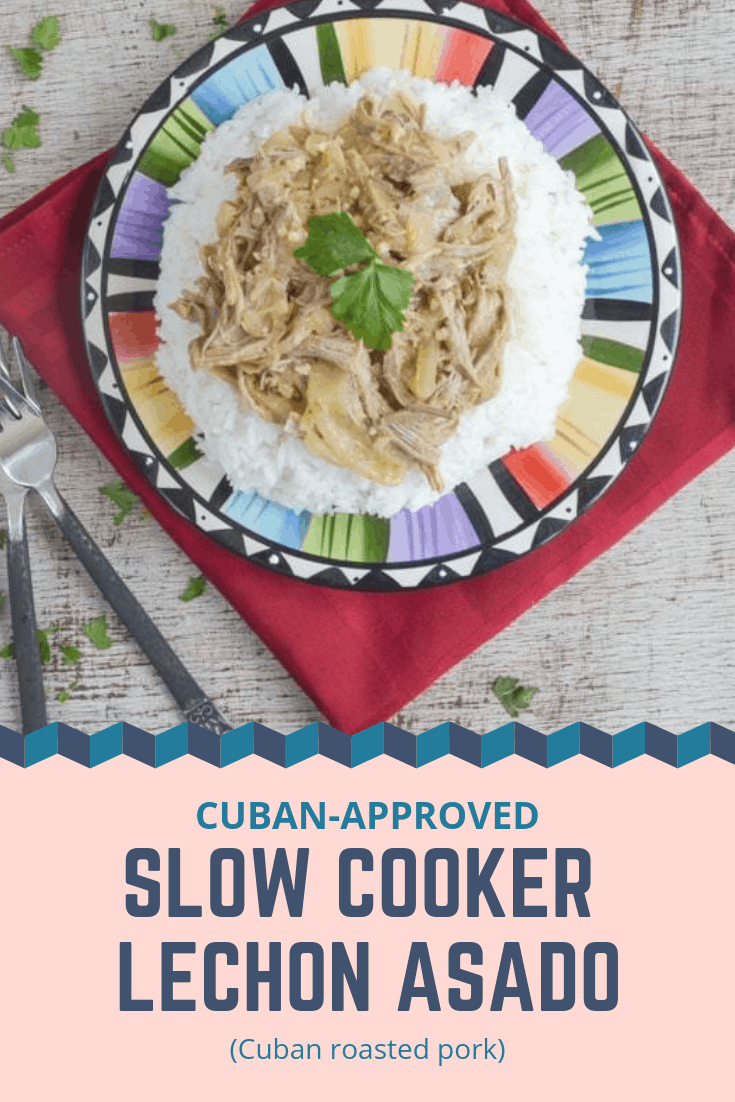 Ingredients
1 pork tenderloin
3/4 cup of orange juice
¼ cup of lime juice
1/4 cup of olive oil
4 cloves of garlic
½ a teaspoon of salt
1 teaspoon of cumin
1 teaspoon or dried oregano
1 teaspoon of freshly ground black pepper
1 medium-large white onion, sliced thin
Instructions
Trim the silvery sheath from your pork tenderloin and make a couple dozen inch-deep slits in the meat with a knife point.
Combine all ingredients except the pork in a medium bowl and whisk to combine.
Transfer the marinade to a gallon ziplock bag and add both the pork tenderloin and sliced onions.
Marinate in the fridge for at least two hours, flipping every hour or so.
Transfer the bag's entire contents to your slow cooker and cook until the meat is tender and pulls apart easily with a fork. This should take about 4 hours on high or 6+ hours on low.
Either remove the pork from the slow cooker to shred it with two forks and then add it back to pot, or simply shred it in the slow cooker.
Serve over rice and enjoy!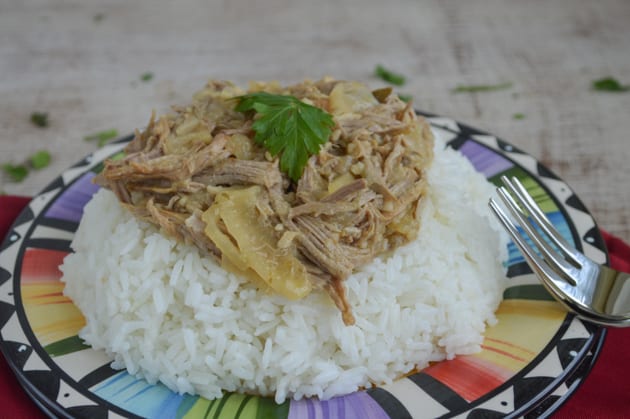 As I said above, cooking the pork this way doesn't give you those awesome crunchy bits, but I found a way to simulate them a little, if you're willing to put in a few more minutes.
Once the roast is finished, carefully remove the pork and shred it. Then heat two tablespoons of butter in a large skillet on medium heat. Once it's melted, add the shredded pork and allow it to brown for 4-5 minutes, stirring occasionally, or until you're satisfied with the results.
This dish keeps fairly well, and usually tastes even better the second day after its been left to soak longer in its juices.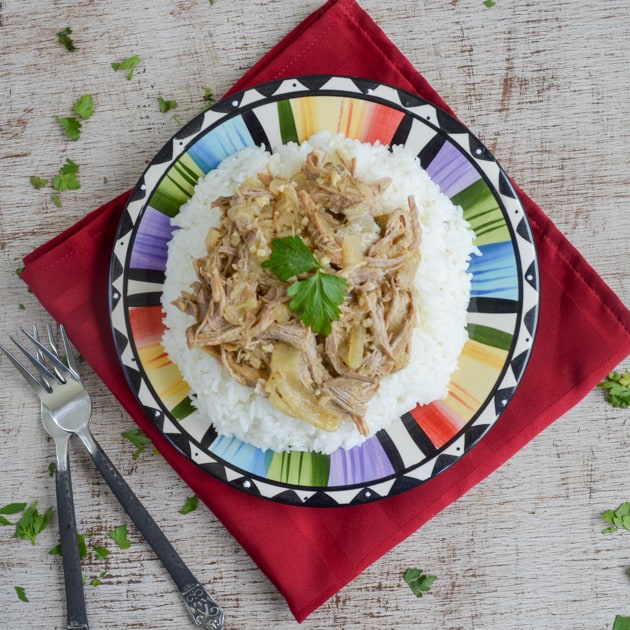 Of course, you can make it even tastier by serving your lechon asado with a mojito, the one adult beverage Papi Chulo adores!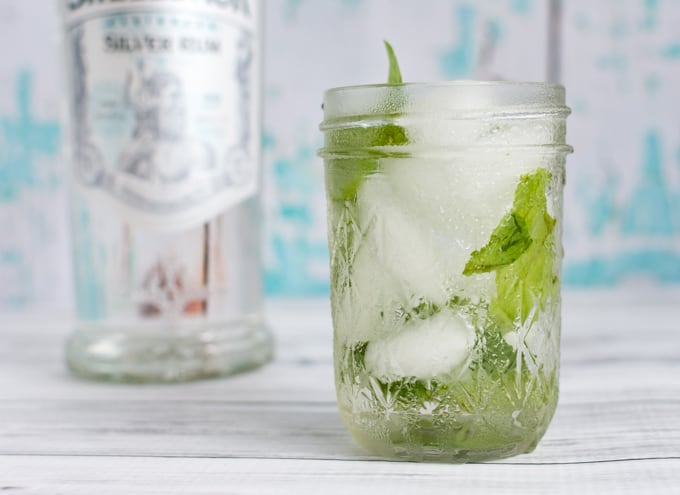 If you enjoy simpler versions of Cuban classics, you'll also like this mojo pork tenderloin! It's been a reader favorite on The Artisan Life for years.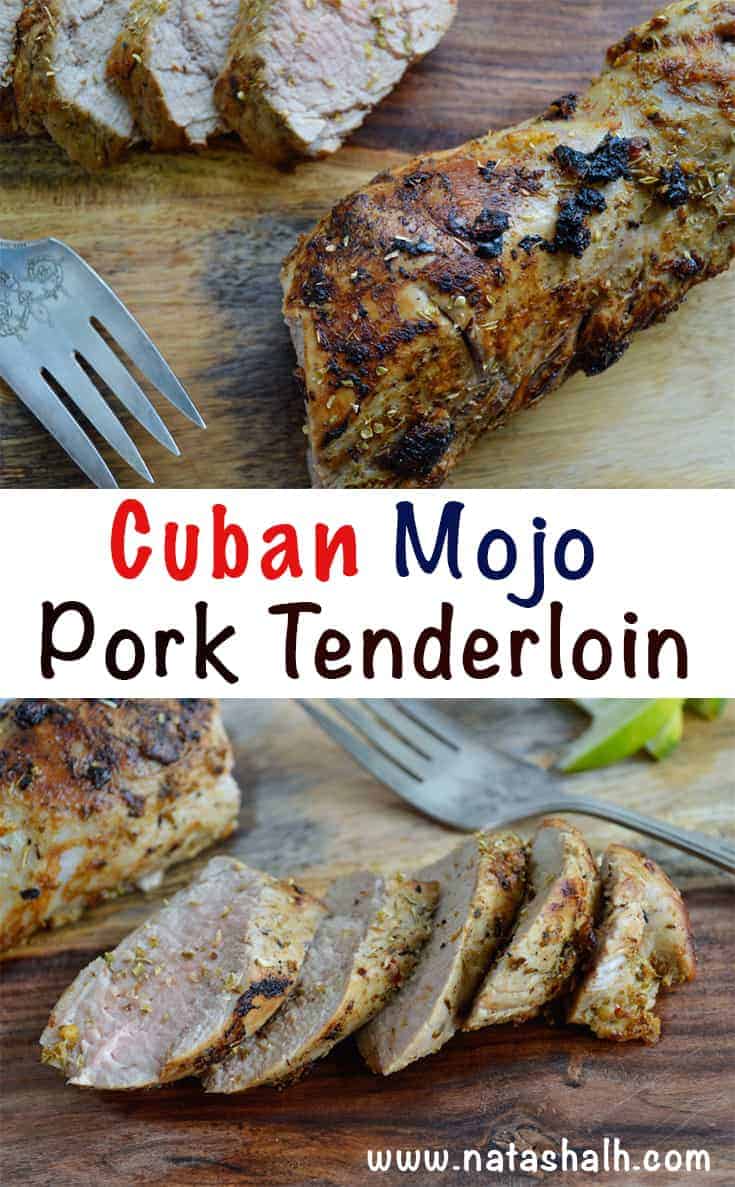 These weeknight Cuban black beans are also great for busy nights!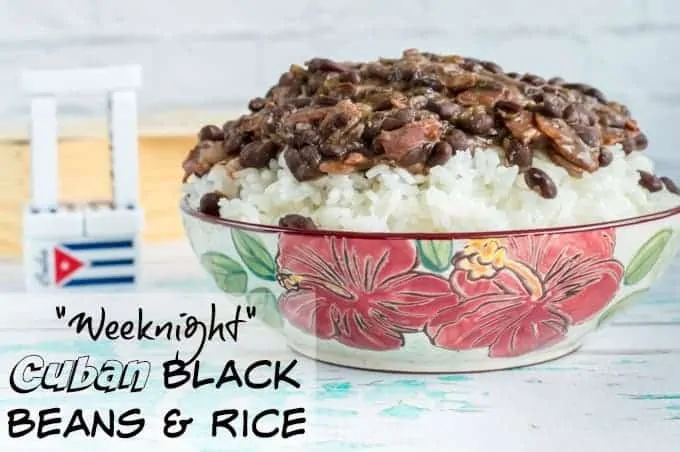 What's your favorite slow cooker meal to have ready in time for supper while you're busy?