Our LG's due date was Halloween and I'm a November baby, so fall always feels special in our family!
Today I'm sharing the best books for toddlers about Halloween and pumpkins to help you celebrate our favorite season.
I made sure to avoid books with super flimsy flaps or that could be scary for young children. (If you want non-Halloween books, please check out this post of toddler books for fall!) I hope you enjoy!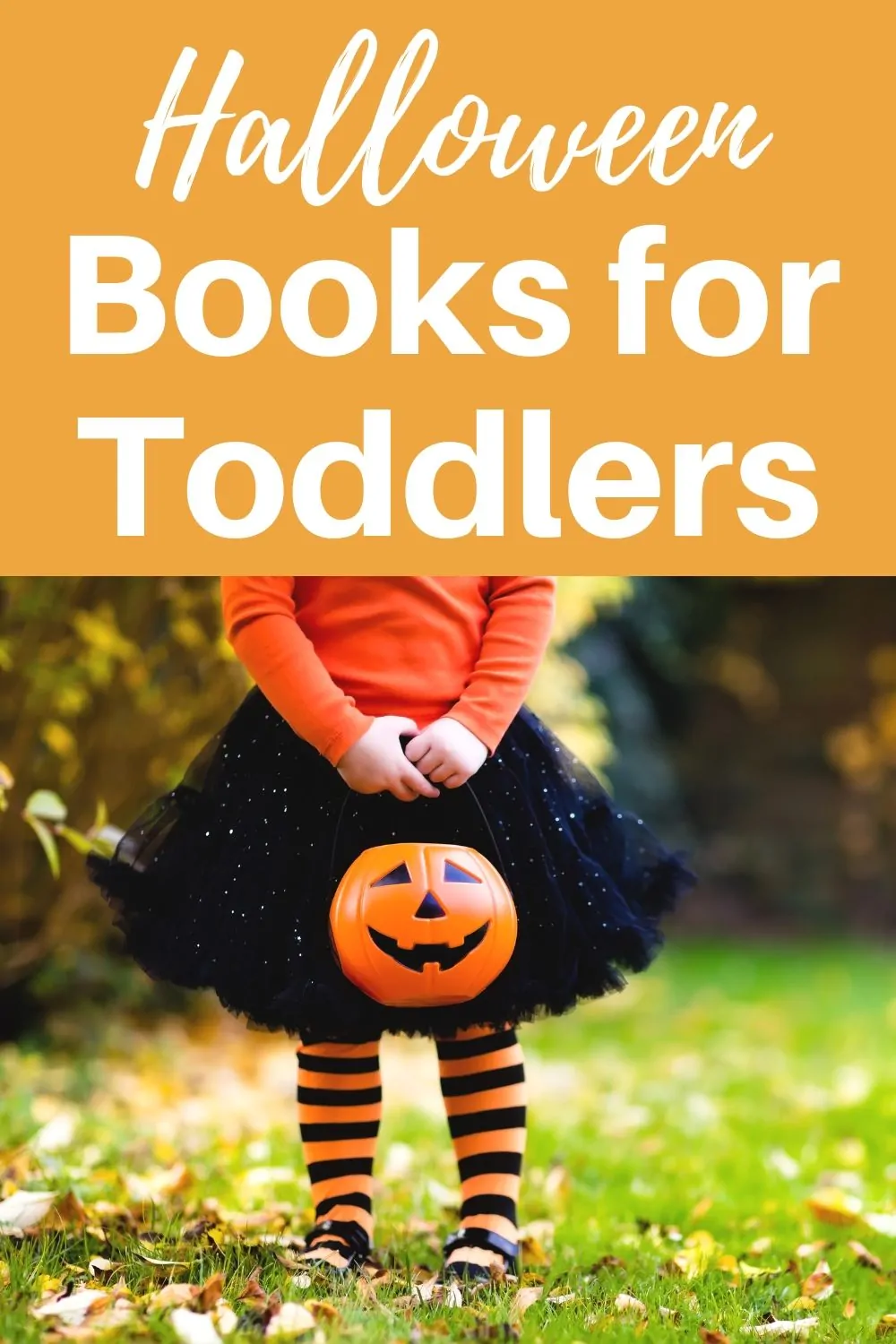 We do have toddler books with paper pages, but all of these are board books. I really prefer board books because they're easier for young hands to use independently and they're more durable.
Although many of these books certainly aren't Montessori-friendly, I've found a few more "realistic" books to include for families that would rather not introduce fantasy to their toddlers.
These books is broken into two main sections: books with sensory elements and flaps and plain board books. You can use the navigation menu or scroll through the whole post!
This post includes affiliate links, which means I may make a commission on purchases made through links at no additional cost to you.
Tips for reading to toddlers
Toddlers can be a tough crowd to please! We all know that it's important to read aloud to children from birth, but it can be challenging to read aloud as much as you'd like.
Here are a few of my favorite tips for a successful read-aloud with your toddler:
Get animated. Use different voices, emphasize words, and/or make silly faces. (This works really well with Halloween books!)
Being animated helps reading be more engaging and shows your toddler that reading is fun. For example, in a book that features bath time, we practice looking up when the main character gets her hair washed.
Don't make them sit still. Toddlers are basically incapable of sitting still. Don't try to force them to sit quietly while you read.
Stop and talk about the illustrations. You can point out features in the illustrations, ask them to point to known items or animals, etc. You absolutely do not have to read the book cover to cover nonstop!
Let them turn the pages. Young children can turn pages long before they can actually read. Having your toddler turn the pages helps keep them engaged in the story. (This is one of the reasons I prefer board books!)
Read the same book over and over again if they want you to. I know it can be boring for you as the adult, but try to read your child's favorite book for the zillionth night in a row if that's what they want. Talking about the illustrations and asking questions can help make the experience a bit different/less repetitive for you.
Sensory and lift-a-flap books about Halloween
Baby Touch and Feel: Halloween is unique because it features actual photographs, not illustrations. Every page has some sort of sensory element or sparkly foil, which is nice. (A lot of sensory books only have touch/feel elements on about half the pages.) The photographs make this book a more Montessori-friendly choice.
Baby Touch and Feel: Halloween
Little Blue Truck's Halloween has the illustrations you expect from a LBT book and flaps to lift. Although it has a fair amount of text for a board book, it doesn't have quite the same staying power and life lesson as the original story. It's still a nice seasonal book to keep in your rotation, though.
Little Blue Truck's Halloween
If you enjoy Karen Katzen's books, you'll want Where is Baby's Pumpkin? Baby is dressed as an adorable black cat and looking for her pumpkin!
Where Is Baby's Pumpkin?
Board books about Halloween and Pumpkins
Did you know that Tommy dePaola has a book about Halloween?! You can share his characteristic illustrations with even the youngest baby or toddler with My First Halloween.
My First Halloweenwo
Tasha Tudor is another favorite children's illustrator. I was so excited when I saw her Pumpkin Moonshine available as a board book! (Don't worry, it's not about bootleg liquor – it's about pumpkins and jack'o lanterns.) I LOVE Tasha Tudor's stories and illustrations. They're so beautiful and the story is a great introduction to pumpkins and jack o'lanterns without being even remotely scary.
Although it has illustrations instead of photographs (so super strict Montessori families may not approve), I think this is a pretty Montessori-friendly option.
Pumpkin Moonshine
Llama Llama Trick or Treat is perfect for fans of the Llama Llama series. It has the flowing, rhyming sentences and the cute illustrations you expect. The Llama Llama board books always has a bit shorter story, which is perfect for younger toddlers and shorter attention spans.
Llama Llama Trick or Treat
You're my Little Pumpkin Pie is a cute book with peek-through cut outs and pretty illustrations.
You're My Little Pumpkin Pie
Biscuit Visits the Pumpkin Patch is more Montessori-friendly than many of the other books in this collection.
Biscuit, a dog, goes to a pumpkin patch (and makes a new friend), but he acts like a dog. The narration and story are provided by the girl, not the dog, which is why it's a better choice for Montessori households. The illustrations are nice and the simple story is great for toddlers (and is a good book for your little one to practice independent reading with later!)
Biscuit Visits the Pumpkin Patch
I really like the Lil' Libros books and La Catrina is a fun one for toddlers who are learning about emotions. The Day of the Dead is not the same thing as Halloween, but I wanted to include it, anyway.
Like all the books in the series, the text is simple and bilingual. I love that these books are designed around Hispanic cultural themes. So many Spanish books for toddlers are just translations of the same books you already have in English. In fact – I haven't found any other Spanish language board books that feature Hispanic themes. If you know of any, please let me know! I'm always on the lookout for more Spanish books for my little Latina.
La Catrina: Emotions
In Spookie Pookie, Pookie the pig tries on Halloween costumes (and finds something to dislike about virtually every one). It's a good, non-scary introduction to the holiday and one of the first things your child gets to do for the holiday: dress up in a costume.
Spooky Pookie
Eek! Halloween! has Sandra Boynton's characteristic style of illustrations. The chickens are worried about the new things they see (like a jack o'lantern) and it's a good introduction to Halloween ideas without being scary.
Eek! Halloween!
The Itsy Bitsy Pumpkin rolls his way past a variety of Halloween things until he finally makes it home.
The Itsy Bitsy Pumpkin
Although I prefer classic Pooh, Winnie the Pooh's Halloween Pumpkin is a fun book for toddlers. It features Disney-style Pooh illustrations and each character has a page in the story. The rope handle is perfect for toddlers to carry around!
Pooh's Halloween Pumpkin
The Legend of the Great Pumpkin is a fun way to share this Peanuts classic with your toddler! The book does have more text than a lot of board books, so it is better suited to older toddlers and preschoolers.
The Legend of the Great Pumpkin
I truly hope you've enjoyed this collection of my favorite non-scary Halloween board books for toddlers!
If you have any other favorite Halloween board books that I've missed, please let me know in a comment below so I can check them out!
Don't lose track of this post – Pin it now!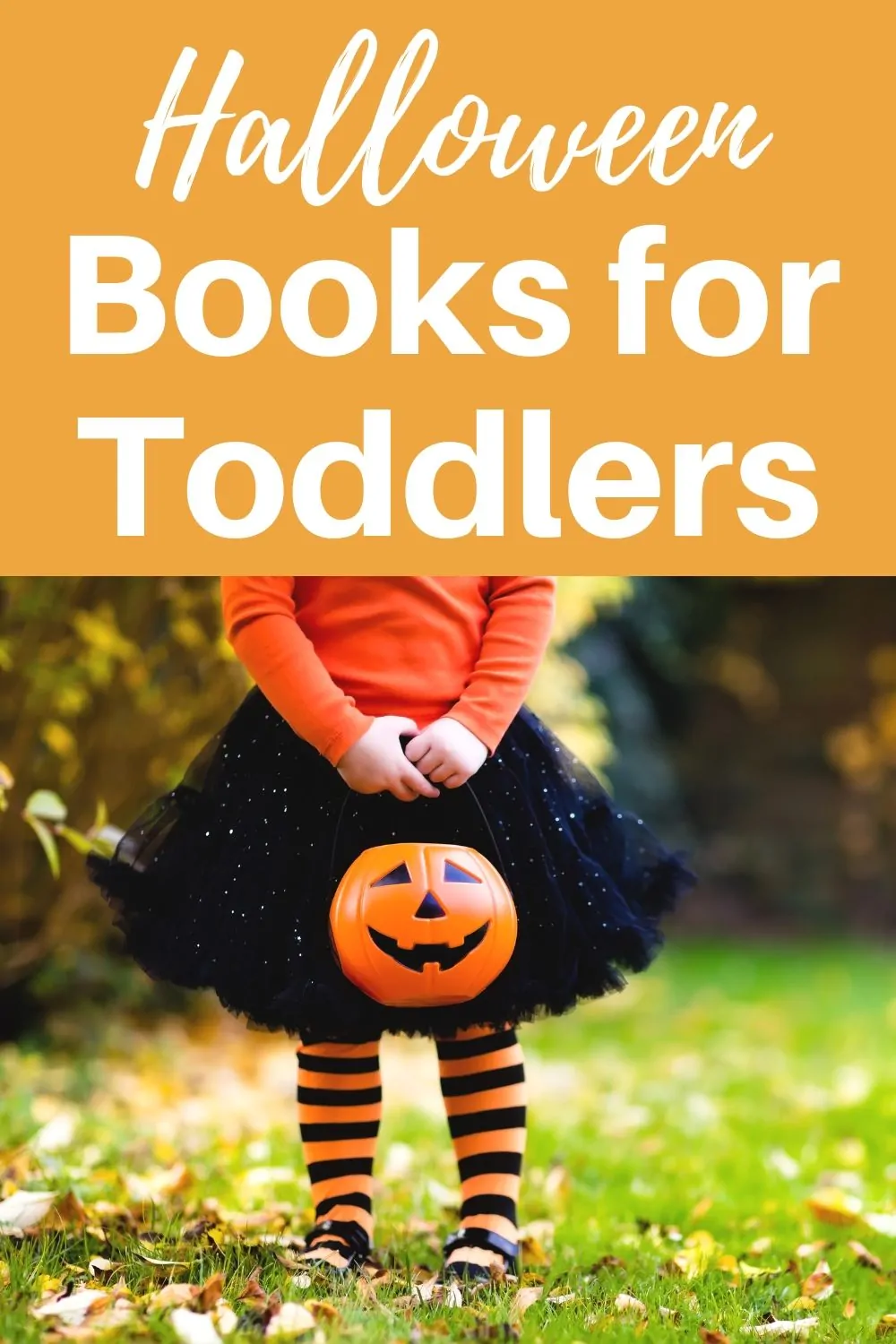 More books for toddlers
Awesome fish books for toddlers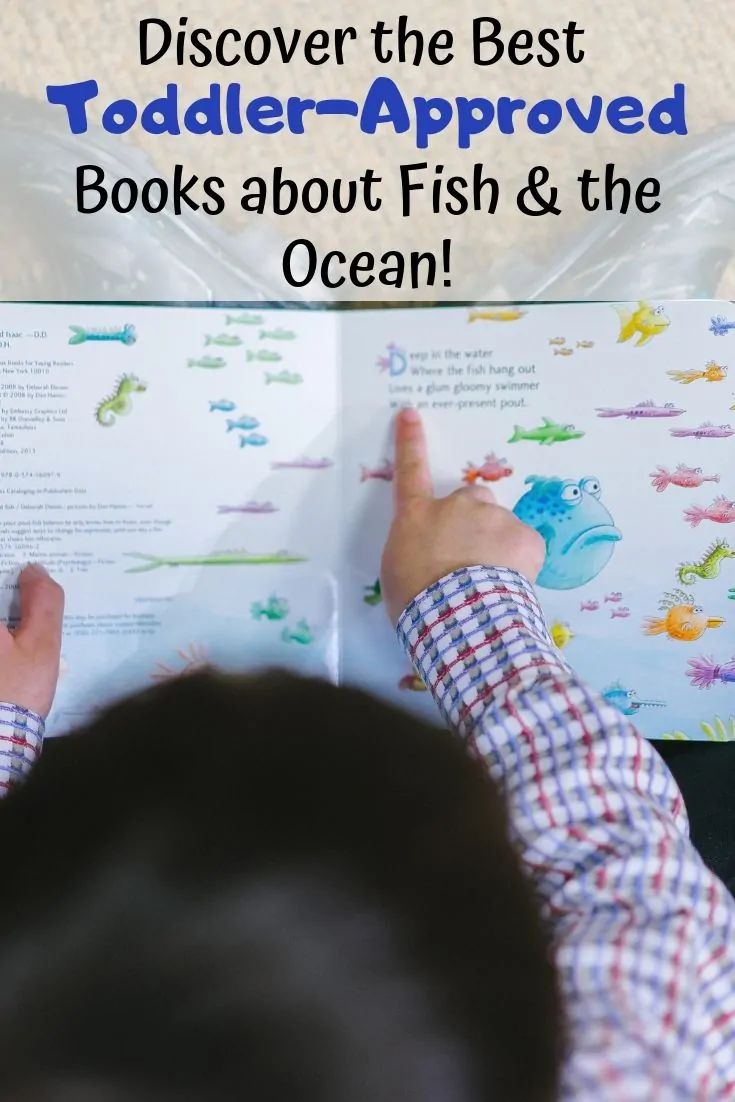 The best books about animals for toddlers