Fall is an exciting time to be a toddler! There are new sights, sounds, and smells as the leaves change colors and adults prepare for things like back to school, Halloween, and Thanksgiving.
This collection of the best toddler books about fall will help you explain and celebrate autumn to your little one!
All of these fall books for toddlers are board books. While we do own toddler books with paper pages, board books are definitely my favorite for young children. Even when they're trying to be gentle, it's so easy for a toddler to wrinkle, fold, or tear a paper page!
This post is broken into two sections so that books with sensory or interactive elements are grouped together. Then there's a section for 'regular' board books without sensory panels or flaps.
These are all board books about fall in general (not a fall holiday). Keep your eyes out for posts on holiday-specific books in the near future!
This post includes affiliate links, which means I may make a commission on purchases made through links at no additional cost to you.
Sensory books about fall for toddlers
These books all have a sensory and/or interactive elements like touch and feel panels and/or flaps.
First, I have to mention Fall. It's a small book and not all the pages have a touch and feel element, but it was one of our first board books about fall when LG was 1.
It's probably better for younger toddlers and infants, though some days I really appreciate a book without much text! LG really loves the fluffy squirrel page and will just sit there petting it sometimes. The low price makes it worth it to me, even though other books have more interactive and sensory elements.
Fall
I Love Fall! has a bit more text and is a better choice for older toddlers. The illustrations are cute and it has some different textures. Many touch and feel books seem to be mostly just soft/fluffy/furry things, but this book has some different textures (like a hard pumpkin)
I Love Fall!
Baby Loves Fall is a Karen Katzen lift a flap book. We have several of her books (we actually have the Spanish language versions) and I like her bright illustrations. Like all her books, the flaps can definitely bend with vigorous use, but that's okay because my daughter loves playing with them.
Baby Loves Fall
Babies in the Forest isn't necessarily specifically about fall themes, but it is set in fall. I love the illustrations and the cute little story as Rusty and Ruby (two fox kits) explore the forest.
The Chunky Lift-a-Flap series is one of my favorite series for young children because the flaps are so much sturdier than what many other books have. I also appreciate that the illustrations are cute without being so whimsical you can't tell what the animals are actually supposed to be.
Babies in the Forest
Board books about fall
Now let's look at some 'regular' board books about fall!
I wasn't familiar with the Hedgehugs series until I came across Hedgehugs: Autumn Hide-and-Squeak.
The books all have a signature, whimsical style and a fair amount of text for a board book. They also have a storyline, which you don't always see in books for toddlers! In this book, the Hedgehugs (Horace and Hattie) hear a squeak and set out to find who is squeaking.
Hedgehugs: Autumn Hide-and-Squeak
God Bless our Fall has lovely illustrations and calls attention to the many wonderful things about fall.
God Bless Our Fall
Leaves is a fun little book that teaches your toddler a bit about fall. A young bear is distressed when the leaves start to fall, but then he settles down for a long winter's nap and wakes up in the spring.
Leaves
The Busy Little Squirrel is also a fun look at the fall season. The squirrel doesn't have time for all the fall things like pumpkins and apples – he needs to get ready for winter!
The Busy Little Squirrel
Apple Farmer Annie is a vibrantly-illustrated book about Annie and her apples.
Annie grows apples, then makes a wide variety of things with them, then sells her goods and apples. I really like how it talks about various things you can make with apples and shows Annie doing these things herself. For example, she uses an old-fashioned apple press to make apple cider. At her apple stand, different types of apples are labeled with their names (Rome, McIntosh, etc.).
Apple Farmer Annie
In Apples and Pumpkins, a girl picks apples and pumpkins with her family. It's a sweet little story that's a nice introduction to the fall harvest. It's a good choice for preparing your toddler for their first visit to a pumpkin patch or u-pick apple orchard!
Apples and Pumpkins
Autumn is a lovely, open-ended book. It's filled with beautiful illustrations and doesn't have any words! We love this series because we can 'read' it in English or Spanish and it invites discussion about the pages and the season. It depicts simple fall activities, like gathering acorns and cooking with family. This series is popular in both Waldorf and Montessori homes.
Autumn
If you prefer a book with words, Fall shows children engaging in popular autumn activities like jumping in leaves, stomping in mud, and looking for acorns and it has text.
Fall
If you'd like something more whimsical, Mouse's First Fall is a good choice for you! Two mice, Mouse and Minka, play in the fall leaves.
Mouse's First Fall
I truly hope you enjoy this collection of beautiful fall board books! They're great for babies, toddlers, and early readers so you'll get plenty of use out of them for years to come.
I'll be adding more books to this list as we discover them, so make sure to Pin this post now and check back again soon!
More books for toddlers
I'm a former classroom teacher and lifelong bookworm. Reading is very important in our family!
If you're looking for the best books for your toddler on other topics, make sure to check out these other posts on The Artisan Life!
Ocean & Fish books for toddlers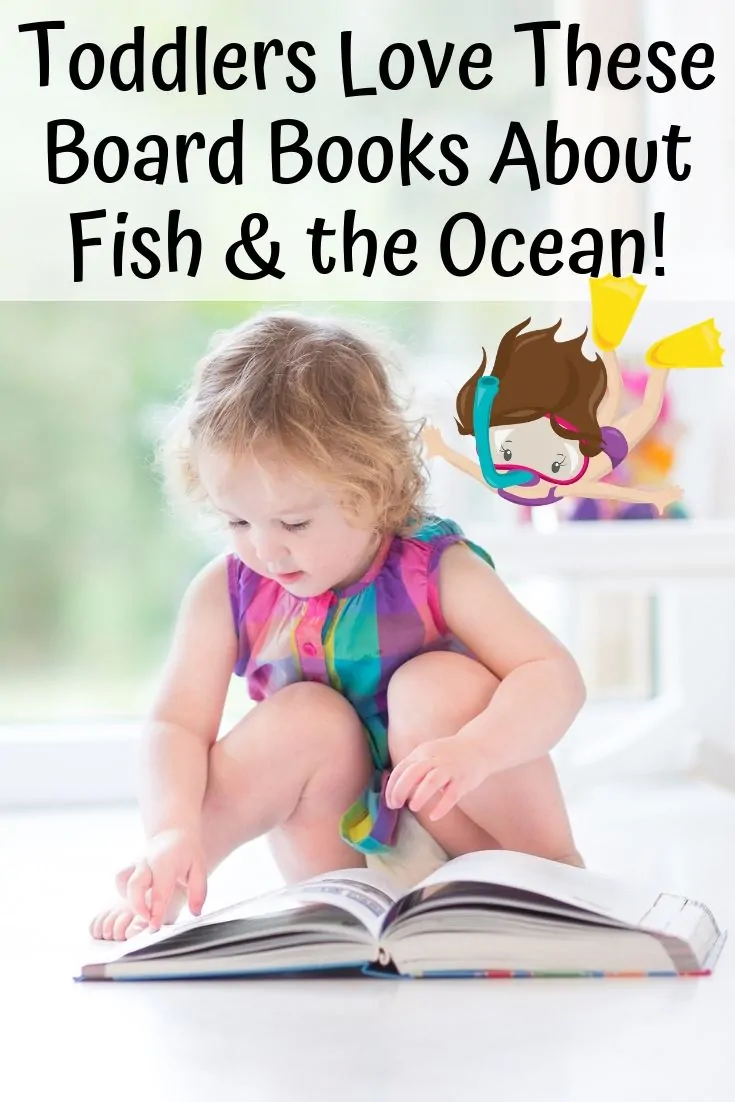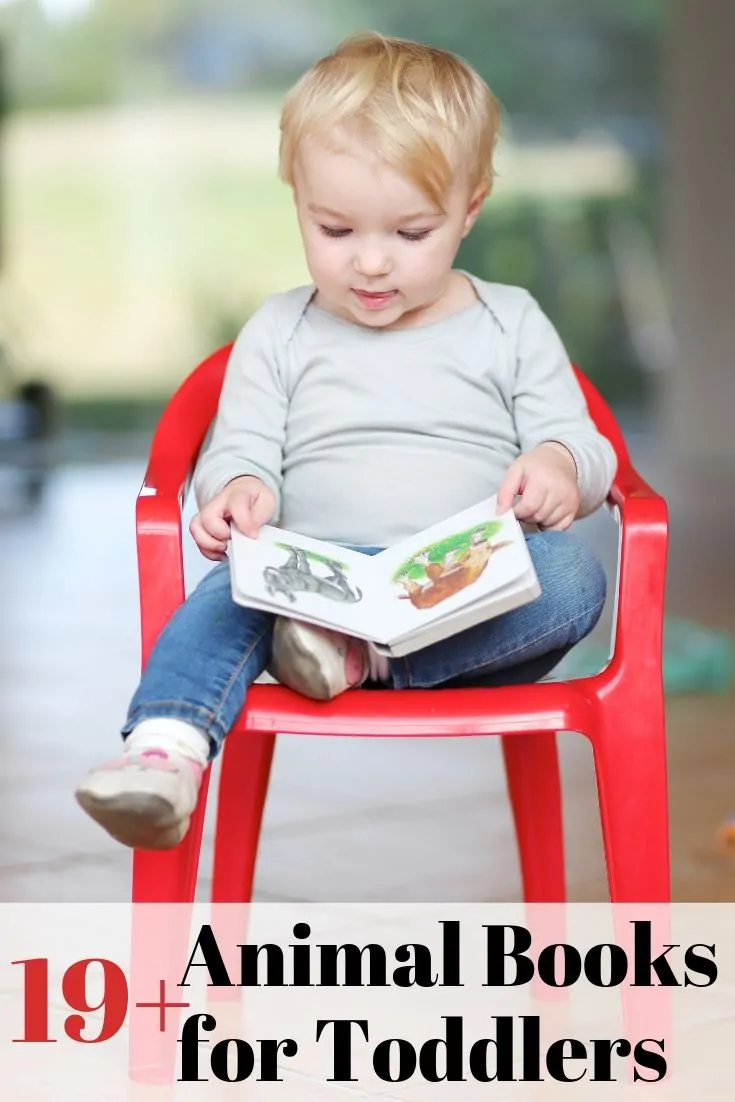 Frog toys for toddlers (includes several books about frogs)