This post may include affiliate links, which means I may make a commission on purchases made through these links at no additional cost to you.
If our Tuesday in West Virginia was a glorious, last burst of fall, then Wednesday was the first breath of winter. The weather change overnight was astounding! The weather went from sunny and glowing to overcast and glowering (clouds can glower, right?) in just a few hours. We had to make sure to layer up before heading outside: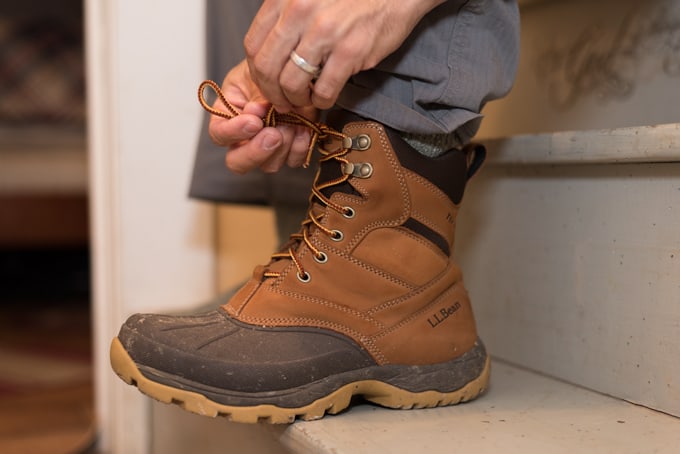 I had to stay bundled up while hauling leaves, which tells you something about how cool it was! Normally hauling leaves and sticks gets me pretty warmed up after a few loads, but I kept all my layers on.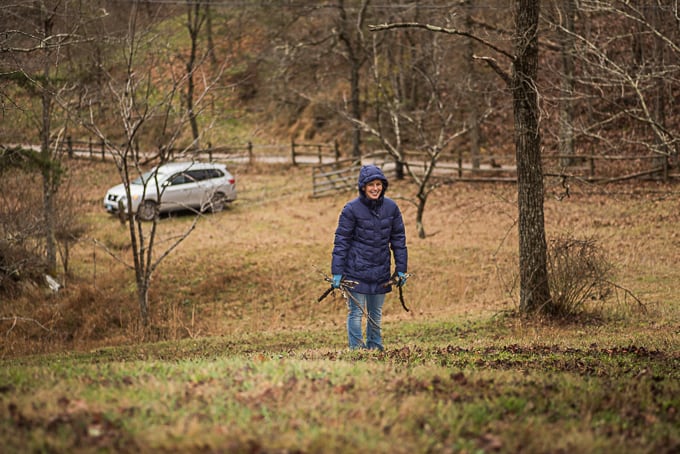 Because a storm had swept through, bringing the temperature change with it, there were plenty of fresh sticks to pick up!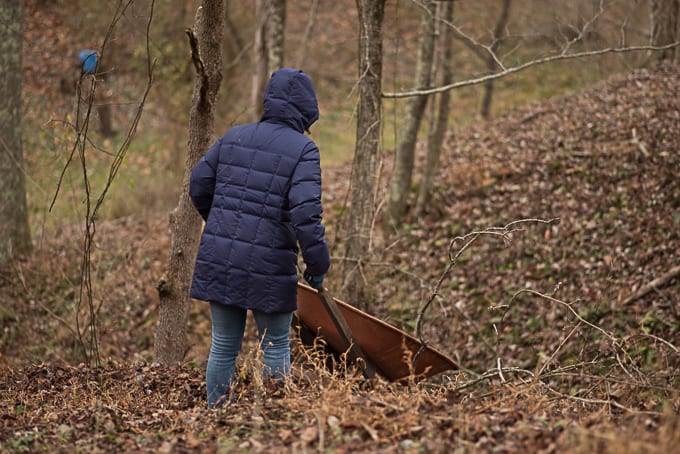 Looking through photos from 'today,' I found a great shot I should have shared earlier showing the paint on my new boots. :-/ As some folks have said, I guess I should just think of them as being broken in now and put to their intended purpose.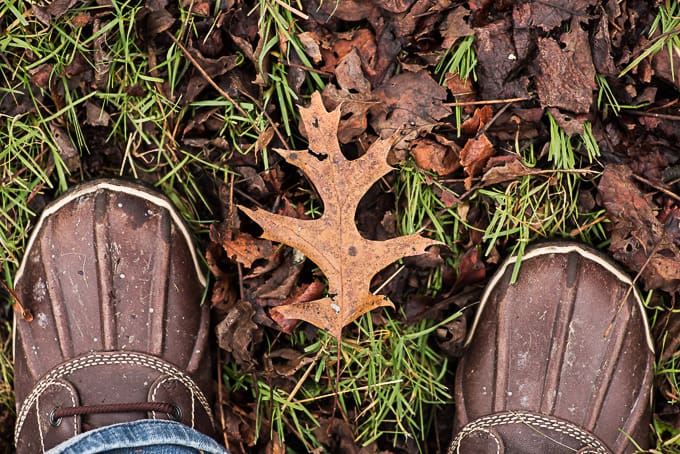 We ran into town for a few things, and at the grocery store we decided to get some dog treats for the neighbor's pup. It was cold and she was very pregnant (she recently had her six puppies!), so I figured she deserved a bit of spoiling. Some folks have already seen a picture of me feeding her treats on Instagram, but here's another shot of her: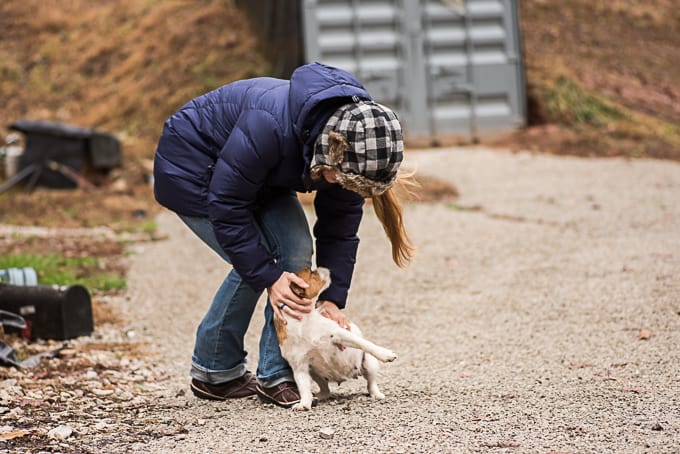 Her name's Daisy and, like most Jack Russels, she is small in body but large in her mind! And I love this picture too much to not share it again: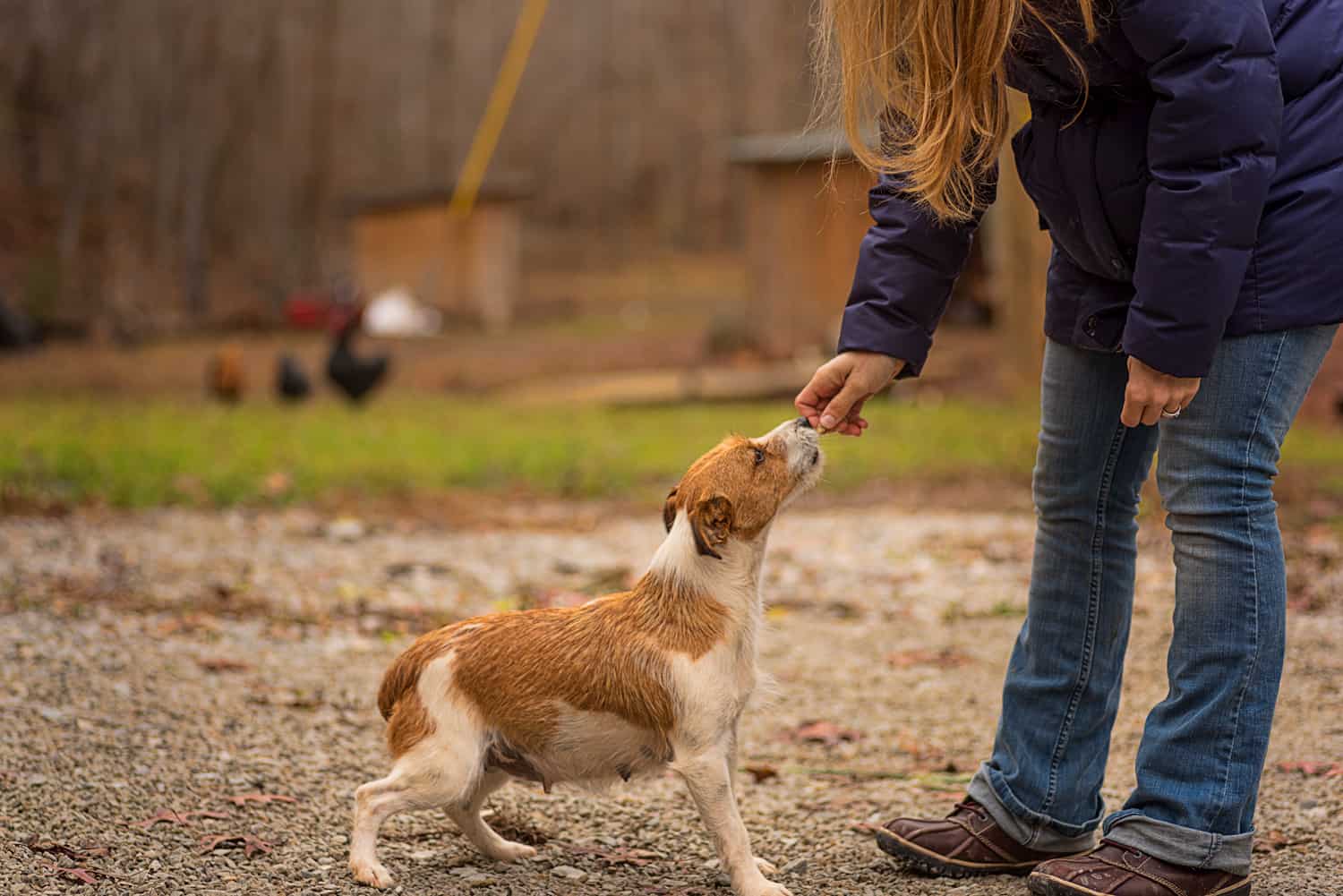 Now that I've photo-ed everyone out again, I guess I'd better stop adding pictures and wish everyone a fantastic Christmas + start of Hanukkah weekend! I hope you all have a wonderful time with family and/or friends and stay safe on your travels. See you again next week!