Discover the best bath toys for toddlers, learn how to clean bath toys to keep them from getting moldy, and discover two simple ways to keep bath toys from growing mold.
Toddlers sure love water! My daughter would splash and play with water all day long if I let her and bath time is always at least 20 minutes. While some of her favorite bath toys are very simple (like a scoop from protein powder), it's also fun to have "real" bath toys, too!
I hope you enjoy this collection of the best bath toys for toddlers and tips for how to keep bath toys clean.
How to Clean Bath Toys
Before we get into my favorite toddler tub toys, let's talk about something important: how to clean bath toys.
Bath toys, especially ones that squeak and/or squirt water, are the ideal environment for growing mold. It's basically impossible to get the inside of these toys completely dry, and mold thrives in dark, moist places. The mold multiplies and spreads. Eventually it can contaminate the outside of the toy and it can definitely get in your toddler's bath when it's used.
I've seen people recommend spraying bath toys down with bleach. I like to avoid using bleach around my toddler as much as possible, so I prefer to use vinegar.
Easy natural bath toy cleaner
Mix 3 parts hot water with 1 part distilled vinegar. You can put this mixture in a lage not, clean dishpan, or your bathroom sink if the stopper is good and it holds water well.
Add your bath toys. Make sure to squeeze them a few times to pull the vinegar solution inside.
Gently scrub the outside of the toys with a nail brush or old toothbrush to get anything trying to grow in the cracks and crevices.
Allow the toys to soak for 10-15 minutes.
Rinse the toys with plain water and dry them as thoroughly as possible. Make sure to squirt out as much water as you can from inside the toys.
Please see the bottom of the post for an easy printable version of this how-to so you can keep it on hand for easy reference.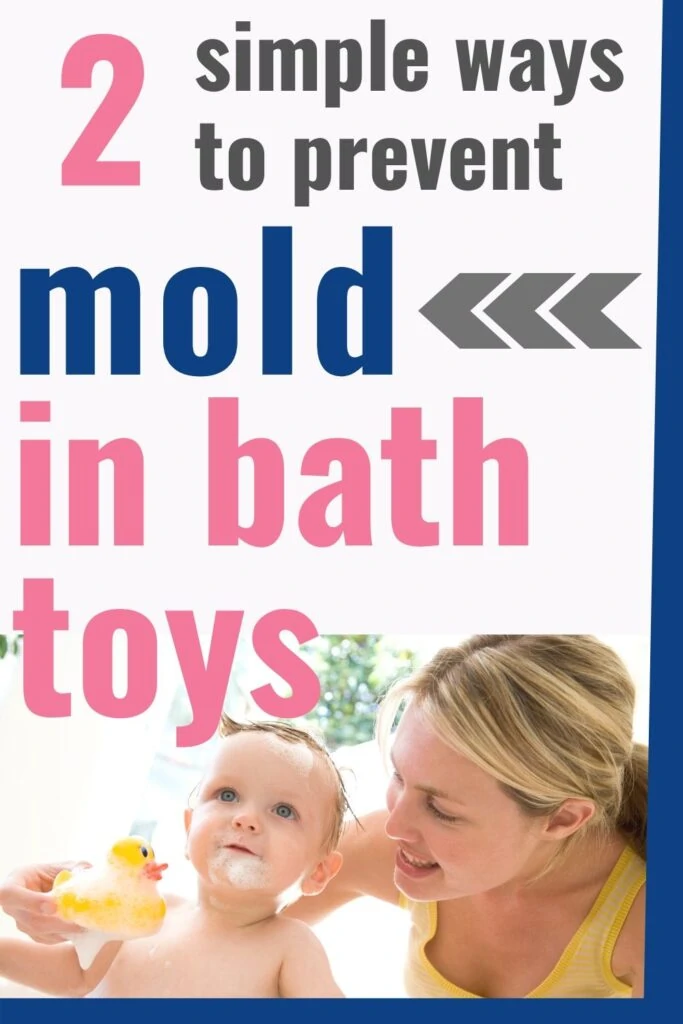 How to Keep Bath Toys from Getting Moldy
Preventing mold growth is easier than cleaning it out once it's already taken over the inside of a toy.
There are two ways to help prevent mold in bath toys. Whenever you get a new toy with a hole, either stop the hole up or make it bigger.
Plugging a hole with silicone can help prevent water from getting inside the toy. It obviously won't squirt/squeak anymore, but it will still float and be fun to play with. You'll need to check the hot glue plug from time to time to make sure it's still holding up.
I've seen people recommend plugging bath toys with hot glue, but in my experience silicone works better. I like to use food/aquarium grade pure silicone so I know it's safe.
The other option is making the hole larger. This makes it easier to get excess water out after bath time and easier to get a cleaning solution inside the toy, as needed. Creating a larger hole also means the toy will still squirt water!
You can carefully cut away at the hole with a pair of scissors or a hobby knife, or you can use a drill. Drilling out things I'm holding with my hand really freaks me out, so I recommend using a vice or clamp to gently hold the toy in place while you drill.
Whichever method you use for enlarging the hole, make sure the hole is large enough to fit a rolled up paper towel inside so you can dry and clean the toy more easily!
Make sure to Pin this post now to your toddler activities & toys board so you don't lose track of it!
The Best Bath Toys for Toddlers
Alright, now that you know how to keep baby toys clean and safe, let's look at the top bath toys for toddlers!
A couple months ago, LG started becoming more interested in playing with running water than just splashing in the tub. It's a fun opportunity, but I hate to waste water! The Yookidoo spray stations are the answer.
They have several different models of sprayer that all spray water continuously (using a battery operated pump) to allow your toddler to play with running water without wasting it. Some models, like this one, stick to the tub wall, but smaller sprayers like this elephant can also be used in the sink. The larger toys also come with suction cup buckets and gears for even more bath time spraying fun!
We've had ours for several months and it's still going strong on the same set of batteries.
The only downside is that the battery compartment isn't fully sealed, so water can get in and eventually corrode the contact points. I think the sprayers are awesome enough and affordable enough that they're still worth it, though.
If there's anything toddlers love more than water, it's dumping. Suction cup toys with sprinklers, tubes, and spinners allow your little one to dump water while practicing hand-eye coordination and witnessing cause and effect. It doesn't get better than that!
I love that these toys suction to the tub wall and help encourage water dumping inside the tub, not onto the bathroom floor.
Although she wasn't particularly good at it, LG fell in love with a fishing game at the Atlanta Children's Museum. A bath fishing set can be a great addition to bath time. Again, it allows children to practice their hand-eye coordination and their motor skills. Many of the sets also come with a net, which is good for times when catching the fish with a net is too difficult and can serve as a convenient place to drain and store the fish.
I think these stackable bath boats were LG's first official bath toy. We love them in and out of the bath.
They float and stack, but they're also great for pouring. Your toddler can use them for pouring practice (and in conjunction with other bath toys!), then you can use them for hair washing time. They're also a popular non-bath time toy at our house! (Which is good since I'm not okay with posting photos of my daughter in the bath.)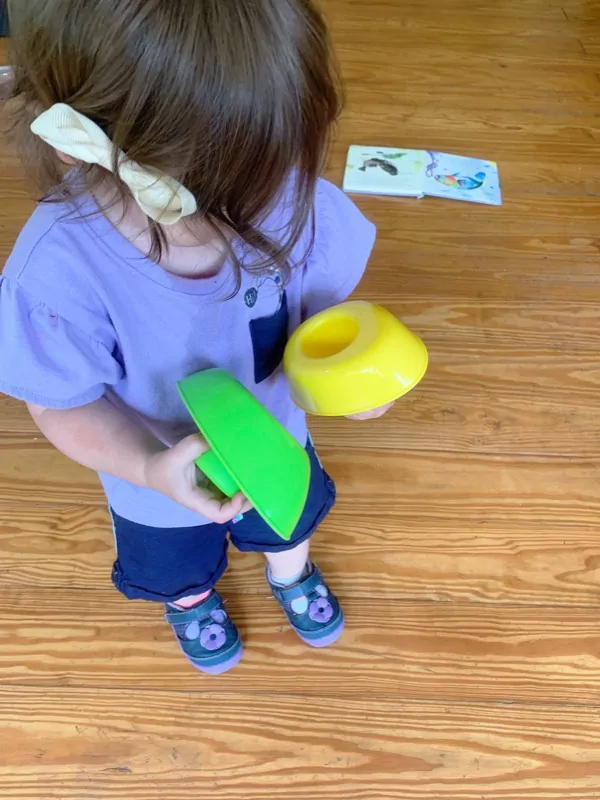 What toddler doesn't like coloring on the walls? (Seriously, let me know so we can set up a play date and your child can show mine how to color on paper.) Bath crayons are an awesome invention that allow your toddler to color in the tub! You can also get bath markers and bath paint, so you can pick whichever appeals most to you and your toddler.
Floating bath toys, like boats, are such a classic that I have to include them!
I love that Green Toys has a line of bath toys. Their toys are made from recycled milk jugs and contain no PVCs, phthalates, or BPA. Hooray! Some of the Green Toys bath toys open up to help you clean and dry them, and I believe they are all dishwasher safe.
You can make cleaning floating toys even easier if you go with a sealed natural rubber toy.
I appreciate that the CaaOcho natural rubber toys have safe paints (because you know those toys will end up in your toddler's mouth at some point!) and no hole.
You'll still want to dry them and give them the occasional external scrub, but bath toys without a hole are so much easier to clean! I love their ocean bath toys because my daughter loves fish and it feels great to give her toys I trust to be nontoxic.
If your toddler loves Baby Shark as much as mine, they'll love this floating mama shark with baby sharks. Just make sure to plug up the holes with silicone to prevent mold growth!
Of course, once you have some bath toys, you also need a tub toy holder. Breathable bath toy holders are important because they allow toys to drain and reduce the risk of mold and mildew.
I rest hope you've enjoyed this roundup of the best toddler bath toys! If you have any favorites, or additional tips for how to keep bath toys clean, please leave a comment and let me know!
How to Clean Bath Toys
Clean mold and mildew from your bath toys without bleach!
Additional Time
15 minutes
Instructions
Add your bath toys. Make sure to squeeze them a few times to pull the vinegar solution inside.
Gently scrub the outside of the toys with a nail brush or old toothbrush to get anything trying to grow in the cracks and crevices.
Allow the toys to soak for 10-15 minutes.
Rinse the toys with plain water and dry them as thoroughly as possible. Make sure to squirt out as much water as you can from inside the toys.
More toys and books for toddlers
I'm one of those "picky parents" who does all the research before buying things. These posts are the result of my careful research and play testing with my daughter!
The best ocean books for toddlers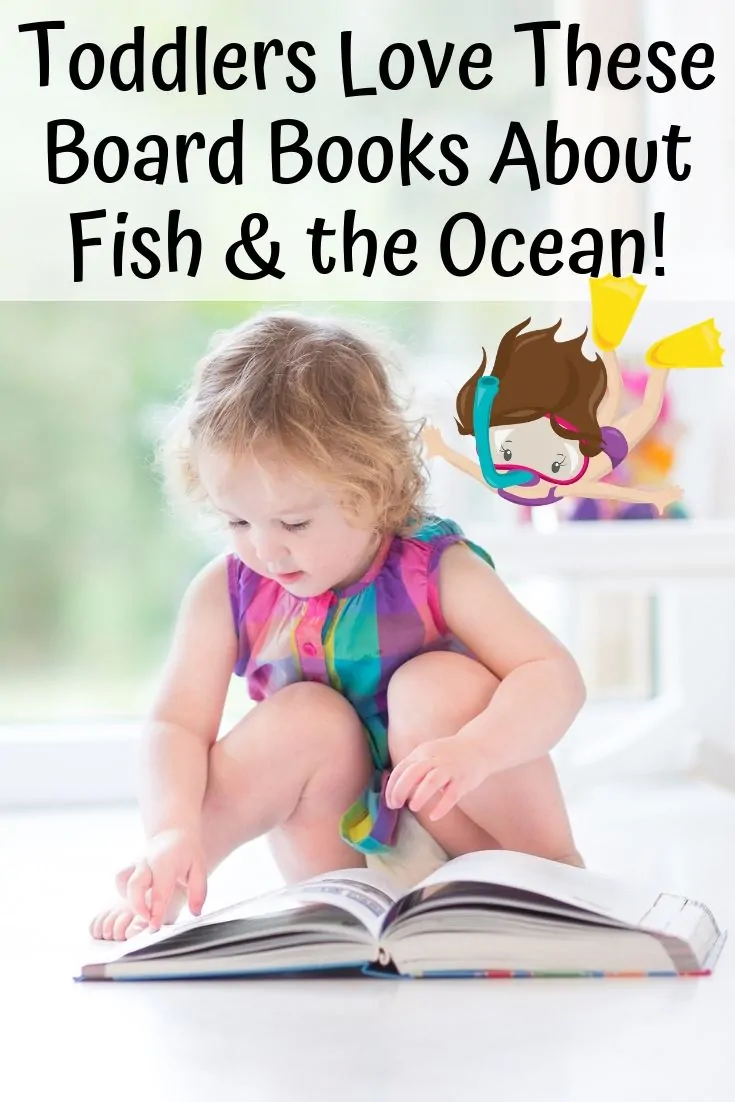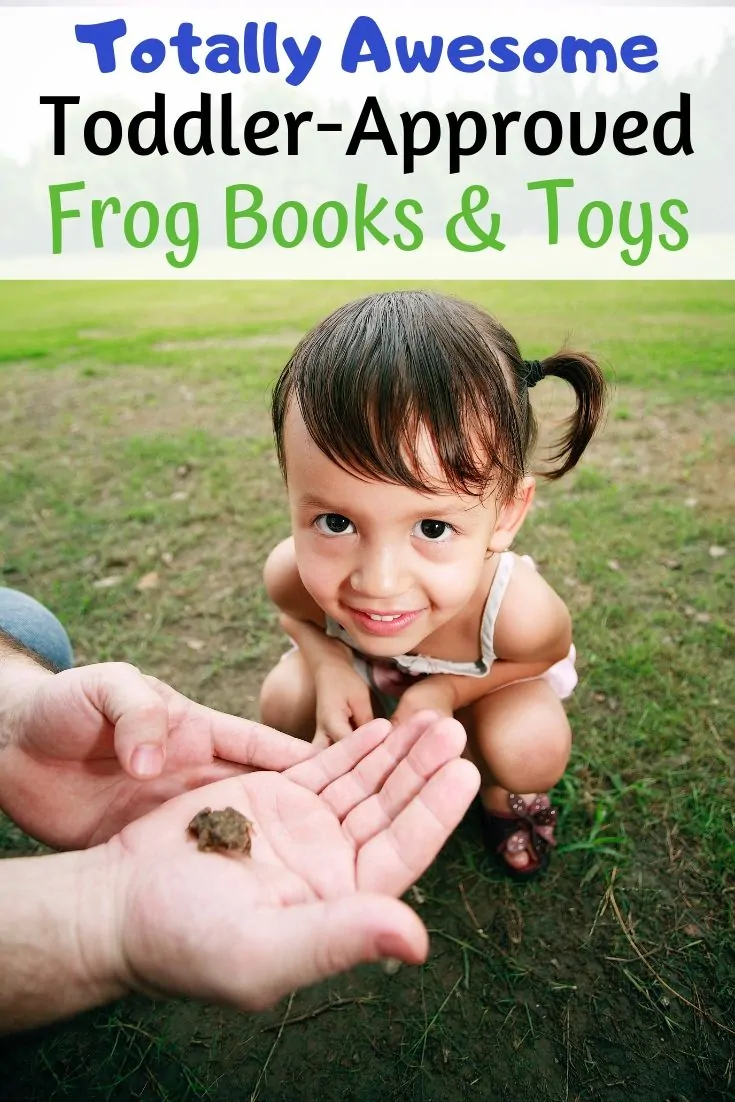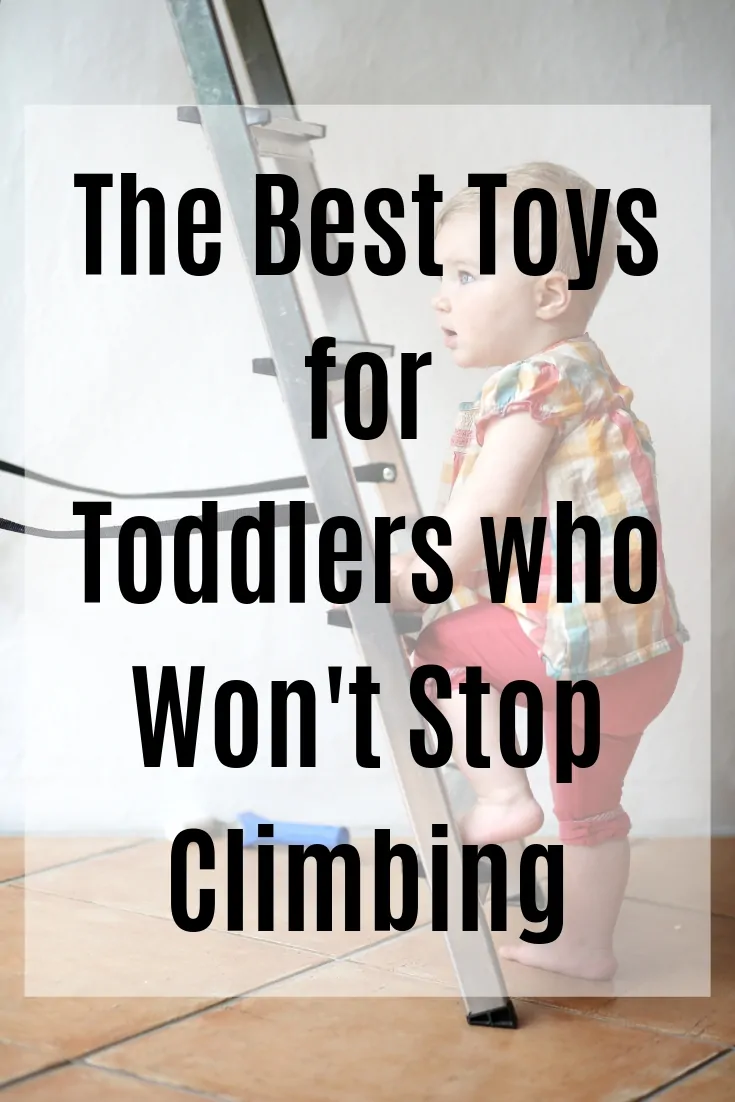 Indoor gross motor toys for young toddlers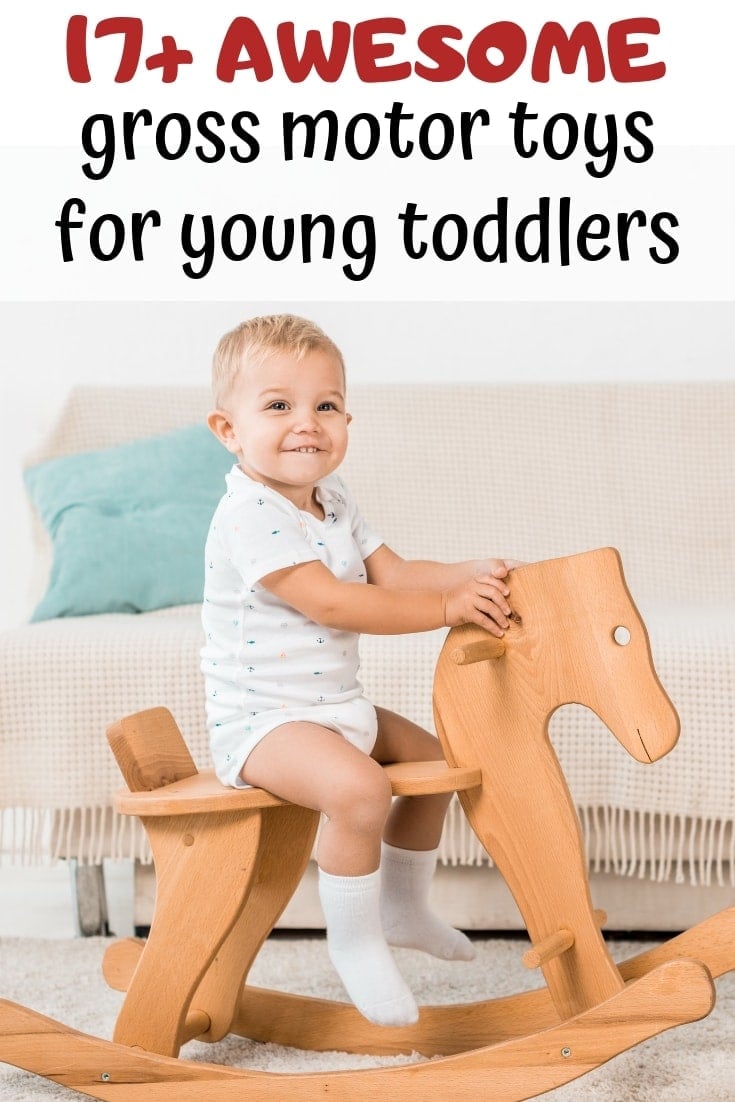 Awesome animal books for toddlers