This post may include affiliate links, which means I may make a commission on purchases made through these links at no additional cost to you.
Charleston (South Carolina) has always created very mixed feelings in me. Yes, it is beautiful and historic. I have a history degree from two different institutions in the city (one is the 13th oldest university in the country and the other a significant South Carolina institution) and have worked at two of the area's major historic sites. I love the history and appreciate a great deal about the city.
On the other hand, I'm not really sure Charleston is my kind of place. Since it's earliest days, it's been known for drinking and eating. One Colonial commentator visiting from elsewhere noted that Charlestonians loved their food and wine, and that they ultimately paid for their excesses with poorer healthy and shorter lives. Purportedly, there was a tavern in Colonial Charles Town before there was a church, which certainly wasn't the case in some of the other colonies! I was reading a piece of fantasy fiction recently that described a city as smelling like "fast living and slow decay," and I immediately thought of Charleston. Today there are so many churches Charleston is nicknamed the "Holy City," and there are even more bars than churches.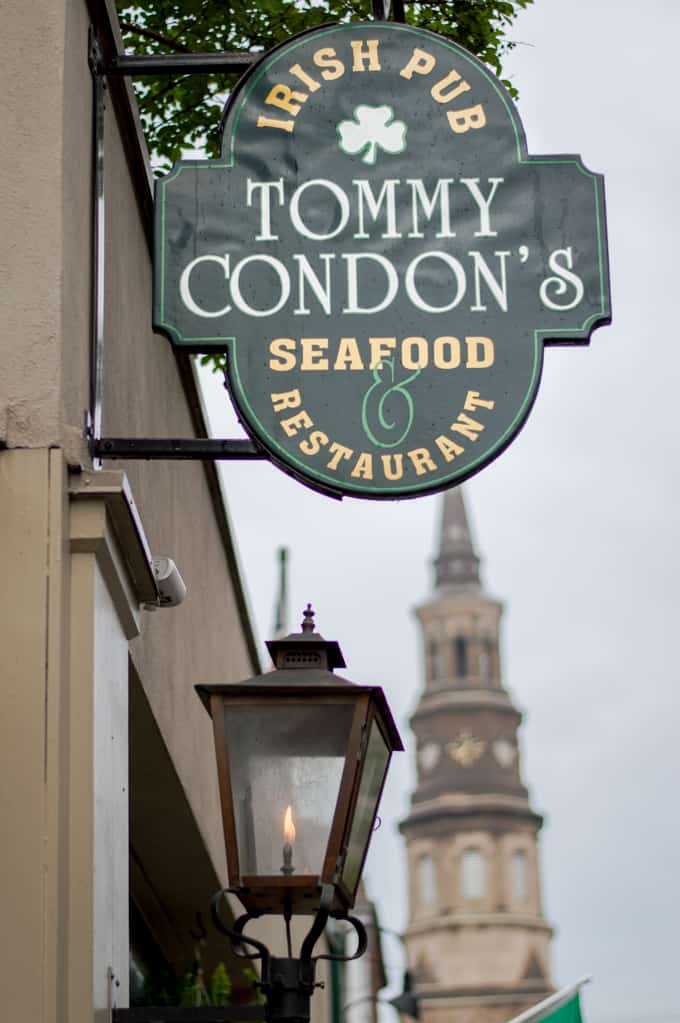 That having been said, Charleston is a beautiful place and South Carolina is my home state. The SC beaches are wider and, I think, more fun to hang out on than those in Hawaii, but the water absolutely wins in the Aloha State! I love knowing so much about my surroundings in South Carolina, but it's also nice to have a new place to explore.
I had all these grand plans for sunrise photography during my recent trip back to Charleston, and basically none of them worked out due to unseasonal and uncooperative weather. I did manage to sneak in a few short photography expeditions, though, which was really nice. I wanted to practice my long exposure photography (especially after lugging my tripod all the way there in my carry on!), and rephotograph some of the same locations I shot while living there. I managed to do both, albeit on a much smaller scale than I'd hoped.
One of the spots I really wanted to re-shoot was the pineapple fountain at Waterfront Park. Everyone who visits Charleston takes a photo of it because it's cool! Usually you see it with the harbor in the background or with from 180 degrees opposite, but I ended up shooting down the park's length. Best photo ever? No. Am I really pleased? Heck, yes!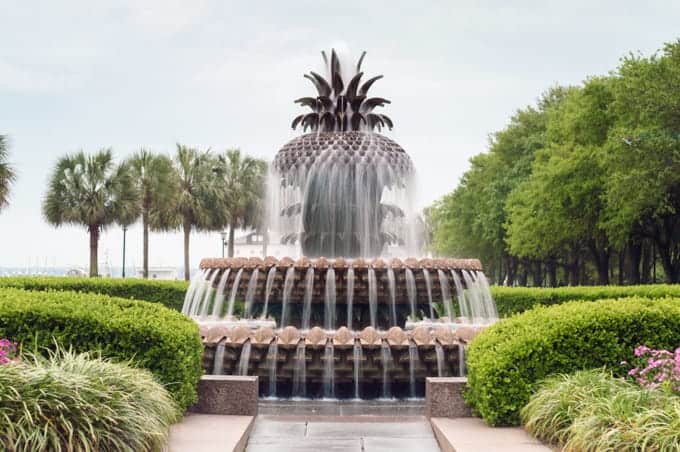 For comparison, here is a picture I took about three years ago.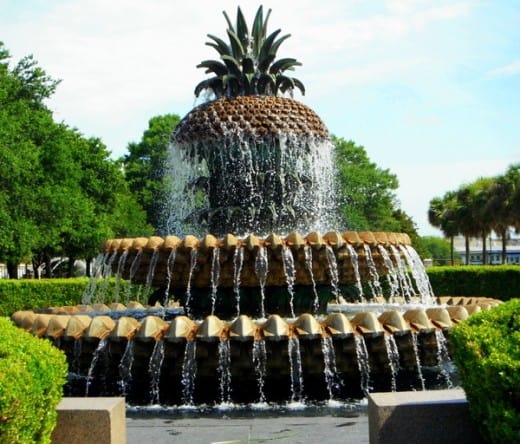 See why I'm happy?
I also decided to set myself a challenge of only shooting with my new 50mm prime lens so I had to "zoom with my feet." It forced me to really consider composition and see how I could make a better shot from where I was standing instead of just zooming in to get a picture.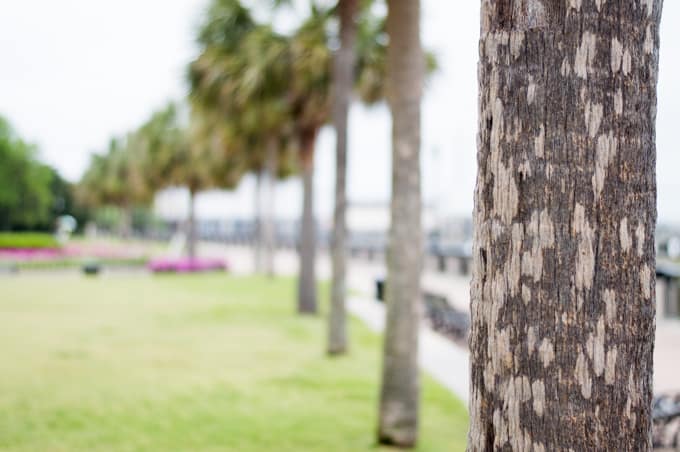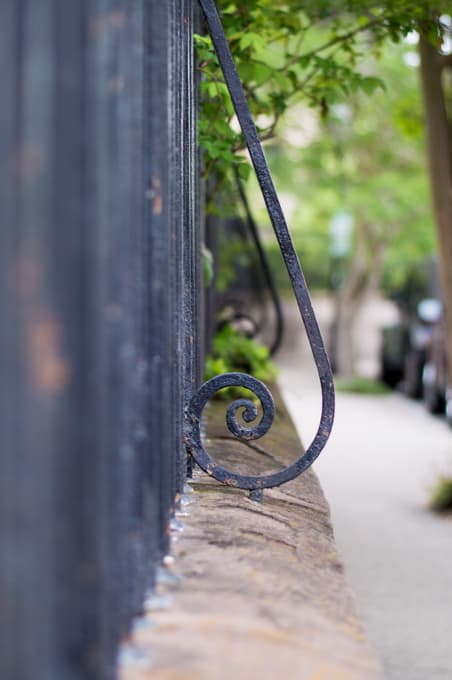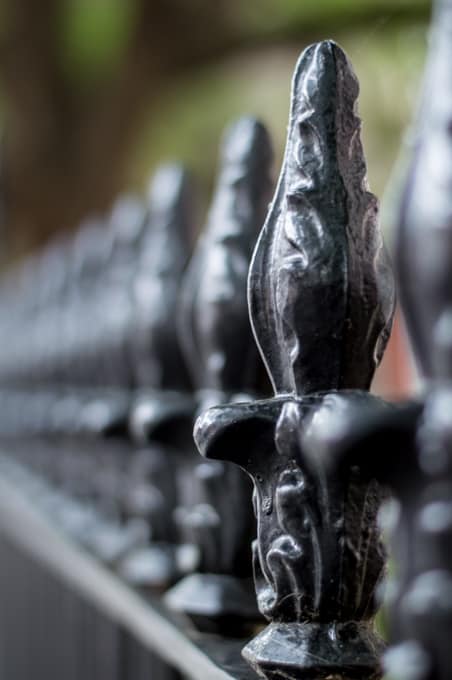 This led me to take some fun (for me, at least) pictures of Rainbow Row, another famous Charleston landmark site. Paintings of it are far more common than good photographs because it's a difficult to photograph spot with a narrow street, lots of trees/light posts, and plenty of on-street parking. Maybe this isn't exactly a picture of Rainbow Row, but it is what's visible at the other end of the street!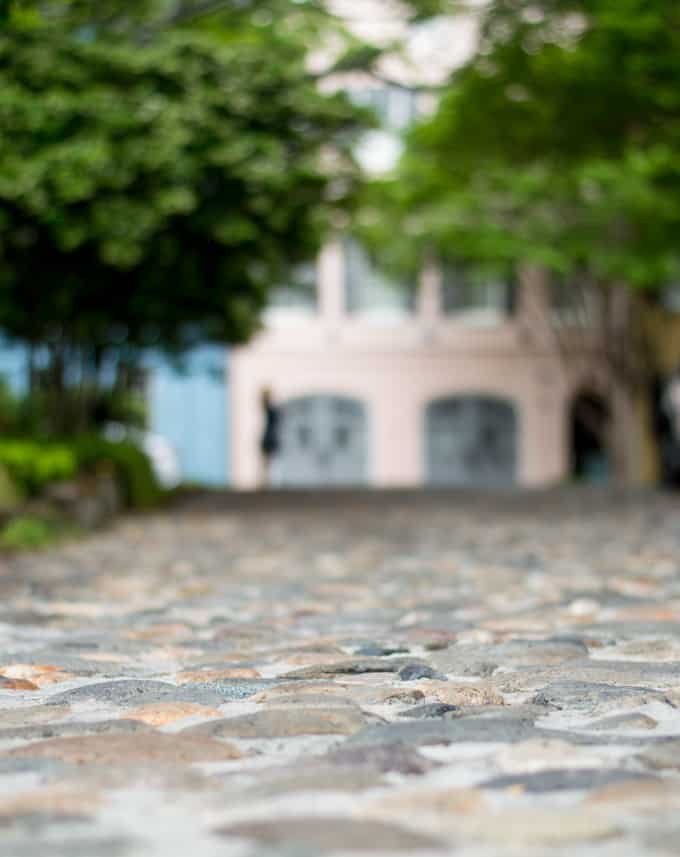 I also found lots of bikes to take pictures of! I've really enjoyed photographing bicycles recently.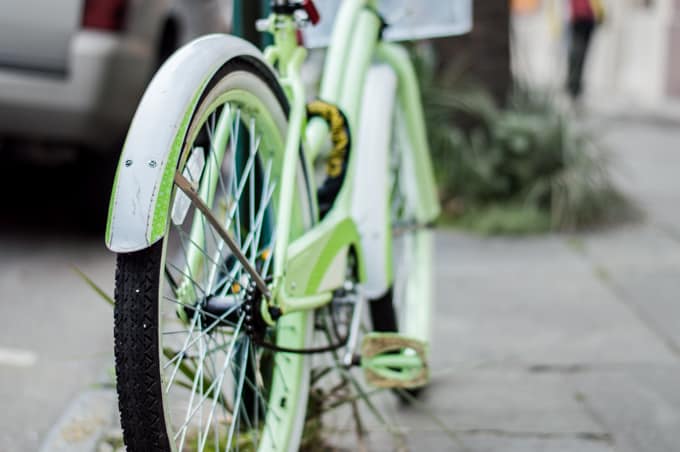 As you can probably tell from some of the pictures, it was raining off and on (or really, really "on") most of the time I was in Charleston, so I'll definitely have to go back again to practice my photography more!
Who out there likes to re-vist the same location to photograph it time and again? I know some of you must!