Say goodbye to screens and hello to developmentally-appropriate, quiet time fun with this cute & happy animals coloring book featuring dot-to-dot activity pages.
This activity book features 30 smiling animals and 30 dot-to-dot images to keep your child busy happily coloring for hours! Pages are single sided to minimize disappointing bleed through if your child loves markers. The large, 8.5×11 size is perfect for little hands and bold colors.
Each animal coloring page has big images to color with plenty of space for little hands to express themselves in color. Each animal's name is written in bubble letters to color in or practice letter formation. These cute animal images are perfect for preschoolers and kindergarteners.
Then, when your child is ready, they can challenge their fine motor skills even more by complete the connect the dots animals. These are the same 30 animals, but in dot-to-dot format. This allows your child to use the coloring book image as reference as they complete the connect the dots image. These pages provide a fantastic opportunity to practice counting teens, twenties, and (on some images), even higher.
This coloring book includes favorite animals like:
A shark
A meerkat
A dolphin
A turtle
A hedgehog
A narwhal
And more!
Pages in the print version are single sided and not perforated.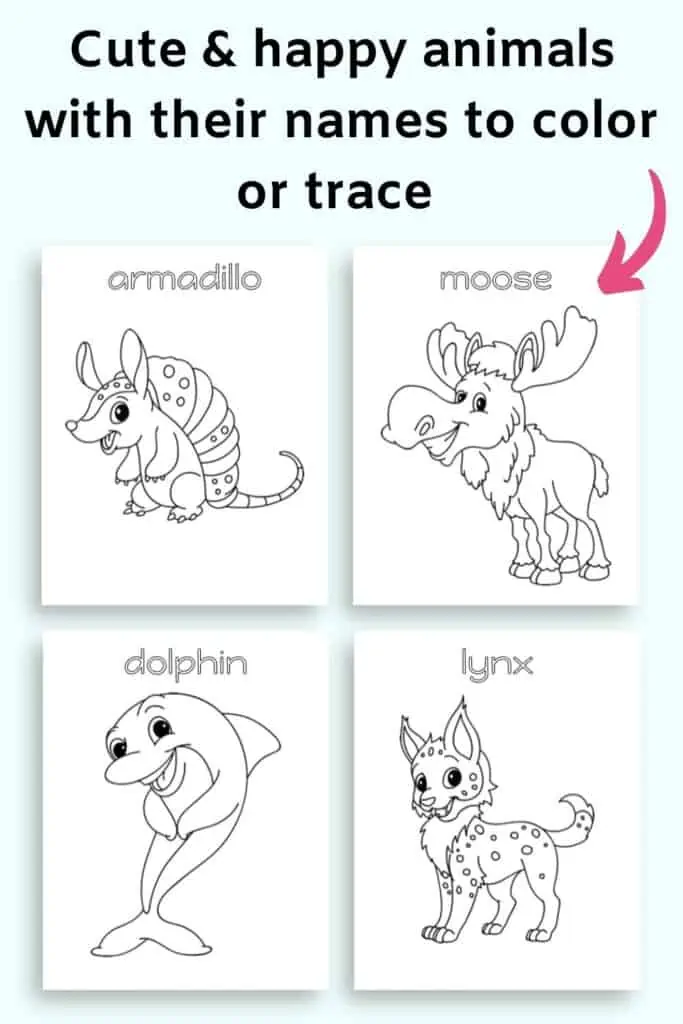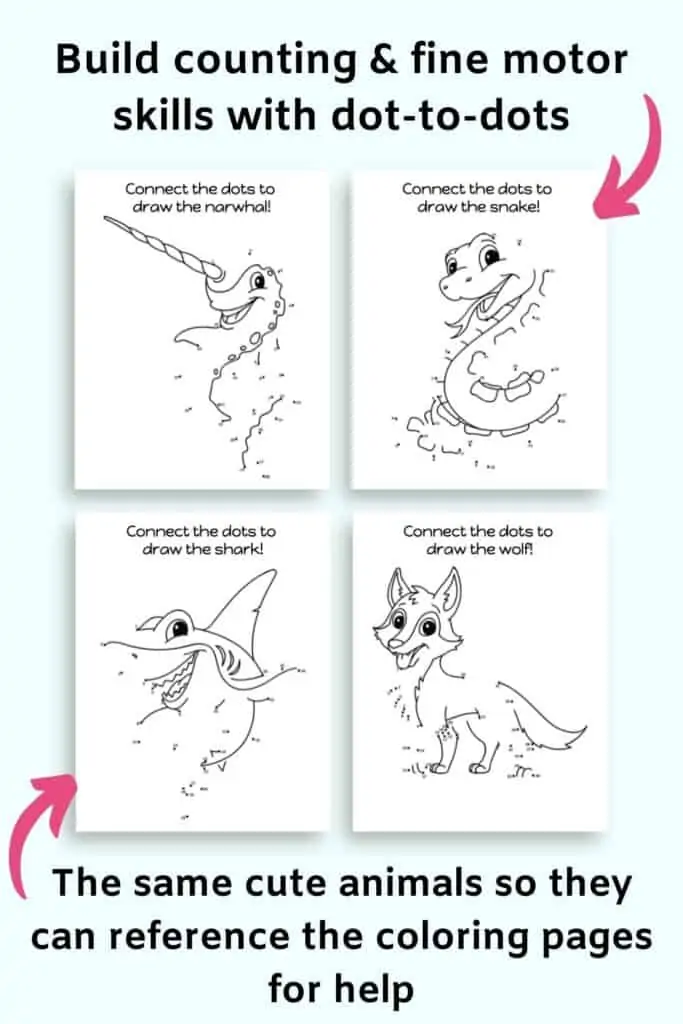 Pages in the print edition are not perforated.
See each page by watching the flip-through video below:
Purchase the print version on Amazon here.
Purchase the digital download PDF from The Artisan Life Shopify store here.
Browse other hard copy coloring books available from The Artisan Life below:
Printed Coloring Books & Activity Books for Kids