This post may include affiliate links, which means I may make a commission on purchases made through these links at no additional cost to you.
Happy Tuesday, everyone! As you've probably figured out, Tuesdays mean yoga on my blog. Today I'm sharing a relatively (about 20 minutes) short video that has an energizing morning yoga practice to awaken and focus your body and mind. I'm particularly excited because the practice starts with Nadi Shodhana, alternate nostril breathing. It's a pranayama technique I really love and I feel it's under represented in yoga classes, both online and in studio, as it were.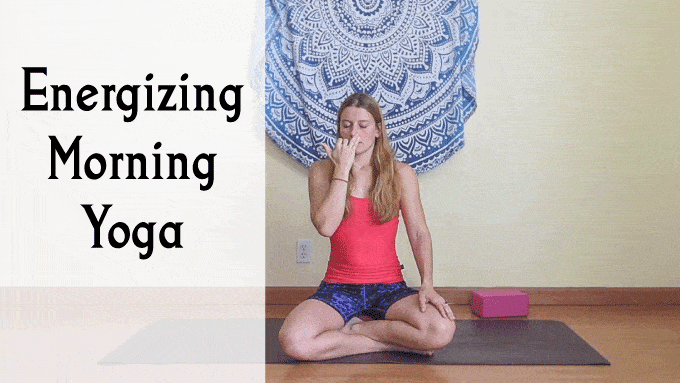 If you're not familiar with alternate nostril breathing, getting your hand into the right shape may be a bit of a brain teaser at first! I'm confident you'll catch on, though, and that you'll love the technique. If you don't have time to a more in-depth yoga practice, a few rounds of Nadi Shodhana is a fantastic way to balance and energize yourself. Not sure what it is? Watch and find out!
As always, I really appreciate comments letting me know what types of videos you'd like to see next!
Have you practiced alternate nostril breathing before?