Discover the best collection of four leaf clover templates and shamrock outlines on the web! These templates are perfect for St. Patrick's Day crafts, simple coloring pages, DIY decorations, and so much more.
Over the years, I've had a lot of people find my shamrock teabag tutorial and my printable lucky banner while searching for four leaf clover and shamrock templates. That's why today I'm sharing a huge collection of 15+ free printable four leaf clover and shamrock templates!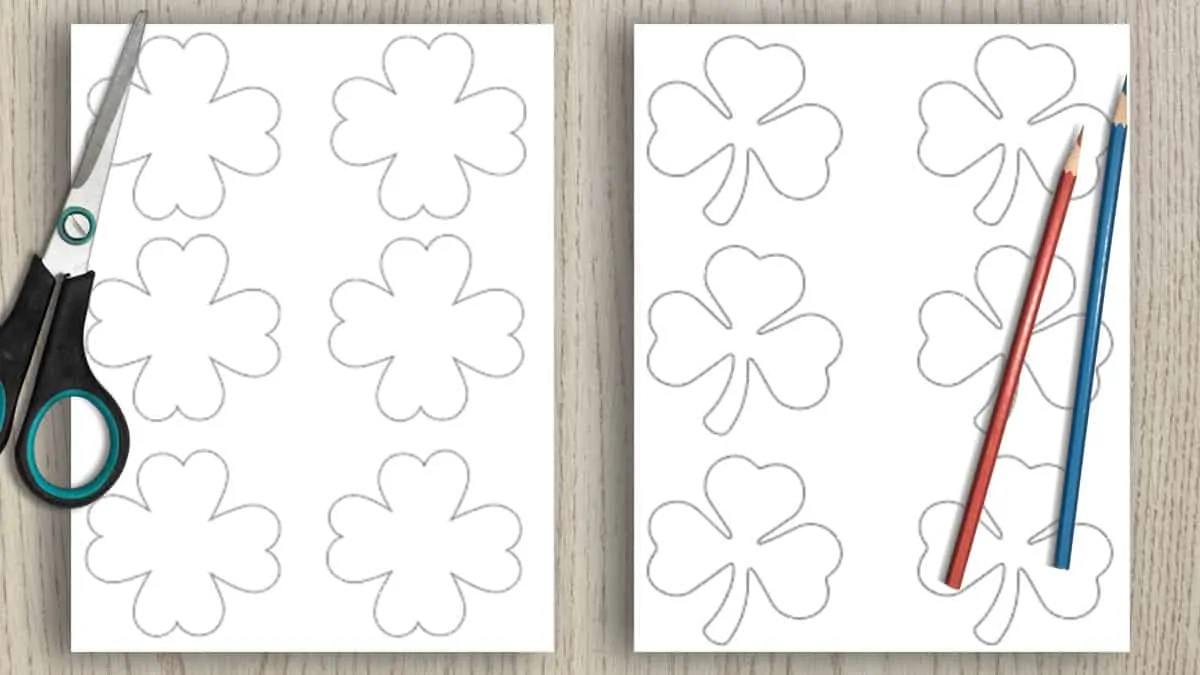 This post may include affiliate links, which means I may make a commission on purchases made through these links at no additional cost to you.
Free printable four leaf clover & shamrock templates
This list of clover patterns has a lot of different styles and sizes! There are options with and without stems and sizes from just 1″ up to 10″ so make sure to keep scrolling.
All shamrock printables are free for personal and classroom use. You are not authorized to redistribute the digital files to others – please just refer your friends and coworkers to this post so they can download their own copies!
Update: Due to popular demand, I've made a second post with traditional shamrock templates. Please check out that post if you want classic three leaf shamrocks.
All the templates are linked below individually for free, but you can save yourself valuable time and download all the templates with just one click when you buy them for the incredible price of just $1! You'll also a BONUS of six classic Irish shamrock templates.
If you'd rather click around and put more miles on your mouse, just scroll down a little bit more.
Extra large shamrock templates
Please do not print the preview images. They are small, low resolution files that will look terrible. Look for the download links below the images – I've highlighted them with a grey box to make them easier to find.
First there's an extra large four leaf clover template. Trace, flip, and trace again to make a giant 10″ shamrock! You can also print two copies and tape them together.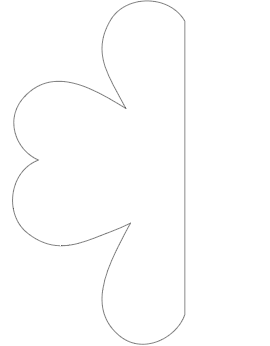 Download the extra large four leaf clover here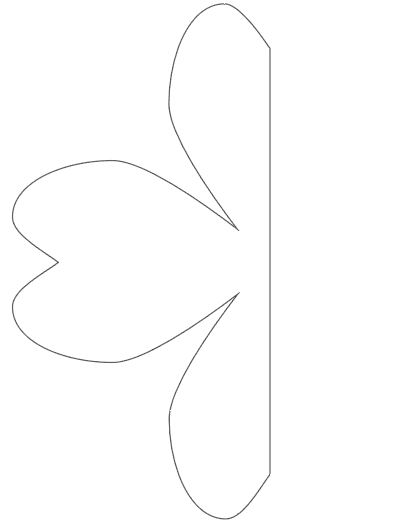 Download the heart-shaped extra large shamrock here
Next we have a large shamrock that fits on one page
Download the large shamrock template here
Related: Pot of gold templates
Tiny shamrocks to print
If you need tiny clovers, you've come to the right place! These little guys are confetti sized shamrocks – only 1″ across.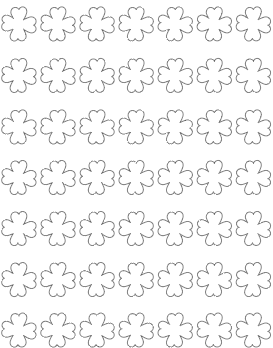 Download the shamrock confetti here
The tiny four leaf clovers are cute, but they can get difficult to cut out. If you need a lot of them, grabbing a 1″ shamrock punch will be easier.
DARICE Paper Punch Shamrock 1In, Multicolor
DARICE has always been committed to offering customers the lowest prices on its extensive selection of products
It remains our goal to earn your trust through the traditional way we do business
Manufactured in china
Here's a small heart-shaped shamrock: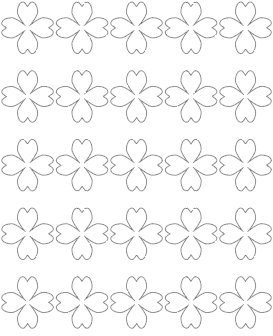 Download the small shamrocks here
Here's the stylized for leaf clover at 1.5″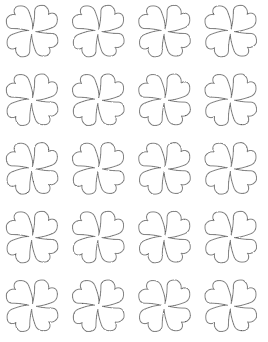 Download the small four leaf clovers here
Related: Free printable St. Patrick's Day bingo
Medium and large lucky four leaf clover templates
Related: Rainbow templates
Three leaf clover/shamrock templates
If you prefer a three leaf shamrock, here it is!
This large shamrock outline is about 7.75″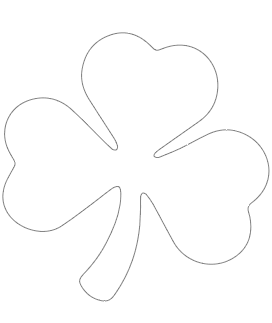 Download the large shamrock here
Here's the same three leaf shamrock in medium (5″) size: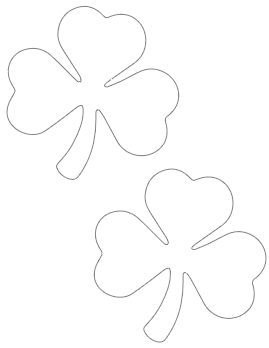 Download two shamrocks on one page here
And here's a 3″ shamrock template with six shamrocks on one page: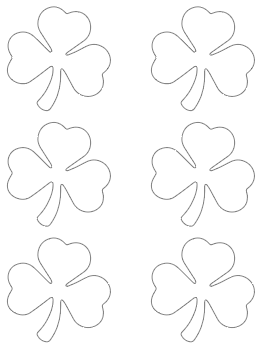 Download six medium shamrocks here
Looking for more classic shamrocks? Stop by this post with three leaf shamrock templates.
Tired of clicking? It's not too late to get all these templates in one handy file for just $1!
Shamrock craft ideas
Not sure what to do with your clover outlines? Here are a few St. Patrick's Day craft ideas to get you started!
Make your own cute St. Patrick's Day teabags!
Print them on colored paper or cardstock and make cards like in my friend Rose's post on homemade St. Pat's cards.
Make a four leaf clover banner for good luck.
Combine them with these printable pot of gold templates.
Use them with these rainbow templates.
Use them as stencils for painting. Print on cardstock to make your stencil more durable.
You can decorate posters, shirts, tote bags, and so much more!
Cut out the inside and then pounce paint inside or make your own spray inks and decorate a shirt!
Cut around the outside, place the clover down, then paint around the outside for a different effect.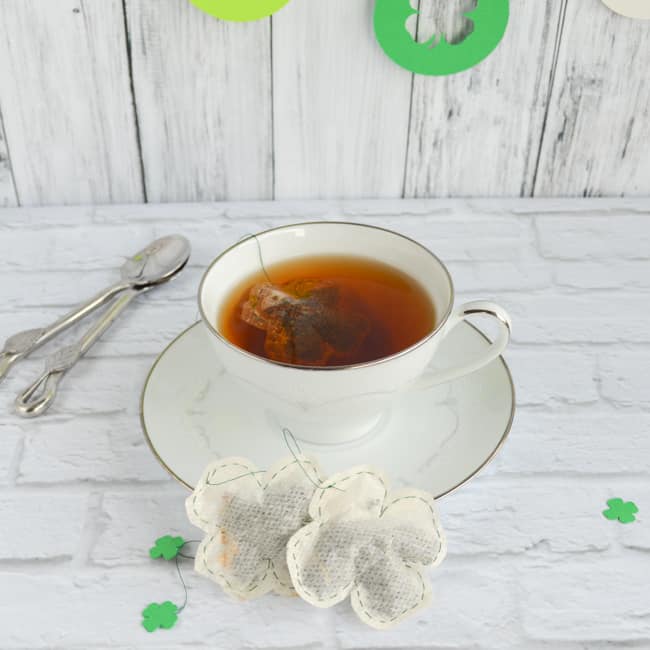 Make sure to Pin these shamrock patterns now so you don't lose track of them!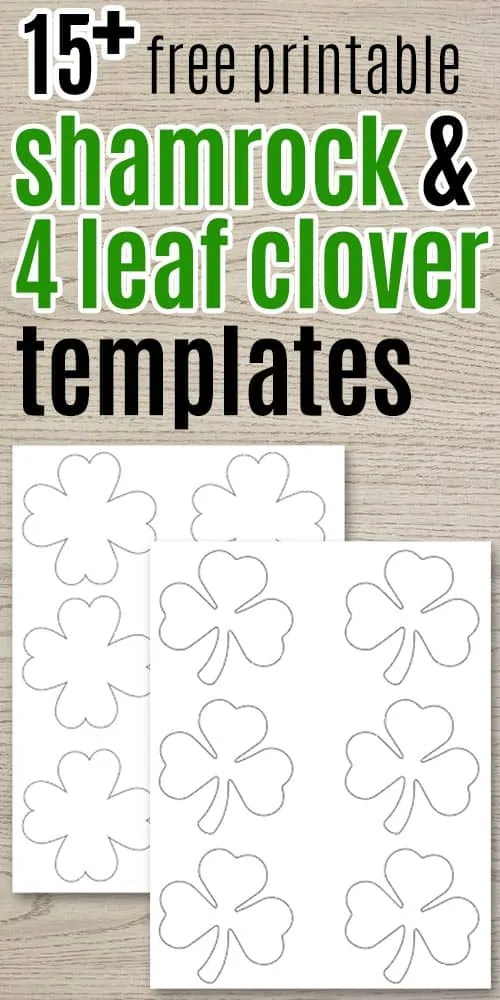 I hope you enjoy this collection of clover and shamrock stencils. Please let me know if there are any additional sizes you'd like to see and I'll try to help!
Need low-prep activities for your kids or classrooms? Join The Artisan Life today and claim your free printable woodland animal activity pack!
Free Printables for St. Patrick's Day
Stop scouring Pinterest for printables and check out these free templates and patterns!