This free printable garden planner for kids is a fun classroom activity that can be used to plan a square foot Gardena home or school. Use it as part of a gardening themed lesson without actually planting a garden or let your child plant their garden in real life. The choice is yours! Either way, I hope you enjoy the printable.
This post may include affiliate links which means I may earn a commission on qualifying purchases at no additional cost to you.
What is Square Foot Gardening?
Square Foot Gardening is a method of intensive gardening popularized in the book Mel Bartholomew's Square Foot Gardening. Many families and schools have used this method to plan and plant a garden.
The method revolves around using four foot by four foot raised beds. Each bed is subdivided into one foot square sections. Different plants may be planted in each square with tall plants and trellis at the back and shorter plants at the front. Some large plants, such as pumpkins, cucumbers, and zucchini, are placed in the center of four squares.
For example, if you wanted to grow tomatoes, they'd go on the "back" row so they don't shade out plants in front. Plants like broccoli and many herbs with a medium height go in the middle and short plants, like carrots and ground-hugging herbs, go in the front.
For in-depth information, make sure to grab a copy of the book:
Sale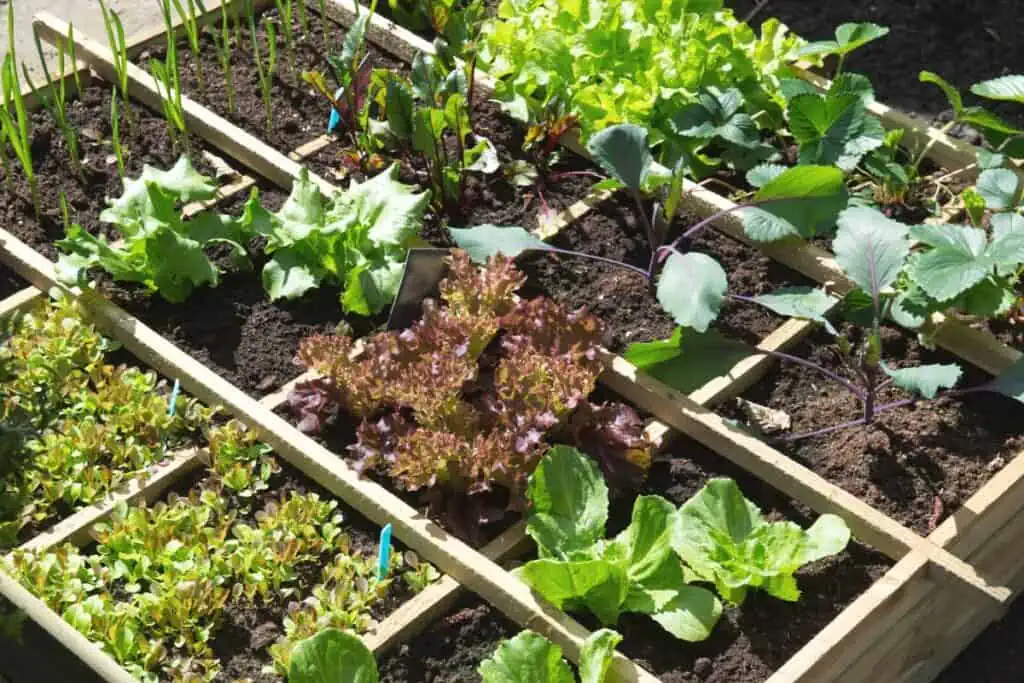 Free printable garden planning activity for kids
This free printable gardening activity can be used to plan an actual garden that you plant or it can be used as a classroom activity without a physical garden.
Your children or students reference the spacing guide to draw their gardens. Pictures don't need to be elaborate or exact – green circles can be lettuces, for example: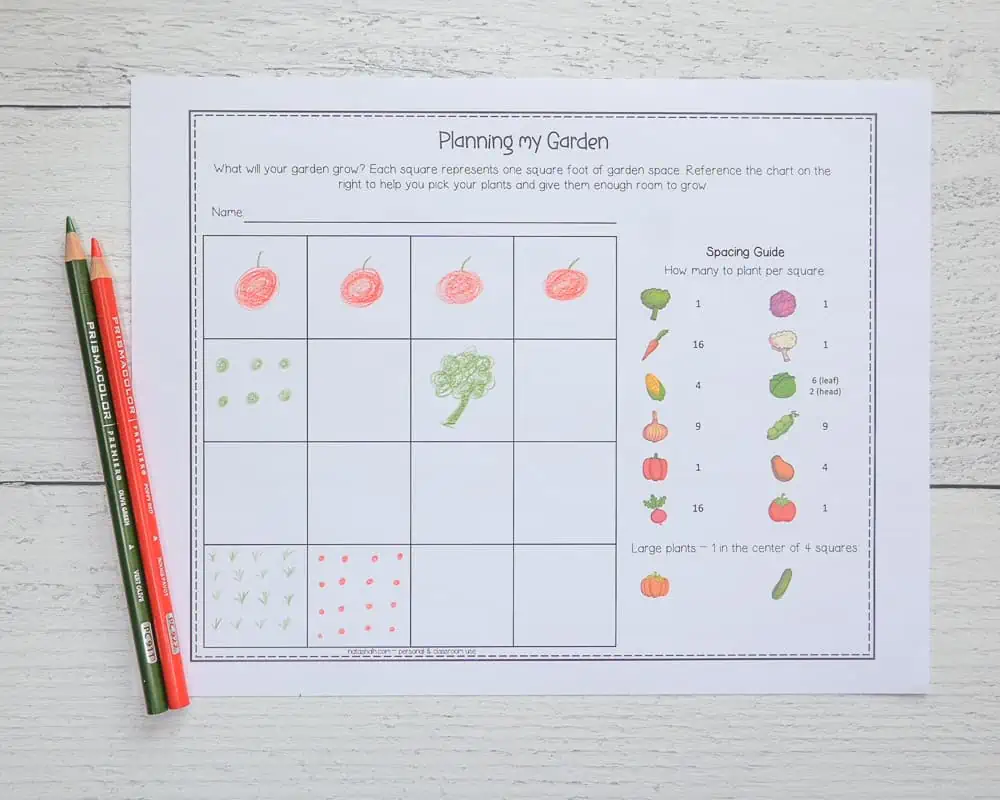 Fourteen common vegetables are shown on the spacing guide. It's easy to find additional flower and vegetable spacing guides online or in the book.
Kid's garden planner printable PDF
This free printable garden planner for kids is licensed for personal and single classroom use. You are not licensed to redistribute or sell, the print outs or digital file to other adults for use with their children/students. Please refer friends and colleagues to this post so they can download their own free printable.
I hope you enjoy using this children's garden planner with your kids or students! Make sure to check out this page for gardening tutorials and check out additional free garden and vegetable themed printables below:
Garden & Veggie Themed Free Printables