This post may include affiliate links, which means I may make a commission on purchases made through these links at no additional cost to you.
Welcome back to more apartment gardening! Two weeks ago I shared our Petomato and showed how easy it is to use. The same day, I also assembled a new AeroGarden (but haven't blogged about it before now). There are many shapes and sizes of AeroGarden, but I purchased the 7 pod LED light version. After two weeks of use, I'm pretty pleased with it. Today I'm sharing how easy it is to put together, the progress our lettuces have made, and one thing I don't like about the device.
I don't know if this is how the AeroGarden looks on a store shelf, but this is how it was boxed from Amazon. It wasn't particularly attractive packaging, but I ordered it online and that didn't really matter to me! It was actually packed inside a larger box, not shipped like this.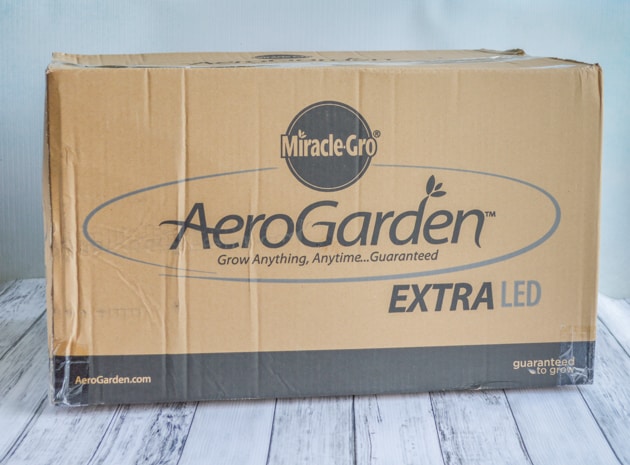 No products found.
The box contained the base unit, light hood, a support pole, a bracket trellis system for tomatoes, a seed kit, and instructions. The AeroGarden came with an herb mix, but I also ordered a salad green kit.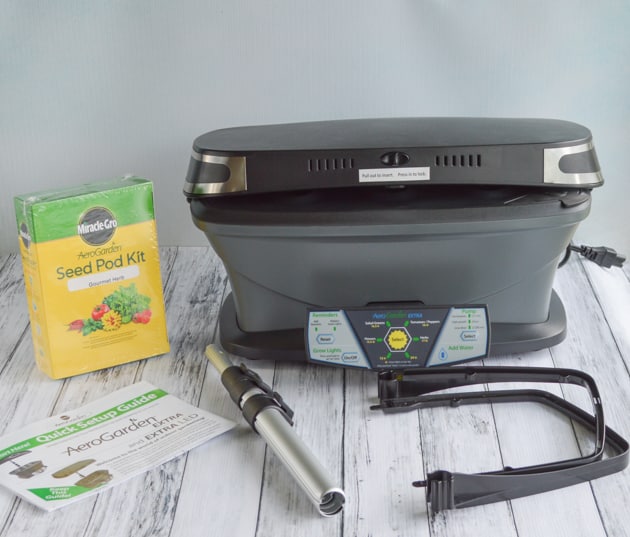 The seed kit contains seed pods, nutrient solution, grow domes, and a measuring cup. This is the salad green kit, not the herb kit, but it looks pretty much the same.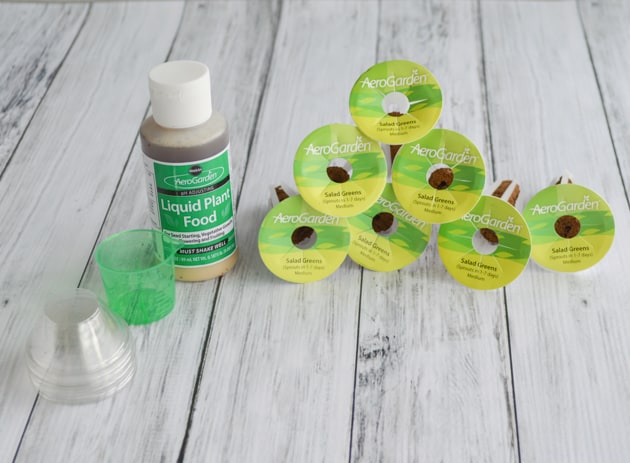 Getting started with the AeroGarden is super easy. Just snap the support pole in: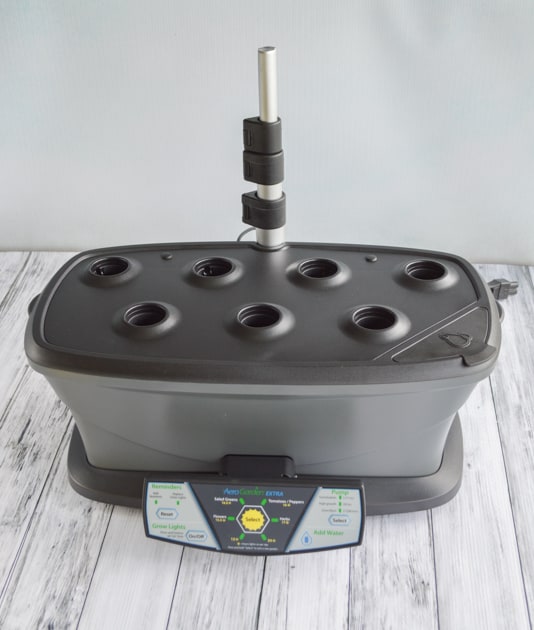 Then place the light hood on top (you'll also need to plug it in on the back):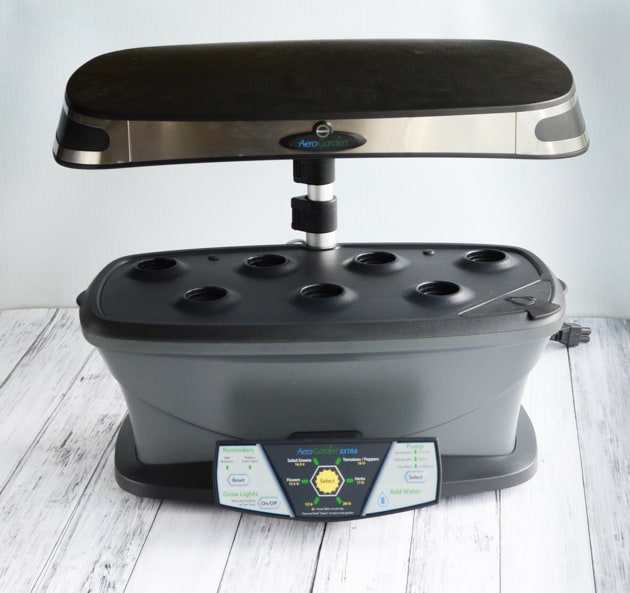 Fill with water to the interior fill line: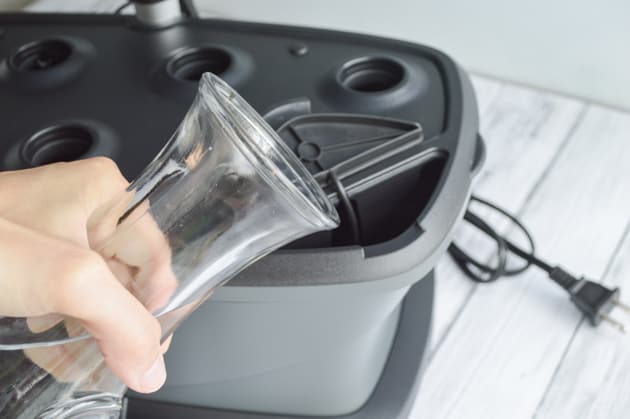 Add nutrient solution: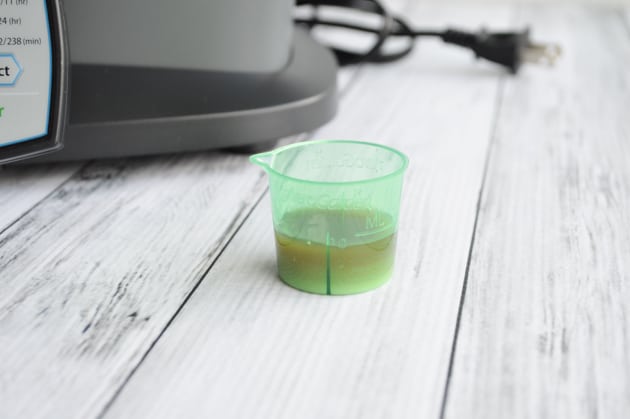 Insert your pods and cover them with grow domes: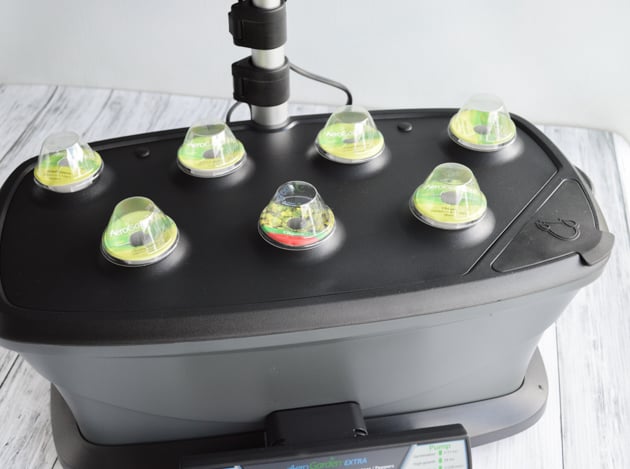 All that's left to do is plug the unit in and make your setting selections!
The lettuces had great germination rates and speed. I "planted" them on 10/16, and here's one of the pods on 10/23.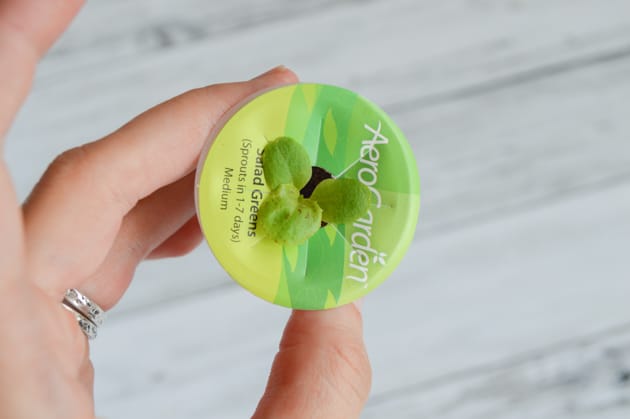 Woah! Right?
Here's a pod on 10/29.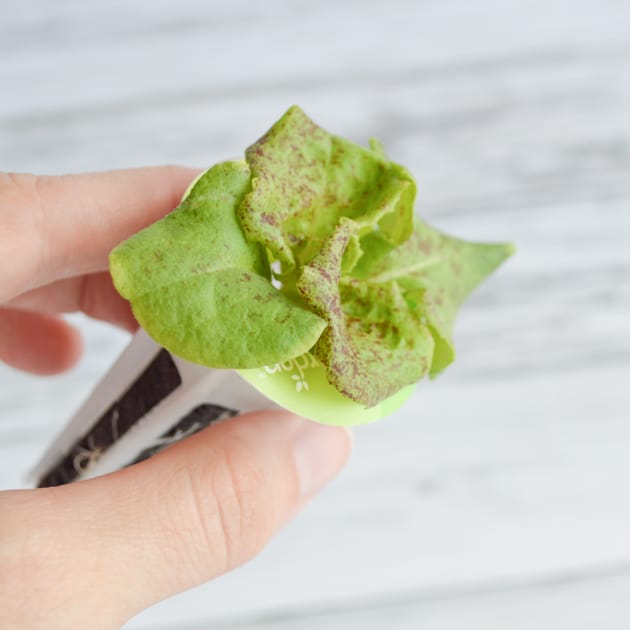 A packaging insert assures me that the dots are totally normal. It's a red leaf lettuce, so, like a baby deer, it has spots before gaining its full color.
Overall, I'm pleased with the AeroGarden and just have one "complaint" from an apartment gardening perspective – it's super bright! The AeroGarden is, by far, the brightest light in our apartment.
The LED lights may be brighter than the conventional models, but I chose them because they don't need to be replaced every six months, don't use as much energy, and don't shed as much heat. The settings instruct you to run the light 16.5 hours a day for lettuce, and I quickly discovered there's nowhere to place this in our apartment that completely hides the light in the morning/night.
I put it in our laundry area, but we have louvered doors that allow lots of light to escape. I've been throwing a towel over it at night and, sometimes, just shutting it off an hour or two early if I want to sleep and it's distracting me. The lettuces don't seem to be suffering from that "lost" hour of light!
In spite of the super bright light, I'm pleased with the AeroGarden so far and look forward to enjoying homegrown lettuces in a week or two!