This post may include affiliate links, which means I may make a commission on purchases made through these links at no additional cost to you.
Yesterday I mentioned I had something cool to share today – here it is! An aerial video of a "small" island off the Windward side of Oahu. When I say small, it's actually a bit over 200 feet high, so it's not exactly tiny! The island is called several things. I believe the "preferred" name is Moli'i, but most people call it Chinaman's Hat. Some of y'all may have seen this photo yesterday: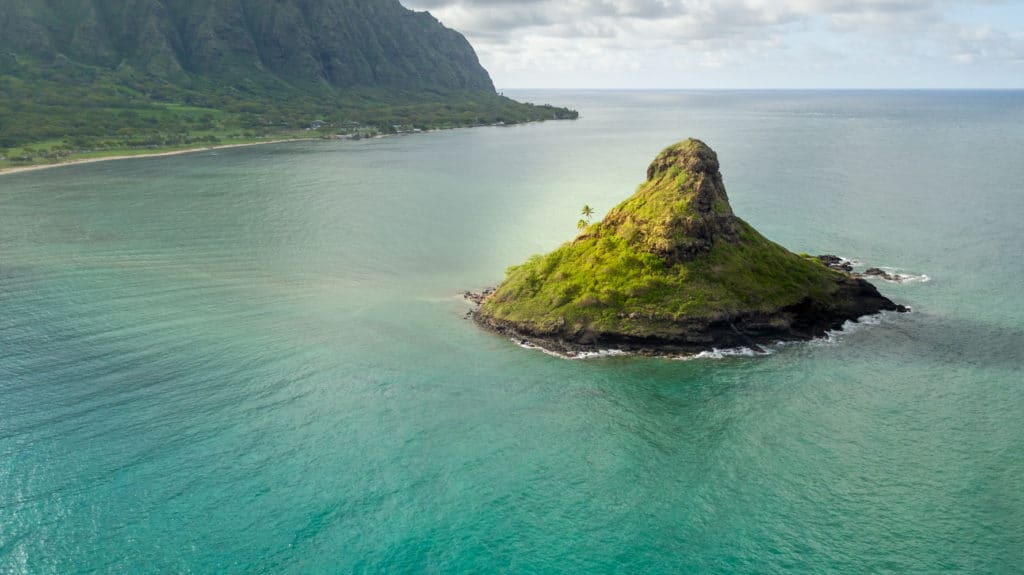 This video clip is a 360º tour around the island using our new photography drone! The drone is really cool because it allows for two operators. My husband can fly it while I control the camera! Well, we could do it the other way around, but since he's far better at flying and I'm better at photography this way makes more sense. This video was our first attempt to use something called the "point of interest" function where the drone automatically circles a designated point of interest at the height, radius, and speed you set. At first I was trying not to move the camera gimbal so the beginning and end would line up exactly, but it turned out I needed to make some adjustments so parts of the island wouldn't be cut off from time to time. It's definitely a learning process. =) In spite of its beginner feel, I really hope you enjoy this tour of a small portion of Oahu.
Yes, those are kayaks and people you see moving around! They help give the island a sense of scale if you can spot them. Please let me know if you enjoyed this little tour of Hawaii from the sky so I know whether or not I should share more videos like this in the future!