These free printable flower pot templates are perfect for Mother's Day crafts, preschool crafts, or for lessons about plants and gardening. I hope you enjoy!
If you're looking for Mother's Day printables, be sure to check out these free printable Mother's Day crafts and cards, All About My Mom printables, and teapot templates.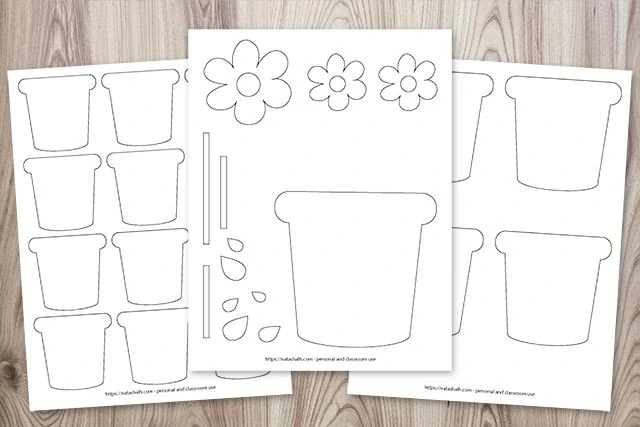 Free flower pot template printables
These printables are available for personal and classroom use. You are welcome to print multiple copies to use with your personal classroom, Sunday school class, scout troop, etc.
Please do not redistribute the digital files or printed flower pot shapes to other adults for use with their families or classrooms. Just send your friends and coworkers to this post so they can download their own copies!
There are seven pages of printable flower pots, including a Mother's Day flower pot template and a flower pot card.
Your time is scarce and valuable – get all seven templates in one handy PDF for just $1!
Or, if you'd rather click around and download each file individually, keep scrolling just a little bit more. Individual download links are located below each image preview.
Extra large flower pot template
This huge flower pot shape is 10″ tall! Print two copies and tape them together or print one, trace it, flip it, and trace again to form the second half.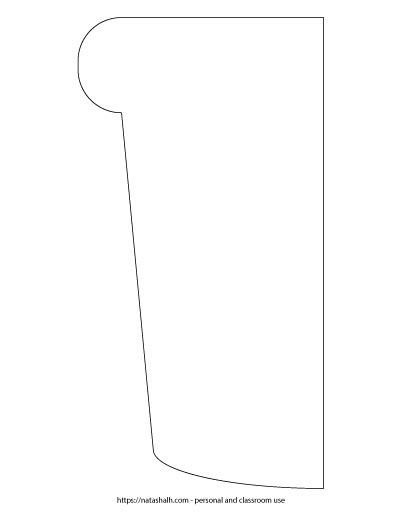 Download the extra large flower pot here
Large flower pot
This large flower pot is the biggest template that will fit on one page.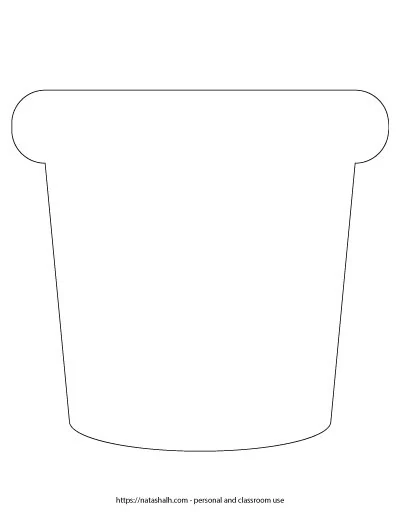 Download the large flower pot outline here
Mother's Day flower pot template
This pages makes a lovely mother's day craft! It has a Mother's Day flower pot to make with a medium pot, three flowers, flower stalks, and leaves. You can use this as a cut and color worksheet or trace the templates onto construction paper or cardstock.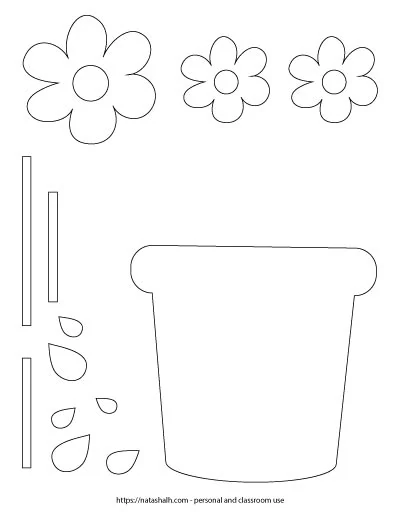 Download the Mother's Day flower pot craft here
Related: Free printable Mother's Day crafts & cards
Flower pot card printable
This fold-over flower pot card is also great for crafts and DIY Mother's Day cards. Print, cut, and color or use the template and trace it onto cardstock or construction paper. Fold in half along the dotted line to make a card!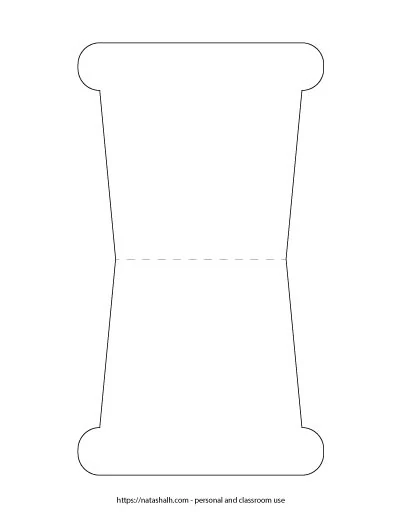 Download the flower pot card here
Medium flower pot shapes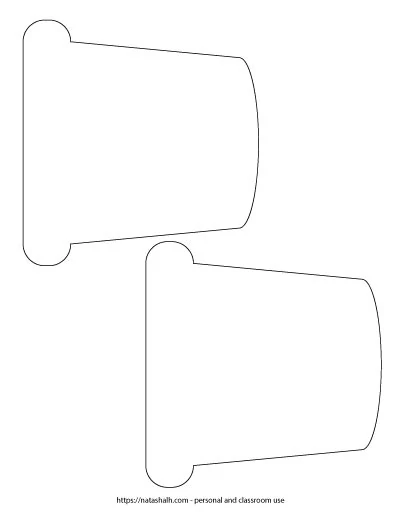 Download two medium flower pots on one page
Four flower pot shapes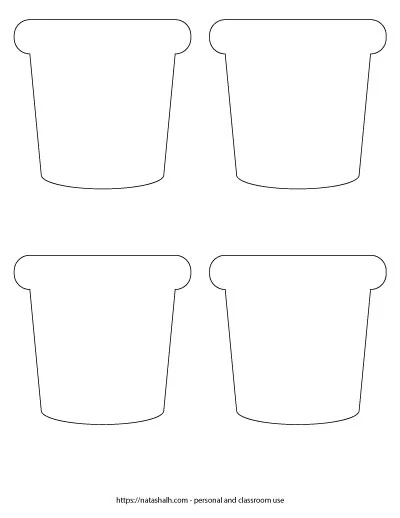 Download four flower pots on one page
Small flower pot outlines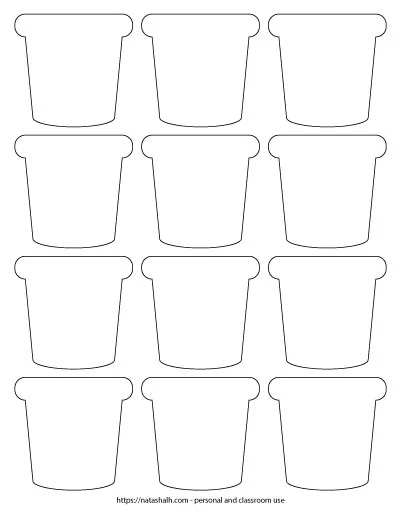 Download 12 small flower pot outlines
Mother's Day Crafts & Gifts
These Mother's Day craft ideas, free printables for Mother's Day, and Mother's Day gift ideas are perfect for the mom or grandma in your life.