This post may include affiliate links, which means I may make a commission on purchases made through these links at no additional cost to you.
How do you summarize the most moving, inspirational three days of your life?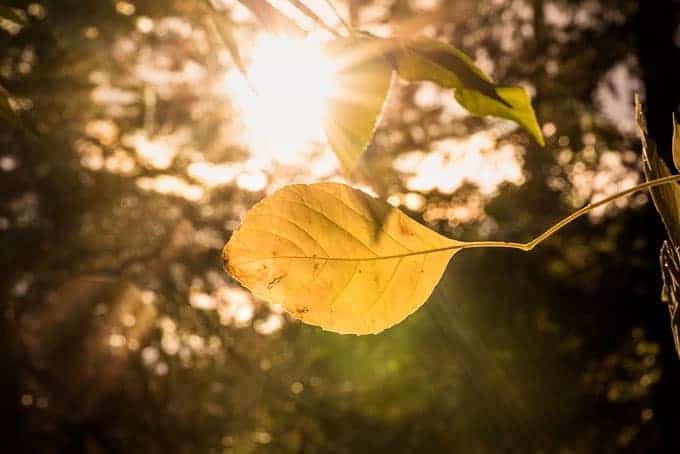 I don't say that lightly – books, movies, talks, etc. that other people find deeply moving usually seem just generally 'interesting' to me. Promoting Passion was the first time I felt so overwhelmingly inspired/moved/etc. that I actually started crying (both during the opening ceremony and the closing ceremony). I wasn't the only one! We ran out of tissues in our corner of the room on the last night.
One of the things that made Promoting Passion so amazing was its intimacy. I don't know the exact participant count, but there were about 200 people present. Compared to many photography conferences with thousands of people, that is very small! The speakers certainly weren't 'small,' though – not in personality, passion, or achievements.
Speakers included big commercial photographers like Joel Grimes and Lindsay Adler, authors like Ksenia Anske and Joel McKerrow, and all around beautiful people, photographers, and creative souls like Amy Parrish and Alejandro Molina. Every single presenter was a generous, willing to share their "secrets" and their time, and available for private, personal conversation. From the very beginning, it was made clear that Promoting Passion was a safe space, a place to create without fear of judgement, a place to be yourself.
The event started with a fire and marshmallow roast Monday night. Apparently we were quite lucky to have a fire – Colorado is constantly in danger from fire and we had buckets of water nearby to quench any sparks. Because Brooke Shaden is vegan, she provided everyone with vegetarian marshmallows and they were super delicious! Then we had some sparkler fun. It was a really fantastic pre-conference experience!
The next morning is when the magic really started. After breakfast, Brooke held a welcoming ceremony and invited Australian performance poet Joel McKerrow to perform his piece "Welcome Home." He has a recording on his YouTube channel and, while it is lovely, it cannot compare to seeing him perform it live, in person, and without any accompaniment.
Brooke was the most generous presenter of all – she even agreed to keep teaching and answering questions through our lunch break on Wednesday! Each day she lead photo walks and shared additional tips and techniques, including dealing with patchy light by using smoke bombs. She grabbed a smoke bomb and climbed in the bushes to help participants get their shot! Thanks to her willingness to climb in bushes, I was able to take this shot (and a second one with a different hand):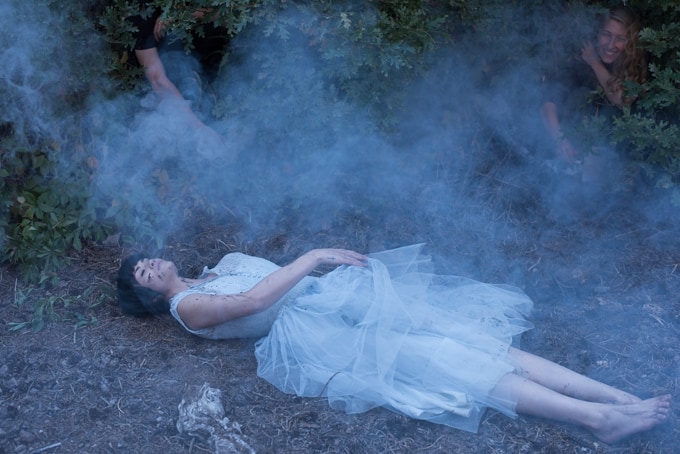 And create this image, "What Dreams May Come," that you might have already seen on social media.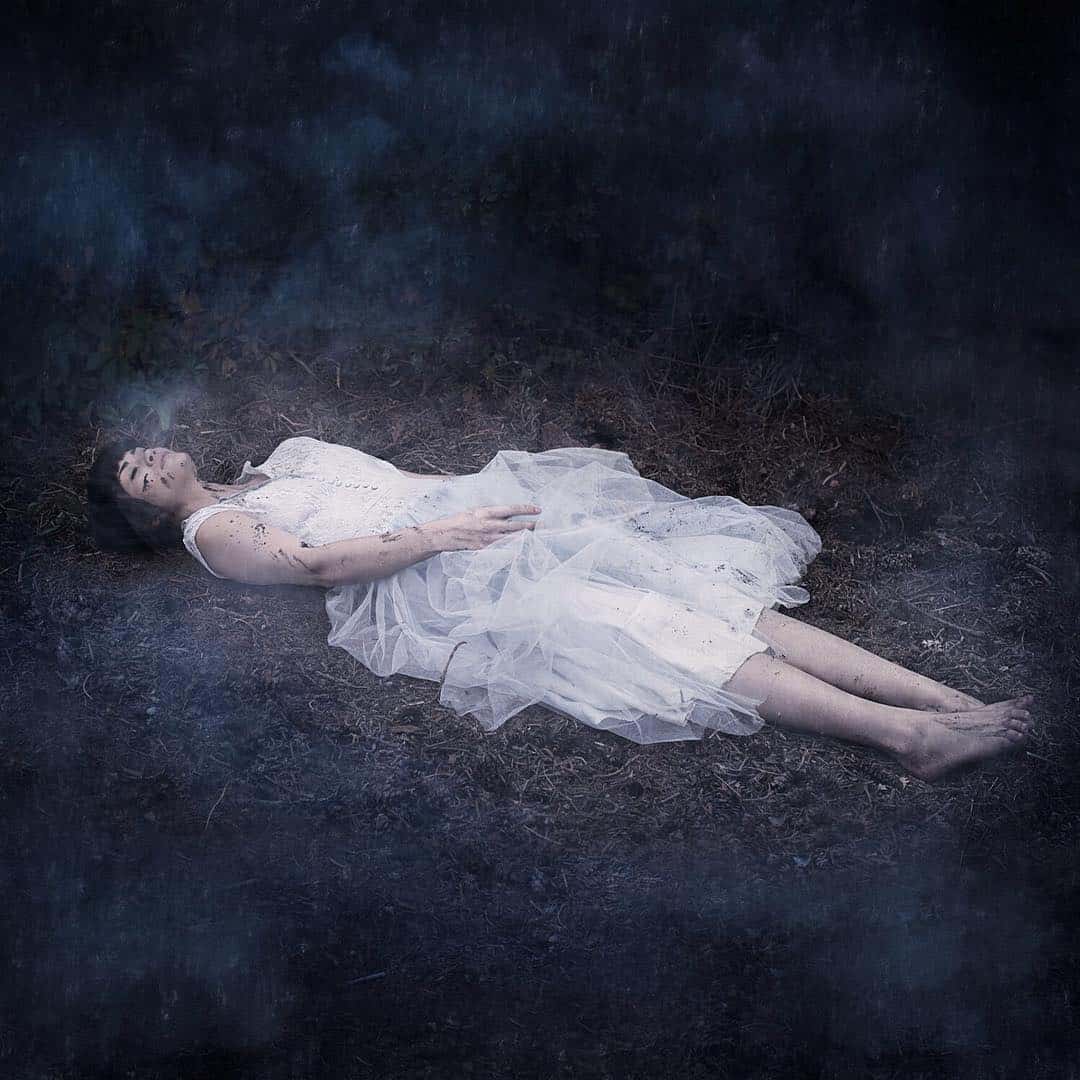 Lindsay Adler also modeled for us. I don't have any of those photos edited yet, but here's a quick straight from the camera shot: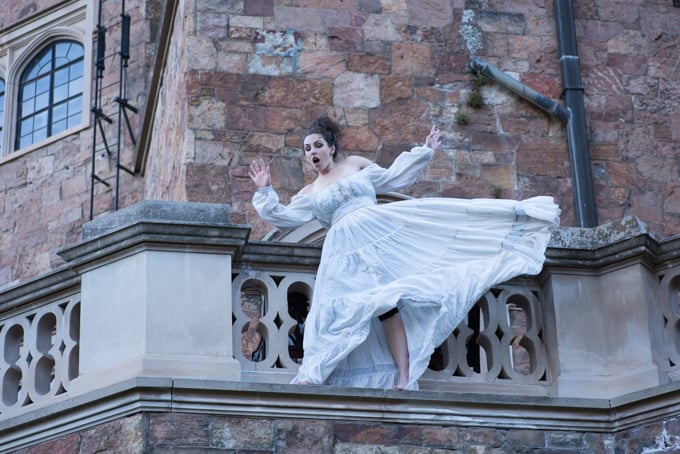 The convention wasn't "just" incredibly inspiring and informative – it also raised nearly $3,00 for an organization Brooke co-runs called The Light Space. The Light Space is a photography school in India designed to help survivors of human trafficking by providing them with vocational training and a means of self-expression. The other lady who runs The Light Space was also at the convention, and she's a wonderful soul, as well. If you ever find yourself with unneeded photography equipment (they use donated equipment at the school and you can mail cameras, lenses, etc. to them) or wondering what charity to support monetarily, I hope you consider The Light Space.
The venue, itself, was incredible – a castle!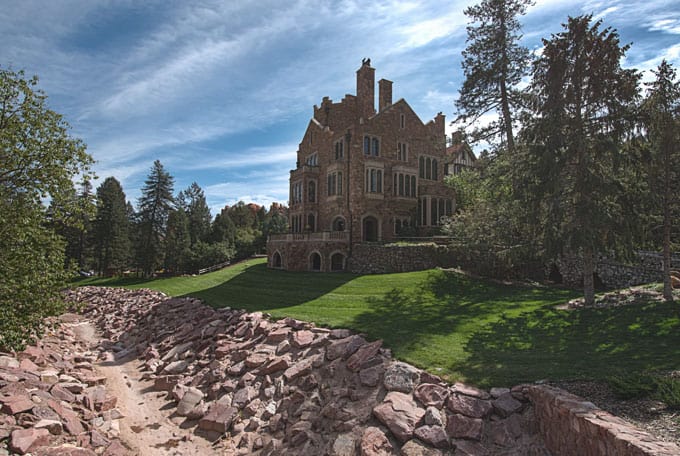 And the Colorado landscape was like nothing I'd ever seen before. I don't have many photos of the area to share, though – I was busy from about 7:30 am until after 10 each night! I did find time to photograph leaves and flowers walking to and from the castle, though.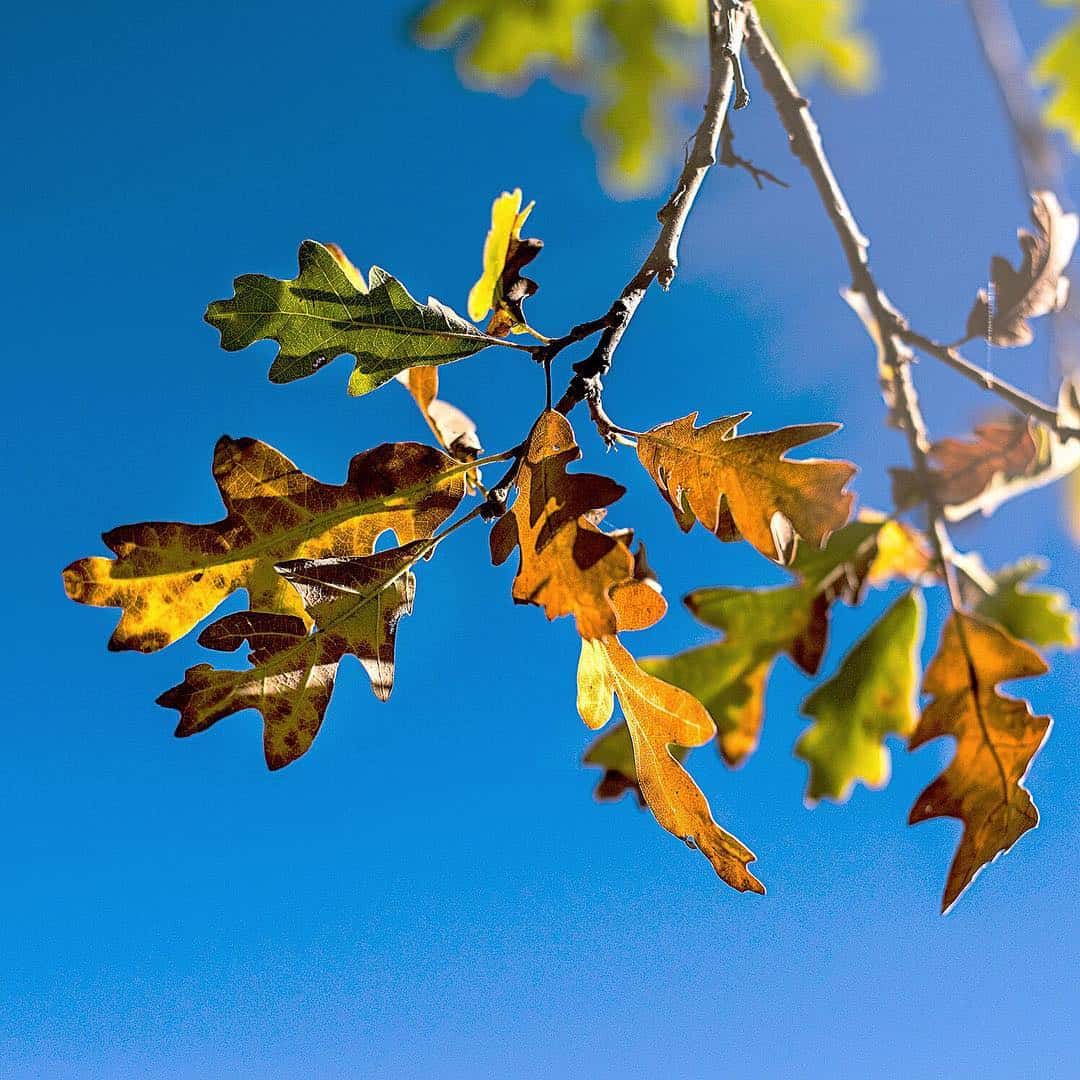 Yes, that is how blue the sky was.
As I said at the beginning, it is impossible to sum up such an incredible experience in just one post, but this video from the conference comes very close to doing it justice:
Over the coming days and weeks, I'll have more posts inspired by Promoting Passion 2016, so I hope to see you again soon. =)
PS – Tomorrow's post will be on why PPC made me finally realize I no longer care about 'pretty pictures.' Does that sound weird? Stop by to learn what I mean!