As I wrote in Tuesday's newsletter, yoga is back!! Hooray!!
Today I'm so excited to share a wonderful, slow-paced yin yoga for stress relief class that's so perfect for melting away tension in the neck and shoulders.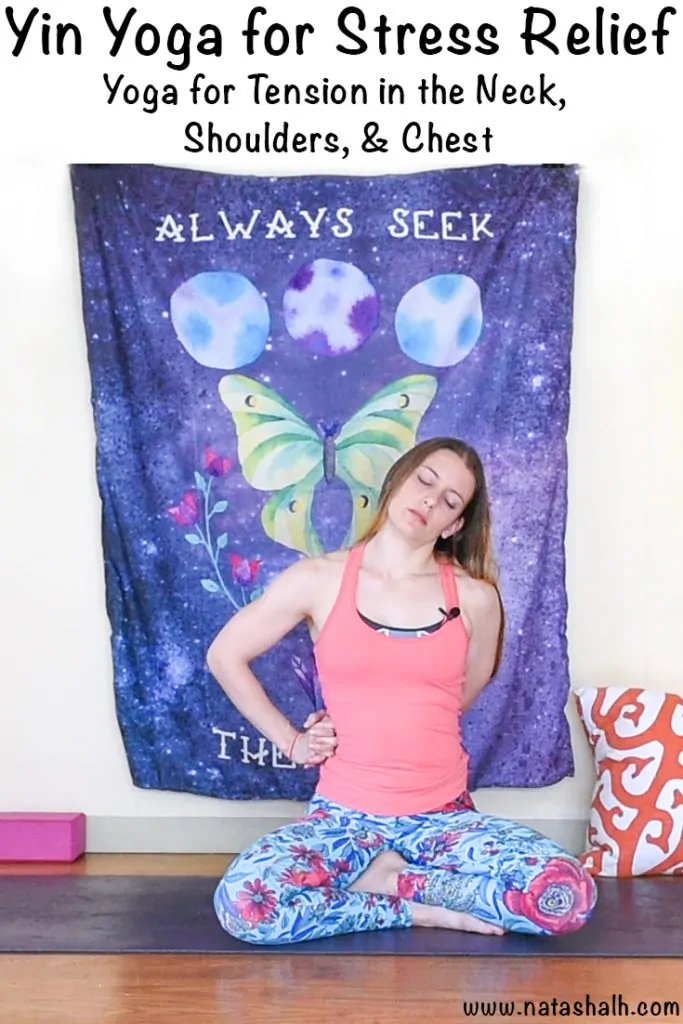 This post may include affiliate links, which means I may make a commission on purchases made through these links at no additional cost to you.
This yoga class is approximately 40 minutes and is appropriate for all levels. I offer many pose modifications and am always happy to help you find modifications to meet your needs! Please just leave a comment here or on my YouTube channel if you need ideas for modifying a pose.
You can watch the video below, but I do recommend heading over to YouTube to see the video description if you want to see links for additional, similar practices!
If the wall hanging in the background looks a bit familiar, it's because I shared the original painting a few weeks ago! If you stop by the post, you can grab a free coloring page version of this luna moth painting. You can also get your own wall hanging on Society6!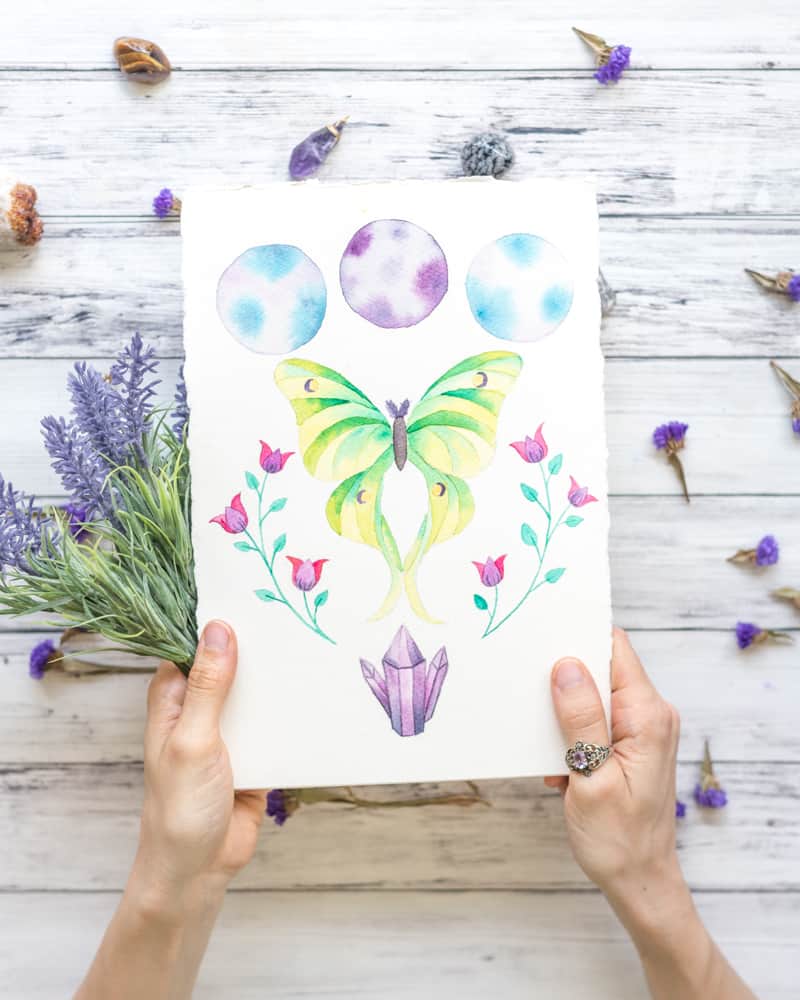 I really hope that you enjoy this class!
Yin yoga is such a wonderful practice for those of us with busy lives because it helps balance the 'yang' of all this bustle and activity.
I'll be sharing a yin yoga practice for the hips and psoas in the next week or so – make sure you subscribe on YT so you don't miss out!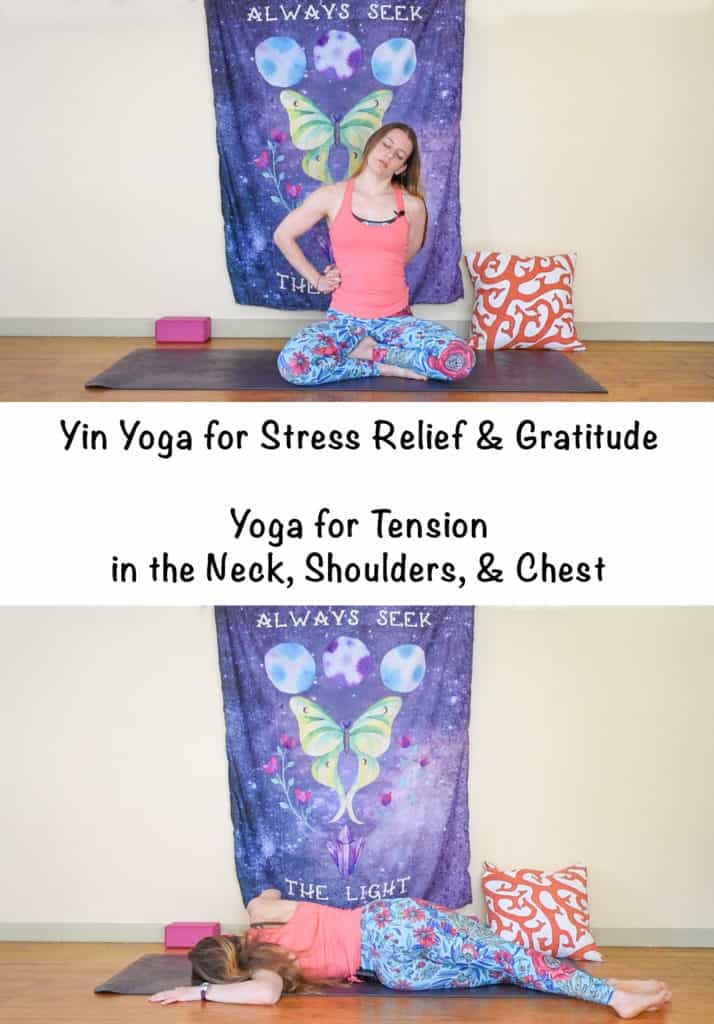 I love knowing what my subscribers want to see, so please let me know: are there any particular areas you'd like to see targeted in an upcoming yoga class?
More free yoga practices