Discover the best gratitude journals for moms and snag a free printable with 5 crazy easy ways to start your gratitude practice!
Us moms have a lot to be grateful for, but sometimes life is so busy and yogurt-crusted it's easy to forget to be grateful.
In this post we'll discuss why it's important for moms to keep a gratitude journal, some of the benefits of practicing gratitude with your children, and the best gratitude journals for moms. They're all really affordable journals and perfect for people who are already super busy!
Make sure to keep reading to the bottom for a free printable with 5 crazy easy ways to start your gratitude practice!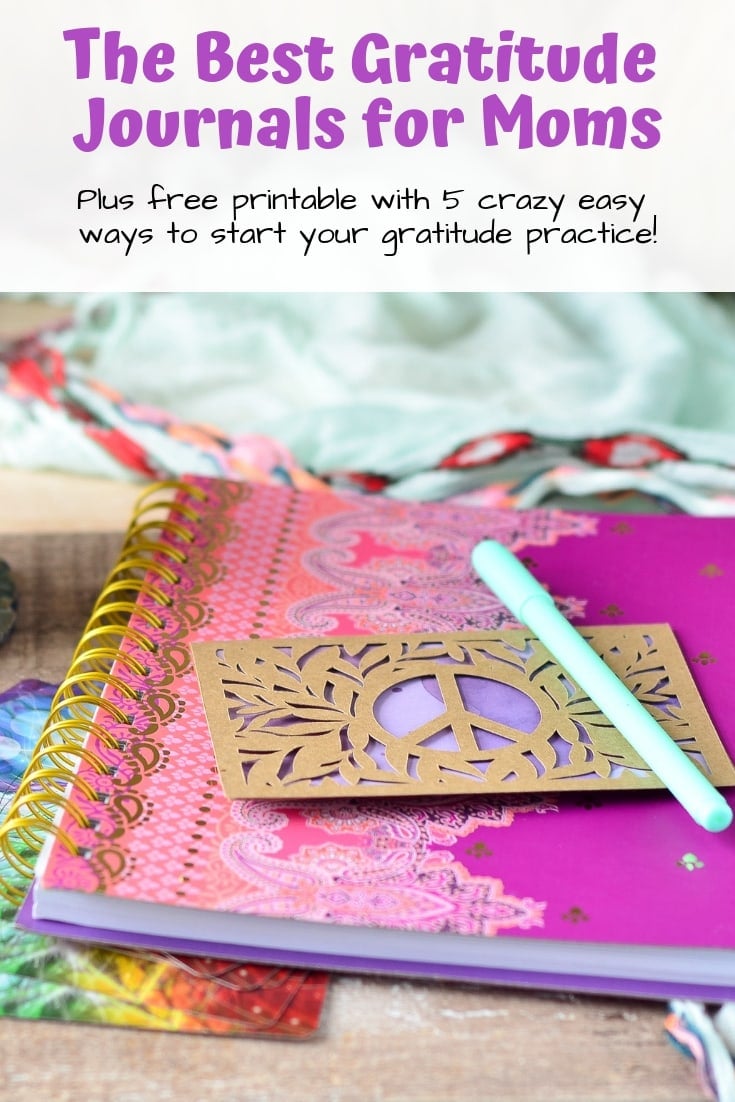 This post may include affiliate links, which means I may make a commission on purchases made through these links at no additional cost to you.
Why should moms keep a gratitude journal?
Do you ever find yourself being an angry mom, even though you don't want to be?
Or maybe you just feel overwhelmed, stressed, or isolated.
The good news is that a gratitude practice can help!
Studies have shown that practicing gratitude makes people less aggressive, more empathetic, and overall display more pro-social behaviors.[efn_note]https://journals.sagepub.com/doi/abs/10.1177/1948550611416675[/efn_note] This means if you're working to become a less angry mom and not yell at your kids, a gratitude practice could help your efforts!
Gratitude also lowers stress levels, and lower stress levels are something pretty much every mom could use!
Another big benefit of gratitude for moms is that a gratitude practice tends to help people feel less lonely and isolated.
[efn_note]https://greatergood.berkeley.edu/article/item/why_gratitude_is_good[/efn+note] Being mother, especially if you're at home with young children, can feel very isolating so this is an important benefit of a gratitude practice for moms.
Researchers have also determined that gratitude helps us form deeper relationships.
This benefit extends to romantic relationships, which means your practice can benefit your marriage or relationship with your partner, friendships, and even your relationships with coworkers.[efn_note]https://greatergood.berkeley.edu/article/item/how_gratitude_helps_your_friendships_grow[/efn_note]
. Although I haven't seen a study that specifically looked at how gratitude affects your relationship with your children, it seems safe to say it's deepened and strengthened by a gratitude practice just like other relationships are. (If you do see a study specially addressing this, please leave a comment and let me know!)
People who practice gratitude also tend to be happier, healthier, and more compassionate & forgiving than people who don't have a gratitude practice.
Although these benefits of gratitude are available to anyone with a gratitude practice, many of them are particularly helpful for moms!
The benefits of practicing gratitude with your kids
Gratitude isn't a developmental milestone that children are hardwired to work towards – it is a learned behavior. Modeling gratitude and encouraging your children to practice gratitude can help them enjoy gratitude's benefits for a lifetime.
Teaching gratitude to your children can be difficult, especially since young children are basically hardwired to be self-centered![efn_note]https://www.forbes.com/sites/nealegodfrey/2016/11/20/thanksgiving-gratitude-at-home-and-at-work-may-lead-to-a-longer-happier-life/#601a04f77063[/efn_note] The good news is that children are also excellent at watching and learning, which means the modeling gratitude is a great way to teach them to be grateful.
You can also start with encouraging children to use "please" and "thank you" when appropriate, and by telling them thank you, too. You can also make a point to tell them how much you appreciate the various good things in your life and encourage them to tell you what they appreciate. Whatever they tell you they appreciate (and it could be something totally random because, you know, kids), don't discourage them or tell them they're wrong. As them why they're grateful and get the conversation going!
By practicing gratitude, your children will enjoy the same benefits, like greater compassion & generosity, reduced aggression, better sleep, a longer life, and deeper friendships, as you do.[efn_note]https://greatergood.berkeley.edu/article/item/how_gratitude_helps_your_friendships_grow[/efn_note]
Another really interesting way your gratitude practice as a mom can benefit your kids is by shaping their worldview to be more optimistic.
Dr. Marin Seligman explains in his book Learned Optimism that a child's personal 'explanatory style' comes from their parents, primarily their mother.
This means if a mom is optimistic and believes that her actions can create positive outcomes, then her children will probably have the same mindset.
Conversely, a pessimistic mom who thinks that "bad things always happen to me" and anything good is the result of chance are far more likely to have pessimistic children with the same negative mindset.
Since practice gratitude makes you happier and more optimistic, a personal gratitude practice can help ensure your children have a more joyful life, too.
And who doesn't want their kids to have a happier, healthier life?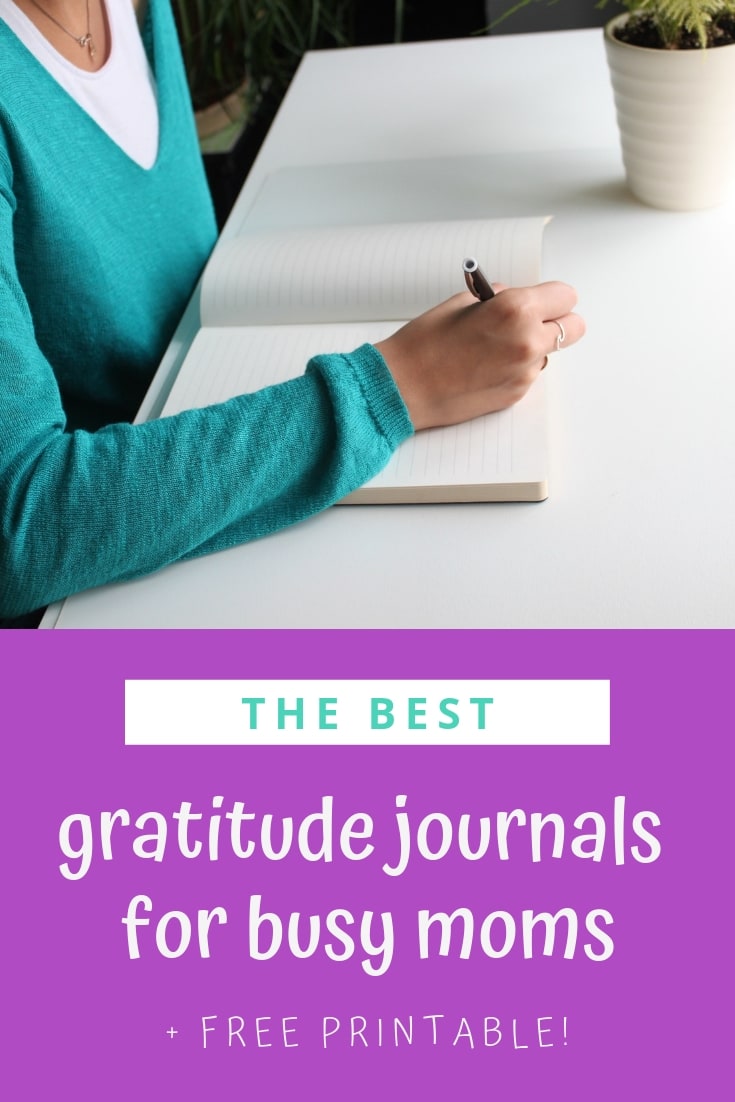 The best gratitude journals for moms (under $20!)
These gratitude journals for moms are all under $20 (many are under $10!) and they're all perfect for busy moms.
I've found some gratitude journals are very in-depth, which is awesome unless you only have a few moments to yourself! These gratitude journals for moms are all sweet and simple – they have enough space for you to jot down a few gratitudes without making you feel bad for not writing a whole lot!
This One Line a Day memory book is not marketed as a gratitude journal, but it's a good choice for the truly busy mom. You use the same book for 5 years writing just one line a day. Each year, you cycle back through the pages and can see what you wrote on that same day in years past!
Sale
This Gratitude Journal for Moms is another good one for avoiding overwhelm. There are two days per page with just 7 1/2 lines a day, plus a space for the date & day of the week. There's a quote between the days on the page to help keep you inspired.
No products found.
This Gratitude Journal for Women is good if you're looking for something a bit more decorated and with more space to write. The book has lovely watercolor illustrations and a variety of writing prompts in addition to quotes. The quotes in this book are a bit longer, too, and tend to be from very contemporary women (actresses, athletes, etc.).
This gratitude journal is a good in-between option if you want some guidance but plenty of blank space. It provides a few prompts and quotes, but with fewer embellishments (there aren't really illustrations, just colored boxes around the quotes and along the edge of the page).
Sale
Lastly, I have to include the Buddha Doodles Gratitude Journal because it's so much fun! The price is usually hovering around the $20 mark, so it's a bit more than the other journals on this page, but it also has the most personality. Each page has a cute illustration with some inspirational text (sometimes it's a full quote, other times its a few words) and numbered spots for 3 gratitudes.
5 crazy easy ways to start your gratitude practice – free printable!
Starting a new habit can be difficult, especially if you have children. That's why I put together a list of my favorite 5 crazy easy ways to start your gratitude practice! You don't even actually need a journal to get started.
I am such a huge believer in the power of gratitude and want you to experience its benefits, too. That's why this printable is totally free, no email address required. Just use the link to download it from Dropbox!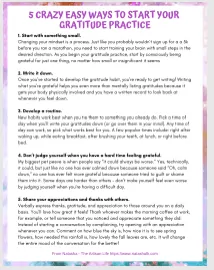 >> Download your easy gratitude practice guide here <<
Don't lose track of this post! Make sure to Pin it to your favorite board now!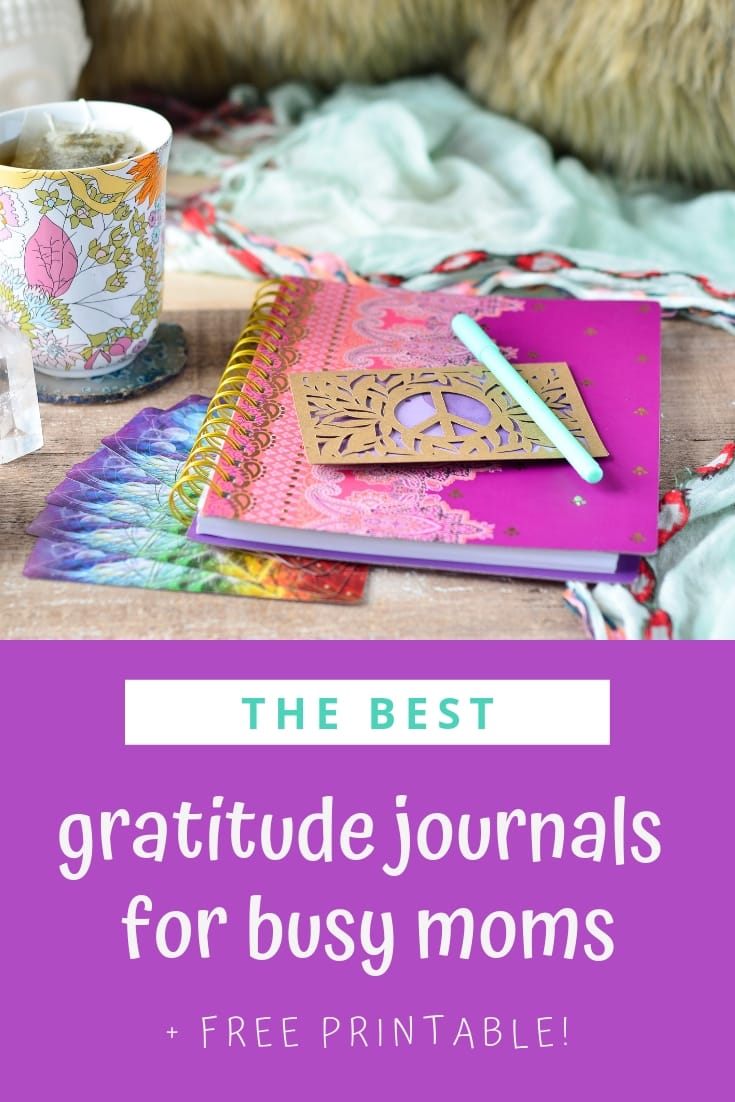 More resources for busy moms
Helping busy moms develop a grateful, abundant mindset so they can live joyful lives is one of my big missions here at The Artisan Life! These resources can help you on your journey.
Free self-care ideas for busy moms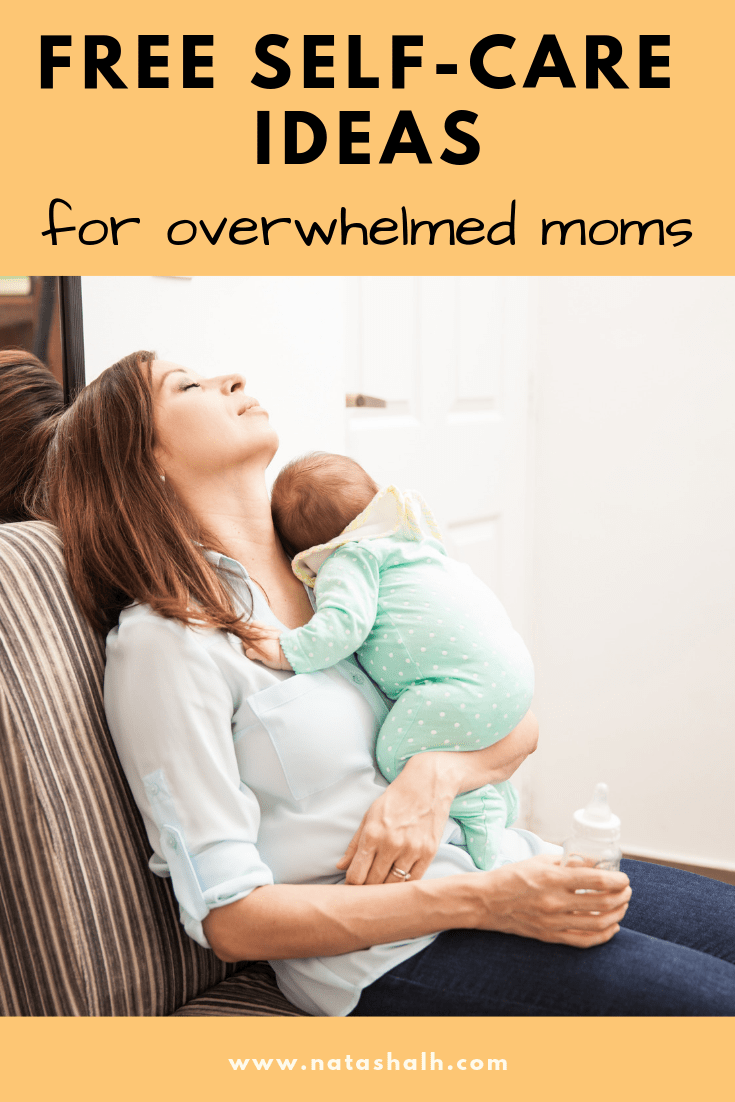 Free printable gratitude journal page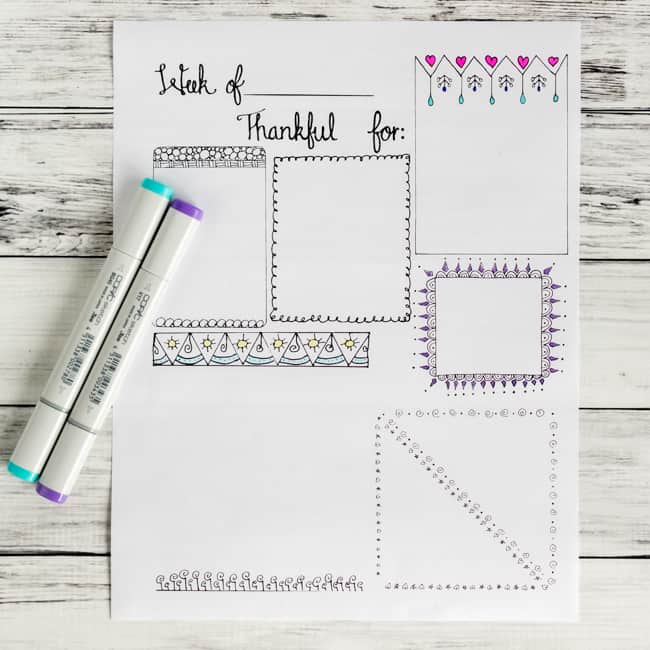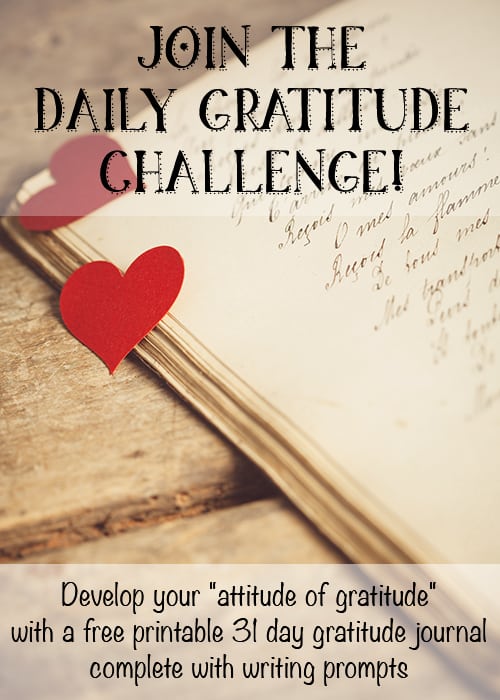 I hope to see you on The Artisan Life again soon!