This post may include affiliate links, which means I may make a commission on purchases made through these links at no additional cost to you.
Hello and welcome to this week's Currently Crafting! Today I'm sharing my newest Etsy store listings – knitted bracelets.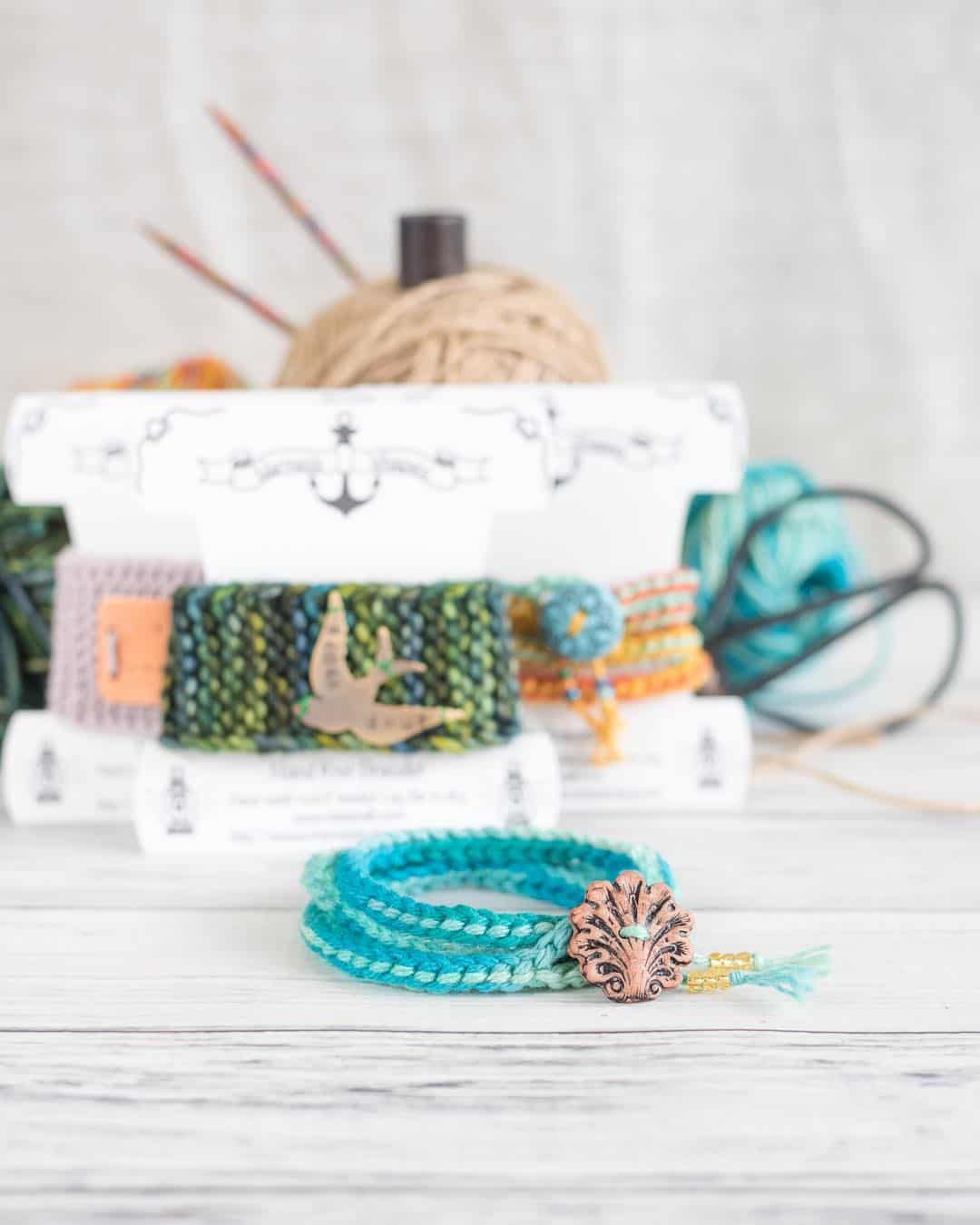 I started making knitted bracelets because I really wanted to get a few items back up for sale in my Etsy store, but I need something that's "baby friendly" to make. As I've written before, I can frequently get a lot of knitting done while LG is nursing. Knitting bracelets while feeding the baby gives me something productive to do and allows me to get some listings live!
To make the bracelets even more special, I'm using handmade polymer clay buttons. I really like using the 'faux ceramic' technique outlined in this tutorial, but I've also made buttons with solid colors of clay and a dark wash applied after baking to bring out the details. So far I've made i-cord wrap bracelets and knitted cuffs that button. I'm also considering knit in the round bracelets without any closure and my husband is interested in making some fair isle-inspired cuff bracelets. I think the'll be super neat if he ever has the chance to make some.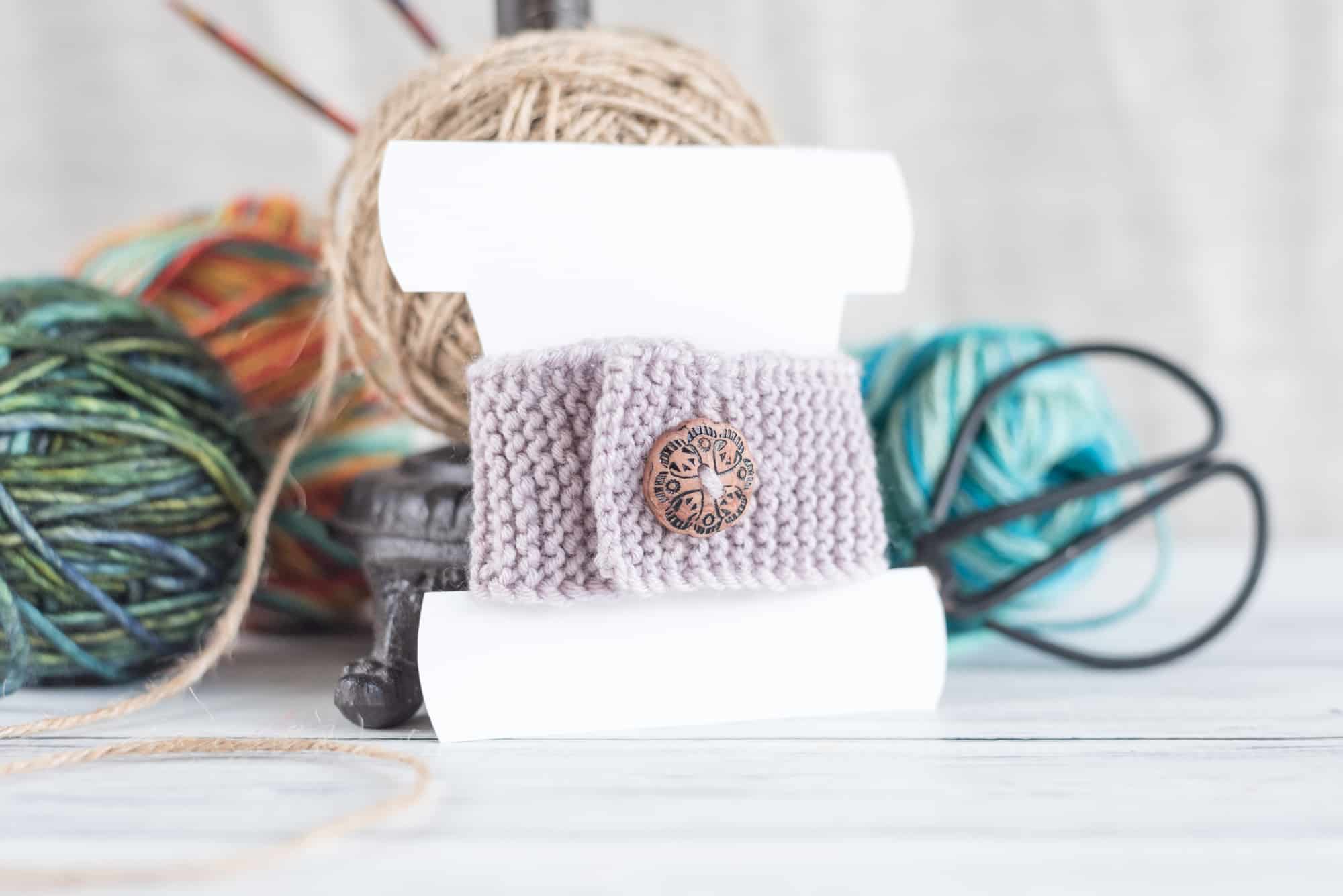 Because I love stamped metal, I've added stamped metal embellishments to many of the bracelets.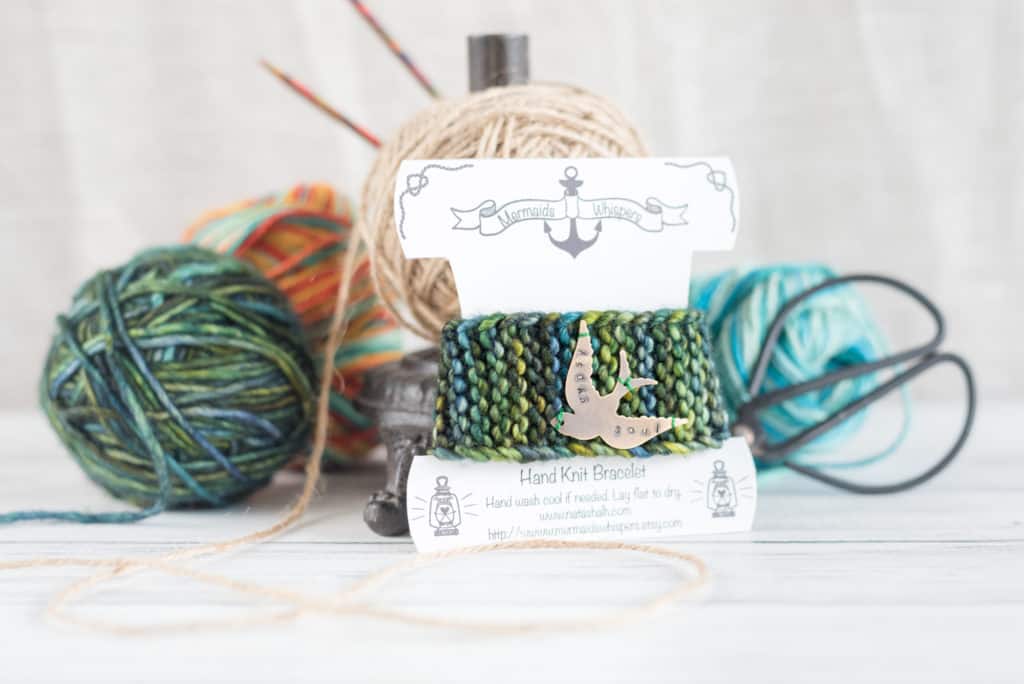 I've also been drawing on metal blanks and etching them, something I enjoy quite a bit but haven't done in ages. It's a good thing we're moving soon – I used to get my etchant at a Radio Shack down the road, but they've closed and there are no more Radio Shacks in Hawaii! I can get the etchant in a dried form shipped here, but not the liquid. Since time is pretty scarce for me right now, I really prefer the liquid. I have just enough etchant for a few more pieces like this one: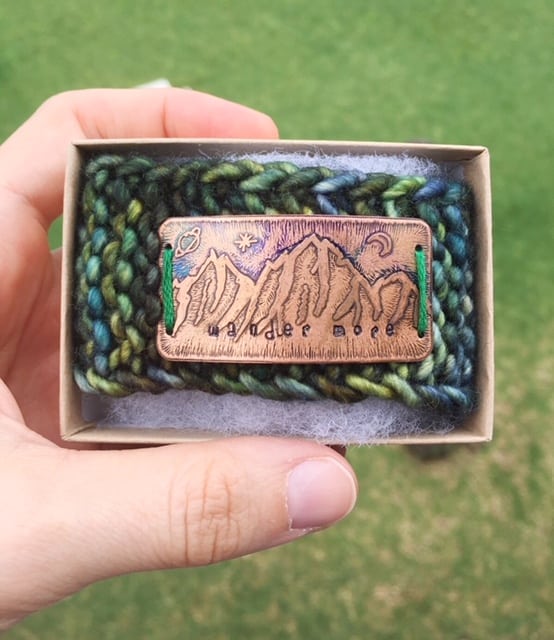 Although I have more completed bracelets (and the purple one below has already sold!), I haven't had the opportunity to photograph and list them all, yet.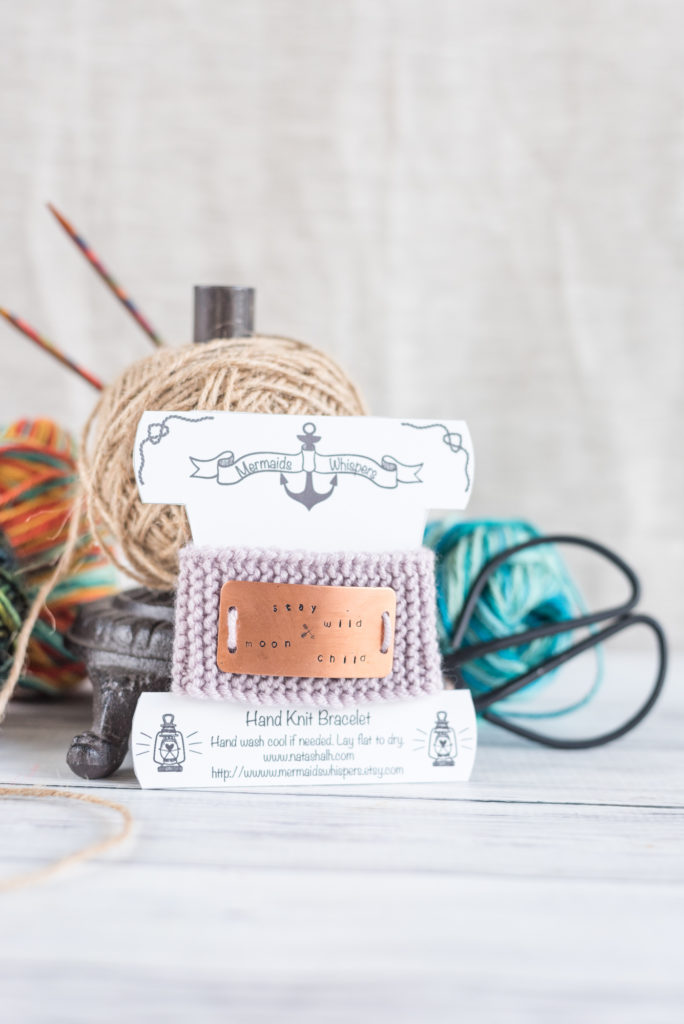 I've been experimenting with different materials. This bracelet is knit with two strands of cotton: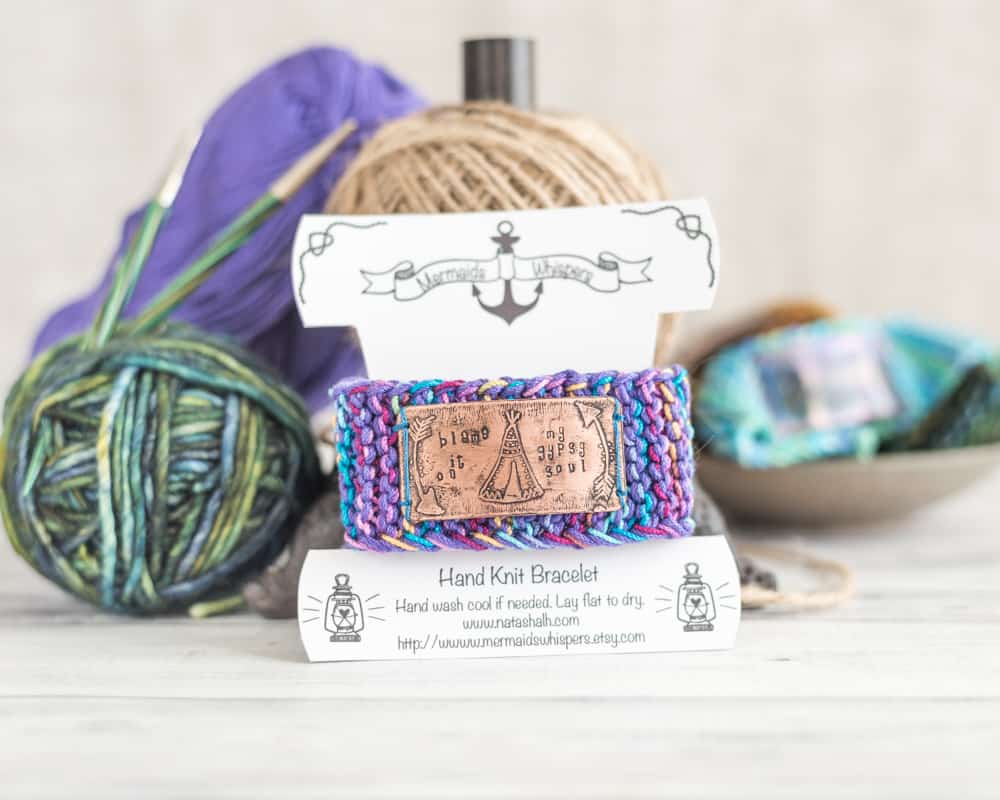 And this one is a single strand of multi-colored wool yarn: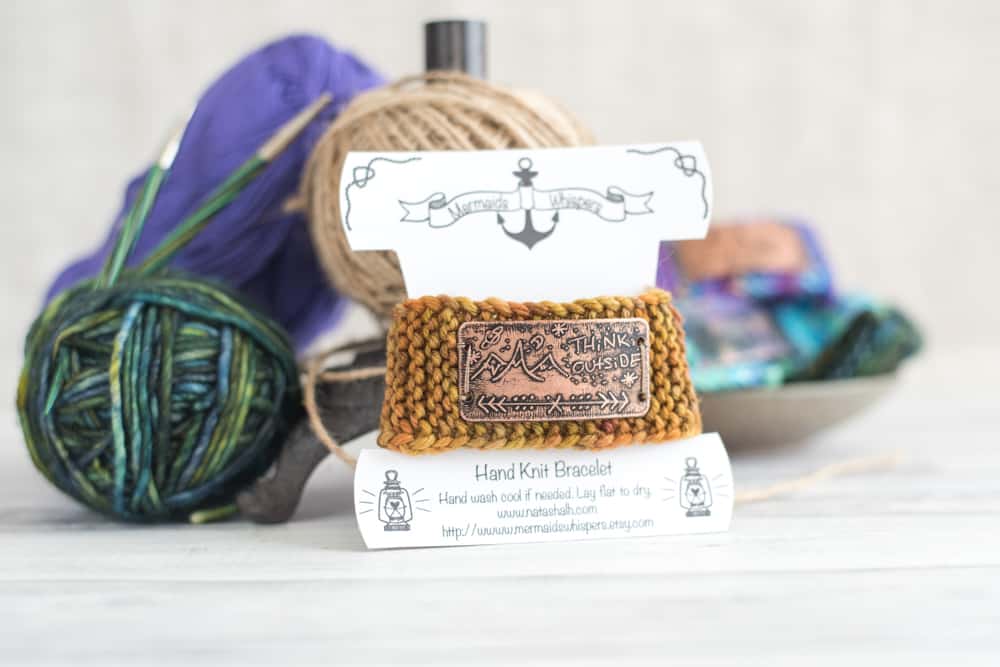 What new projects or items have you worked on lately?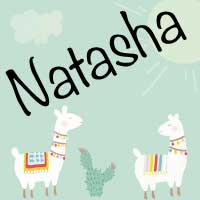 SaveSave
SaveSaveSaveSave
SaveSave
SaveSave
SaveSave
SaveSave