Grab your scissors and glue stick! This dinosaur cut and paste activity book is a fun, screen-free activity for children ages 3-5.
Your child will love cutting and pasting their way through the book and you'll love that they're busy working on important skills they need for preschool and kindergarten. You'll also love the bright, colorful cut and pate activities without using all of your expensive printer ink becuase this book is available in print!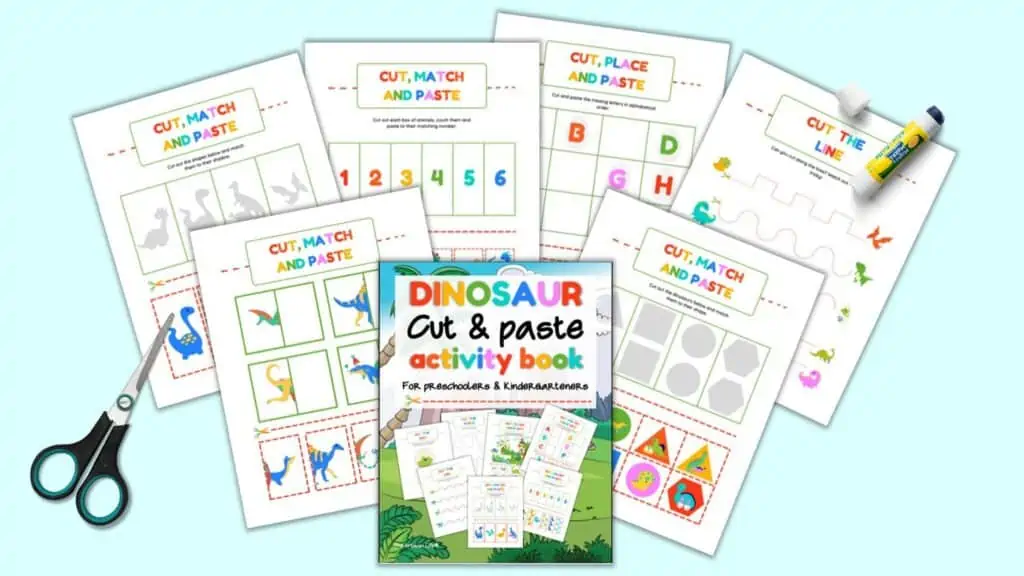 This post may include affiliate links which means I may earn a commission on qualifying purchases at no additional cost to you.
This book will help your child develop a variety of skills, including:
Hand-eye coordination
Finger strength and dexterity
Visual discrimination and matching skills
Counting, numbers, and subitizing (the ability to instantly recognize small quantities without counting items individually)
Alphabetical order and letter matching
Shapes
And more!
These cut and paste pages were created with preschool, pre-k, and kindergarten children in mind. While many of the shapes are relatively easy to cut out, the book also includes counting and letter matching activities that may be too difficult for toddlers.
We use and recommend these Fiskars blunt tipped scissors and use classic Elmer's washable glue sticks.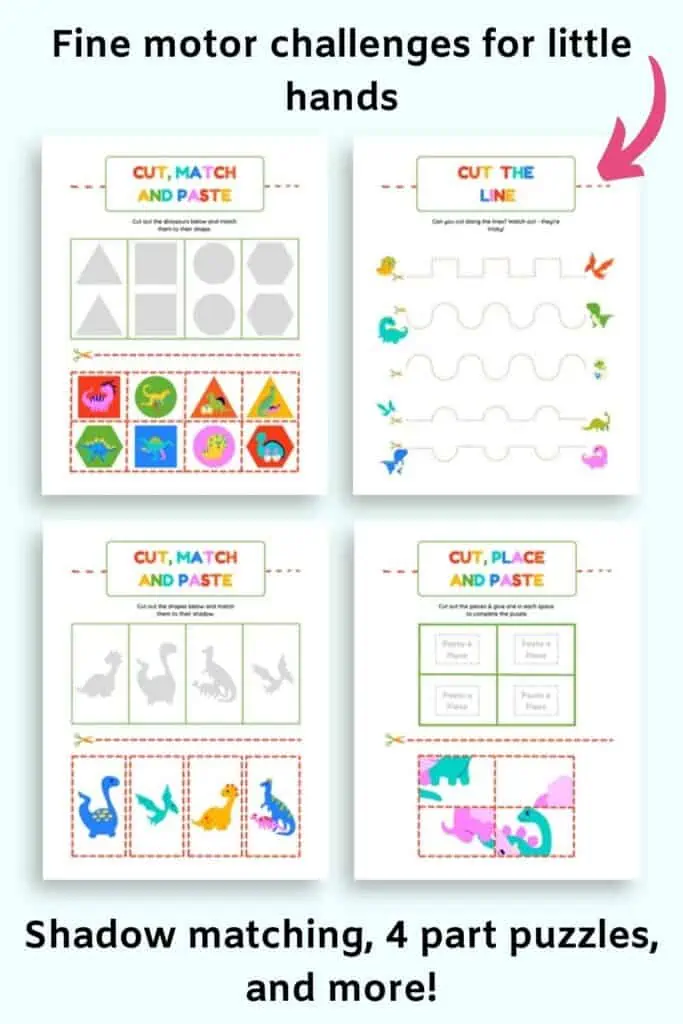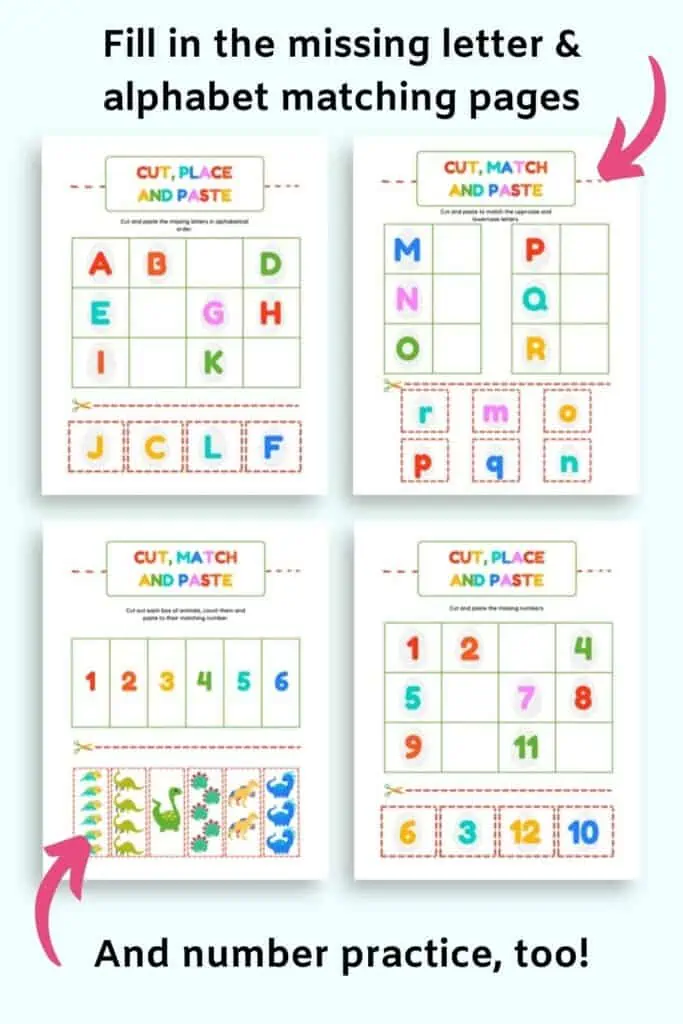 See inside before you buy when you watch the flip-through video below:
Pages are not perforated. (Sadly, Amazon Print on Demand doesn't offer this as an option!) Luckily, you can follow this step by step tutorial with a video to learn how to easy remove pages from a coloring book.
Purchase the Dinosaur Cut & Paste Activity Book on Amazon here.
Want more activity and coloring book options? Discover what's currently available:
Printed Coloring Books & Activity Books for Kids